Honest John's Motoring Agony Column 20-08-2016 Part 1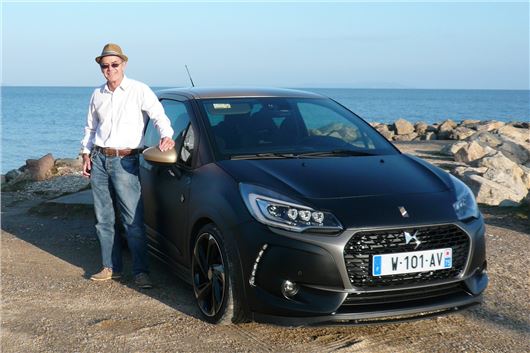 Published 19 August 2016
This week's motoring malfunctionality covers simmering discontent, Aix and pains, EC Directives, chain reactions, quattropeds, an Eastern Question and that's just half of the first half. 
As usual, emails to Honest John should be addressed to: letters@honestjohn.co.uk  Please try to keep them as short as possible.
Pop idle
I have just acquired a Ford Focus with a 1.0 litre EcoBoost engine, which I understand is turbo assisted. Please advise, should I idle the engine before switching off, as you recommend for turbos?
MT, via email
After long ascents, after towing, for 30 seconds when stopping for fuel in the motorway. Not after normal town runs. Don't worry if it shuts off automatically because it won't if the turbo is too hot.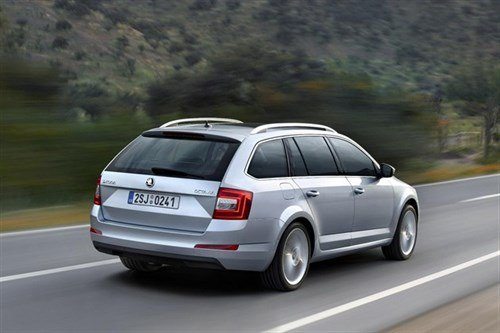 Aches en Provence
I am looking at replacing a high mileage 2005 Volvo V50 2.0 diesel Estate with a December 2014 Skoda Octavia 2.0TDI 6-speed DSG Elegance Estate that has 12,147 miles. I regularly drive to the South of France and am concerned about the hard suspension reported of that model. Is it possible to soften the ride by fitting deeper profile tyres or any other measures? Should I be concerned about the understated emissions on VW/Skoda diesels?
JM, via email
This VAG EA288 engine is fine. Low NOx, not affected by recall. Ride depends on wheel size and tyre profile. 16-inch with 55 profile tyres, especially Michelin Cross Climate the best preferably run slightly lower than the manufacturer recommended cold pressures because as they heat up pressure increases by about 3PSI.
Gas-trick influencer
I bought a Peugeot 308 new in March 2014 and it's been great. Recently the air-conditioning has stopped working. As the car is still within it's 3-year warranty, Peugeot will undertake a diagnostic investigation under the warranty but, if the gas needs replacing, they will charge £150 for the refill. National High Street Auto Centres will charge a third of this price for a gas refill, but, having tried 2 different companies, both have reported that they can't do it on my car. Why is this? Do I have no choice but to use Peugeot at the largely inflated price? Both Auto Centres also commented that this is becoming an increasing problem for them with many aspects of new models.
MJ, via email
Because it's a new type of gas called R1234YF imposed by the EC that leaks more, costs four times as much, is highly flammable and can be recharged by fewer people. Peugeot, Nissan and Mazda are already having trouble with it and I sense a scandal brewing over why this happened because there are only two official suppliers.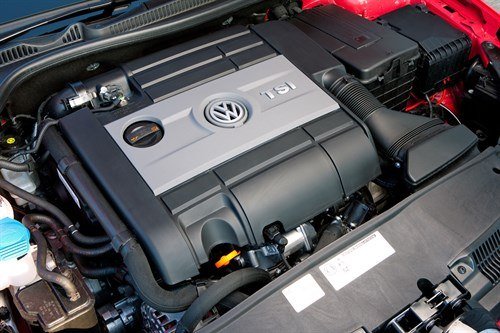 Thoroughly rattled
I have a problem with my November 2012 Volkswagen Golf MK6 GTI Edition 35 Petrol DSG, 34,500 miles. I noticed about a year ago a slight rattle/tapping noise on idle. So when it went into the VW dealer for a service, I notified them about it, and typically it did not make the  noise when I took it in. On the report it says not fault found. As the car is now out of warranty I took it for its next service to a ex VW trained
mechanic garage and also told them of the problem. On their report findings it needs a new chain tensioner and chain as the idle skips a bit. I have gone back to the VW dealer and told them of the report and they say it would need them to reinvestigate and this is chargeable, and if a fault was found they would see if Volkswagen would do anything or contribute towards the cost. If not the dealer would see what he could do. Is this fault covered by any recall?
QQ, via email
Very weirdly that's the second report of this self-same problem today. Do not attempt to start the car. You must have the timing chain tensioner replaced first. Demand that your VW dealer does this under threat that if he starts the engine and it self destructs you will sue him for the full cost of a new engine. If necessary, pay for the work, then sue the dealer in small claims for the return of the money afterwards.
Audi Tip-tonic
My 2010 Audi A6 3.0TDI quattro Tiptronic has developed a severe shudder when the engine is in the 1,600-2,000 rpm range. This happens whether in normal D, S or manual gearchange mode. It has been gradually getting worse for a year or so, originally only being intermittent, but now constant. Unfortunately, when left to its own devices, the gearbox favours 1,600-2,000 rpm when in D mode. I'm using Sport mode quite a lot at the moment. Although agreeing that it was rpm related, my local Audi dealership suspected the propshaft, and tried removing it to test their theory by attempting to run the car in front wheel drive only - but the computer said no. They have now drawn a blank. Any suggestions?
JH, via email
Two. It could be that the Haldex centre clutch that requires regular maintenance (fluid and filter changes). If this has not been done they can become troublesome. Or, if the tyres are not all of a uniform tread depth, the quattro system can detect that as slippage and try to engage, and that might be the reason.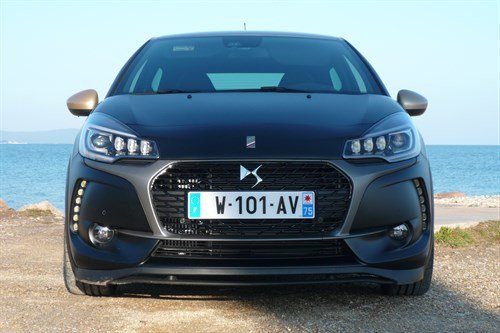 PS Eh?
I popped into my local Peugeot dealership. A salesman advised the RCZ is no longer produced, along with the CCs. And reading your review more thoroughly, I noticed the 20,000 miles service interval, which puts me off somewhat. He said the shake-up at Peugeot was to do with a merger of PSA with Toyota. When I looked surprised he then wondered "Or was it a Chinese company?" The salesman went on to describe that the separate brands would no longer produce complete ranges. DS would make sporty models: I can see the logic there. But Peugeot and Citroen will make either the smaller cars or the bigger cars. They will be specific to the brand. Have you heard anything about that?
TS, via email
The co-operation with Toyota is just 'badge engineered' vans and van based MPVs. Toyota now takes its 1.6 and 2.0 car diesel engines from BMW. PSA is working with the Chinese over development of a new car, DS is being pursued as a separate 'luxury' brand, and there is talk of that eventually being sold to the Chinese:  honestjohn.co.uk/road-tests/ds/ds3-210-performance-black-2016-road-test/ (same engine as the RCZ). Citroen is getting back into ride comfort: honestjohn.co.uk/carbycar/citroen/c3-2016/ There will be a new suspension system in the C4 next year. But what PSA is justifiably proud of is the excellent 1.2 Puretech 3-cylinder manifold-in-head petrol engine that is the best 1.2 or 1.0 available offering more torque and better fuel economy than anyone else's. BMW even fits it to the MINI One. 20,000-mile oil changes always were a no-no.
Core issue
I have a 2006 Boxster S with 68,000 miles in great condition. Having bought the car in January this year from a dealer, I had only covered 500 miles when the engine management light came on in March and it was diagnosed as failed catalysts due to the air mass sensor having failed. A camera probe through the lambda sensor orifice showed the catalysts had got so hot they had melted. The dealer will pay for the air mass sensor replacement but not the consequential damage to the cats, which I am being told by the garage technician is highly likely prior to me purchasing the vehicle. I would be interested in your opinion of the life you should expect from a cat in a Porsche in normal usage without the damaged air mass sensor causing it to run lean and hot.

NG, via email
As I understand it, the dealer is automatically liable for any fault that could have been present or developing on date of sale for 6 months from date of sale and to get off he would have to prove that it wasn't. But if you can prove that the fault was present or developing on date of sale, even after 6 months you can compel him to cough up. Law here: /faq/consumer-rights/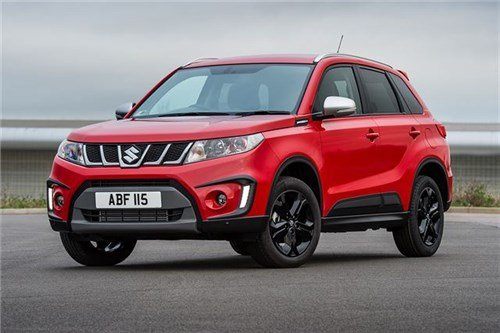 Booster cushion
Unfortunately age is catching up with me and I find it difficult to get in and out of the excellent KIA cee'd.  I am seriously considering buying a Vitara S 1.4T Boosterjet auto and would much appreciate your opinion of this vehicle, or recommend something better. 
GB, via email
We've tested the 1.4T Boosterjet here: honestjohn.co.uk/road-tests/suzuki/suzuki-vitara-s-boosterjet-2015-road-test/ But it's a bit of a jump to the ground and you might be happier with a Honda HR-V 1.5iVTEC CVT-7: honestjohn.co.uk/road-tests/honda/honda-hr-v-2015-range-road-test/ However, for your type of town and suburban use, the ideal vehicle may well be the new KIA Niro crossover SUV hybrid, tested here: honestjohn.co.uk/road-tests/kia/kia-niro-2016-road-test/
Guest appearance
I am on holiday with my family (my wife is a UK national) and I hold a valid international driving permit. I have had no problem in the past 14 years as I rented a car from a company. This year, my friend has offered his 2nd car and his insurance agent has refused to give a cover. Can you kindly advise me how I can get a cover at a reasonable quote?
RW, via email
Some insurers such as LV= will cover visiting foreign nationals on a UK driver's insurance. Most won't. You may be able to get temporary insurance cover from A-Plan: https://www.aplan.co.uk/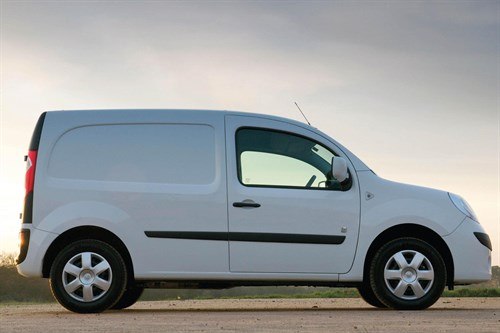 Van mail
I run a company 2010 Kangoo medium wheelbase van - max gross just under 2 tonnes. It is classed on the V5 as a 'car derived van', and therefore subject to the same speed limits as a car. Recently we have added two new Kangoos of the same model, but these are classed as vans and therefore subject to the lower 'van' speed limits. Has the law changed, and who decides what category a particular van falls into, and why? There are versions of the Berlingo, Kangoo, and Transit Connect with windows and seats, but, as far as I know, all these 'van derived cars' are subject to the same speed limits as a car. I used to think it was based on weight, under 2 tonnes being 'car derived'. It's all a bit of a nonsense anyway, as most modern vans are based on modified car platforms. There used to be a list issued by the DVLA, but it seems to be very out of date. Any light you can shed will be much appreciated as most car and van salesmen are unaware of the distinction.
RT, via email
Like a Berlingo, Partner, Caddy and Doblo, a Kangoo was never a 'car derived van' like a Corsavan or an Astravan, so there was a mistake on your original V5C. However, with windows in the sides and at least two rows of seats, they are classified as 'van derived cars' and are subject to car speed limits. If your 2010 van had been pulled by a traffic cop, it might result in some headscratching, but you'd still get away with it because of the V5C.
Sick shift
My friend's 2015 VW Polo 1.4 GT 6-speed manual has covered 10,000 miles. An intermittent gearbox problem has occurred where sometimes he cannot select a gear; also sometimes it gets stuck in 2nd gear. The main agent who supplied the car and has serviced it says he cannot find a problem with it. Do you know if it is a known issue and they are just fobbing my friend off please?
JW, via email
Yes. One report of a problem in June with the 6-speed box in a Polo 1.0TSI: 18-6-2016: Report of difficulty shifting from 4th to 5th in November 2015 VW Polo 1.0TSI 6-speed manual. "Intermittently gets stuck when trying to change from 4th to 5th gear." VW dealer stated he had not come across this before. Probably caused by a problem with the dual mass flywheel fitted in the drivetrains of VAG 3-cylinder 1.0TSI models in order to absorb vibration.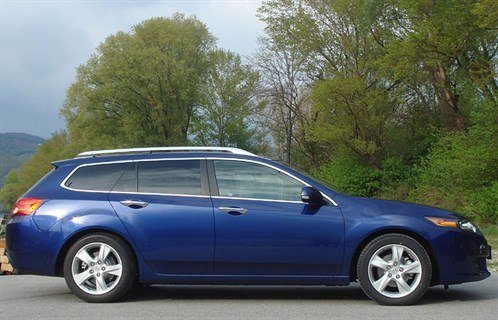 In accordance with your wish
I currently drive a Honda Accord 2.3 Executive Automatic, and am looking for a 12 or 13 plate estate with similar specification. What make/model do you think I should be considering?
EH, via email
Possibly a Mondeo 2.0 Ecoboost 240 Powershift. Maybe a Mazda 6 Skyactiv 2.0 165 6-speed auto.
Catch two and two
I bought a one-year old KIA pro_cee'd 1.6 CRDi in 2012. Since then I have had it serviced every year at the KIA dealership. This year I had the five-year service at the dealer on 4th June and paid £300.84. I highlighted the rear windscreen wiper not working properly and this was replaced. Also I pointed out that the front constant velocity joint gaiter was damaged and the parking brake efficiency was only just met on my last MoT. I had to return on 10th June  for the work to be done, then was due to go back on 21st June to sort out the rear wiper as it was still not working, but the day before I was in hospital so was unable to take it back. The KIA dealer warned me of the need to replace my front brake disc and pads. I then drove my car regularly between Birmingham and Oxford (where I work) with no issues. On 25th June I had the brake discs and pads replaced at a fast fit centre and paid £150. That day I drove to the fast fit, then drove home (8 minutes maximum journey time). I did not drive it for the rest of the weekend. On Monday 27th June I was driving along the Holywood bypass towards the M42 after 10am. I was on the inside lane doing 60 mph when the bonnet of my car flew open and smashed into the windscreen causing a lot of damage to the roof, wing and bonnet. I was shocked, but managed to pull into a layby. I called the AA as the bonnet would not come down. The AA patrol came at 11:45 and he could not get the bonnet to shut, so secured it with some cable ties and tape and advised I drive at 30 mph to my local garage. The AA patrol explained that he had never seen this happen and the catch on my bonnet must be faulty (it is very rusty). There is a second catch that should prevent it opening or it was not shut properly. He also said I was lucky it did not happen on the motorway. I drove very carefully to the KIA dealer where I had the car serviced and explained what had happened and asked if this was a known fault. The dealer said it was not and that someone did not shut the bonnet properly and whilst I was driving at speed this caused the air to make the bonnet come loose. I then mentioned that on Saturday 25th June 2016 I had the brake discs and pads replaced at the fast bit. The KIA dealer suggested they must not have shut the bonnet properly because I had driven my car with no problem since 4th June from Birmingham to Oxford on multiple occasions. I then drove to the fast fit and explained what had happened. They denied opening the bonnet to change the brake discs and pads, but the KIA mechanic said they must have because they need to top up the brake fluid. Both garages deny all liability so I had no choice other than to go through my car insurance where I have to pay a £330 excess and my no claims bonus will be reduced from 8 years to 3 years. I have been told today that it is not economically viable to repair the car because of the amount of damage so I am awaiting a settlement. I would really appreciated some consumer advice because I have been let down very badly by these garages.
HE, Birmingham
Firstly, the basis of this is that the car was written off by the insurers. It might not have needed to be written off, but, from your description, if the windscreen surround was damaged then that would be so difficult to repair that I can accept it was a write off. Next thing is the bonnet catch. I have no previous recorded reports of this with any KIA cee'ds or any of the similar Hyundai i30s. I only go by what is reported directly to me because I then have the proof. I do not accept hearsay from other websites on the Internet. You say the bonnet catch was rusty and unlubricated. If the car was regularly serviced on time, then the bonnet catch should have been greased as part of the service. This could have been missed. However, you had work done by a fast fit place on your brakes. I can't see how they did the job properly without lifting the bonnet. You cannot safely replace brake pads without checking whether any fluid has been lost so, if they did the job properly, they must have lifted the bonnet. But whether they can be blamed for not securing it properly afterwards is moot. They may think they had. The reason it had not latched properly could be blamed on lack of lubrication of the main catch. The secondary bonnet catch that is supposed to prevent bonnets flying over windscreens does not always work and has not always worked on cars with rear-hinged bonnets. That's partly why front-hinged bonnets were introduced in the 1970s (but dropped again once the fuss died down). Exactly the same thing happened to my brother in a Cortina in 1969. There were cases of the same thing with Renault Clios a few years ago. Your problem is proving liability of the KIA servicing dealer in court. A judge might accept the evidence, or might not. No guarantee.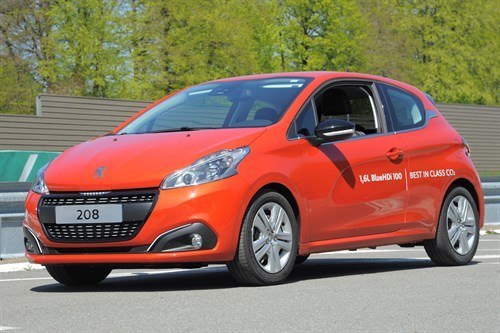 Unfolding drama
I bought a new Peugeot 208 3-door Allure 4 years ago. It has 32,000 miles on clock and is mostly used just be me as we generally use my husband's car and have no children or pets. The only time the driver's seat mechanism was moved was to transport both of my parents, which happened only about every 6 weeks or less. This is fewer than 30 times in its life. I had noticed the mechanism on the driver's seat was getting stiffer and more difficult to use well within the 3 year guarantee and but just switched to using the passenger seat as it was much easier to operate. I did not realise this was something so serious and as the seat was little used I did not report it within the 3 years. I realise now that I should have reported it the moment it became difficult to operate. Peugeot has offered to contribute 25% to cost of a new seat, leaving me to pay £574. Having bought the car new and used it carefully and infrequently, I believe the seat should have lasted longer than two and a bit years for it to be considered fit for purpose. I wrote to Peugeot but they say they are not prepared to offer any more and that they cannot guarantee that faults won't develop. The front passenger seat has been folded far more and is still fine. I suggest the driver's seat was faulty when fitted and hence became stiff so soon and then became stuck requiring a new seat. This would imply it was unfit for purpose. Peugeot cannot suggest why it should have developed the fault, nor what the fault actually is that means a whole new seat is required. I have asked them to meet me half way but they refuse and the Peugeot dealer where I bought it said that if I questioned it they could withdraw the 25%. I have been told that not being able to fold the back seat could trap passengers in the back. Have I got any other source of appeal? Is this a known fault in 3-door Peugeots? Can you suggest anything less costly than a new seat? I have thought of going to the scrapyard to see if they have one but then I would have to declare the car has been modified which could affect insurance. I would be most grateful for any advice.
HP, Dorchester
No previous reports of this fault with 208s, which have a reasonably clear record generally. You have a fundamental basic right to expect that an expensive consumer durable such as a car should last for a "reasonable" amount of time and this is generally be taken to be 6 years. So if you want to take this further, you could attempt to sue the supplying dealer (not Peugeot) for the cost of repairing or replacing the seat. The dealer might meet you in court and counterclaim that you had not maintained the car properly and that, had it been regularly maintained by a Peugeot dealer, the operation of the seat would have been checked at each service. If the car has been regularly maintained by that dealer and you can prove it, you win on that one. Law here: /faq/consumer-rights/ Alternatively, you might choose to look for a local 'car upholsterer and trimmer' (http://www.yell.com) and see if he has a way of repairing the seat.
Law of averages
Over the last few years I have regularly driven from High Wycombe to Wood Green. The M40 and North Circular road have become average speed camera routes. I carefully keep within the posted speed limits but I seem to be one of the few. During the day the average speed is usually quite low because of the traffic but late evening and in the early hours most cars speed past me. Last week I reckon one car was doing around 100mph. Do the cameras actually work or are they just for show?
RN, via email
They work. But the drivers who speed have a whole armoury of tricks to deceive them, the most common of which is not actually owning the car they are speeding in, or being on diplomatic plates, or cloned plates, or having a name that matches 6 other people in the house (usually not an English name).
Click to Honest John's Motoring Agony Column 20-8-2016 Part 2
Comments
Author

Honest John
Latest