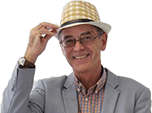 Honest John's Motoring Agony Column 30-7-2016 Part 1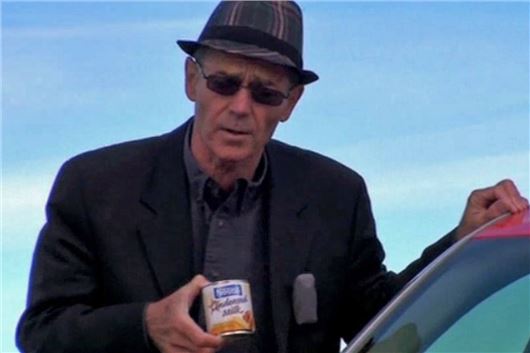 Published 29 July 2016
This week's automobilia involves wet boots, executive decisions, totalling, re-fuelling, discourtesy, and enough extra to warrant a second cup of coffee. 
As usual, emails to Honest John should be addressed to: letters@honestjohn.co.uk  Please try to keep them as short as possible. 
Welly bad news
We have a VW Golf Mark VI 1.4 GT TSI 160PS. Happily, still no timing chain issues yet at 68,000 miles. However, we have a water leak when it rains getting into the nearside boot. Changing the rear light seal didn't stop it. Having had water ingress problems on an Audi that took many visits to resolve I asked for 'no fix no fee' but they insist on payment for hours, which I find unacceptable. So have you any idea what it is likely to be? I read one account of the problem being from a vent behind the rear bumper?
FD, Essex
Yes, might be a broken cabin one-way vent, which is hidden behind carpeting in the lower load area sides and exits behind the bumper valence side extensions.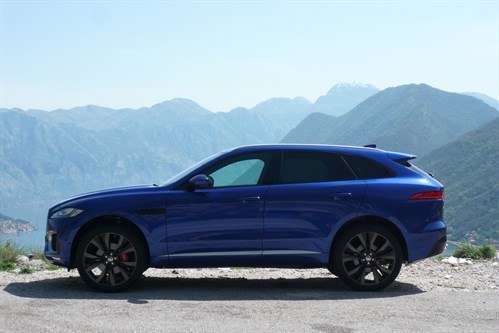 Business class
I have just started a new job for which I need a large, executive 5-seater saloon/SUV with low company car tax values and P11D value under £40,000 for long distance travelling (eg: Glasgow to Kent) and regularly have clients in. The car must be an 'executive' brand (eg: Mercedes, Jaguar, Audi, etc) according to company policy. We have a budget of up to £450pm/£40,000 value. Ride comfort is the most important factor. Which options are the most suited?
GS, via email
Go for a Jaguar F-Pace 2.0D 180 AWD Prestige automatic £37,860 with no extras. 139g/km CO2 so £130pa VED. Prestige means 18-inch 10 Spoke Vortex Alloy Wheels with soft 255/65 R18 tyres. /road-tests/jaguar/jaguar-f-pace-2016-road-test//  Q5 nice but close to the end of its model cycle. Sadly no Porsche Macans under £43,553 and a Macan rally needs the 3.0V6 diesel, which is from £45,945. Could go a Mercedes GLC 220d from £34,950 or a GLC 220d Coupe from £37,950, but they need air suspension at £1,500 extra.
Cat conversions
This will probably not a yes or no answer, but would you buy a Cat D car?
WK, via email
A Cat D 'write off' might be completely undamaged. It could be stolen and recovered but the payout made to the policyholder before it was recovered. Or it could be damaged and the insurer has written it off rather than repair it. A Cat C 'write off' has been more extensively damaged has not been repaired by the insurer but is still deemed repairable.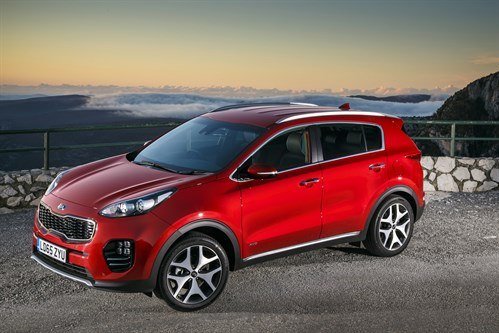 Pet subject
I am considering changing my 2008 D5 Volvo XC60 185 AWD. I am looking for something similar is terms of safety, size and performance, but probably with a petrol engine (my wife has concerns over diesel pollution). I have around £20,000 to spend, plus trade-in value of the XC60. What recommendations do you have?
AB, via email
There is still not much choice of petrol and petrol hybrids. The Mitsubishi Outlander PHEV has won a lot of friends. We like the Suzuki Vitara S 1.4T BoosterJet because of its combination of 4WD, performance, economy and reasonably low (127g/km) CO2. If that's too small, there's the Toyota RAV-4 2.5 petrol hybrid 4WD. No hybrid X-Trails in the UK yet. The KIA Sportage 1.6T-GDI GT 4WD works very well and the hybrid KIA Niro is on its way. The UK market Honda CR-V 2.0iVTEC isn't very effective (needs more power). Plenty of BMWs to choose from: X1, X3, maybe a used X4; Audi Q3 and Q5. Mercedes line-up is expensive and confusing because they changed the names so GL now signifies crossover or 4x4. (What used to be an ML is now a GLE.)
Left standing
I have a 2-year old 2013/63 Mondeo 1.6 EcoBoost. It suffered engine failure in Staines, Middlesex on June 10 and is with TrustFord, Staines. The dealer advises that the engine needs replacing as a warranty fix and that a new engine is on back order and will take 3-6 weeks (earliest August 1 or later) to arrive. The dealer says that I cannot have a courtesy car as they are allocated to other customers over the next 2 weeks on forward bookings. Ford Customer Service confirms a warranty fix but won't give me a courtesy car either.  I have had no car for 4 weeks and no prospect of a car for another 3-6 weeks other than hiring one. Can you advise my rights, please, in this situation? Can I demand a courtesy car?
RV, Alvanley, Cheshire
Ford's new car warranty is unusual in that it is 12 months manufacturer followed by 24 months dealer. So you are effectively covered by the dealer warranty. If you bought the car from TrustFord (which, of course, is wholly owned by Ford), then you could try to get legal on the grounds that for the car to fail and leave you without transport for 7-10 weeks it cannot have been "of satisfactory quality" and the dealer is legally bound to keep you on the road for the duration of the repair. Get three competitive quotes for rental of a comparable car and tell the dealer that if he does not supply a car you will hire one yourself and the cheapest rate you have found and will use the small claims track of the county court to attempt to sue him for the cost once your car has been returned. See: /faq/consumer-rights/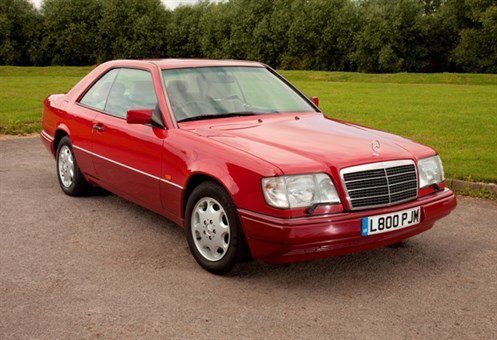 Merced man
I own a red Mercedes-Benz 300CE that I bought new in 1992. So it is now 24 years old. Current mileage is 59,000, so the car has averaged about 2,450 miles per year. It has spent most of its life sitting quietly in my garage and the bodywork, leather interior and engine are all in very good condition. It has a full M-Benz service history. I have always kept it taxed and insured with a valid MoT. But I'm now in my mid-70s and only take the car out for a drive very occasionally. For example, in each of the past two years, the car has only clocked up about 150 miles. I've reluctantly decided to seek a buyer but don't know how best to do this. Can you kindly offer some advice?
KC, Newick, East Sussex
Talk to Nicholas Froome at http://www.w124.co.uk/ He is the UK's leading specialist in the model. (The red 63,000 mile 1994 320CE in the photo is a different car, in the Historics auction at Brooklands on 20th August being sold at no reserve.)
Alarming thought
I have a Belkin cigarette socket USB adapter. When plugged into the dashboard of my old W124 Mercedes, the airbag warning light comes on. I put it down to being an old car. It didn't do the same in our Mk V Golf. My wife used the plug in her FIAT 500 for the past few weeks with no problem. But yesterday the airbag alarms in my W124 kicked off. I removed the USB adapter and it's all good again. I Googled, but couldn't find anyone else having this issue.
AP, via email
Old German car. Dried out contacts. Or cables with failing insulation rubbing. Not the only electrical quirk you will experience. But you could have a separate fused power socket wired in directly from the battery by a local 'car electrical specialist' (http://www.yell.com).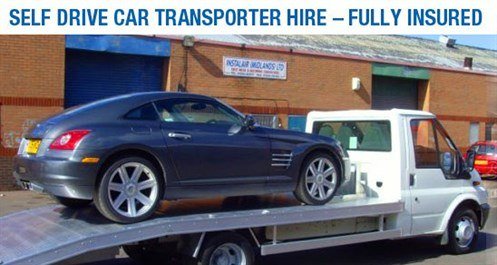 Trailer for sale or rent…
Can you recommend anywhere I can hire a small car transporter to pick up a vehicle I have purchased in Greater Manchester? I need self-drive hire but local companies only hire out small vans and private cars.
CS, Slough
Google <single car transporter hire> and you get all your options, such as http://www.transporterhire.co.uk. But with the cost of insurance it might actually be cheaper to have it collected rather than use self-drive. Alternatively, if you have a big car or SUV with a towhook, and the right licence, you could hire a trailer.
Snap decision
I have been recommended to contact you regarding my 2011/61 SEAT Ibiza 1.2TDI Ecomotive that has 33,000 miles on the clock. It was bought new and has full SEAT dealer service history; last serviced 29th September 2015. It is currently in the dealership after the auxiliary belt failed last Friday. The dealer said that he doesn't know why it failed; on the sections of belt that haven't shredded, there is no sign of wear and there is no sign that a foreign object entered the engine. He has charged me £300 to strip down the engine to assess damage. This morning's news is that the aux belt has caused irreparable damage to the engine (I know the cam belt was intact but the pulleys are out of position, but not sure of the exact damage internally) so it needs a new engine. I'm contacting you to see if there is any advice you can give to get this replaced by SEAT. I find it hard to accept that "it can just happen" when it can cause so much damage. We all know what damage a cam belt can do when it goes, so we get them replaced within guidelines, and if it goes before then, it would be under warranty. If an aux belt can go and cause the same type of damage, surely there should be strict guidance as to when these should be changed too? At the moment, I am expecting the cost of the engine to be more than the car is worth, therefore anything you can do to help would be greatly appreciated. I can't believe that SEAT would want the exposure of its cars being ready to scrap after less than 5 years and 30k miles.
PMC, via email
This is something that happens occasionally and is not confined to SEAT or even to VAG. It's a general problem where the engine timing belt is not completely enclosed in a casing. What happens is that if the aux belt snaps it can wrap itself between the timing belt and the timing belt pulleys, knocking the crankshaft and valve timing out of sequence. Pistons then hit valves and the engine can be written off. I'd start pushing SEAT very hard (through its dealer) on the basis of a 'Design Deficiency' that allows a broken aux belt to interfere with the timing belt and on that basis, the car was "not of satisfactory quality" when originally purchased and as a result has not lasted the "minimum 6 years you can reasonably expect a motor car to last." General advice here: /faq/consumer-rights/ If all this fails then you can probably get the engine rebuilt by a member of http://www.fer.co.uk for a lot less than the cost of a new or reconditioned engine from SEAT.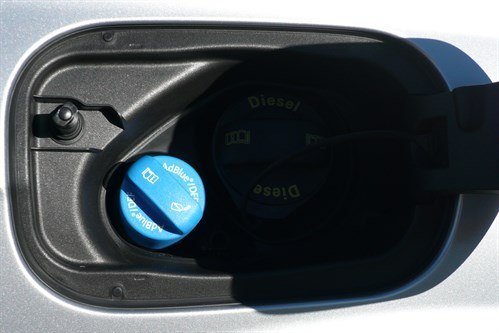 Blues bothers
My mother's 2013 Golf 1.6TDI DSG 2013 has an AdBlue tick box in the service book. It has recently been in for its 3rd service, but the AdBlue box has never been ticked. What are the likely intervals (miles/years) when Adblue should be added to this vehicle? I could not find anything in the owner's manual that specified if or how often.
AB, via email
I don't think the VAG EA288 1.6TDI in the Golf needs AdBlue for EU6. The bigger VAG 2.0TDIs in bigger bodied cars do. For the benefit of other readers, there are two ways to add AdBlue. One is by yourself. Just pour it into the blue filler. The other is by the dealer using special measuring equipment (for some reason I can't fathom). Consumption is 400-500 miles per litre and costs £15.99 for 10 litres. If the tank runs out the engine will not run.
Extra sensory
I have a 2007 Audi A3 and I have the dreaded ABS/ESP pump failure, which seems to be a common fault. Is it worth contacting Audi regards this issue as a potential safety fault considering the age and mileage of 130,000 and not being serviced by Audi or would I be better just biting the bullet?
PS, via email
VAG stopped fixing this fault with ATE Teves Mk 60 ABS modules FoC in August 2015. Send the module to http://www.ecutesting.co.uk
Iron hoof
I awoke this morning at 7 am to find my car had two large stickers on the windows and a large clamp on a wheel. I called the number on the sticker (a mobile number) and the man said my husband had two parking tickets 7 months ago. My husband was not at home. He has just gone from intensive care to a rehabilitation centre where he is learning to walk and repair his brain trauma due to a car crash. I had no idea he had parking tickets. I needed my car so I asked how much was owed. They told me £700 they had no copies of the tickets and my husband is in the centre I had to have my car so I stupidly agreed to pay monthly. I don't know where I stand? They were two large men. One was very rude he spoke very threateningly. I am worried they will come back. Should I contact the police?

LE, via email
Clamping is illegal unless on the orders of police, of a council, of the DVLA or by a court order. If by court order, you must first be served with a notice of enforcement. If there was a court order against your husband's property it does not apply to yours. See: https://www.citizensadvice.org.uk/consumer/transport/driving-and-parking/wheel-clamping/when-your-car-can-be-clamped-or-towed-away/
Click to Honest John's Motoring Agony Column 30-7-2016 Part 2
Comments
Author

Honest John
Latest