Honest John's Motoring Agony Column 09-07-2016 Part 2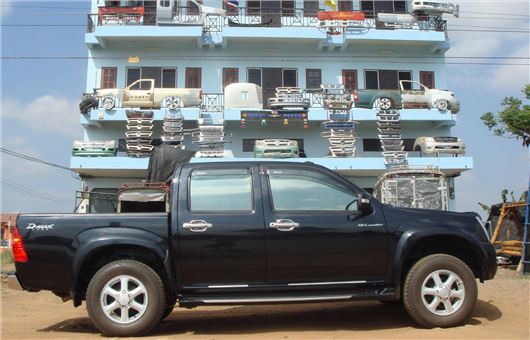 Published 08 July 2016
Click back to Honest John's Motoring Agony Column 9-7-2016 Part 1
Getting carried away
I'm after a reliable load lugger with plenty of boot space and comfortable seats. I'm considering a 2010 Subaru Forrester diesel, a 2011 Octavia estate and a Volvo V70. Which in your opinion would be the most reliable? And are there any other cars you would look at? Ideally, I would like a pickup truck (too expensive to run) or the new Honda Civic estate (too pricey at the moment).
PW, via email
The previous model Isuzu D-Max/Rodeo 2.5 i-TEQ pick-up would do 36mpg with 4WD or 40mpg with 2WD (2WD was not officially sold in the UK). Otherwise, the staple big estate is the Mondeo 2.0TDCI that does 40-45mpg.
Earthen wear
I just had a weird problem with my 2003 Peugeot 307 1.4 8v today. I installed a new O2 sensors and I wanted to reset the ECU.  I disconnected both battery terminals, the + and -. I then waited for about 30-35 min, then I reconnected the terminals + first then the -. I put my key in the switch and opened it but no electricity at all; nothing appears on the dashboard or any other parts of the car that indicates that there's any power. What I noticed is that when the driver door is opened I hear clicking sound comes out of the BSI unit. This sound vanishes if I closed the door or I open the switch. I want to try the BSI resetting procedure: http://www.petercoopercarrepairs.co.uk/peugeot_bsi_reboot_procedure.htm/ but I have no power to open the windows. The battery is in a very good condition andwas installed 5 months ago, the indicator still green, and the voltage is about 12.5 V
MS, via email
It reads to me that the battery earth cable has snapped or is not properly connected to the body of the car. (MS remailed to tell me it had been a bad earth. He connected a wire between the car body negative earth and the battery and could see the load was back to the battery. The central locking worked directly.)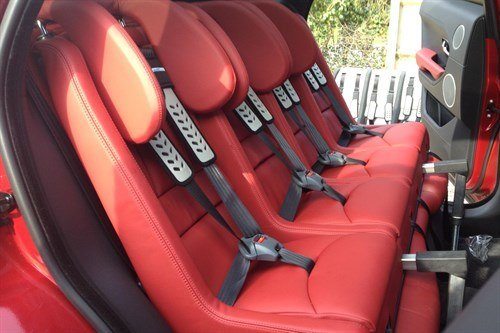 Podular seating
As my husband only buys the Saturday Telegraph for your advice, and insists I read it, I thought I'd ask you please about the best car to fit in 3 child seats. Daughter has a 4 year old, a 2 year old and another on the way. Trouble is, short of people carriers, there don't appear to be any cars with 3 ISOFIX on the back seat, probably due to the widths of the different child seats. The baby will grow out of its seat fairly soon, and a lot of child seats are not recommended for the pop-up rear facing seats in some Mercedes station wagons. Any suggestions please for the best make, but not new as they have a limited budget. Any advice gratefully appreciated.
EL, via email
Needs to be a 5 or 7 seat MPV with three separate centre rear seats. The trouble is, the child seat business is worrying parents into ever bigger and more expensive, all-enveloping pod-like seats, three of which will not fit side by side. Your best choice is probably a Citroen C4 Picasso. See video here for demo: /road-tests/citroen/citroen-c4-picasso-2013-road-test//?section=video/ Alternatively, consider custom-built Multimac seating as in the photo, that can seat up to four children across:  https://multimac.co.uk/home/
Using the A1 
I was wondering how good an Audi A1 1.4TSFI is? I've heard that that it has some problems with the gearbox, especially when moving in traffic. I have also heard that fuel consumption is significantly higher from the stated 7-9 litres in traffic and 5-7 on the main road. Could you please provide me with an honest opinion on this car as I am currently choosing which one to buy. I am also considering a VW Golf VII 2 litre diesel. However, I've heard that it has serious problems with the DSG gearbox. If you could please provide your opinion on these matters it would be much appreciated.
RK, via email
Pre-2013 Audi A1 1.4TFSIs can have timing chain problems. I don't like DSG/s-tronic transmissions. But the best I have ever driven was in the Golf VII 2.0TDI Alltrack, which had a 6-speed wet clutch maintenance version, same as in the Golf VII 2.0TDI you are considering. The disaster was the 7-speed dry clutch 'sealed for life' low torque DSG/s-tronic which the A1 will have if it is autyomatic. This is now gradually being replaced throughout the VAG range with a new wet clutch maintenance 7-speed DSG/s-tronic,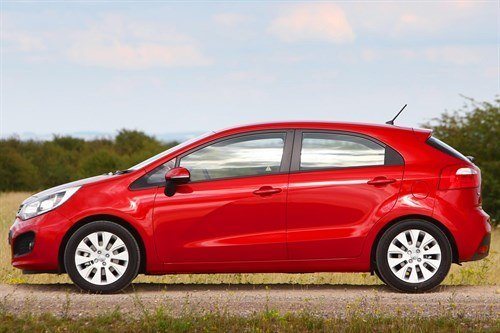 No connection? 
The clutch on our KIA Rio registered in March 2013 has had to be replaced, despite its relatively short life and the fact that there was only 17,000 miles on the clock. Both my wife and I have been driving for many years and are, hopefully, competent drivers, which might indicate not abnormal use. Warranty on the clutch only runs for two years. Nevertheless, to incur a charge of some £675 at this stage seems harsh. We have owned KIA cars for 11 years and although the company is likely to respond to any complaint with a polite rebuttal we wonder if it might be worth writing to them and if so whether there are any points which you can suggest we might include in our letter.
DJ, via email
The 2-year warranty on KIA and Hyundai clutches is actually four times longer than anyone else's. It's usually 6 months because of the potential for a driver to destroy a clutch. That said, there was a high incidence of clutch failure on Hyundai i20s that share components with the KIA Rio. What I recommend when clutches fail prematurely is to find out if the reason is the clutch slave cylinder, failure of which can affect the clutch similarly to the car being badly driven and which should be covered by warranty. The slave cylinder will be routinely replaced with the clutch and you need to get hold of the cylinder taken off the car to get it checked by someone like Scotia Vehicle Inspections. Merely mentioning this may result in an admission by the dealer that the slave cylinder was at fault.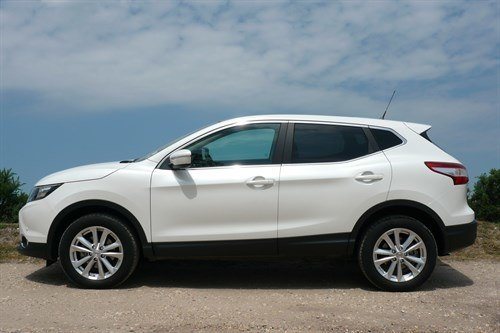 What kind of fuel am I?
I had a test drive this morning in the 1.5 litre dCi 110 version of the Qashqai and was impressed. This particular engine suited the car and I was surprised how much power output there was from the 110HP unit. Because I shall go the PCP route, however, the monthly payments are more expensive than if I chose a petrol version. My mileage is 10k pa with two short motorway trips each week so I don't have particulate issues. My question is should I opt for a petrol  version based purely on cost and are the two petrol versions as good as the diesel? The smaller 1.2 litre petrol option seems under powered. I would appreciate your thoughts,
GW, Banbury, Oxon
The 1.2DIG-T is just about okay with one or two aboard: /road-tests/nissan/nissan-qashqai-12-dig-t-2014-road-test// , but I've received some reports of trouble with this engine. I drove the 1.6DIG-T in the Qashqai, but tested it in the bigger X-Trail: /road-tests/nissan/nissan-x-trail-16-dig-t-tekna-2015-road-test//  Hybrid X-Trail available in the Far East, but not in the UK.
First worn
The Dunlop tyres on my Auris HSD Mk 2 are wearing rapidly. Would you care to advise on the most durable tyres for this car? I'm lucky to average 23,000 with the Auris, yet when I owned a Prius 2 I achieved over 30,000. The Auris is on 17" wheels with 225/45 profile tyres so they're quiet large considering the power of the car. It's not exactly a hot hatch.
MW, via email
The problem is the wheel and tyre size. Wide, low profile tyres wear faster than narrower, deep profile tyres. The other size for the Auris is 15 with 195/65 R15s and Michelin Energy would be the longest lasting, but a curiosity of the Auris HSD is that it does not feel nearly as good on these deeper profile tyres.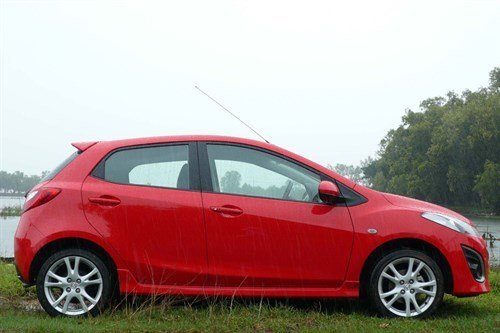 Women driver
My girlfriend would like a car to replace her 12-year old Peugeot 206. It needs to be 5-door, petrol, used or nearly new. Maximum budget is £8,000. So far she likes the Peugeot 208 Active, a Fiesta Zetec or a VW Polo. What do you recommend and what do you think will be the most reliable?
RB, via email
The Fiesta 1.0 EcoBoost will be the most fun to drive, but post 2013 Fiestas have not been as reliable as before. Peugeot 208s are the least fun with curiously disconnected controls. Polo OK, but ordinary. She could add the very pretty Mazda 2 1.3TS2 (80PS) to her list. And the KIA Rio that will still have some of its 7-year warranty left. Most practical and by far the most reliable is a Honda Jazz 1.4iVTEC (as long as it isn't the i-shift).
Barkers Guide
We were looking at 1970's Mercedes SL Pagodas but just too expensive. Want a 2-seater open top sports car with room behind for 2 dogs. Good looking classic, but needs to reliable for everyday use. Budget around £40k. What about something from the Porsche range?
RB, via email
You'll get a 997 convertible or targa for that sort of money. Not a true 'classic' 911 that's any good. I don't recommend 996s. The last of the air-cooled 911 s were the 993s from 1993-1998 that succeeded the 964. Wikipedia is very comprehensive about the model. The dogs will inflict serious damage to its value.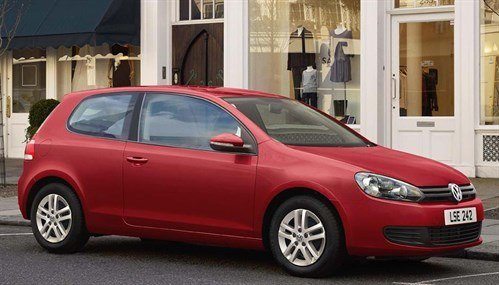 Hollow promises
I took delivery of a 2009 VW Golf from a garage in Swansea on the 28th May 2016. It's a hire purchase agreement. The car was advertised with Bluetooth and MP3 connectivity. It does not have either. It has a Parrot clip-on Bluetooth thing, but it doesn't work. It was also sold under the assurance that (and they make a big fuss about this on their website) the AA carries out a 128 point safety check before the car is given to you. The day after I took delivery, the catalytic convertor warning light came on and the car started shaking at over 60mph. (None of these issues present on the test drive.) The car also started squealing under braking. The wheels were balanced and the light turned off and all seemed well. However the brakes were not touched. I took the car for a service at Halfords Autocentre to validate the lifetime warranty. They charged me an additional £70 to diagnose the catalytic convertor. They reported back that the rear brake discs were worn beyond minimum thickness and the nearside front shock absorber was leaking. They also said the catalytic convertor would need an electrician to fix (another £50). The issue is something to do with the O2 sensors. At this point I'd had the car 11 days and done roughly 150 miles in it. I went back to the dealer to reject the car and get a refund on the deposit (after talking to Citizen's Advise I realise the added complications due to HP finance). I did point out that although it is a used car with 64,000 miles it should be roadworthy and safe to use. The dealer's reaction was basically stone cold denial, claiming Halfords had lied and exaggerated for profits and that (I quote) "shock absorbers are a minor issue." As far as I am aware these three issues are all MoT failures. On top of this we've had a word with the AA (this is in the process of being 100% confirmed) who can find no record of the dealer completing the pre-sale safety check. Added to this their HPI check is dated 2014. Any advice on tackling this would be greatly appreciated. 
PM, via email
In theory the Consumer Rights Act 2015 gives you the statutory right to reject the car for the faults you describe within 28 days. So far I have not seen any case law on the new act but plenty exists on previous statutes. The dealer doesn't have a leg to stand on: /faq/consumer-rights/ Not only that, since the AA has recently been promoting its AA Approved service to dealers, but not backing it up, you might be able to get the AA involved so it can clear the embarrassment and appear to police its AA Approved service to dealers.
Covering letter
I am having trouble getting cover on my partner's car insurance as I live in Paris. I recently purchased a run-around car for the two of us. It is expensive to add a second car to her current insurers (Hastings Direct) and we were advised by her insurer to seek other insurers via comparison sites (nice advice). The trouble is that whilst she can be insured as the main driver, it is impossible for me as her partner of 8 years to be insured as I live in Paris and do not have a permanent UK address. I have been driving here (France) for over 25 years and also in the UK initially, having passed my test at 17. I have had cars and insurance cover for the 25 years or so I have been driving here. I had to convert my UK licence to a French one, but I am a UK citizen. I visit my partner in the UK at least 2 times a month of 3-4 days at a time. It all seems very unfair. Your help would be welcomed.
SR, Le Perreux sur Marne
Tim.kelly@motorclaimguru.co.uk found: http://www.moneymaxim.co.uk/short-term-car-insurance-uk-overseas-residents But SR later came back with his own solution. "We finally opted for LV – my mum uses them for house and car (Liverpool Victoria). They were happy to add me as a second driver both on my partners 308 Peugeot and on the Mazda MX5. Her insurance for her principal for the 308 equated to 25£/month as she wishes to retain a monthly invoicing system and the MX5 260£/year - both insurances with 25£/year of roadside cover too. She is of course the principal driver – we also got 5% off the MX5 insurance as she undertook 1 policy for the 308 and a second for the MX5 – note that we had to have 2 policies – not the end of the world. She has paid for the MX5 and I will simply transfer her the money. She stopped Hastings Direct after her 16 day cool off period as they would not add an additional overseas resident driver – crazy. I also had the same problem with Churchill who too would not add an overseas resident driver. I also contacted a company for periodic insurance as an overseas driver and was quoted 45£/day with a maximum of 120 days a year – having to call and renew each time on a visit basis – the fact that 120 days x 45£ = 5 400£ - this is simply a no goer for me. I also contacted another insurance company who specialised in ex-pat insurance and they quoted 850£/year. All in all, we are very happy so far with LV. What we did note is that all insurers, like banks, are seeking other opportunities to cash-in…add a driver, modify the policy (fee £55-75), add additional car (modification fee……) etc.
Click back to Honest John's Motoring Agony Column 9-7-2016 Part 1
Comments
Author

Honest John
Latest