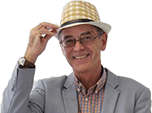 Honest John's Motoring Agony Column 02-07-2016 Part 1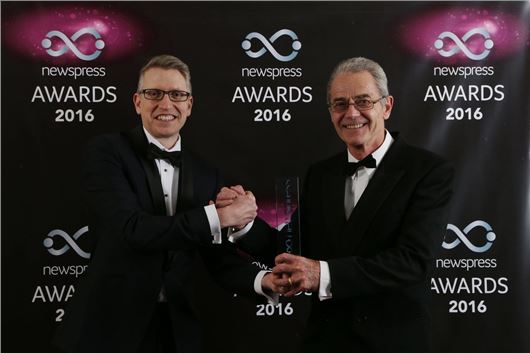 Published 01 July 2016
This week's carping involves a belt and braces approach, a sportomatic, flat rates, creditable conduct, Italian arachnids, an immovable object and much more.
As usual, emails to Honest John should be addressed to: letters@honestjohn.co.uk  Please try to keep them as short as possible.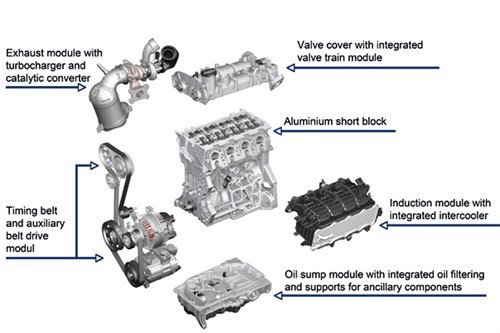 Stretching, a point
Before contacting you I have tried to Google the answer - to no avail - and also asked the Golf Mk7 owners forum. I've been advised that the belt on the EA211 1.4 engine is good for a lifetime (apparently 100,000 miles). Having experienced a belt snapping with my Citroen AX I am worried about another going. My car is just over 3 years old and has 37,000 miles on the clock.  What would you advise?
DE, via email
They are supposed to "last a lifetime". But the cautious answer is 4 years or 60,000 miles (whichever comes first) including waterpump and tensioner. That might later be proven to be unduly cautious, because so far I have not heard of a single incident of one of these belts failing, and some must have done more than 60k miles.
Shift work
A friend of mine is considering buying a DSG equipped Golf GTI. Which transmission is this? And can you recommend appropriate service intervals?

JO, via email
6-speed twin wet clutch. It's reasonably long lived because it is a maintenance box requiring fresh fluid and filter every 3 years (an easy DIY job). It isn't the troublesome 'sealed for life' dry clutch 7-speed DSG. Unfortunately in the GTI it sometimes not only changes gear when you don't want it to, it also ignores the paddle shifter.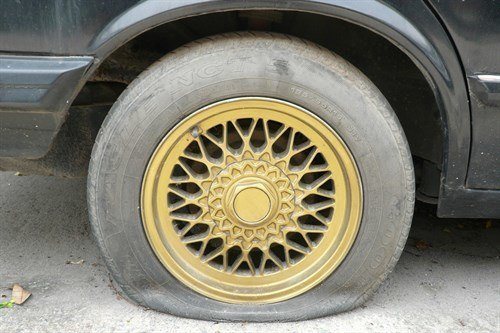 Rocky horror show
In France, my Avis rental car had a flat, I think by hitting a small rock in the road after dark. Avis want to charge me €220 even though I paid for full accident and excess waiver cover. As there were no exclusions mentioned in the Contract, can they do this? Could I sue them in the UK Small Claims Court?
MW, via email
No. This is regarded as self-inflicted damage. Obviously you could have replaced the tyre yourself and this would probably have cost less. You would also be responsible for an engine failure if you continued to drive the car after the oil light came on, even though the reason for the light was a failed oilpump.
Credit ire?
On 15th May whilst on the M4 I was shunted up the rear, sustaining considerable damage to my Chrysler. The third party admitted liability and details exchanged. The same day I dropped my car off to a local body repair shop and informed my insurance company of the accident. My insurers, Equity Red Star, handed the case over to Kindertons who have so far not been given the go ahead from Aviva, the third party's insurer, to commence the repair. In the meantime I have been allocated a brand new Jaguar XE hire car, which must be costing a fortune. Surely this is an abuse that ramps up the cost of insurance for everybody? It is also noticeable that I have twice been telephoned by people alluding to making a claim for personal injuries. Yet another example of parasites making money on the back of ordinary honest motorists. I welcome your thoughts.
PI, via email
Potentially an abuse of the system and it could end up with you being held liable for the cost of the credit hire car. Write to your insurers expressing your disquiet and send it by post office special delivery so there is a record. PI did this and Kidertons later verbally assured him that he would not be asked to pay for the credit hire car. I advised him to get that assurance in writing.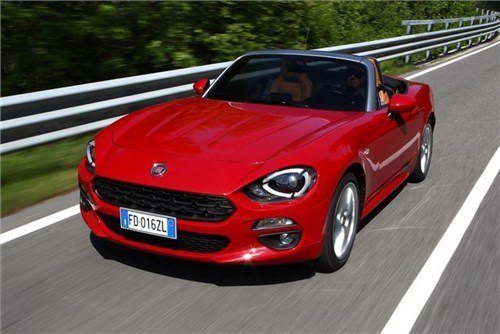 What's mext?
Would it be a good idea to change my 2008 Mazda MX-5 Coupe Cabriolet for the 2.0 litre version of the new MX-5 in the next 12 months or so? I am aware from the Questions and Answers section of the HJ website that at 8 years old my car is at that stage where there is the risk that it could suffer a major and expensive mechanical or electrical failure (the roof mechanism, especially). This is despite the car being well-maintained, in good condition, and with a low mileage of 49k. My last car, a 1991 Toyota Celica 2 litre GT lasted until it was 20 years old (and 145k miles) until it had to be replaced. Perhaps that age of Toyota was designed for a longer life? The best price for the SE-L version of the MX-5 is £20,369 with pearlescent paint and no sat-nav (not needed) and I have obtained this quote from my local dealer via 'Carwow.'  Mazda is offering a competitive PCP deal at 3.9% APR. I have been offered in the region of £5,500 for my 2 litre Niseko Roadster Coupe as part exchange. If I were use my car as full deposit, the PCP would cost me in the region of £210 per month over 37 months, plus a 'balloon payment' of around £8,700. This is based on an annual mileage of 7,000 miles, which would be sufficient for my needs (I have access to other vehicles). Since the new MX-5 has been available since only last September, with the 2 litre version in shorter supply, would it be better to delay any purchase by up to 12 months in anticipation of a larger discount? I know that this benefit would have to be weighed against cost of the further depreciation of my present Mazda MX-5.
JS, via email
Sorry, the FCA does not allow us to advise on the detail of a PCP deal. We can only offer general advice such as make sure you know you have to pay a GFV to keep the car. There is a Roadster Coupe of the new MX5 on the way, but the B pillars remain in place with the top down. Your £20,369 deal actually looks quite good to me. No worries about not getting the new car for the summer because you already have your RC. Consider the trials of running a soft top through a cold winter. No fun at all. The new FIAT 124 Spider is the same thing underneath, but with a turbocharged 1.4 litre FIAT engine that develops less power, but more torque at lower rpm and is consequently more relaxing to drive.
Sticking point
Our VW High Up has seized whilst parked on a driveway after standing only 2 days. It has only done 10,500 miles and is regularly serviced. How can I get it moving? I think the brakes have locked.  The engine starts normally and I can get it into gear with no problem.
RM, via email
Put the parking brake off. Try to jerk it free by rocking it side to side by hand. That might just be enough to spring the parking brake cables free. (RM later reported back that it had worked)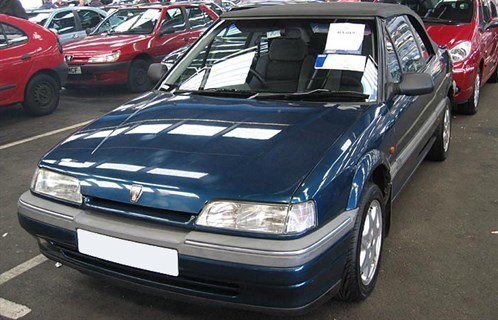 It's all Rover now
A friend of mine has two cars that for a couple of years he has been meaning to restore to full working order. Recent surgery has meant that he has realised he will not be able to do this. One is a 1996P Rover 416 cabriolet. The other is a 2001/51 Rover MG ZT-T + 190 Tourer with a 2.5 litre V6 engine. I have VINs for both and an engine number for the MG. Each is in running order; the 416 has one soft cylinder. Could you give me details of an owner club or other group that might be interested, or at least able to give advice about possible use to someone? The owner would prefer to see an interest in restoration rather than scrappage. The cars are in Worthing, West Sussex.
MS, via email
Club for the 400: http://www.rover200.org.uk/ Club for the ZT: http://www.the75andztclub.co.uk/
Thoroughly rattled
I would like to know how the engine should sound in a Skoda Yeti 1.2 TSI DSG 2011 model year. In the morning, or at first start of the engine the sound is like a diesel. But after approximately 1 minute, the sound will be normal. Is it general thing, or is there any problem with car?
EE, Turkey
The camshaft is chain driven and the chain can rattle against its tensioner before the engine oil fully circulates. Clean oil is essential. Change it every 10,000 kilometres. Worth getting it checked because these chains have been a lot of trouble. They can stretch.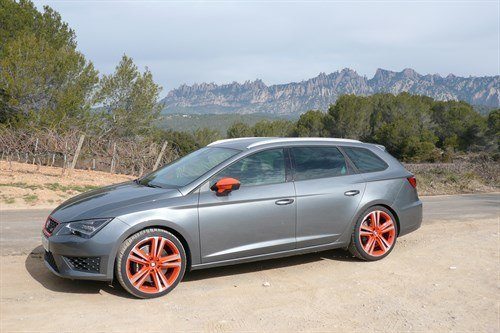 Stopping distance
I owned a 2014 SEAT Leon ST 1.8 TSI DSG. The Stop/Start system worked perfectly, i.e. when you braked and the car came to a halt the engine would stop. I changed the car for the same Leon ST, a 2016 but with the 1.4 TSI DSG engine. The stop/Start system in this car when braking and from around 4 mph the engine cuts out before the car comes to a stop. I have had the car checked out by the supplying dealer who downloaded the car's software to SEAT's UK HQ for checking. The answer came back saying everything working correctly and the system should cut in from 4mph and below. My concern, and I am talking of low speeds, is when the engine cuts out when the car is still moving I lose power braking and steering and think this is unsafe.
GH, via email
You've put your finger on a problem with the new system. But I don't think the dealer can legally re-programme it because then the car would not conform to its EC certification. You don't lose steering anyway, because that is electric. You will lose vacuum power assistance to the brakes.
Caught mapping
I have a Mercedes C200 1.6 litre diesel AMG, 2015 model. There is no navigation in the car. When I asked the dealer he said it only needed an SD card to work because my car has the hardware related to navigation. But they said this will cost €420. It is expensive. It is possible to get a cheap download? 
TB, Turkey
The SD card must contain operating software as well as mapping, so 420 Euros isn't a lot to upgrade a non satnav system to satnav.
Climate change
I am using 215/60 R16 tyres on my Skoda Yeti. Can you give me advice for a new tyre? Would you think 4 seasons or summer, and can I use different tyre size?
KC, Turkey
Michelin Cross Climate: 215/60 R16 99V XL. Excellent all year round. Very comfortable. Same wear rate and fuel economy as standard summer tyres. Don't change the tyre size.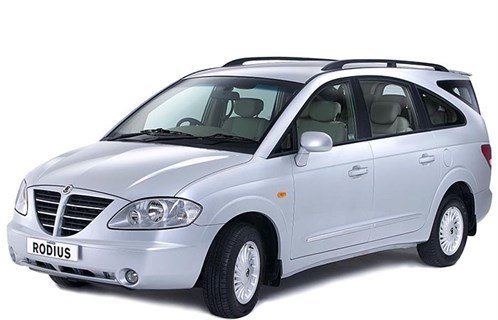 Spacial awareness
I have two cars and need one to go to make room for an MPV. One is an 2002 8-valve (I think) Astra Club 1.6 with 120k on the clock, service history and which passed its MoT 3 weeks ago, needing an exhaust back box but no advisories. It was given to us by the next-door neighbour when he stopped driving. Drives really well with no engine noise at all. The other is a Soda Fabia SDi with 97k on the clock and FSH. Just passed its MoT needing a tyre; no advisories. However, it has developed a vibration above 50mph that is worse on motorway acceleration and if you enter the motorway after a left hand turn (e.g. accelerating from the M6 North joining the M62 to Manchester). The clutch action is right at the top of the pedal. Not sure if it can be adjusted. It also has crazy central locking which only works off the key occasionally. But everyone says they go forever. Which one is the better to keep? We are looking at £5k for an MPV and are thinking the Ssangyong Rodius as it seems to get good reviews, or a petrol Galaxy (don't want the Diesel Particulate Filter, etc). 
DC, via email
The Skoda needs a new clutch and maybe a Dual Mass Flywheel as well so you are looking at £400 - £600 and any buyer with any sense will beat you down by that amount. I'd use photo ads in local newsagent's windows for very cheap sub £1,000 cars like these. No point in spending a fortune on advertising. The looks of the Rodius make it cheap. Hugely spacious. No fun to drive.
Unfunny
I bought a 2010 2.0 petrol Mondeo Titanium X hatchback seven months ago. I love the spec of the car but the drive/power is very disappointing. I also pay £280 road tax a year, which I don't mind paying if the car is fun to drive. The Mondeo isn't fun. I previously owned a 2006 Jaguar X-Type 2.2 sport diesel estate, which I loved, and was impressed with the power and torque in particular (and much less tax). I don't need a diesel any more, as I don't drive long distances, but would like something that is a similar age to the Mondeo and will have good spec and decent luggage space (I like estates), but is much more fun to drive. Any suggestions?
NI, via email
Get a Mondeo with the 205hp or 240hp EcoBoost engine.
Insure rescue
I am due to receive my new car soon and have just tried to update the details of this new car with my insurance company, quotemehappy. However I am met with an error message stating that they cannot insure me for this car and that I'd have to cancel my policy with them, refunding the remaining months. They also state that I would have to pay a cancellation fee of £55. My issue is that it is not my fault that I would have to cancel my insurance as they're the ones having an issue insuring me on this new car. Can you shed any more light on this please?
HO, via email
Tim Kelly at motorclaimguru.co.uk advised: The issue will lie with the vehicle you are trying to insure. Have you paid the premium in full? If you have not paid in full you could cancel the direct debit, and say you're not paying any further as you no longer require the policy. You would have to give them 14 days notice, though. It is better to contact them, and ask for the complaints policy, then advise them that you are unhappy at the cancellation fee for the reasons you have stated, and you wish to raise a complaint. Also advise them that you will go to the Financial Ombudsmen service. This costs them £500 if you do, so you will probably find they wave the cancellation fee as a gesture of goodwill, to get rid of the complaint. They are within their rights to refuse to insure your new car, though and technically you do not have a leg to stand on, even though it is morally wrong. The lesson is, check that a replacement car is insurable before committing to it.
Click to Honest John's Motoring Agony Column 2-7-2016 Part 2
Comments
Author

Honest John
Latest