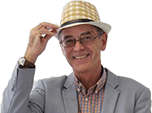 Honest John's Motoring Agony Column 25-06-2016 Part 2

Published 24 June 2016
Click back to Honest John's Motoring Agony Column 25-6-2016 Part 1
Non-stop visit
Last week my very good friend drove up from Essex to my place in Norfolk in his Audi A8. On arriving he said his brakes have gone. He managed to pull up on the handbrake. The footbrake went to the floor; nothing. We checked out the obvious: brake fluid, warning lights etc., all ok. We were just about to call the AA when we gave it one last check and, guess what, the brakes were working, foot pedal back to normal. Do you think this could be an on board computer glitch?  Its a 2004 4.2 V8 diesel, 4-wheel drive with 50k miles, and just been serviced. (It's now back at the Garage that serviced it and I don't think they know what caused the problem.) Any ideas, HJ?  Have you come across this before with Audi A8s?
PA, via email
Diesels have to have a brake vacuum pump to provide servo assistance to the brakes, so I'm wondering if that failed. But then the brakes would have been hard to press. The pedal would not have gone to the floor. So the most obvious possibility is moisture in the brake fluid that simply boiled and turned to steam when the brakes got hot. Draining and replacing the brake fluid entirely might solve the problem. Brake fluid should be tested for moisture content and contamination after the second year and tested every year after that. Many garages simply stipulate a brake fluid change very 2 - 3 years.
Seeing is believing
I've enjoyed driving my 2013 Qashqai 1.6 dCi for the last couple of years: nice engine and gearbox and quite a few extras including bi-xenons, so great to drive at night in the Aberdeenshire winter. I'm not planning to change it immediately, but looking through the specs of the new model and the competition in this size of vehicle such as the HR-V, it seems that LCD lights are becoming standard and that Xenons are hard to find. My problem is that independent tests have shown that LCDs put less light on the road than Xenons, and in particular are not as good at illuminating the nearside. Do we have the cursed EC to thank for this and is anyone specifying Xenons nowadays in my likely vehicle price range (£17-£18k, probably low mileage "ex-management")?
CS, Aberdeen
I can't answer that because I'm driving on LCD headlights and find them far superior to Xenons. See the photo in this test: /road-tests/volvo/volvo-xc90-t8-2016-road-test//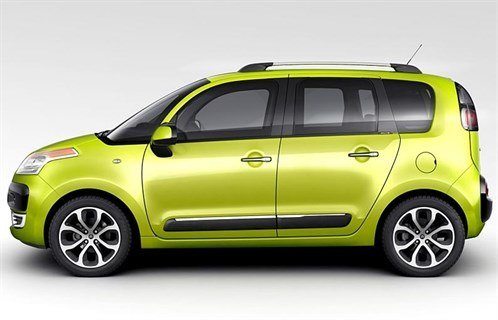 Raisings to be cheerful
My mother, retired but active, is looking for a new car. She currently has a large estate car, with rather too many blind spots that she will be moving on from. I am thinking that a car with good visibility, that perhaps has raised seating (to make it easier to get in and out of) would be ideal. She does lots of local travel in the NW on Motorways, with journeys to London/the Highlands of Scotland around 4 times a year. Reliability is essential. Not sure whether to buy new or 2nd hand. Any ideas would be welcomed
SE, via email
KIA Vengas, Hyundai ix20s and Citroen C3 Picassos all offer upright seating and very good visibility from inside out. Petrol best.
Traditional Jazz
I wonder if I might trouble you again, regarding the Honda Jazz you recommended. I have just been to see a very tidy 2005 Sport automatic, which drove well, and seemed in good nick. I was worried, however, by the fact that the elderly lady owner used it little in her last few years of life, so, although the MoT is up to date, the last full service was in 2012. I have been promised a full service before sale, to include a change of brake fluid, but is there anything else which might affect the condition and value of the car? Incidentally I was surprised by the cost of insurance: over £400, considering the 'Sport' is more in the word than the deed. That makes it the same as a Toyota Corolla I tried last month, a pleasant, comfortable car, but rather more expensive than the Jazz in total running costs. You mentioned the need to learn left-foot braking, but luckily my partner has an automatic old Civic, which I often drive.
 
PT, via email
Essential to change engine oil and filter and also CVT fluid and filter, which is quite expensive.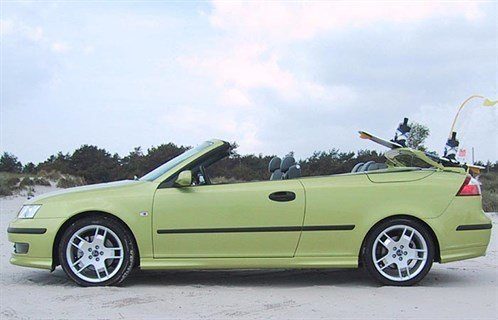 Preaching to the convertible
My wife is leaving her job and is unsure about buying the recent car – so she asked me to write to you about choosing a medium-sized 4-seater cabriolet. She wants fun and reliability, reasonably safe and sturdy, good in town and for long journeys, petrol automatic, perhaps £5k-£8k max. She shortlisted the SAAB 9-3 or 9-5, VW Golf, and Peugeot 307. I suspect a hard folding roof would be desirable.  Recently chosen company cars were Audi A6 Avant and BMW 3 series xDrive estate. Years ago she had a Peugeot 306 cabrio. Any suggestions welcomed.
RB, Merstham 
There was a SAAB 9-3 soft top. No folding hardtops. No 9-5 convertibles. The SAAB 9-3 was good in 2003 but is now feeling a bit old. The 306 cabrio was a gorgeous shape with a soft-top that folded away completely. No hump back. I think the Renault Megane CC was a far better looker than the 307CC, especially in 'Champagne'. But these aren't 'fun' cars. Wind in your hair, get a suntan, but not fun. For that you need an MX-5 and then you have no space at all, but there was, very briefly, an auto in 2005/2006.
Old tester meant
I have long been an advocate of over seventy year old drivers having to prove that they are fit to drive on public roads rather than the present self-certification process that currently prevails. It is a fact, unfortunately, that no driving licence holder will ever admit to being unfit to drive a motor vehicle, other than for obvious health reasons. They need to be shown that this is the case by an independent body, and I speak from experience. I am about to reach the dreaded four score years and have recently self-certified and received my third three year licence. I have been for the last 64 years, and still am, driving and motor car and motorcycle and believed that I was a safe and competent driver, however for my own peace of mind I enrolled in the I.A.M. Drive Check 55 driving assessment session and the "Bike Safe" motor cycle driver's assessment day run by the Metropolitan police. Both these courses are, what the name suggests, a driver's assessment. They are not an examination and there is no pass or fail. There is, however, a very objective assessment, carried out by professional drivers, on the applicant's ability to drive on the public roads. They cover all areas of driving and grades of roads, from motorways to country lanes. At the end of the session there is a debrief during which time an honest, and more importantly, impartial assessment is given. For the record I was passed fit to drive on both these courses. I believe that certain insurance companies will take a satisfactory assessment into consideration on renewal. The driver then has to make his/her own decision as to whether to renew the licence. Hopefully, honesty will then prevail. These course might also be a suitable birthday present from concerned relatives. These sessions are not expensive and well worth the money if only to give the applicant the peace of mind when renewing the driving license  which is, after l, a licence to drive and not a licence to kill. 
JD, Orpington
Yes, I'm all in favour of these if people think they need them. However, I currently have a book with my publisher entitled 'Driving with Buddha' that debunks all the dogma and rules and simply replaces it all with common sense. Some people need rules and regulation. I prefer awareness, courtesy and self-defensive driving. And it should be remembered that without the privilege of being able to drive many older people will simply vegetate and die. On a subsidiary note, encouraging all ageing drivers of automatic cars to left foot brake at low speeds and while manoeuvring would at a stroke at least halve the number of automatic 'accidents' involving elderly drivers.
Battery men
Around the time Toyota introduced the Auris 2 it also introduced a Hybrid check. I had owned two Prius without this procedure, then when I changed to the Auris Excel my service requirements began to include this Hybrid check, free when you had the vehicle serviced at Toyota, but you can have it done at anytime for £40 pounds. I feel they have probably always done it, but saw a method of being able to charge for it. Relating to my previous email about independent servicing, have I got the point about the servicing issue correct? Manufacturers parts, etc.? Many thanks.
MW, via email
I think that because of the potential for danger Toyota schedules a regular check on the hybrid systems in its HSD cars. Every manufacturer of hybrids will have to do the same thing, but Toyota is usually the most pre-emptive. My 91-year old dad has to travel 30 miles to get his Auris HSD serviced, always by Toyota. I can't understand the mindset of anyone who would have one serviced outside Toyota by people who didn't know what they were doing.
Click back to Honest John's Motoring Agony Column 25-6-2016 Part 1
Comments
Author

Honest John
Latest