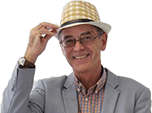 Honest John's Motoring Agony Column 25-06-2016 Part 1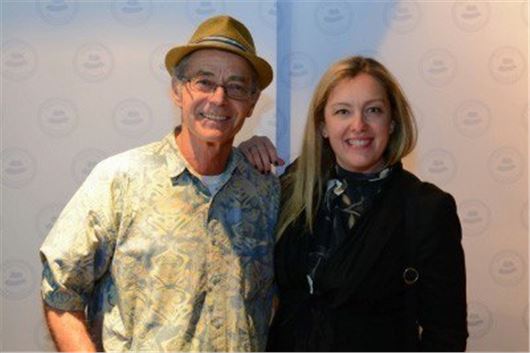 Published 24 June 2016
This week's motoring missives relate to rubber wear, suspenders, misdemeanours, jerks, bumps, free rides and much more that conventional media finds unprintable.
As usual, emails to Honest John should be addressed to: letters@honestjohn.co.uk  Please try to keep them as short as possible.
Winter warner
I thought you might be interested in some feedback from the tyre guy at BMW Hampshire to my question: "why does BMW not specify an All Weather tyre for the X3." Apparently there has been transmission and gearbox damage with X-Drive systems when non-BMW approved tyres are fitted. The tyre sidewall is critical and that is why only Pirelli P7s and Dunlop Sports are recommended, which is very restrictive. As the rims accept 102 runflat sidewalls I did not understand the point. They did not say that fitting another make of tyre invalidates the manufacturer warranty but it cautioned me. Apparently, Goodyear All Seasons Vector 2 has been under test for some while, but BMW UK has not given it the green light. Meanwhile, I notice its retail price from My Tyres is now close to runflats and higher than Scorpion Verdes and other all weather brands. We have had two Tiguans on Intermediates with good results and no issues and plan to fit Michelin Cross Climates following your recent review. Why the BMW X-Drive system is so sensitive I don't know but if I have to choose between Summer and Winter tyres for my X3 I am inclined to Winter as it is not hot in the UK for long and rather wet.
AC, via email
When we originally tested the F25 X3 (which involved driving through the foothills of the Austrian Alps on snow in a blizzard) it was on Pirelli SottoZero high performance non-runflat winter tyres. When the snow cleared in Germany we had it up to 130mph on the same tyres.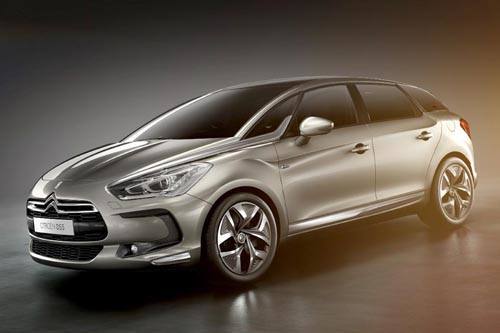 Suspension of disbelief
I purchased from new a Citroen DS5 Sport in November 2013. After a few months I noticed the rear tyres were wearing more than the fronts. I replaced all four tyres at 15,000 miles in March 2015. The original tyres were Michelin Pilot Sport 3. I replaced with Goodyear Eagle F1 Asymmetric 2. These have worn much better on the front. I now have 29,000 miles completed. However the two rear tyres are showing excessive wear on the outer edges. The wear is more or less equal on both tyres. The outer markers are at 1.6 and the inner at 3mm. I had a four-wheel alignment check done a few days ago. The geometry test showed the rear wheels "way out". I understand the DS5 has a solid axle and wonder how this misalignment can be corrected? I am in the process of having this checked by my local Citroen dealership. They are arranging an independent geometry check. I wish to be prepared in advance and have my facts to hand. Could this be wear and tear or a manufacturing/component fault? The car is still within the 3-year warranty period. I would consider myself to be a careful driver and take it really easy going over speed bumps etc.  There is no excessive weight in the boot just a small spare wheel. I do tow a caravan but have only done 300 miles since the Good Year tyres were fitted. Your advice/comments/observations would be much appreciated.
CD, Bangor, Co Down
Rather surprisingly, a Citroen DS5 is actually a Citroen C4 underneath and has relatively crude twist beam rear suspension, not fully independent and a far cry from the original DS of 1955. If you have suffered excess tyre wear and the alignment was found to be way out from factory settings, and if you have not hit anything, then this is the responsibility of the dealer who sold you the car and if the tyres have not been doing 20,000 miles you can bill him for the excess wear. Cars like this are not properly aligned at the end of the production line and the ridiculous practice of fitting huge wheels with ultra low profile tyres to unsuitable chassis merely exaggerates the fault. If necessary, they have to completely disassemble the rear suspension and fit it anew to get the alignment correct. Happily Citroen is now working on a new suspension system for its DS brand.
NIPPING to the shops
I have received notification of intended prosecution for exceeding the 30mph speed limit with a recorded speed of 37mph. This was an official locally manned portable camera and the allegation is supported by video/dvd or photographic evidence. The notice was issued to my wife who is the registered owner. She does not drive as she suffers from advanced Parkinson's disease and I am the only insured driver. She is unable to understand or complete the form, which I have to do on her behalf. I do not dispute the offence and drive along this road almost every day. I agree that many drivers speed excessively and several animals have been run over. I always keep within the speed limit as I realise the dangers, but on this occasion almost adjacent to the camera my wife's seat belt came undone causing her to lean against me, making it difficult to control the car. I could not stop at that point and the last thing on my mind was to look at the speedometer. I must have increased the speed inadvertently. Should I claim mitigating circumstances and try to get the offence cancelled or should I ask for a driver awareness course in lieu of a fine, etc? I have a clean licence for around 40 years and have been involved in road safety as far back as the 1960's when I was an active member of the IAM road safety committee. As a 24/7 carer for my wife I need to drive her around so I wish to protect my licence at all costs.
MS, via email
At worst you will get 3 points. If you challenge it and go to court with your mitigating circumstances you might get it set aside or might get 6 points. If you don't challenge it, you might get a speed awareness course. Nothing is guaranteed, but admitting it and hoping for a speed awareness course is probably your best bet.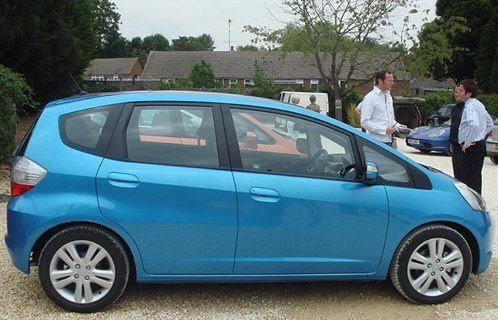 Surgery not required
I recently bought a 24k mile 2012 Honda Jazz CVT-7 for my mother. I need your usual impartial helpful advice on the accelerator, which seems to take a lot of travel before the car responds; better in sports mode so probable adaption of her driving style required? Also the car seems to do a little surge forward just as you are coming to a stop, which is a bit disconcerting when trying to brake smoothly in traffic, though gear changes are smooth. Honda Ruislip have checked accelerator and stopping surge and say it's normal. Is that surge just before stopping how a CVT-7 works or does it possibly require some sort of fix?
AF, via email
Yes its a matter of getting used to a CVT. It would also help to learn to left foot brake at low speeds because then she will have much better control over the car and be able to stop a lot faster.
Scratching a living
I am writing on behalf of my mother, who is an elderly widow, living alone, and is very hard-of-hearing and not at all computer literate. One Saturday in July she returned from her weekly visit to the hairdresser and garaged her car as normal. Some while later, she was surprised by a visit from a policeman, who said that an accident had been reported and requested to inspect her car. This he duly did and found that her FIAT was completely undamaged. In October, my mother received a letter from her insurance company, containing a witness statement purporting to have seen a collision. The witness, a taxi driver, was in the middle of a major road waiting to turn right into a minor road. There was a vehicle waiting to exit the minor road and a number of vehicles parked half on the pavement and half on the road on the nearside of the minor road. The witness states that as my mother turned left into the minor road, she hit the first parked car, pushing it backward into the second parked car, then continued without stopping. Bearing in mind that all this was viewed from the rear of my mother's car, with half the road occupied by the exiting car, it is difficult to imagine how the events could possibly have been seen from the claimed vantage-point. However, I can now only suppose that the insurance companies have not come to any agreement as my mother has recently received a "Final Notice" threatening legal proceedings. Although, in fact, the letter has not been correctly addressed (as the name on it is not exactly my mother's), it has been forwarded to her insurance company as requested. I would be grateful for your opinion on these events. Is it possible that the insurance company wants to start legal proceedings, knowing that witnesses will have to give evidence on oath, with attendant consequences? My mother has not received the police report on her car, but presumably her insurance company will have received it? Thanks for any help you can give.
JJ, via email
The fact that a crime number was issued, a police officer inspected the car and that police officer found no evidence indicates to me that the insurers are operating improperly. But I suggested you contact tim.kelly@motorclaimguru.co.uk for the best advice. Tim replied: "This is happening more often, and fraudsters target those they see as being more vulnerable. Contact your mother's insurer and advise them that your mother has in no way hit any other vehicle as far as she is aware. There is also no evidence of any damage to her vehicle. Ask that they provide all copies of correspondence from the third party, with their allegations. Advise your insurer that you wish for them to defend any vexatious claims being made (which you believe they are) and that you wish for them to defend against any claim being made on the premise that this claims is "fundamentally dishonest". Ask the police what investigation they are carrying out, as it is illegal not to report an incident. If they are not pursuing against your mother, it would suggest they also do not believe something has happened. This is fantastic evidence to provide your insurer. Also ask them for the Third party details of the people claiming, they are legally bound to provide the insurer details. Then contact the insurer concerned, and advise them that a fraudulent claim is being made against you. Make sure you communicate via email in order to record everything."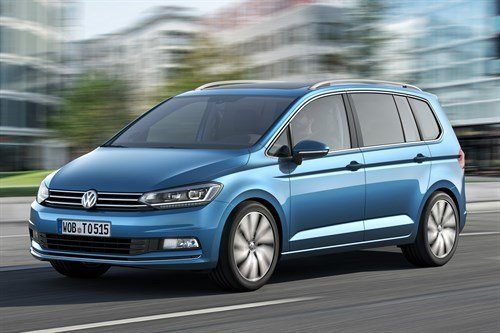 Subsidised transport
I contacted you recently about choosing a new Motability car. Your comments and suggestions were very helpful and were a good guide us to us to choose some cars to view at the Motability Show recently in Manchester. However, would you be kind enough to help us once again with your comments about the Volkswagen Touran, which we came across at the exhibition. It wasn't really on our radar as it is a seven-seater, but since we came home we have had a test drive in the 1.6 DSG and were very impressed with the ride and the set-up on the dashboard: much less fiddly that the new C4 Picasso. In a previous reply you wrote this engine was not recommended in the VW Golf. We don't really need 7-seats in a new car but for some reason there is not a 5-seat option in this model even though there is in the larger Tiguan.
PV, via email
I presume this is a 1.6TDI diesel DSG. The EA288 1.6TDI is a much better motor than the EA189 1.6TDI that was cheap and nasty. VAG is gradually improving its DSGs. If this latest Touran has a 7-speed wet clutch DSG then it has the new transmission. If it has the 7-speed dry clutch DSG then it has the old one that caused all the trouble. You could get out of DSGs altogether with a Ford Tourneo Connect 1.6 EcoBoost 6-speed torque converter auto or a Ford C-Max with the same drivetrain.
True values
May I please have the private sale values for our two cars, both with full service history and in good condition. SAAB Cabriolet Vector 2.0 August 2004 (100,000 miles) and a VW Golf United TDI 90 Sports manual July 2008 (62,000 miles).
 
NT, via email
You can do this yourself here: /used-prices/ It gives you a full picture, together with advertisements for the same cars so you are better able to pitch your prices. Better on the low side because they then appear on earlier pages in AutoTrader. Remember, no test-drives unless the drivers can prove they are insured. And take the money in cash, in a bank, where you can immediately credit to your account and it cannot be revoked or stolen from you.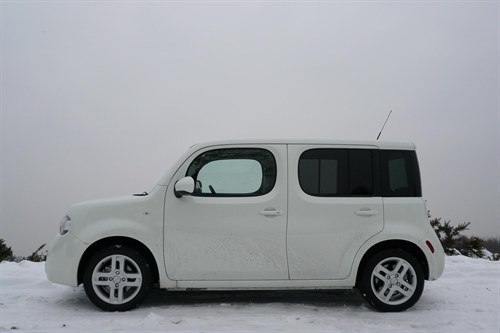 Condenser milk
Your latest email mentioned car air-con problems and I thought that I'd pass on my experience. I have a 2010 Nissan Cube Kaizen, bought 11/09/2013 second-hand at under 9,000 miles, but its air con ceased to work in June 2015, so I took it to a local general garage for re-gassing. I was told that the condenser needed replacement. They got a quote from the nearby Nissan dealer for a replacement condenser (£706.62 inc. VAT), plus a seal (£2.72 inc. VAT), plus their labour to exchange it and re-gas (£181.50 inc. VAT). Estimated Total was £890.84. I decided to look at eBay, etc. but, upon mentioning this a few days later at my Probus Club Lunch, one of my table-mates said that he had been very well pleased with a similar job on his car by another air-con specialist equally close to our house: A/C Engineering, Unit 7, 12, Chertsey Bridge Road, Chertsey, KT16 8LF. I went there and they obtained what I assume was a non OEM condenser, exchanged it, and re-gassed for a total of £344. Less than 40% of the WBG estimate, who, admittedly, did mention to me that non-'official' replacements may be available for less than the Nissan component.
WR, Shepperton
Yes, that's typical. £300 - £350 is a pretty much standard price for a condenser matrix. You might like to check its location and possibly fit a stoneguard to help prevent this from happing again. The massive scandal now brewing is the replacement of R-124a refrigerant (in your car) with R-1234yf in later new models (not Mercedes) from around 2012. This costs five times as much, is inflammable, seems to leak faster and is creating some big bills.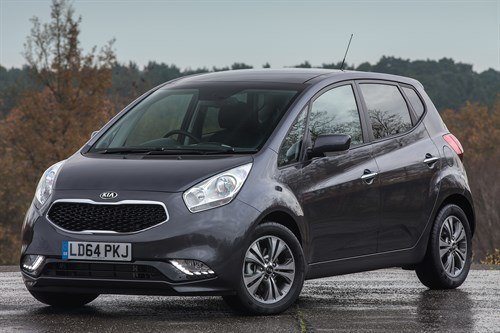 Vengance is mine
In March I took the plunge and bought a Kia Venga auto (though Drivethedeal) and after almost 2,000 miles I thought you might be interested in how things are and how I'm getting out with the new 6-speed twin clutch auto (my last car had a 4 speed torque convertor box). The car is surprising roomy with adequate storage and I find it very comfortable (especially noticeable on long runs) and responsive. It's also amazingly quiet, even on motorways. Kia has obviously looked carefully at sound deadening. The 6-speed auto box, to date, has given me no problems and generally I've not found it lacking in any way. The gearchanges are smooth, although there have been a few times when I've felt it wasn't too sure which was the best gear to select for a current driving situation. The brakes are good and the car cruises comfortable at the legal speed limit. Round town I'm getting about 38 mpg while on long drives I'm averaging in the 45-46 mpg range – obviously nowhere near the "official" figures but I'm quite happy with the current mpg. The 7 year warranty is obviously nice to have. What is surprising is that I get 7 free annual map upgrades for the SatNav. I thought the built in SatNav might be a bit of a gimmick, but the system installed in the car is perhaps one of the best SatNavs I've ever used. The traffic warnings are accurate and the recalculation speeds are almost instantaneous. Criticisms? No engine temperature gauge, which I find frustrating, simply because I like to know what's going on. And the light in the boot doesn't have its own off/on switch so you're reliant on hoping that the contact switch when you close the boot always works. We had a friend visit us recently who has a Honda Jazz. He was a bit shocked when comparing OTR prices to see how well the Venga is specified (I blew my pension and went for the 4 model) when compared with his top of the range Jazz. When hunting round he'd never considered the Venga – simply because he'd never seen any favourable reports on the car. But now he's seen one and been out in mine…well, I think he feels he may well have made a mistake not considering the Venga.
GD, via email
Many thanks. I've noted the satnav upgrades in the car by car entry, but you can review your own car here: /owner-reviews/ This has become a very popular feature of the website and is, of course, invaluable to anyone else seeking a KIA Venga. 
Making it snappy
I have a 2012/62 Skoda Superb diesel that will be four years old in September. When I purchased the car I seem to remember that I was told the cambelt should be changed at 4 years or 140,000 miles, whichever comes first. My wife has a 2006/56 diesel SEAT Altea and we were told when we purchased the car that it also had 4-year belt changes, but SEAT has since changed it to 5-year intervals. My Superb is currently on 100,000 miles and I cover about 40,000 a year, mainly motorway miles. Do you think 5 years is a little premature? I was wondering whether I should wait until I get to 140,000 miles before changing the belt by which time the car will only be four and a half years old anyway.
RC, via email
Change the belt and waterpump as soon as you can. I say 4 years or 60k miles whichever comes first. Waterpump important because if it seizes it throws the belt off. Costs about £500 + VAT. No idea where 140k miles came from but unless they guarantee it, that could cost you £5k for a new engine.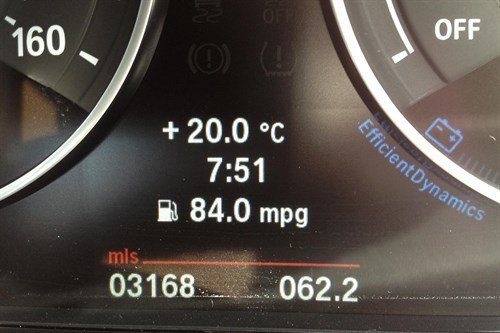 Lies, all lies and statistics
The emissions-testing fiasco with Volkswagen and others has got me wondering: how trustworthy is the data provided by a vehicle trip computer? Do you happen to know how they go about calculating MPG, and whether it's safe to assume that the figures are reasonably accurate?
CT, via email
The first thing is that car speedos and odos are not accurate. They overestimate by an average of 5%. It can be 2% (very rarely) and can legally be up to 10%. They are not allowed to under-estimate. The 'economy' metering is taken electronically from the car's systems and is itself subject to between a 2% and 10% over-estimate. You can check this yourself by brimming the tank, writing your odo reading on the fuel receipt, then doing the same the next time and calculating mpg from that. A litre is 0.22 gallons. To be 100% accurate, you than have to allow for the speedo/odo error, but very few people bother with that.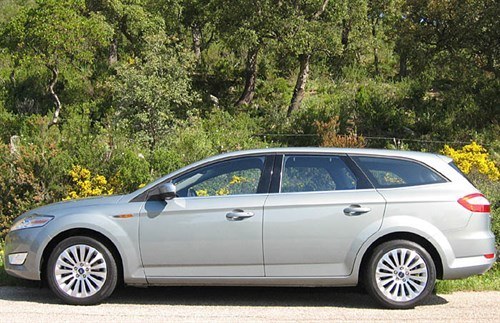 More a Fordable
Here is an interesting comparison for you: A little over 4 years ago two friends of mine bought used cars: the first a 2009 Mondeo 2.0TDCI Zetec Estate with 125k miles; the second a 2008 BMW 118d M sport with 45k miles. Both cars manual with full franchised dealer histories. Both have now done circa an additional 100k miles; the Mondeo now at 220k miles with no major failures (original DMF, DPF, etc.). The BMW now 150k miles, but has required a new water pump, timing chain (done on recall), DMF and clutch. Both cars have been used for long motorway journeys. The Mondeo has been more reliable than the BMW, less costly to run, more comfortable and more practical. The real kicker, though, was the price difference: £4,200 for the Mondeo and £14,000 for the BMW.
AH, via email
Very useful email. After some years of loyalty to VW (not repaid very well) and having been convinced the cars were so good they were worth constantly repairing I bought an ex-rental Mondeo 2.0LX at auction as my regular ride. 8 months old. 8,000 miles. £8,000. Lasted 9 years in the family with no issues at all until my ex parked it somewhere and some twerp crashed into it and wrote it off.
Curing a limp 
My daughter has a Skoda 5-door estate, I think it is a Fabia, which is a nice little car, 80,000 miles, regularly serviced, new cambelt but now she has contacted me and says a local garage has said the EGR valve has gone and they are quoting £300 for a replacement valve, plus £300 to fit it and VAT. We have looked up and found out that an EGR is round about £100. Am I being ripped off by these people? The car appears to be running in limp mode.
CS, via email
This is all a bit vague but I'm assuming it is a 1.6TDI with the EA189 engine that will be subject to emissions recall this year. It is typical for this engine to require a new EGR valve after anything from 3 - 6 years. £600 is an average cost to replace it. But if the public would wake up and realise that failure of their EGR valves is part and parcel of the VAG 1.6TDI emissions cheating scandal they could get together and force VW to pay for them. No one apart from me has taken this up because no one seems to want to affect VAG's bottom line more than it already had been by the emissions cheating in the USA, in Europe and in the rest of the World.
Click to Honest John's Motoring Agony Column 25-6-2016 Part 2
Comments
Author

Honest John
Latest