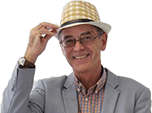 Honest John's Motoring Agony Column 18-6-2016 Part 1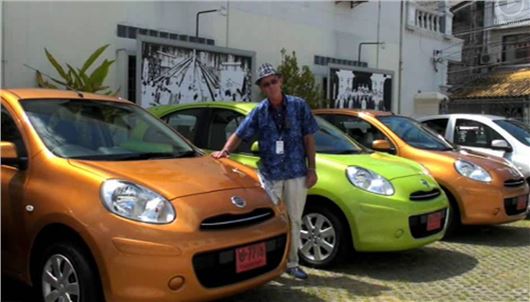 Published 17 June 2016
This week's carnage concerns irrational indication, leak prospects, braking bad, air cons, peeping toms, satnav screams and a multitude more of motoring mishaps.
As usual, emails to Honest John should be addressed to: letters@honestjohn.co.uk  Please try to keep them as short as possible.
Round about way of putting it
I am concerned at the increasing prevalence of drivers signalling left at a roundabout when their intention is to go straight on, i.e. not turn right.  Have you noticed this or had any correspondence about it? Today, waiting for a space to enter a roundabout, a double-decker bus approaching from my right, signalled left. If I had accelerated to enter the roundabout there would have been an undoubted collision as the bus continued straight on. I would appreciate your views?
RS, Abingdon, Oxon
You mean they signal left one exit before they have reached the exit they intend to take? Yes, drivers need to be careful about that. I think, if in the left lane and taking exit 2 or exit 3 you should signal right until you have passed the last exit you are not going to take and only then signal left. The point about signalling is to tell other drivers what you intend to do. It is not to mislead them or conform to misunderstood dogma.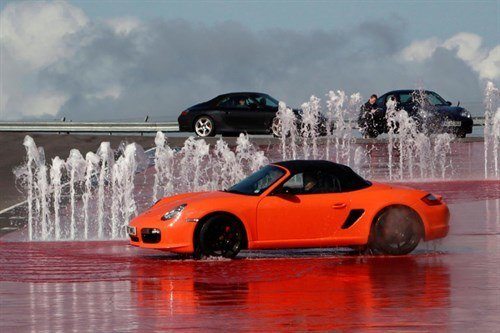 Flaw to sealing 
I bought a 2006 Porsche Boxster from a small, independent specialist owned by one man. The car is amazing and has a lot of extras on it. He gave me 3 months warranty. The car is still within the warranty and has developed a oil leak (a couple of spots on my garage floor). When I rang him he said nothing to worry about they sometimes leak around a seal. I have about 2 weeks left of the warranty. Is this going to get worse and should he be putting it right?
IW, York
Yes, it's going to get worse. Take it to a Porsche specialist. He'll tell you the truth. Then the dealer's options are either to take the car back and refund your money or fix it. Law here: /faq/consumer-rights/
No stopping them
My 2010 Mazda 3 TS2 1.6D ABS warning light has come on after 41,000 miles. The Mazda dealer charged £170 to diagnose that the ABS pump had failed and the cost of replacing it would be a further £1,300. I gather this is a common fault with Mazdas which has been known for many years and which they have done nothing about.
PM, Hemel Hempstead
It's almost certainly a failed brake pressure sensor. You can get the module rebuilt by http://www.ecutesting.com for about £400.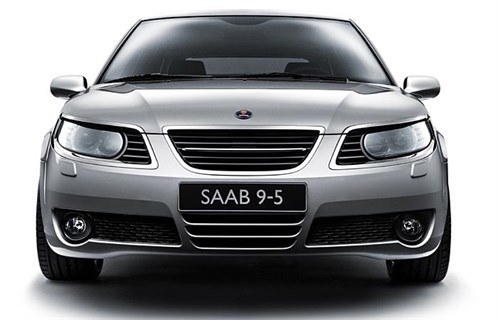 Cool running, man
I have a 2006 SAAB 9-5 auto with 31,000 miles. Some months ago the cool air system of my air conditioning failed to work, which, with warmer weather, is very uncomfortable. My local garage found the cause to be a chafed pipe allowing gas to escape. They have estimated the cost to replace at £300 - £350 with a warning that, when re-gassed, other leaks could occur with extra costs. I am a partially disabled nonagenarian and only drive short distances but my daughter frequently uses the car for longer journeys. The car is ten years old and probably worth little, but it is low mileage and in good condition. I am wondering if it is worth the risk of costly repairs, drive with windows open, or look for a smaller auto with easy access. Any suggestions?
LH, Wokingham
You have an honest garage. If you don't get the a/c fixed then the engine driven pump might fail (might not because it is probably clutched). I'd get it to an a/c specialist. I have heard of SAAB owners being stiffed £800 for a/c condenser radiators when they are actually a fairly universal part available for less than £300. See: /faq/air-conditioning/
Horns of a dilemma
I have just experienced the failure of both horns on my BMW. The car was purchased at a BMW dealer in June 2014. When I went to the dealer to purchase two new horns I complained to the service management that I was not happy. It is my opinion that the horns were of a poorer quality than I would expect from BMW. I have not had a horn failure on any car in nearly 50 years of driving and none of my friends/family members can remember having horn failures. The dealer said that I should have had him use diagnostics on the car at a cost of £75. I said that as there was power getting to the horn when the steering wheel horn was actuated (light bulb used to confirm power) so it would be ridiculous to pay money for tests as no amount of diagnostics will tell you that no sound was coming out of the horn when power was actually reaching the horns. When new horns were fitted they worked fine.  The Service Manager refused to do anything about my claim that the horns did not meet standards expected. I believe that I have a legitimate claim under Consumer Protection laws.
RS, via email
You state that you bought the car in June 2014. BMW's response included the words, "there's no warranty on your car."  From this I infer that it was purchased used, otherwise a car new in June 2014 would still be under the BMW warranty. I agree, it is ridiculous to insist on 'diagnostics' when the fault is obvious. I presume you are hoping to claim on the basis of Sale of Goods that generally regards the life of a large consumer durable such as a car as 6 years. You will find your rights concerning this here: /faq/consumer-rights/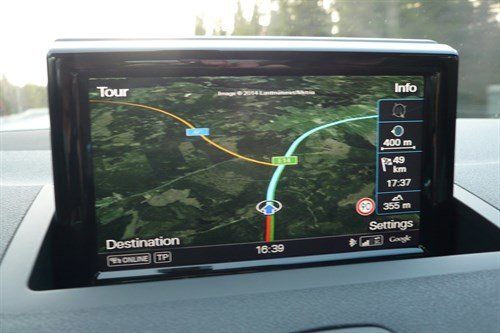 Multi Media Interfarce
The multi media system on my 2011/61 Audi A1 TFSI 185 S-line has failed. Audi has quoted £3,500+ to replace it. There is apparently no goodwill gesture from Audi as the car is 1 year out of warranty; however the Audi dealer has offered a £1,500 contribution if I trade-in against a newer Audi. What is the best thing to do: trade the car in for a newer one? Pay the extortionate amount for the replacement MMI and hope nothing else goes wrong? Or try and sell the car as is, accepting that the selling price will be way below what it's worth, and go for a different make altogether? It's otherwise a fantastic car, but I am aware that this model is prone to other problems too, so am wondering if now is the time to let it go. But how? I would be grateful for your advice. 
CL, via email
The best is the A1 1.4TFSI 150 COD. Belt cam 1.4 so no chain problems. Turbo only, no supercharger. Smooth but gutsy and good to drive. Better on 16-inch wheels than on 17-inch or 18-inch.
The penalties of Lidlship
I've just received a fine from Athena ANPR stating that I over-stayed by 11 minutes, even though I was shopping in Lidl at the time. I would like to ask you for any advice/information about this horrible situation as I don't know what to do. Thanks very much in advance for your time and help. 
TS, West Bromwich 
Unfortunately after a Supreme Court ruling last November it's pay up, then think about whether the Lidl discounts are worth the penalty. /faq/private-parking-penalties/ Had a lot of complaints about Lidl.  I walk to Waitrose instead.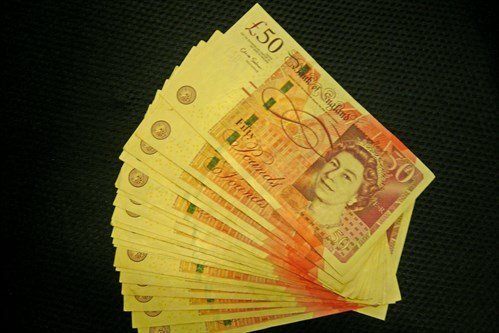 Admirable Nelsons
I notice a contributor refers to the process of selling a car whilst trying to ensure secure payment. I agree that this is a sensitive area with potential for problems no matter which option of payment one goes down. I opted for electronic transaction to be completed at my bank, and the bank staff was able to hand me a paper receipt confirming that the purchaser's payment was in my account. It is true that I felt comfortable (gut wise) with the purchaser, who was an older, refined person. Is there a downside to the option that I used?

JL, via email
Chris Knapman seems to have taken my standard advice and repeated it. That is to take payment in 'Readies' (cash) in a bank from which you can then easily credit it to your own account. Unlike a cheque or bank transfer, any credit from cash is irrevocable. The downside to the method you used is that the transfer could be revoked, even after your account had been credited (even though highly unlikely in your case).
Identity theft
I've just received a speeding notice, from Dorset Police. I live in Wales and, through various receipts can prove I and vehicle were in Cardiff at the time of the alleged offence. I have written to the police advising them, asking for photographic evidence, and suggesting that they may have made an error. I've yet to hear back, so it may be just a misreading of their automated system. I am not unduly worried about that aspect. However, what concerns me is that my vehicle may have been cloned, and if so, who do I need to advise? I have a personal plate so do not relish the idea of a new reg plate.
RB, Llantwit Major
If you suspect your car has been cloned, put your cherished reg on retention and get a set of age-related plates. Then the only car with the cloned plates will be the cloner and he can be trapped more easily. Once he has been, swap back to your cherished reg. Unfortunately this will cost you £140, plus makingnup the age related plates and some messing around withyour insurer.
Power straggle
I have a problem with my 2010/60 Vauxhall Astra Elite CDTI 157 auto. On two occasions over the past three months it has suddenly lost power and felt as if I had lost control of steering: On the last occasion it was when I was coming off the motorway doing about 50 miles an hour and abruptly the speed reduced to about 20 miles an hour and I felt I had lost steering control and the stability control light came on. After the first time it happened I managed to get home at a snail's pace and the following morning the car started fine with no further problem. I took it to my local garage that could find nothing wrong and told me to take it to a Vauxhall dealer if it happened again. The second time it happened I stopped the car and turned the ignition off. Then, after five minutes, the car started with no problem and I continued my journey, albeit with trepidation. The next day I took it to my local Vauxhall dealer who kept it for a day doing tests and found nothing wrong. He said it could be one of several things and it wasn't worth changing one part only to find out it was another. He did not charge me. Obviously I have lost confidence in my hitherto very reliable car. The things mentioned by Vauxhall were 1) steering angle sensor, 2) central processing unit, 3) exhaust gas recirculation sensor, 4) crankshaft sensor. My brother-in-law told me to turn off the stability traction control and hold it for 7 seconds each time I drive the car and if I don't have anymore incidents that's obviously the problem. I have been doing this on long journeys for the past couple of weeks but am still not happy driving the car in case this happens again as it could be dangerous, especially losing power when on the motorway.  I was disappointed that Vauxhall could not be more helpful.  Any ideas as what it may be?
WS, via email
At least the crankshaft position sensor is fairly easy and cheap to replace. I'd start with that. You might also have a problem with the active regeneration of the diesel particulate filter, especially if you repeatedly make short runs from cold starts and if you ever switch off the engine while active regeneration is taking place. Check the sump level. If it has risen, then this is the problem.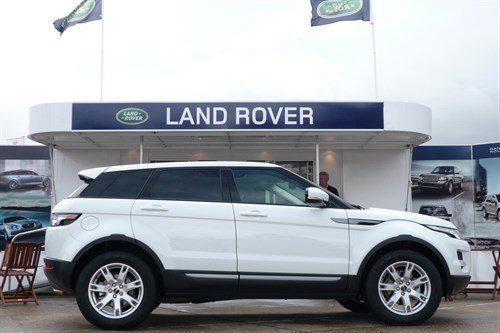 7-year switch
I have driven a Freelander 2 for 7 years (it does what I need). I have an SD HSE and am considering buying one of the last Metropolis Models. Two questions: an Evoque is attracting my intention. Aside from styling is there a significant upgrade "engineering wise" between an SD Evoque & run-out Freelander? Or maybe it is better to hold-off for a bit longer and get a refreshed Evoque with the Ingenium engine? And, I love both models in Green. There are few about and they seem to be cheaper. Do you think I would struggle to sell it on in a couple of years?
 
ML, via email
Evoque diesels now have Ingenium engines. Last year they didn't. Less spacious than a Freelander II. But more cherished so they hold their value better. The big change to chassis came with the Discovery Sport. The Evoque uses Freelander II bits underneath. Green is not the most saleable colour and that's why they are cheaper.
Blind data
Last Saturday I read about the costs of updating in-built manufacturer satnav. I could hardly believe my ears on Wednesday when I was charged £230 for the 2016 version for my Lexus IS. I could have bought two new TomToms for that and when I next change my car I'll have to limit both my manufacturer and model choice with that in mind, as I don't think any Lexus model comes without satnav.
CS, Cellardyke
There are significant moves now afoot to equip cars with cheaply updatable satnav. That's what 'connected' cars with their own SIM cards are all about. Once cars are as connected and updatable as an iPhone, we'll be there, but very few 2-year old cars are.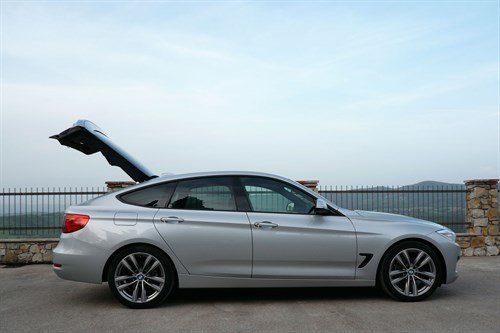 Open all hours
I own a September 2014 BMW320D GT. Since new, the car has had several electronic problems, one of which will not go away. On a number of occasions when the car has been parked and locked in VERY heavy rain I have come back to it to find one of the windows fully open. The door and seat electrics have obviously been soaked and the car has been open to any opportunist thief. The car has been back to the BMW dealer on numerous occasions, and is indeed with them at the moment. They are unable to find a fault and I am due to collect the car tomorrow. They have even suggested that I may have parked the car in heavy rain with one of the windows open. I wonder if you have heard of this problem, and are you able to offer any advice? I feel very frustrated with the situation.

DH, via email
Happens a lot on VAG cars because the locking ECU is inside the driver's door. Not heard of it before on BMWs, so can only guess it's the same reason. Moisture ingress to the locking ECU inside the driver's door. Once this has happened once, moisture may have damaged the switches in the driver's door.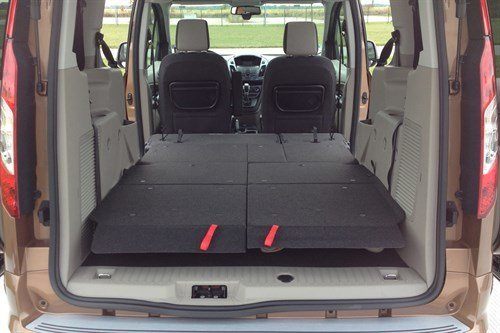 WAVs and girlfriends
Could you please let me have your considered opinion of the Ford
Grand Tourneo Auto 1.5 Diesel engine and its performance. Also which is the most suitable buy between that and the VW Maxi Caddy diesel auto 150hp. I need to carry a very large and heavy wheelchair plus passengers. I would very much appreciate your views.
DH, via email
Grand Tourneo test and video here: /road-tests/ford/ford-tourneo-connect-2014-road-test// The auto we drove was the 1.6 petrol EcoBoost and that had a 6-speed torque converter auto. I think the diesel has a 6-speed wet clutch PowerShift. Test of previous model Caddy Maxi here: /road-tests/volkswagen/vw-caddy-maxi-life-7-seater-2008-road-test// The auto of that will be either the old 6-speed wet clutch DSG or the new 7-speed wet clutch DSG. The Caddy is bigger, but the centre seats don't fold in the manner of the Tourneo Grand Connect. On the other hand, while the rearmost seats of the Tourneo fold flat, they create a high load deck so you may need to remove them. I have actually ridden in the rearmost seats of a heavily laden Caddy Maxi Life and it was surprisingly comfortable. There is a new kind of folding ramp for this type of vehicle that does not require an expensive drop-down floor:  Mobility Networks launched its new 'Flexi' range of accessible vehicle solutions at The Mobility Roadshow on 28th-30th May. The new FlexisRamp is an aluminium vehicle ramp allowing access to the rear of suitable vehicles without an expensive floor conversion. The FlexiWinch is a reliable and safe solution providing powered winching of a wheelchair and occupant into a vehicle with a rear access ramp.
Climate change
At 23,000 my two-year old 5-Series miles has suffered failure of the climate control system. The local BMW garage has looked at the problem and declared the condenser has failed. However, the parts are on a 'world-wide' back up order and will not be delivered to Germany until next month, so probably mid-June as far as the UK is concerned. Does that mean that now the factory has stopped building said vehicles, their parts department chief is not worth his salary, or there have been so many failures of said part, that the spares have been exhausted. Your thoughts and observations would be appreciated, but not a very good advertisement I feel.
IH, Epsom
There have been a significant number of failures of the part, now acknowledged. The seam soldering fails. Difficult for the supplier to suddenly manufacture the numbers of replacements required.
Click to Honest John's Motoring Agony Column 18-6-2016 Part 2
Comments
Author

Honest John
Latest