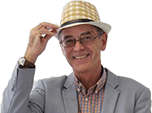 Honest John's Motoring Agony Column 11-6-2016 Part 2
Published 10 June 2016
Click back to Honest John's Motoring Agony Column 11-6-2016 Part 1 
Six sweeter
What's this? Perhaps some sort of FIAT 126 hybrid?
DW, via email
It's a FIAT 600 Multipla. Standard production model 1956 to 1960. Three rows of seats. Now rare and a good one is worth £15,000. The reason there are so few is that most were used as taxis, were driven mega miles and were completely worn out 50 years ago, then scrapped when no one ever thought they might become 'classics'. (That's actually the reason why most ordinary cars become 'classics'.)
Wheely bad idea
We have a 2015 VW Golf Match with standard 16-inch 'Dover' alloys. We're considering changing to 17-inch 'Singapore' alloys. We realise this has impact, but would you say there are strong negatives?
TJ, Romsey
Why would you want to do that and suffer poorer ride quality, greater vulnerability to potholes and kerbs, higher tyre noise levels, shorter tyre life and greater tyre replacement cost? Definitely not a good idea. (You also have to disclose the change to your insurer.)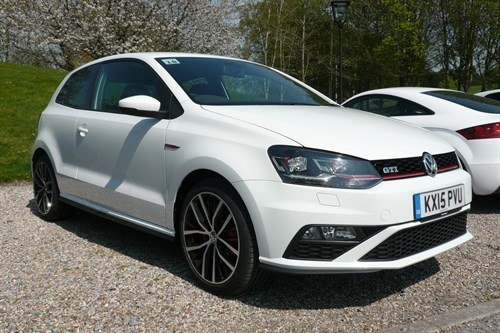 Ire purchase
On 19 April I test-drove a VW Polo Blue GT at a VW dealership. I discussed the various models with the salesman and decided that I would in fact prefer to buy a Polo GTI. When we arrived back at the showrooms, he managed to source one, which had just arrived in the UK, and printed out the car's full specification and price for me. I also decided to take up the VW finance offer, details of which the salesman said he would let me have. We then shook hands on the deal, and the sales director of the dealership appeared for a handshake as well. A deposit of £500 was taken from my bank account, and I happily returned home. The following day the salesman rang to say that unfortunately the car for which he had given me details was no longer available but that he could order a similar one from the VW factory, which would be delivered at the end of June/beginning of July. I replied that this would be acceptable. Since then I have heard nothing further, despite emailing the salesman and making two phone calls to him. At last I managed to speak to him in May when he said he'd post to me the specification and price of the car together with details of the finance package, and that I'd have it within two days. To date I've not received any paperwork at all. I should be most grateful if you would let me know whether a contract actually exists between the dealership and me, in view of the above, and whether I can now ask for the £500 deposit to be refunded to me.
PP, Burton upon Trent
You can definitely demand return of the £500 deposit and it was, in fact, illegal for him to have taken a deposit for a finance deal without correctly explaining all of the terms of the finance deal. He could lose his credit broker licence for that.
Parking padness
I tried to pay a parking fee at a machine: one of these where you key your registration on a pad when you return to the car. My car has a personal registration that it would not recognise. I tried for several minutes, so have now received a parking charge notice of £85 for 55 minutes of which is the first half hour is free. I had to estimate my time. This is ridiculous. Please advise.
JW, via email
I don't understand why if the machine would not accept your reg, the ANPR still managed to trace you. I also don't know of any High Court judgements on this issue, so you would have to let your case go to Small Claims at the County Court and hope to get the sympathy of the judge. The public needs a judgement on this issue because, so far, the Supreme Court judgement only covers an overstay in a free for 2 hours car park. It does not cover the issue of having to key in a registration, often by tiny buttons on an unlit machine, which may be ruled by a judge as deliberately creating the likelihood of error, then penalising for it. See /faq/private-parking-penalties/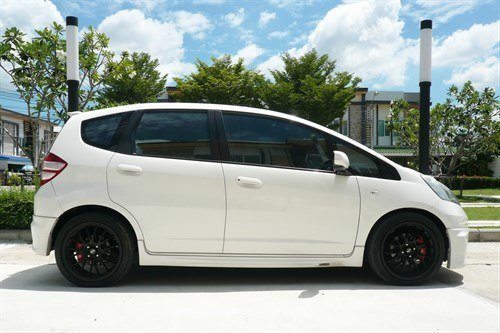 High smileage
I drove someone to Stansted Airport on Friday in my 2010 Honda Jazz 1.4i-VTEC EX, which I have had from new and it has now done 30,000 miles. For the last year or so, I have been using exclusively, Shell V-Power Petrol. I drove from Leicestershire A6-A14-M11 and back. I didn't break any speed limits but I wasn't going slowly either. Not too much traffic. The on board computer, at the end, said I averaged 56 mpg over 182 miles. Is that possible? The outward journey had two people and 28kg luggage and the return journey had just me. The car is livelier on V Power as well. I also have a 17-year-old VW T4 2.5TDI ACV and I use Shell V Power Diesel in that.
RO, via email
I saw 58mpg on the dash in the new Jazz 1.3CVT-7, so yes, I'd say something like 52 - 56 would be possible in a 1.4CVT-7 on V-Power. It isn't in our Jazz 1.5iVTEC 120HP with 5-speed torque-converter auto (above) that goes a lot better but only averaged around 36mpg.
The in-betweener
I own a 2004 VW Touran and have had it since new. I have been advised by my VW service agent that at 147,000 miles it will soon need a new clutch. I have received an estimate of the cost. However, I notice that I will be charged an extra amount for removing the gearbox from the clutch assembly. Surely this should be "part and parcel" of the cost of fitting a new clutch and flywheel? (Blogs do seem to support that when the clutch is replaced a new flywheel is the norm.) I would appreciate your advice.
RM, via email
If this is the first failure, it's had a good life. You can't fit a new clutch without separating engine and gearbox. If it's a diesel then it's normal to fit a dual mass flywheel and new clutch slave cylinder. A VW dealer will charge about £1,500. Mr Clutch about half of that.
Emission impass
I found a website that offers Diesel Particulate Filter bypassing and reprogramming of ECUs (website URL redacted). Blatantly Illegal. Why don't they get prosecuted and shut down?
RO, via email
That's a question for the DVSA.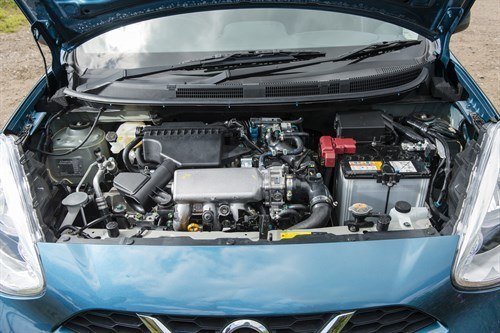 Teknacle problem
Having had several Nissan Micras, I exchanged My 2010 NTech for a new 2013 Tekna. This now has a 3-cylinder engine and has not  lived up to the performance of my previous car, nor has it some of the refinements. As it is time for a change, are the later models the same. If so, should I look at something else now?
LB, via email
You part-exchanged a K12 Micra for a K13. The basic K13s have an 80HP 1.2 3-cylinder engine, but you can also get a 98HP supercharged version called the 1.2DIG-S that has a bit more grunt, is more economical and the manual is zero annual VED.
Feetal position
I was amazed by your response to a letter in which you suggest using left foot braking when driving an automatic. I cannot believe I have been doing this wrong for so many years. One reason to brake with your right foot is that you do not need to change how you carry out this rather important function when driving a manual car. For me the crucial reason to use the right foot is its greater sensitivity.

AK, via email
Right foot braking automatics kills hundreds of people worldwide every year. Most unexplained automatic 'accidents' are from confused drivers pressing the accelerator instead of the brake. As well as this, at low speeds in confined areas, left foot braking always stops a car much faster in much less space and that saves damage; even a life.
Belt and braces
I just had the cambelt replaced on my 2007 petrol Ford Focus at 95,000 miles. The garage insisted that as part of this process the waterpump needed replacement too. Is this correct procedure?
LT, Swansea
Very much so because the waterpump is driven by the timing belt and if it fails it will throw off the timing belt and valves will hit pistons.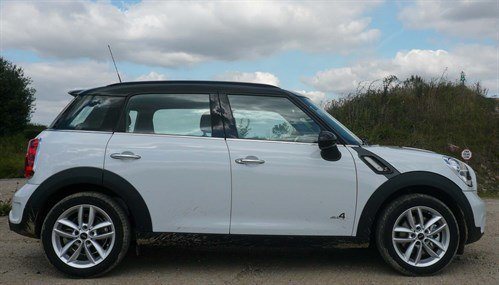 Countrywoman
My wife has been looking at MINI Countryman cars. She only does short to medium journeys, with occasional longer ones, what engine and model would you recommend for this usage and what would be the real MPG? No low profile tyres and second hand.
RB, Tunbridge Wells
She needs a petrol engine. Here are the Real MPG figures: /realmpg/mini/countryman-r60-2010/  This Austrian built Maxi-MINI is actually the World's most popular MINI, but unless it's an All-4, its handling is on the poor side of ordinary. A Clubman ticks more boxes.
Crankshafted
After the crankshaft damping pulley failed on the way home from buying a 75,000 mile 2011 Hyundai Santa Fe, we sent a letter of rejection within 30 days. We had tried to get a resolution before this stage to remedy the crankshaft damping pulley but were ignored. The dealer says it's fair wear and tear for age and mileage, tells me that I will not receive a refund and hopes I'm clear on the position now.
AW, via email
In that case your next move is to take the matter to the small claims track of the County Court. The dealer is either fundamentally wrong, or he's stupid or he's lying to you. Don't be bullied. If you're nervous, get a solicitor onto it and if you win your case the dealer will be ordered to pay for the solicitor as well.
On the never
My friend has a car on a PCP plan and this means he is not actually the owner of the car. My fully comprehensive policy allows me to drive other cars with third party cover. However, the policy stipulates that I must have the owner's permission. As I see it, if I were to drive my friend's car (without being a named driver on his policy), my insurance would be invalid. My friend cannot give me permission, as he is not the owner. Is my view correct? If so, surely it is relatively common occurrence in the real world?

DM, via email
A PCP is 'Personal Contract Purchase'. So, unlike a lease, for insurance purposes someone buying a car on a PCP is regarded as the owner even though they have not completely paid for it. Same as HP.
Click back to Honest John's Motoring Agony Column 11-6-2016 Part 1
Comments
Author

Honest John
Latest