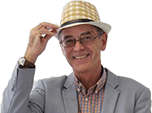 Honest John's Motoring Agony Column 28-5-2016 Part 1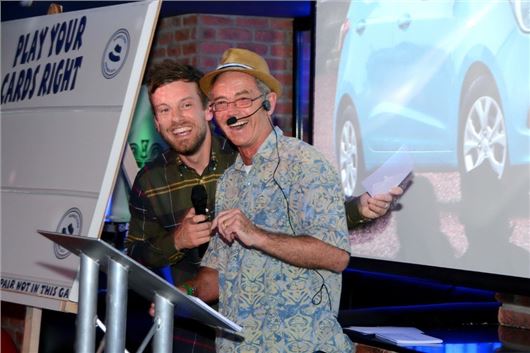 Published 27 May 2016
This week's we have a clutch of emails about cooling system failures and leaking waterpumps, possibly due to a change in temperature, so time to check for drips and loss of coolant.
As usual, emails to Honest John should be addressed to: letters@honestjohn.co.uk  Please try to keep them as short as possible.
Coming Soon: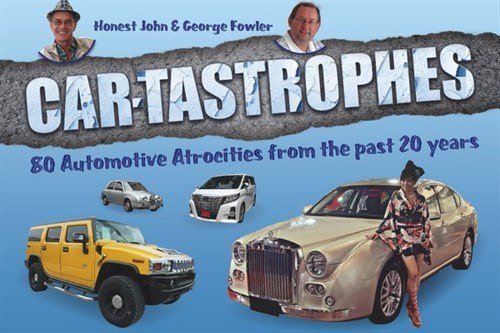 V4933 - Hardback - 15x19cm - 176 pages - 80 pictures
SSBN 978-1-845849-33-7 Price £9.99
Not yet in print Notify me when this item is in print
Losing his cool
I have a 2008 Jaguar XF 2.7 litre diesel. Recently I had to top up the coolant with 3 pints of water after the coolant warning light came on. The car was booked in for a routine service the following day and I reported the water loss to the service garage. Upon collection he confirmed that there is a coolant leak "somewhere underneath" that only drips under pressure. He said that as most of my journeys are fairly short this wouldn't be a problem. However, I do make a regular round trip of 54 miles a couple of times a month and after returning from the last trip I checked the coolant and needed to add a further pint. I am concerned that this problem can only get worse but the garage proprietor was not particularly interested in stripping the engine in order to identify the source of the leak. Is there any way that this problem can be diagnosed without it costing hundreds of pounds for a mechanic to investigate it? I would be most grateful for your comments on this matter.
AB, via email
They can pressure test the system. Probably a leaking waterpump, in which case it will also need a new timing belt and tensioner. Could be a £1,000 job.
Bypassed surgery
Six days ago my 2008 103,000 mile Audi A4 diesel was diagnosed by a main dealer as having a cam belt that had slipped a tooth. The original belt had been changed at 45,000 miles. I paid £750 for a new cambelt, including fault diagnosis. Yesterday the car lost all power on the motorway. Audi says the waterpump has failed. Were they negligent not to have changed it with the cambelt? The new bill could run into 4 figures depending on damage, which won't be evident until they remove the cylinder head. The car was purchased from this garage and has a full service history with them.
MH, via email
Not really. The general advice is to change the waterpump every 4 years or 60k miles, but it makes sense to change it with the belt and tensioner. That whole job on a FIAT is £300 + VAT, and a good FIAT dealer routinely does the whole job, so £750 for belt alone was a rip off, but not negligence. (Happily, the Audi dealer subsequently replaced the waterpump and fixed any further problems at no extra cost.)
Leak prospects
I have a 2007 SEAT Leon 1.6 petrol manual, bought new, now with 92,500 miles, full service history. The waterpump was changed at exactly 2 years ago at 78,000 miles (along with timing belt, etc.). However, coolant has begun to leak from the water pump. Surely a new water pump should last longer than 2 years and 14,000 miles before it begins leaking.  Might I have any recourse against the SEAT dealership that changed the pump?
LA, Edinburgh
Can happen. I've had new waterpumps that immediately failed. But you will need a new timing belt as well. Of course if an independent does the job and finds that the original pump was never changed you have the dealer by the short and curlies in small claims.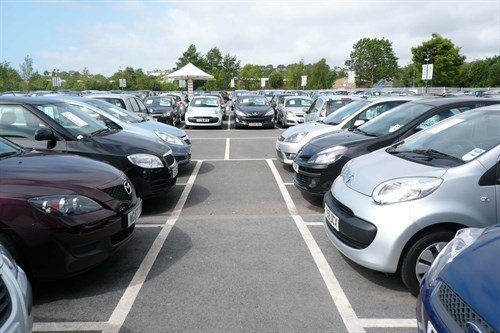 Half measures
Can you take out a PCP type loan on a nearly new car with a garage? Looks like a good way to go?
MP, via email
Yes. But the deals are usually better for new cars because the margins are greater and PCPs are supported by car manufacturers in order to sell new cars every 2, 3 or 4 years. Remember, by the end of the term you will only have paid off about half the cost of the car.
Automatic change
It's time to change my 280,000 mile BMW 3 series Touring, bought almost 10 years ago very successfully through Drive the Deal, after your complimentary report on their service. It's going to be another 3 Series or a Passat. On your website you are saying that the manual Passat is vastly better than the DSG automatic and I wondered why? I would really like an automatic.
MT, Nottingham
Because the automatic is a DSG and while, in a 2.0 litre Passat, it's a better DSG than in VAG cars of 1.2 to 1.6 litres, it's still not a patch on the 8-speed torque converter automatic currently fitted to 3-Series.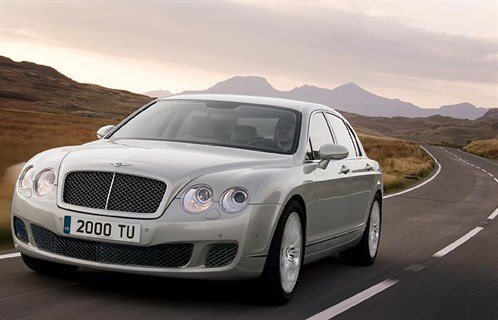 Spur part surgery
My partner has found a single owner 2006 Bentley Flying Spur with 13k on the clock priced at £29,995. It is a Category C with damage sustained in 2013 to the wing and bumper. The paintwork is immaculate. Is there anything he should be looking out for? Are there any problems associated with buying a Cat C car? The old saying is "if it seems to good to be true, it probably is." Bearing this in mind should he take the advice of the seller - a long standing family firm - or should he have it inspected by the AA or RAC or a Bentley specialist? Do you think the price is right?
BCW, via email
The cheapest 2006 Flying Spur on our databank is advertised at £42,950: /used-prices/Bentley/Continental--Flying--Spur/  Cat C is an Insurance damage write off where the cost of repair was deemed by the insurer to be greater than the market value of the car minus its salvage value. So I'd be careful. Get an independent Bentley specialist to check it, not an official Bentley dealer and not the AA or RAC. Insurance Damage Write Off categories explained here: /faq/insurance-write-offs/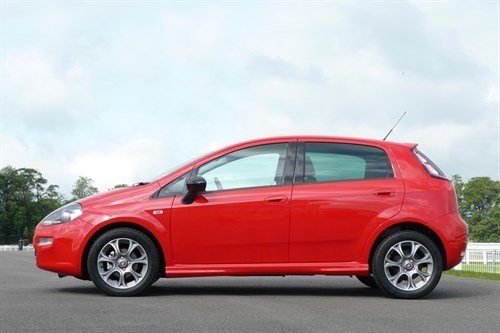 Little, or larger?
Do you think the FIAT TwinAir engine is worth having over the conventional 4-cylinder 1.2 petrol (in a small Panda or Punto)?
SO, via email
It's much more fun to drive, but if you have too much fun you end up paying at the pumps. Driven normally it's similarly economical to the rather boring 1,242cc 4-cylinder FIRE engine. The TwinAir has a no maintenance timing chain, whereas the 1.2 has a belt that needs changing every 4-5 years at a cost of around £300.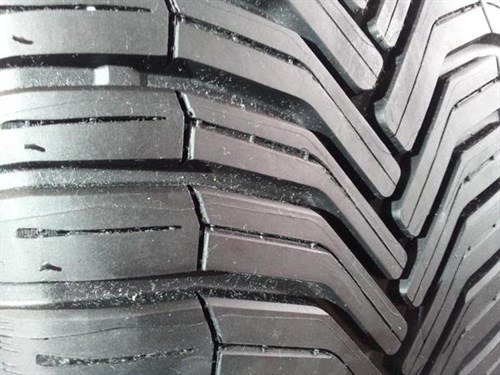 Tyred and motional
Would road noise be greatly reduced if I changed from Pirelli  Scorpion Verde 215/55 R17 to your suggestion Michelin Cross Climate 215/55 R17 tyres. The noise only seems to happen on certain roads with certain tarmac. 
KB, via email
I have now done more than 6,000 miles on 215/55 R17 Cross Climates and find them to be the quietest tyres I have ever driven. Obviously they are louder on some surfaces than others (all tyres are), but they are generally quieter, more absorbent, and give better steering feel without affecting fuel economy and at the same time offering good tyre life. The advantage of Pirelli Scorpion Verde is that they are available with low profiles for big wheels on high performance cars.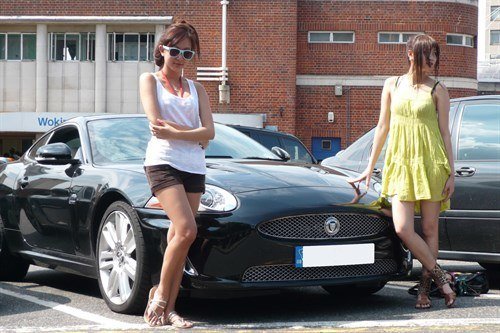 Risky business
A Jaguar dealer is offering a 2010 XK Coupe with 28k miles for £24k, but the car was not serviced between November 2012 and August 2015, even though it only did about 10k miles in that time.  They offer a one-year warranty. Do you think this is a risk worth taking? I plan to argue a reduction on price of about £1k. That would make the car good value at £23k and a risk worth taking don't you think?
JA, via email
3 years without a service is not good news. See if they'll offer a 3-year warranty. £1,000 off wouldn't be good value if it turned out to have £12k's worth of engine damage after a year. A proper warranty against this is better than a discount.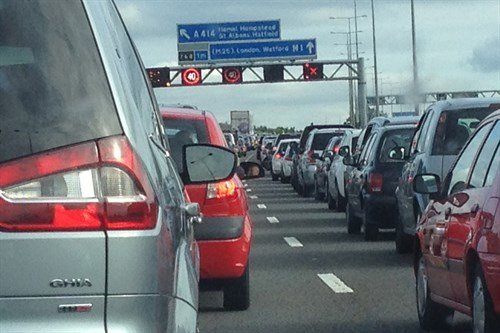 Driving as a passenger
To increase capacity, 'smart' motorways have the hard shoulder as the instant switch-on Lane 1 running lane, with occasional "refuge bays" (described to me by a consulting engineer as "the bean counters' solution"). And "AD" or "Autonomous Driving" vehicles, both private car and LGV (up to 44 tonnes), will shortly arrive on your 6 o'clock. And on today's BBC R4 news, an American bereaved dad is launching a device to allow traffic police to check mobile phones for recent driver's texting leading to a fatal collision. Anything wrong with this picture? Yours, in Lane 2 for the next few years
GC, Kingston upon Thames
Autonomous trucks will put more truck drivers out of work than the Amstrad 8512 word processor put typists out of work. What are these people going to do to earn a living? And how can you get done for 'texting in charge' when you are not actually driving the vehicle?
Sitting uncomfotably
My wife has a 2013 Ford C-Max with a driver's seat head restraint that goes up and down as usual but irritates her when driving as it bends too far forward for comfort. Should a restraint have the facility to be adjusted forward and back as well as up and down? Can the current one be replaced by one more adjustable?
DR, via email
This reads as is she is attempting to drive with her seat in too upright a position. This is extremely bad for her back because it concentrates the entire weight of her torso into the base of her spine. She should recline the backrest slightly, then part of her weight will feed into the backrest and the head restraint will be no problem.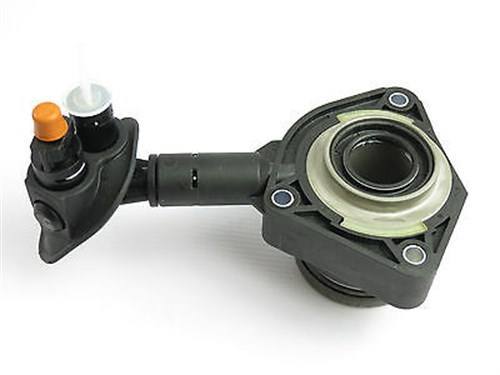 Slave trade
Ford Focus EcoBoost, new in August 2014. In April 2015 at 7,737 miles, total failure of clutch. After much discussion Ford paid 90%. They said it was Excessive Thermal Activity. In April 2016 I noticed the clutch slipping 11 months and 6,648 miles after the repair. Garage said needed new clutch at £591. Ford will not ring back or send e-mail. I received letter saying it was due to wear and tear and Ford will not pay anything. They will not say why or what caused the wear and passed the matter to the dealer. I believe my clutch was not fit for purpose and would like to take them to Small Claims. Any advice please? I have the clutch slave cylinder and clutch plate. How can I find out if it has failed or do I assume it has as he replaced it? Do you know of any cases taken to Small Claims?
PM, via email
Extremely common with this model and I was on TV about it at this time last year. Usually what happens is the clutch slave cylinder fails. If the drivetrain is merely clutched then Ford tends to pay all or most of it. If the drivetrain has a much more expensive DMF, then Ford tends to fight and blame the driver. If you want to take the supplying dealer to Small Claims you need the failed slave cylinder. The dealer who replaces the clutch, DMF and slave cylinder usually throws the slave cylinder away. Very unusual to get the slave cylinder. But you can send it to http://www.scotiavehicleinspection.com/ to get it checked. If they write a report that it has failed then I think you will have a case against the supplying dealer. This is the first time I have heard of a replaced slave cylinder being supplied, so I would be very interested in the result.
Undefeated
I purchased a second hand diesel Audi from the official dealer in Derby last year that has now been confirmed as having a defeat device. Audi has already sent me a very polite letter saying that my car will be recalled for a software update to sort it out. I am not the only one in the world that feels I've been cheated on by the VW group, and would like to sue them for fraud. My tax disc will be more expensive and my car less valuable. If you buy a cheeseburger you expect a truthful number of calories, not more. I would like to demand that Audi buys my car back for the same price I paid a year ago: the money of the deposit plus what I already paid by finance and cancel the remaining 3 years of the Audi loan. Can I successfully sue them for that? (With my own personal lawyer.) Should I send them first a letter of goodwill before I sue them and see what happens? Shall I wait until someone else successfully sues them (in the news) and then go for it? Shall I wait for the big solicitors companies to make a move in the UK? (In America they already moved on to sue VW group.) If I attempt to buy another diesel car (of any brand), how can I make sure it does not have the same problem? What is your honest opinion? What is the situation at the moment in the UK? I cannot find straight answers anywhere else.
AA, Manchester
I doubt it. You've got your facts wrong. Your car tax will not increase. Cars are taxed on CO2, not NOx. If everyone sued VAG, very few people would get anything because the company would file for bankruptcy. However, Angela Merkel will not allow that to happen because she tells the EC commissioners what to do and bringing down VAG would bring down Germany and ultimately the EC.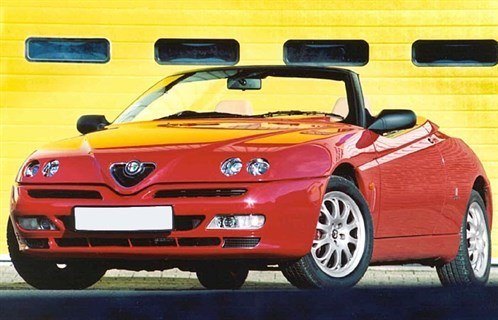 Web of deceit
I bought a 1998R Alfa Romeo Spider from a private dealer in June last year 2015. His name was not on the VC5 (the previous owner was on it). He said he hadn't had the car for very long and that was the reason why. I discovered over the months that the car was a Cat C when the VC5 came through with my name as new owner (the seller's name was not on it, only the one before him. The roof was not fitted correctly and I've been quoted £1,500 to repair it. The roof had a gap when I drove at speed. The boot leaked (no boot seals). Then, finally, a few weeks ago, a wheel came off whilst I was driving cuasing £1,000 of damage to the car.  My insurance company said it was not worth repairing as they would write it off. I have an excess to pay and they said my premiums would rocket. They advised they would document it as a No-Fault and so it would be in my best interest to not claim as I would hardly get any money back. I bought the car for £2,000 bank transfer from private dealer (sold as seen). However, he advertised it on eBay without Cat C being mentioned and no faults. I went to see car at his address after seeing it on eBay. The Motor Codes and Consumer Law Advice team advise me that I can go back to the private dealer and say that the car was a Cat C and ask for compensation - price reduction of car – mis-described, etc. I wrote a letter and the private seller said that he did not know that the car was a Cat C and that he didn't have the car for long. He won't give me any money or accept the car back. Have you any other suggestions? I bought the car in June 2015. The car had passed its MoT just before I bought it so the MoT garage last year feel that they are not at fault. Motor Codes have told me that I have a contract with the private seller and not any previous garages even though I have a few previous receipts from garages for work done. Thank you for advice on my rights.
JW, via email
There is no such thing as a 'private dealer'. You mean a home trader and your consumer rights apply as much to a car bought from him as from a big, shiny franchised showroom. You can sue the guy in small claims for the full price you paid for the car. His excuse that he did not know the law is no excuse in law. See: /faq/consumer-rights/ There's a lovely Alfa sider like this down the road from me where I am writing from. Yours obviously wasn't in the same class.
Two birds – one stone
Hello Please could you help me find my old car believed to be in Newbury in Berkshire. I've been looking since I sold it in 2010 in sad circumstances. I bought him in 2003 after the passing of my partner as a project to focus on. I've tried everything as I tried to contact the garage he was MoTd at in 2014: Macarthy MoT Centre in Newbury, but I can't find him. If the owner doesn't want to sell him now, maybe he would give me first refusal as the car has so much sentimental value to me. If you can help me in any way I would be grateful.
Belinda, via email
I am trying to trace my late dad's Sunbeam Alpine with a view to buying it if the owner is up for selling! It was PBP 549E. Can you advise please? No clue where to start.
Jenny, via email
You can find out if a car is still registered here:  https://www.gov.uk/get-vehicle-information-from-dvla/ You can request the registered keeper here: https://www.gov.uk/request-information-from-dvla/ (But you have to have a reason, such as the car with the registration damaged your property.) You can find out if it is insured here: http://www.askmid.com/ You can find its MoT history here: https://www.gov.uk/check-mot-history/ Final port of call is the relevant car club, which you can Google.
Click to Honest John's Motoring Agony Column 28-5-2016 Part 2 
Comments
Author

Honest John
Latest