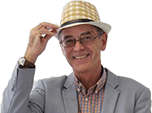 Honest John's Motoring Agony Column 21-05-2016 Part 2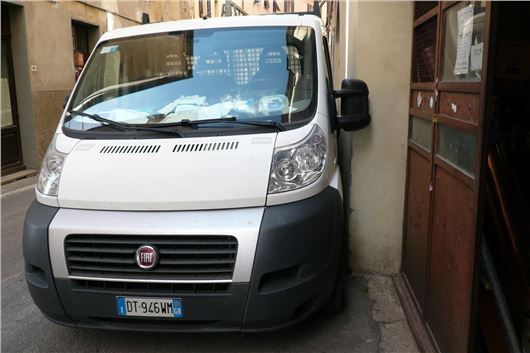 Published 20 May 2016
Click back to Honest John's Motoring Agony Column 21-5-2016 Part 1
Fat chance
As people and cars are getting bigger, do you think it is time we had wider garages?
JP, via email
Tell that to the developers and blame them. In the UK, houses seem to be priced on room and garage count, not the sizes of the rooms and garages.
Waiting time
My Skoda dealer (Faintree Skoda Telford) now tells me it may be the autumn before my EA189 2.0TDI engine mod is due on my Superb. Not very impressed frankly. I send this letter to the dealer principal: I'm just getting a little concerned, as you informed me in March that the first batch of letters would go our from Skoda in early April in time for my service, which has now been done. Your front desk team have now told me it's now likely to be the autumn. Can you clarify please? I'm starting to think about a replacement,(Vision S SUV!) but would imagine that my vehicle would be difficult to sell privately ( as I intend to do when I replace it) until the software mod has been done.
DC, Telford
Many thanks. That's interesting information that VAG doesn't tell us, and makes us wonder if the software mode actually works. It didn't in the USA, which has a lower NOx limit, and that's the reason why VAG is having to buy back its cars there. We are still not being told the truth. It doesn't make sense to me that VAG would buy and scrap hundreds of thousands of cars rather than spend £1,000 on each car fitting an SCR system. But maybe even that does not work on an EA189 engine. The latest EA288s are among the cleanest for NOx in Europe. But VAG has a massive millstone hanging around its neck.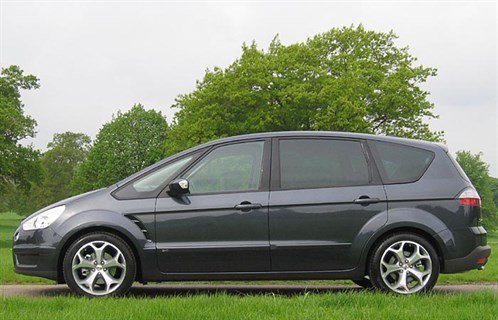 Max power
I bought a new S-Max 2.5T (the 5-cylinder ST engine) from Edgware Ford in late 2008. It has been serviced every year at the dealer and has done 45,000 miles, the vast majority of them on longer runs. 2 weeks ago, the car developed a rattle and then stalled (with steam emerging form the bonnet) at a set of traffic lights and would not start. It was AA recovered to the dealer and I have been informed there is almost no compression on 3 (of 5) cylinders. I have been told that the best course of action is a replacement engine at £7,500. When questioned, the dealer agreed that this was unusual, especially in such a low mileage car, but would offer no contribution to the repair bill. Do I have a leg to stand on? Is this a reasonable position for Ford to be taking? Should I be pressing for a significant contribution to the repair?
AJ, via email
No law helps you with this unless you can somehow prove that the car was not maintained correctly by the dealer you always took it to. The limit of 'reasonable' liability for any consumer goods is reckoned to be 6 years. But you needn't pay £7,500 for a new engine. This is a Volvo engine, shared with the Focus ST so there will be plenty of people who can either work on your existing engine or recondition a replacement. Find a reasonably local member of http://www.fer.co.uk Do not commission just any independent garage to find a motor for you because there are more crooks in the 2nd hand engine business than there are in prison.
Quashed expectations
I have a 2010 Nissan Qashqai 1.5dci with 56,000 miles that has just developed a power problem. It intermittently will not rev up and will not pull the car. When this happens, which is getting more frequent, I have to change down to first gear and try and rev the engine, which after a few seconds responds. Sometimes it won't rev above 3,000 rpm. Also I have noticed the ESP lights came on and wouldn't go off until I switched off the engine and then restarted it. Whether this is related to the lack of revs and power I don't know. What do you think the problem could be?
ND, via email
Reads to me like a failing turbo bearing, probably because the bearing oil feed and return pipes are choked with carbon. Merely replacing the oil feed and return pipes without replacing the turbo might solve it. If not you'd have needed them along with a new turbo anyway. Unless you can feel the car actually braking by itself, the ESP light is a different problem.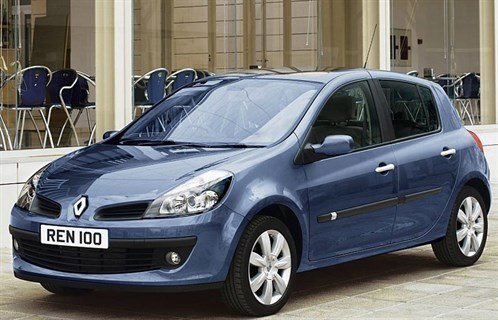 Clio and present danger
My 2009 Renault Clio 1.2TCe needs a new aircon condenser radiator as it has hole in it. This may have been caused a flying stone. A Renault dealership quoted around £630 to replace. A garage near my office (with good 'Check a Trade' feedback) quoted around the same cost. With the tyres down to 3mm, it's the old story of paying around £800 for this work versus looking at another later plated Clio 1.2TCe. It's a shame, really, as I like the present car, especially the engine.
RD, Rowlands Castle
A/c condensers are actually a lot cheaper and you may find an independent a/c specialist who can do it for you for £300-£400.
Getting aud
I'm looking for a replacement for my 2003 Audi A4 1.9 diesel, which, after 16-years and 280,000 miles, is getting near end of life and looking/feeling a bit worn. This car has been exceptionally reliable (it's never broken down) and cheap to run (I still get 55-60 mpg). I am not interested in replacing my car every three or so years but want a similarly reliable  and economical circa 2-year old used car that I can run for another 16+ years. My mileage is now 20,000pa, mainly motorway and A-roads. From what I read, most modern diesels suffer problems. What used car and engines would you recommend?
NY, Keinton Mandeville, Somerset
No diesel two years old is going to do this sort of mileage without significant DPF, EGR, and probably turbo replacements. By 2014, BMW's N47s might be past their timing chain issues and are the most economical decently powerful diesels. I got 63mpg over 8,000 miles in an F30 320dED. Honda's 1.6iDTEC could be a good bet. I'm running one now in an HR-V and averaging about 59mpg. VAG's latest EA288s in the MQB cars from 2013 offer very low NOx but you have to make up your own mind whether to trust the company, and they remain belt cam with replacement needed every 4 years or 60k miles.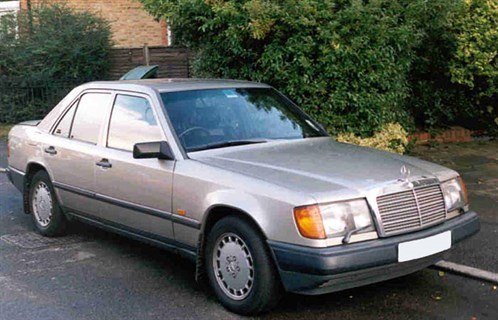 Froome for improvement
For my retirement treat nearly 20 years ago, I bought a used Mercedes 300E 24 Auto, mainly to do the long journeys from Norfolk to Family in Cornwall. I liked it & eventually it acquired the title above, with suspicion that my children have a bet on as to "who goes first, the Old Girl (car) or the "Old Man"? Thinking the car is close to becoming collectable, I am beginning to spend money on her: new water pump and radiator, recently. Now, she has three times let me down at the same roundabout, ten miles from home. She starts looking for fuel at about 7 miles if I have to slow up, but clears and accepts high revs, only to eventually stall at said point. She will only restart after an interval of approximately 15/20 minutes. Thereafter not the slightest problem and great performance when wanted.
Why such regular, but irrational behaviour?
JH, Foxley, Norfolk
Not as collectible as a W123 320E Sportline convertible, or an estate, but still a nice, much appreciated car. Two things might be happening in your case. One is temporary failure of the low-pressure fuel tank sender pump maybe due to a poor earth to the pump or to its relay. The other is fuel evaporation because the heat shield has become detached. But the best person to help is Nicholas Froome at http://www.w124.co.uk/ Also think seriously about getting a Disklok (from Halfords) to put over your steering wheel because a lot of these cars are being stolen and exported to Africa.
Kerbing enthusiasm
I bought a Volvo XC60 D5 R 2016 model, first registered 29 May 2015, mileage 13,397 from a Volvo Selekt dealer on 10 April 2016 within the Volvo Selekt scheme. The previous and only owner was Europcar group UK Ltd. Nevertheless it appeared to me to be a clean car and I was reassured by the salesman, dealership group and Volvo Selekt reputation. On the 19 April I got the garage to check the car, as it seemed to me to be pulling to the left and they checked wheel balance and then tracking and the technician told me it had needed a track adjustment, which they had done. The car still rushes for the nearside kerb and I'm convinced it's not the camber as I've tried on flat roads and cambers to the right. I have an appointment tomorrow, 27 April 2016, with the salesman at the dealership to demonstrate the problem to him. I have become suspicious, which is a shame as I'm having fun driving the XC60, but do not want a rogue car or one that's been bent in a crash or something. Can I / should I get an independent engineer to investigate? If so can you suggest a company or organisation that does this? Should this be in the garage that I bought it from with their technicians present? Is there anything else I should be doing? Please let me know what my next steps are to resolve this for me.
AB, Saffron Walden
First try swapping the wheels and tyres front to back, same side in case the tyres are directional. That alone might solve it. If it doesn't and you get into a dispute, then you could call in Scotia Vehicle Inspections or, if you suspect the car has been crashed and rebuilt, Autolign. But before you go to that considerable expense, get it checked over by a bodyshop which will be able to tell you straight away if it's been crashed and rebuilt. Might be kerbing damage that knocked the front suspension slightly out of alignment.
Eight into twelve
We are considering several large used 8-seat MPVs in the £8k - £12k bracket and wondered about your opinion. We are after reliability not gadgets and something that won't break down, rust and fall apart or cost a lot in repairs over time. Choices are Mercedes V-Class or Vito, Ford Tourneo, VW Transporter or Hyundai i800.
DC, via email
Older V-Class are notorious for breaking down and costing a fortune to run. Hyundai i800s are okay, but the 2.2 is a much more modern engine than the older 2.5. The best VW Transporters/Caravelles were those with the 2.5 litre 5-cylinder diesel engine. Older Transits have a few problems but are so common that plenty of people know how to fix them. Don't dismiss Renault Trafics, Peugeot Experts and Citroen Despatches.
Acid reign
Three months ago we bought a KIA Sportage Axis Special Edition, which we have had cleaned at a hand car wash that we have used many times before for this and other cars, always without any problems.  We had it cleaned again last Friday 22nd April.  For some reason, which no-one seems able to explain on this occasion the plastic sill on the passenger side has come back looking matt and has lost all of its gloss finish.  We took it up with the car washers who said that they had noticed it and had tried everything they could to restore the finish, but to no avail. The local KIA dealer says that he has not seen anything like it before and questioned the materials being used by the car washers, which I presume are the same as they use on all of the other vehicles they clean, of which there must be a substantial number as they are always very busy.  If there was a problem with the cleaning materials, why was only one sill affected and none of the other body plastics? Do you have any suggestions as to why this might have happened and what, if anything, might restore the finish?
CF, via email
I would continue to question what the hand car wash used on your car. The acid based stuff that some of them use on alloy wheels takes off the lacquer. I'd guess they used something like this on the sill protector. You probably need new sill protectors.
Two-stroke Golf
I have a VW Golf Mk VII 2.0GTD, now at 15,800 miles and burning oil at a litre every 2,000 miles. VW says this is "well within the usage guidelines published in your Volkswagen owner's manual for oil consumption." It has already had one oil service and the service indicator now recommends another in 1,600 miles. This expensive additional oil and services is not what I expect from a new car.
JC, via email
I agree, this is unacceptable. Years ago VW proudly showed us how at the Wolfsburg factory they used recycled oil as the production line first fill for their engines because this helped the piston oil rings bed in to the bores. Then, instead, someone decided to fill all of the engines with synthetic oil on the production line and claim that it was 'longlife', so engines would not need an oil change for as long as 20,000 miles or 2 years. As a result, piston oil rings do always bed in properly and it is completely unacceptable for VAG to claim that an oil consumption of 2,000 miles a lire (909 miles a pint) is "acceptable". Nothing wrong with an oil service every 8,500 miles. It might benefit the engine to switch to non-longlife semi-synthetic diesel specific oil at the next service.
Back to the future
My wife has a weak back and suffers from time to time when driving her car – an Auto VW Polo which she loves (it's her second one) but recently she is suffering badly with back pain. We read your article on the Shoft device last weekend which sounds interesting but her problem is with the seat itself. I have an Audi A6 which she finds more comfortable to drive but it's too big to take to the supermarket etc. My car has leather seats and perhaps they give her more support – can you recommend a Polo size car with "good seats" please.
DM, via email
The best seats in any small car are (surprisingly) in the FIAT 500. The reason is that they are comparatively flat, have longer squabs that support thighs better and that the squabs can be tilted to give better thigh support. Remember, for a bad back it is always better to have the seat slightly reclined because that concentrates some of the weight of the torso into the seatback rather than concentrating it on the base of the spine. There is nothing worse for a back than sitting bolt upright in a car.
Double D clutch
My parents' 2007 Jaguar X-Type 2.2 D has started smelling of clutch.
It's has only done about 30k miles so wouldn't have thought it would have needed a new clutch yet. The clutch doesn't appear to be slipping. We normally get the car serviced at the local Jaguar dealer, but he has estimated if it needs a new clutch and DMF it will cost a whopping £2k. Please can you advise whether you think it sounds like impending clutch doom and failure, or could it be anything else?

LH, via email
It probably does need a new clutch and DMF. Get a quote from Mr Clutch that will probably be half what the Jag dealer quoted. This is a pure Ford drivetrain. It does not require a Jaguar priced workshop.
He must be choking
I purchased a new Volvo V60 T3 petrol automatic in September 2014. It has now done just over 12,000 miles. Since new I have had a persistent reoccurring problem that the dealer has been unable to cure. His only success was to clear the fault code but not what was causing it. From a cold start the engine will start to 'hunt' after a few seconds and if I try to pull away it will have no power. If I turn off the engine and restart it, it runs fine. It does not do this when the engine is warm. There will sometimes be an engine management light on the dashboard that says 'check', but not every time. This is when it has subsequently gone to the dealer and they say that they have cleared the fault code and the car is ok. It obviously is not because they have done no other diagnosis to establish what the fault was and it has just done the same thing again and I have the warning light on the dashboard. They refuse to think about the problem and will not try to swap parts to see what is at fault because they say that Volvo will only reimburse them for parts that are actually faulty so that they would be left with the part that they swap which is of no use to them. I have consulted a mechanic friend who says that it sounds like something to do with the sensor for the petrol mixture causing it to run rich. I thought that initially it was to do with cold temperatures but the fault has appeared this time and the outside air was at 17 degrees. Can I take it to another dealer under the warranty for them to try and sort it out and do I have any recourse under the old Sales of Goods Act because that was in force when I bought the car? Your help would be most welcome as I wish to get this problem sorted before the warranty runs out.
DH, North Crawley, Bucks
Volvos have had a very confusing engine line-up involving Ford/PSA, Ford and Mazda engines as well as Volvo's own. But a T3 auto in a 2014 V60 designates a 150PS 1.6 litre Ford EcoBoost engine. The first thing I'd try is a couple of tanks of Shell V-Power Nitro Plus petrol that has been known to cure all manner of fuel system ailments. If that does not work, then write a letter to the dealer principal of the dealership that supplied the car expressing your dissatisfaction with the fault and stating that if the dealer cannot solve it you will take the car elsewhere and will sue the dealer for the cost of rectification in the small claims track of the County Court. Send that letter by Post Office Special Delivery, keep a copy and staple the certificate of posting to it so it becomes a matter matter of record that cannot later be denied. I would suggest that an independent Ford specialist (not a Ford dealer) will be more familiar with the engine and will be more likely to get to the root of the problem.
Click back to Honest John's Motoring Agony Column 21-5-2016 Part 1
Comments
Author

Honest John
Latest