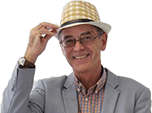 Honest John's Motoring Agony Column 14-05-2016 Part 2
Published 13 May 2016
Click back to Honest John's Motoring Agony Column 14-5-2016 Part 1
Finders keepers
I am trying to trace my old Jaguar XK150, reg 198 HYK, as I would like to see it again, or maybe even buy it. Failing that I still have the original number plates and a certificate from the Jaguar factory in Browns Lane, Coventry that may be of interest to the present owner.
TF, Fareham
You can find out if it is still registered here: https://www.gov.uk/get-vehicle-information-from-dvla/  You can request the registered keeper here: https://www.gov.uk/request-information-from-dvla/ (But you have to have a reason, such as the car with the registration damaged your property.) You can find out if it is insured here: http://www.askmid.com  Final ports of call are the relevant car clubs, which are: http://www.jaguarownersclub.com/  http://www.jaguardriver.co.uk/html/  http://www.jec.org.uk/join/?gclid=COX_mu2kmswCFeIp0wod4EgPgg/ An XK150 will almost inevitably still exist and either be fully restored or in the process of restoration because even a rusted out basket case is still worth £10k.
70s cars
I am a mid 70s woman looking for a reliable, safe second hand car with 5 doors and a reasonable boot space. Ease of getting in and out would be an advantage. I do about 6,000 miles per annum. I don't mind petrol or diesel. I've had a KIA Rio diesel and had no DPF problems and don't want any in the future. Decent mpg, good all round visibility, ergonomic seating and a good view from the driving seat both forwards and for reversing would be advantageous, especially for parking. Safety, reliability and longevity are more important to me than styling. A realistic insurance rating too is important, so should I consider an advanced driving course, a dash board mounted camera, etc?  I have a good driving record. I would be very appreciative of your recommendations.
JG, via email
Honda Jazz. Or, a bit taller, KIA Venga or Hyundai is20. Check them all out at /carbycar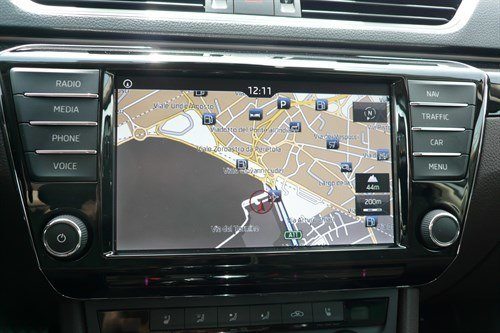 Sat-nag
I have a July 2015 registered Skoda Octavia with an Amundsen satnav. Just before Christmas I attempted to update the maps on the supplied SD card and followed the instructions from Skoda's Update Portal exactly. The update failed, and furthermore, when I tried to re-instate the original data, which had been saved to my computer as directed, the car couldn't recognise it. The local Skoda dealer also tried three times, on two occasions having the car in for 3 days, and also failed. So for 4 months I have been without a car satnav and had to buy a TomTom. In February I lodged a complaint with Skoda UK and discussed the matter at length with their senior complaints manager. After several weeks they finally said that they could do nothing as it was in their opinion my fault that the problem had occurred suggesting that I should have performed earlier updates as the 22 MB of data won't go on to the 15 MB SD card supplied with the car! (There is no option to use a larger capacity non-Skoda supplied SD card). This despite the fact that they admitted that the same problem had occurred in several other instances and Skoda were investigating this matter, and there is nothing in the warranty conditions that say it is the owner's responsibility to update the maps more frequently.
MA, Iver, Bucks 
What Skoda has told you is unacceptable. The dealer has supplied a car with a satnav system that has proven to be impossible to update due to Skoda's incompetence in supplying it with an inadequate capacity SD card. You must write a letter to the dealer principal of the dealership that sold you the car giving him a month to make the system work properly, otherwise replace the system entirely with one that does work and if he does not do this you will take the car to a specialist, have the system repaired or replaced and sue the dealer for the full cost in the small claims track of the county court. Send this letter by Post Office Special Delivery, keep a copy and staple the certificate of posting to the copy so it becomes a matter of record.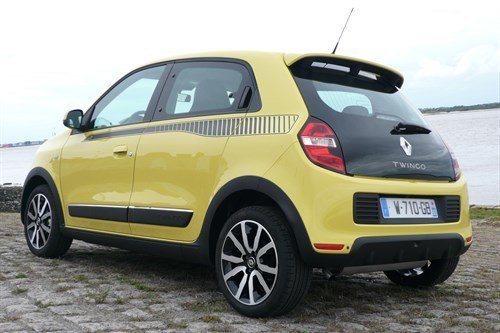 Glasser's guide
My 2015/65 Renault Twingo Dynamique has 1,300 miles on the clock. Last week I got into the car and the back window exploded. Renault has agreed to pay 90% of the replacement costs, but insist that it is not a manufacturing defect. We have heard of similar problems with Megane and Clio models and wondered whether you had had reports of issues with the Twingo?
HK, via email 
It's familar because the same thing happened to me 28 years ago with a Peugeot 205GTI. If you close a glass (or mostly glass) hatchback from one side it can set up a stress fracture from the most stressed hinge. Then, next time you get into the car and close the door, air pressure shatters the hatchback. Anyone with a glass hatchback needs to be warned to only shut it with both hands, evenly spaced to avoid a twisting effect that sets up a stress fracture. This is also common with the glass hatchbacks of Citroen C1s, Peugeot 107s and Toyota Aygos.
Decent offer re-fused
My wife has a 15-year old Mercedes SLK320. It was bought new from a main dealer and has still only about 70k on the clock, and a personal plate. It has always been serviced by the dealer and free Mercedes Assist is still enjoyed. Although old it runs well and recently it was treated to a respray, two front wings (rust), and a new aircon compressor, all told over £3k, which is as much as Mercedes say it is worth. My wife took it to the dealer for a fuse replacement (£127, including labour). As we were leaving home to collect it, they rang to ask us to wait. Later, they rang to say one employee moving the car in their car park had collided with another driving a Jeep (they also have a Jeep franchise). They say it will be weeks to repair as a new bumper, bonnet and wings are required (we have no information on mechanical or chassis damage) and will put it through their insurer. Where do we stand? We don't want the car written off (it was a special order when new), but even if repaired it will be  inconvenient, and we will have a car with an accident history. Your advice, please.
PH, Beaconsfield
The dealer is doing the decent thing and repairing it himself, so there won't be a claim against your insurance. (I'm surprised he's claiming it against his own trade insurance). You have already replaced rusty wings on the car so it is not original anyway. The dealer is going to replace them again, and the bonnet, so that will mean a repaint from the front of the doors forwards, which it must have had when the rusted wings were originally replaced so everything matched. So I don't think it will look any different. If you need a car in the meantime, I think the dealer will accommodate you.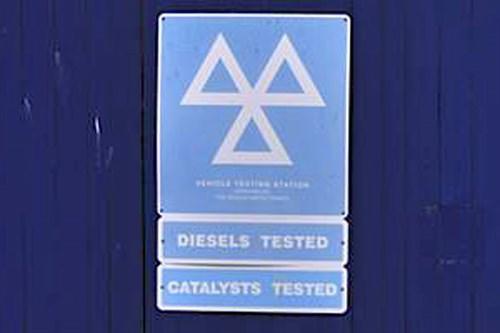 Test match
I have booked an MoT that will be carried out nearly one month before expiry of my current MoT. The car will be checked over thoroughly beforehand. In the unlikely event that it fails, can the car be legally driven, given that current certificate has remaining time left to run? The DVSA website quotes "You can take your vehicle away if your MOT certificate is still valid." I would only do so, if not something directly relating to safe driving and it would be immediately repaired at my trusted garage.
FS, via email
It can't be driven other than to your home or to a garage to get it fixed because the failure will be recorded on the central computer and you could be picked up by ANPR for driving a car with no MoT. However, if you get an MoT 28 days before it is due, that fresh MoT then lasts for nearly 13 months.
Sparing a thought
I am a little confused, having just put 3 tyres on my new to me Renault Modus with 16" wheels. I asked for the spare to be checked (tucked under the back) only to find that it is a 15" steel wheel. The possible answer I got from the mechanic was that possibly it was the largest they could fit into the space available. But I am not convinced, I thought that in general terms the 15" wheel/tyre suitable for the Modus should have closely the same diameter as the 16" wheel/tyre set up. What is concerning me more is would this be legal in the event I had a puncture? On a more contentious subject, two of my friends told me they had been told when they bought cars recently that the blow up puncture repair kit did not destroy the tyre. Of course it was the salesman saying this, l till remain unconvinced, as did my two friends who both purchased spare wheels.
DS, via email
That's common with underslung spares and spares generally. The spare is fitted to the body on the production line before the road wheels and is designed to bridge a number of wheel and tyre sizes. The smaller wheel will have a deeper profile tyre so that the rolling circumference is approximately the same as the road wheels. Perfectly legal and nothing to worry about. But should only be used as an emergency spare.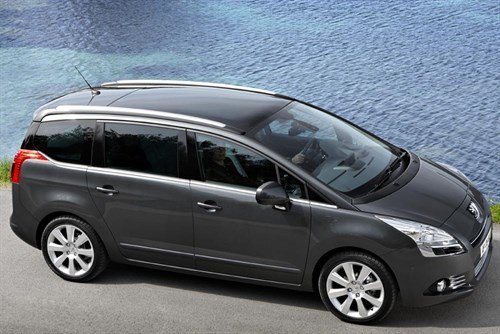 Taking a brake
In 16,400 miles, I have experienced 5 occasion of the electric parking brake of my Peugeot 2008 2.0HDI automatic locking on and had to use the emergency release procedure. The handbrake switch failed and was changed 3 times under warranty. Now out of warranty the handbrake switch has failed again with a short circuit 17 months and 5,000 miles after the last change. This suggests that the switch is not fit for purpose and gives concerns for the future reliability. Peugeot customer care approved full payment of the latest out of warranty repair and agreed for my dealer to favourably monitor the situation. My wife is now petrified of a failure following heavy braking on a motorway resulting in the parking brake locked on leaving us exposed in an outer lane. We are concerned regarding the repeated failures, have you had any reports of Peugeot parking brake problems? My car was MoT'd less than 200 miles before the last instant. The last failure occurred after having to do a slow speed emergency stop in a car park as a car reversed out of a parking space without looking. I stopped ok and parked up. On my return 2 hours later I found the parking brake locked on. Your comment would be appreciated.
MP, via email 
This is now logged in /carbycar , but there is only one previous report and one of failure of the same PSA system in a C4 Grand Picasso. The cause of electromechanical parking brake failures generally is usually moisture ingress to the brake motors that have to live in a very hostile place, but switching failures have also occurred.
Emission unpassable
I really am stuck. I would like a Passat estate or a Skoda Superb  estate. I only do about 8k a year and I really don't know what to go for. I'm looking at both. The March 2014 VW has 40k on the clock and the Skoda has 20k but a DSG box while the VW is manual. I'm thinking about cost of timing belts and servicing and reliability and I really don't know what to go for. Please help me with your knowledge and experience?
RO, via email 
Presumably these are both diesels and, if so, both are the old models with the EA189 diesel engine. My advice is do not buy either, both because a diesel is not suitable for your low mileage and because the engines are subject to a recall that VAG has not yet resolved. For the same sort of money you could get an Octavia estate with the 1.4TSI 125 or 1.4TSI 150 ACT engine.
Click back to Honest John's Motoring Agony Column 14-5-2016 Part 1
Comments
Author

Honest John
Latest