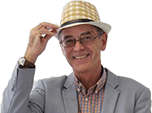 Honest John's Motoring Agony Column 23-4-2016 Part 2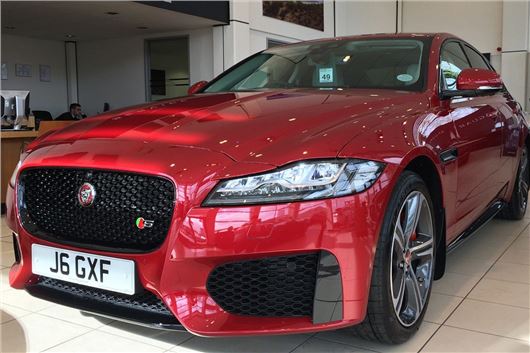 Published 22 April 2016
Click back to Honest John's Motoring Agony Column 26-3-2016 Part 1
Power to the people
I write to simply thank you for your advice last October regarding me changing my old diesel XF for a new 3.0d S. I have had to wait 21 weeks for it but I am now the proud owner. I am also delighted to return to a petrol engine. The car itself is fantastic, all the better for the contrast dark/light interior. Many thanks for your help.
JB, Castle Cary, Somerset
Last month we drove a 180PS XF 2.0d AWD from Chambery to Heathrow (about 1,100 kilometres). Not quite the same thing as the 300PS/700Nm 3.0d S. All tested at honestjohn.co.uk/road-tests
Bearing it all
My gearbox is noisy in 1st, 2nd and 3rd. What is STP that you added? Never heard of it.
JG, via email 
STP oil additive. It reduced the bearing noise and the box held together for at least two years, after which I sold the car.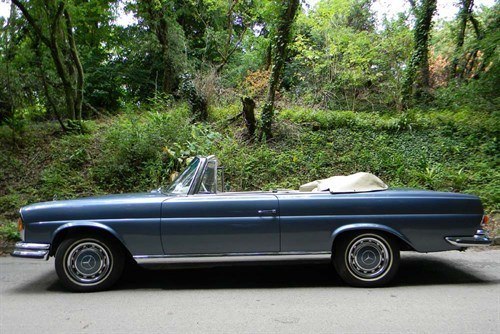 Ferry important
I want to buy a classic 1970 RHD Mercedes Benz 280SE cabrio. The car is for sale in Germany, but originally is imported from South Africa and still on South African plates. I will go for the car to Germany with my recovery truck. What documents do I need to get it on the ferry to the UK? Will there be a problem if I only have little paperwork for car, but I'll have sellers and buyers agreement. And what to do after in UK? As far I know, I'll have to register it with DVLA, do MOT and pay VAT, is that everything? Thank you for any answer.
JS, via email
See: http://classics.honestjohn.co.uk/insurance/articles/how-to-import-a-classic-car/
Making it snappy 
While driving her 46,790-mile 2011 Volvo V70 R-Design D3 Auto mileage my wife experienced a sudden loss of steering power, etc. I drove to her assistance in my 230,000-mile 2001 Volvo V70, couldn't start her car as the battery was flat. Called the AA who diagnosed a ruptured belt and transported the car to the local Volvo dealer. There they confirmed a snapped belt and replaced it. The belt had the Volvo logo written on it. As the car was only 5 years old with a low mileage I was perturbed that such a catastrophic problem should arise so early. I have been driving Volvo estates for 35 years without a problem. I rang Volvo customer service in England and was told "these things can happen." The local Volvo dealer had no recent statistics on 'snapped belts'. I would appreciate your help with this problem.
HO, Belfast
It was the aux belt, not the timing belt. They always could fail at any time after 2-3 years. The way to prevent that would be pre-emptive maintenance replacement, but most owners would not normally be prepared to pay for it. If the timing belt failed it would be a lot more serious, and that needs to be replaced at least every 6 years.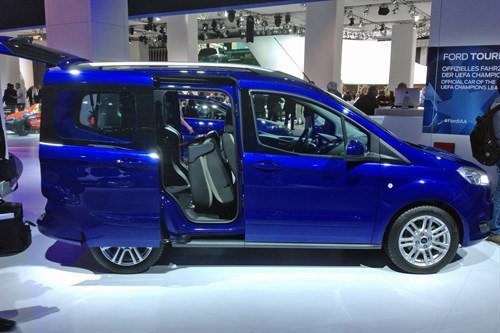 Cars for the drive-in
My 87-year-old mother has a turn-on-axis power-chair and a bigger mobility scooter. Can you recommend a small MPV or van with a side (sliding?) entry door to carry one at a time? I would buy ramps separately to save the expense of a custom vehicle. 
TP, via email
There aren't any small MPVs or vans with a sliding side door aperture big enough to drive a wheelchair or mobility scooter in sideways. Better a low floor Ford Tourneo Connect 5 seater, Mercedes Citan kombi, Citroen Berlingo Multispace, Peugeot Partner and some rear ramps. Ford has also launched a kombi version of its smaller B-Max based Transit Courier.
There may be trouble ahead
I'm looking at buying a 2011 X3 2.0d automatic from a trade dealer. It has covered 43k miles and had two BMW dealership services to date. What route would you advise taking for any warranty cover, please? Is there a warranty BMW would offer if I'm not buying from a BMW dealer, or would the likes of Warranty Direct or Warranty Wise be wiser?
JG, via email
In my opinion two oil changes in 43k miles is nothing like enough for a car, the engine of which is well known for timing chain problems. So my advice is not to buy the car.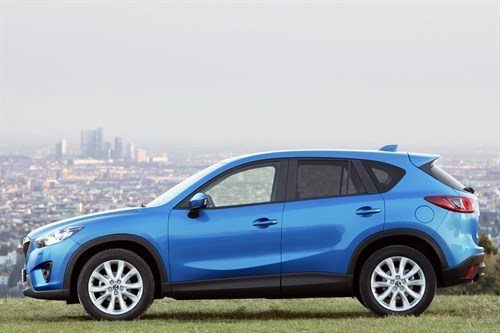 Dogs and mazdas
It's been a long time since we sought your help and thanks for the advice on our VW Golf and Warranty. Very happy with the purchase from Car Giant nearly 2 years ago. So far the timing chain on the 160BHP 1.4TSI remains intact. My daughter is interested in the following: http://www.portfield.co.uk/mazda/used-vehicles/5575896-mazda-cx-5-d-sport-nav/ Your views would be appreciated on: 1. The right price – is it true that the best time to buy is end month? 2. What warranty she should have from the dealer? 3. What else should she seek at the price you suggest as part of the deal? She likes the up market all leather and needs the space for 2 dogs. Finally, if not this make/model what alternative might she consider similar spec
FD, Essex
We now have a new service that enables you to check national asking prices directly from the reg: /used-prices/?q=CE62+RYJ £17,795 is high end of dealer price. She should insist on a service prior to purchase and a year's unconditional warranty. If the dealer still has it at the end of the month you might be able to chip him down. Sport Nav auto has the bigger 19" wheels so handles better, but tyres are more expensive to replace. The 6-speed torque converter auto is very good. This will probably be (by omission) a 150PS and two-wheel drive, not four wheel drive. The CX5 is generally rated to be the best of this type of vehicle.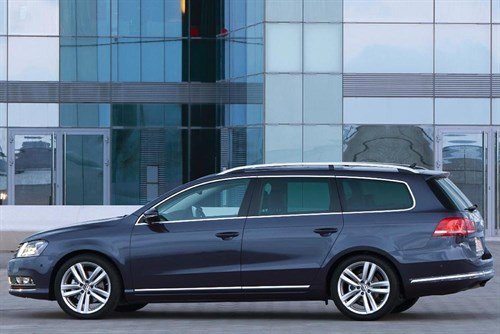 Splashing the cash
If you want to drive on rainy days and through puddles, don't buy a 2011-2015 VW Passat Executive Estate car. Mine, bought on September 1st 2014, is only 18 months old, but the glass on the low front fog lamps had collected a considerable amount of condensation on them. When I rang the VW dealer in Ipswich, where I bought it, they said the lamps would be replaced under warranty. But when I took the car to them this week I was rather taken aback when the service desk asked, 'Have you driven through puddles?'  'I suppose I have, whenever it rains, why?' I replied.  We didn't suffer floods in Suffolk this winter, but it rained and the roads were puddled. He explained that there are vent holes in these lights to let the heat out. If, however, water gets in, it can't get out. They are sealed units so the moisture can't be wiped off the glass. I'd question why lights this close to the ground have such a design fault. What enrages me most was Ipswich VW's subsequent refusal to pay for the two replacement lights under warranty. I was left with a bill for £166.58. Moreover, this situation could well repeat itself unless I'm careful to avoid puddles.
AL, Woodbridge
That's just ridiculous, but, sadly, typical of German design and build. Will be noted in /carbycar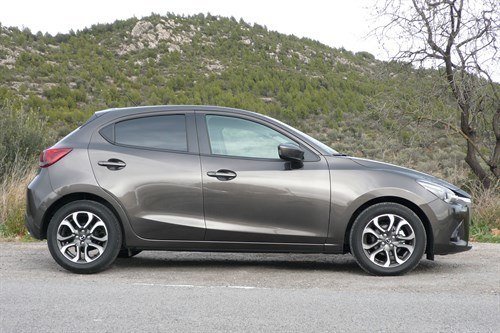 Thanks…
We test-drove the Mazda2 1.5 auto as recommended, liked it, and got a really good discount via  'Drive The Deal'. Thanks for your help.
PH, via email
Excellent. Good choice and good deal.
…and thanks again
Your advice to use Shell V-Power fuel to turn off the worrying engine management light of my Mercedes CLK worked like a dream.
WB, via email
Pleased about that. Many thanks for the feedback.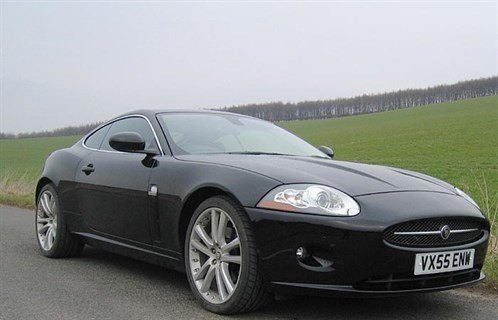 XK
My head is over ruling my heart. I would like to buy a Jaguar XK8 4.2 or XKR. My budget is around £8,000. Your advice would be much appreciated: which one to buy? Which to steer clear of?
EM, via email
Get the XK8 because the added complication of the supercharger on the XKR is an extra expensive worry. And get the roadster rather than the coupe because it's much nicer to drive top down in the summer.
Transmissional period
I have a July 2010 Chrysler Grand Voyager 2.8 diesel auto, 35,000 miles. It gets light usage; little/no high speed stuff; serviced regularly as per schedules. Looking in the service book, at the last service, (last year) it says to change transmission fluid, etc, but I can't make out if they've ticked it or crossed it. There's a hint on the invoice though. Under eng oil it says "Replaced"; under g/box fluid it says "OK". I'm assuming therefore that they've simply checked the level, (if possible) or it's a sealed unit. Obviously I'm going to check it with the garage, (in&out Cardiff), however, it's a trek to the garage, so I want to be fore armed if they say  '...it didn't need to be changed' etc. So I guess I'm asking does the fluid etc need to be changed? I would have no qualms having the fluid replaced if required. The reason I ask, is that on a previous Grand Voyager I asked the Chrysler garage, and even though in the service schedule it says to replace fluid/filter etc.  Chrysler garage said it doesn't need to be changed, as it's a 'sealed for life, don't touch unit'. If it transpires that it needs to be changed, could this be entrusted to a normal garage or is it a temperature and pressure critical item and consequently should be carried out by fedauto or similar?
RB, Llantwit Major
I'd get it changed. The dealer might not have the facility because it needs to be changed by a dialysis process at precisely the right temperature and pressure. Take it to a member of http://www.fedauto.co.uk/ A transmission oil change is normally about £200.
Click back to Honest John's Motoring Agony Column 26-3-2016 Part 1
Comments
Author

Honest John
Latest