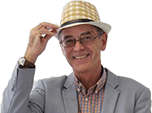 Honest John's Motoring Agony Column 23-4-2016 Part 1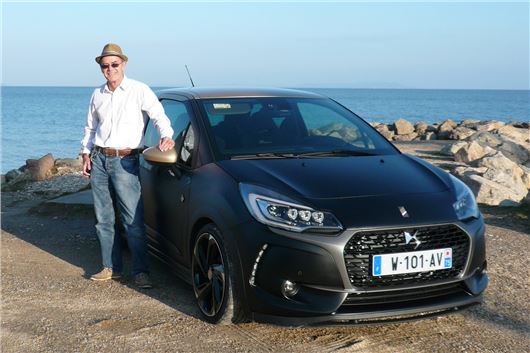 Published 22 April 2016
This week's emissive emails involve morning smoke, scarred shoulders, common sensor, shocking admissions, spare part searchery and many more to educate and infuriate. 
As usual, emails to Honest John should be addressed to: letters@honestjohn.co.uk  Please try to keep them as short as possible.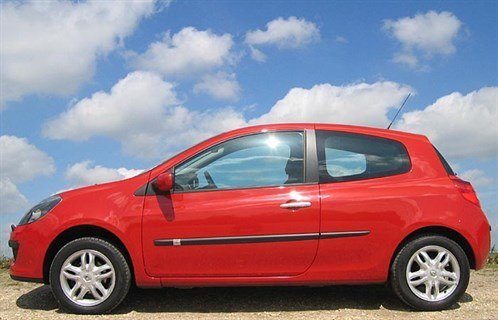 Noglow Clio
My 39,000 mile 2010 Clio 1.5 dCi will be 6 years old this summer and has been serviced annually. Sometimes it does not start within the usual 3 turns of the starter and when it takes 6 or 7, there is a noticeable exhaust plume, white/grey in colour. Never any dash lights, no warning messages ever. The car is a pre DPF model, idles steady, runs very smoothly. Opinion would be much appreciated. Am I worrying over nothing, or what must I do?
FS, via email
One or more of the glowplugs is not lighting up, so when the engine eventually fires the combustion chambers where the glowplugs were not lighting expel the unburned diesel. Maybe just waiting 5 seconds before turning the key to engage the starter will help. Maybe your battery is getting a bit weak. An independent garage can check and replace the glowplugs if necessary, but I can't answer your question about cost because if an errant glowplug fuses into the cylinder head and snaps while the mechanic is trying to remove it, what started as a straightforward job becomes anything but.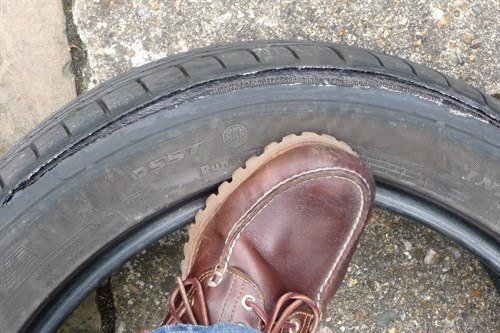 Shouldering: the blame
My car passed its MoT and had a service, but there was an advice note: "All 4 tyres stepping slightly on inner edges." What causes this? Would repositioning the wheels diagonally be a good idea as the damage is only slight? The vehicle is a 6 year old KIA cee'd 3, mileage 25k, tyres Michelin 225/45R 17 91W.
GP, Stone
Probably caused by the chamfered edges of metre-wide speed cushions. If you centre the car over these, the abrasion to the inner shoulders of the tyres is considerable. The answer is to drive one wheel over the centre of the hump and one on the flat.
Braking bad
The ABS failure light has come on in my 2010 Golf 1.4 automatic estate. The brake warning light is also flashing and the ESP light is on as well and won't turn off. The car only has 17,000 miles on the clock and I have been reading that it appears to be a fault with a pump that can cost up to £1,500. However, I gather VW has now accepted that this is a persistently recurring fault and will apparently cover the cost of repair. I am having a diagnostic test on Wednesday as I was told this has to happen first by VW customer service. I am not happy that a car with such a low mileage with a full service history can have such a costly fault. Can you please offer any advice?
DC, via email
VW took a lot of persuading but eventually settled for the solution I suggested rather than charging owners up to £1,800 for a new ABS/ESP module. The fix is to replace the brake pressure sensor inside the module using a kit developed by ecutesting.com/ Some VW dealers did this free; others charged up to £500. VW stopped supporting the free fix last August.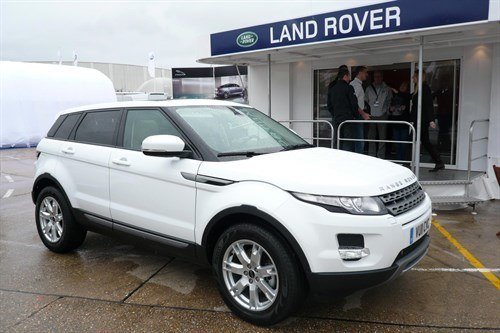 Comfort zone
I am considering buying a Range Rover Evoque. Please advise me as to the most comfortable size of wheels and tyres to be fitted? If I take your advice to have the oil changed every 10,000 miles, should I also change the oil filter as well? Thanks for your advice in the past.
GT, via email
18-inch wheels with 235/60 R18 tyres, preferably Michelin Cross Climates (available from May 2016). Change oil and filter at least every 10k miles or every 12 months whichever comes first.
Executive decision
My 1998 Peugeot 406 Executive 2.0 Turbo has 53,447 miles on the clock. It is in first class condition having been regularly serviced. The brake servo no longer works and Peugeot is not able to supply this spare. My garage is unable to find a replacement, even on the Internet. I will be forced to scrap a perfectly good car unless I can resolve this problem. Can you help please? I live on Guernsey in the Channel Islands, know nothing about cars, and cannot search on my own behalf as I do not know the technical specifications of what I am looking for or where to search. 
BM, Guernsey
Here's what came up on Google: http://car-parts.mister-auto.co.uk/en/brake-booster-peugeot-406_lg74_ls1477/ And: http://www.gsfcarparts.com/virtualcategory/index/PEUGEOT-406-1996-2004-Estate-2.0-Turbo-10-96-10-04-108-147-1998-Petrol-4?offerp=PPC30&utm_source=google&utm_medium=cpc&utm_term=_cat%3Agsfcarparts.com&utm_campaign=dynamic/ It is vital to make sure you get the part for the turbo petrol and not the HDI (turbo diesel) because that works differently.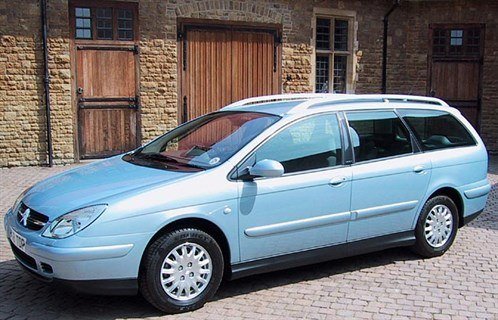 Retyrement
I have had a 2002 Citroen C5 since new. The wheel balance was fine until I replaced the tyres. Since then the balance has been bad. No matter how many places I try, no one seems to be able to balance them. To me, the answer seems to be to balance the wheels on the car. But no garage around the Warrington area seems to be able to provide this service any more. Are you aware why this is so and do you possibly know of any garage that does? I would be prepared to go anywhere in the Manchester area.

KB, via email
The process of jacking up the car might have upset or broken part of the suspension. This used to happen to me after changing the tyres on Alfasuds. But one trick worth trying is swapping the tyres back to front, same side. If the fault is with the front tyres themselves, you won't feel it so much swapped to the back.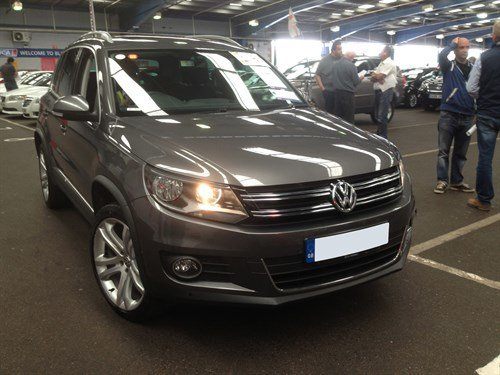 Loads of money
I have been very impressed with all the reviews, including your own, of the Michelin CrossClimate Tyre; particularly as I can't afford to run a set of winter tyres in addition to summer ones. I drive a VW Tiguan 2.0 TDI 4Motion on 235/55/R17 99V Bridgestone Dueler H/P tyres at the moment. A recent enquiry to Michelin tells me that they will be releasing, later this year, a CrossClimate 235/55/R17 103XL. I understand the XL stands for extra load and would appreciate your advice on fitting the tyre to my VW Tiguan? Would the fact that it is designated XL have an adverse effect on the ride quality?
IG, via email
My HR-V is on 215/55 R17 98W Extra Load Cross Climates and they work brilliantly. Ride is far better than on Michelin Primacy 3s, noise is less, steering feel is better, and there is no fuel economy penalty. I saw 70mpg over the weekend and am averaging a true 60mpg.
Guesstimate 
I am finding it a minefield trying to find an Insurance company that will cover my son for 1 week while visiting me from the USA and using the car in Ireland for the week, He did have a Full UK Driving licence but the DVLA asked for it back when he no longer had a UK address. He does have a full USA licence. Driving over 10 years, age 39.
DB, Lon Las, Anglesey
Try: https://www.aplan.co.uk/  But it might be more expensive than hiring a small car for a week at the airport in Ireland.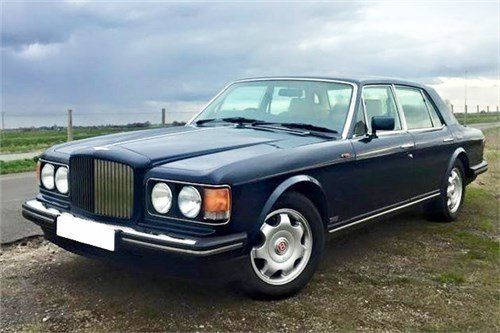 Breaking promise
I am negotiating to buy a 1988 Bentley Turbo R saloon that is stuck at a local garage. The car has damaged rear wishbones, rear nearside wheel is 'bottom out', like an urban hotrod. The garage owner is an old racing hand who advises me the repair and re-commissioning is  "listed at £8 -  £10k". I may be able to buy the car for £2k. My plan is to have it stripped (everything works, car has about 130k on clock, same owner last 10 years) and sell the parts off. I have garage storage. This is not a classic Bentley but the parts are still very pricey. I also have a restorer who thinks we can save it by fabricating suspension parts, not through Bentley. I can afford to lose the money if it went wrong

AG, London
The general advice about these is to steer clear because they are very deep moneypits, especially if there is any rust, and restoring and maintenance costs greatly outweigh any potential increase in value. So, sadly, selling the bits makes the most financial sense.
Conned rod
I read your website column weekly and really appreciate the content. Congrats on your well-deserved award. Returning home late evening last week in my 2008 VW Golf 1.9TDI BXE, I joined a dual carriageway at below legal speed and felt/heard a bang from the engine. Stopped and checked, nothing visible but engine running as if on 3 cylinders. Limped home (about 8 miles) at 10/15 mph. Serviced 2 weeks previously, longlife oil used, at 81,000 miles. Excellent, reliable garage, who collected car from home with tow vehicle. Major oil deposit on gravel - and trail all the way to garage from oil in sump tray. It seems that as with so many of this BXE engine, a conrod had disintegrated, holed the engine block, and bent the sump too - hence oil loss. Internet checks show this is a major problem but VW does not want to know. Possibly sub-standard parts used as a cost-cutting exercise. Value of vehicle is perhaps £5k if lucky and in good nick. Replacement engine without labour is greater than this. Feel very angry that VW has produced a vehicle that might have caused a major accident. If this had been an automatic in the fast lane of motorway, and engine suddenly seized, locking up totally, with perhaps a family on board, I shudder to think of the consequences. I guess VW would not be interested in that scenario either. I realise there is nothing you can do on my behalf, but felt other owners should be aware. This model engine is in Skoda, Audi, I think SEAT etc. etc. (and I used to think VW engines were bombproof).

PO, via email
Many thanks. Yes, I do have a history of this happening with 1.9TDI PDs. See the entries in /carbycar/ Your report will shortly be added. There is nothing bombproof about VWs. More reported faults on the Golf VI than any other car, though this may be because people's expectations are unreasonably high.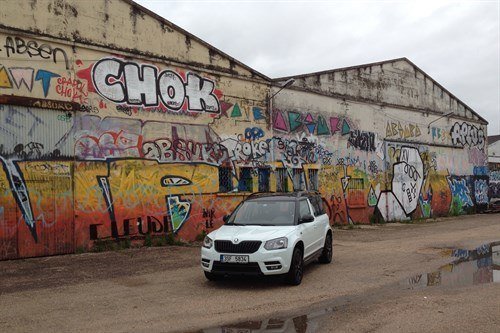 Yet man
We have owned our 2010 Skoda Yeti 1.8 TFSi 4x4 since new, and have done just under 60,000 miles in it. Firstly, does our car have the CDAA engine that supposedly has problems? How do these manifest themselves and how serious are they, please? Secondly, the car is parked overnight facing very slightly downhill. Sometimes we have difficulty getting it into reverse gear- what is the problem likely to be here? We would be very grateful for any comments you may have.

AS, East Sussex
Yes. The engine is direct injection and the problems are carbing up of the inlet valves and rising oil consumption because the piston oil rings have lost their effectiveness. But if you don't have these problems, don't worry. Keep using Shell V-Power petrol and enjoy what is by far the most enjoyable Yeti. Try parking the car the other way round.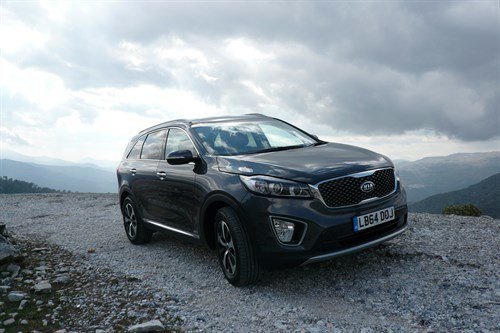 Four by flaws?
I am going to change my 2009 Volvo XC60 for a new 4X4. The two cars I am considering are the new LandRover Discovery Sport and the KIA Sorento. I would appreciate your opinion as to which one to choose and why.

GR, via email
The KIA Sorento comes with a 7 year warranty, drives well, the KX2 manual can do 40mpg and is actually a very good car and very good value at £32,000: /road-tests/kia/kia-sorento-2015-road-test//  The Discovery Sport is more sophisticated, handles a bit better and endows more status, but is more expensive.
Snap decision
Yesterday I took my 11-year old BMW to a local garage for an oil change and a full wheel alignment. While doing the wheel alignment they sheered off a bolt in the rear wheel adjustment. They are now looking to replace the bolt and the part that it bolted into. It is looking likely that I will be expected to bear the full expense of these parts at approximately £350. I have every sympathy that mechanically these things happen, but where do I stand on this?

JC, via email
I'm afraid you have to pay for it. The car is 11-years old, so there is always a risk of bolts shearing when adjustments are made. The most common are diesel engine glowplugs that frequently become fused into engine cylinder heads. But suspension components also lead a very hard life in extremely hostile conditions.
Click for Honest John's Motoring Agony Column 26-3-2016 Part 2
Comments
Author

Honest John
Latest