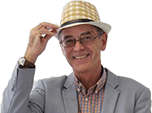 Honest John's Motoring Agony Column 09-04-2016 Part 2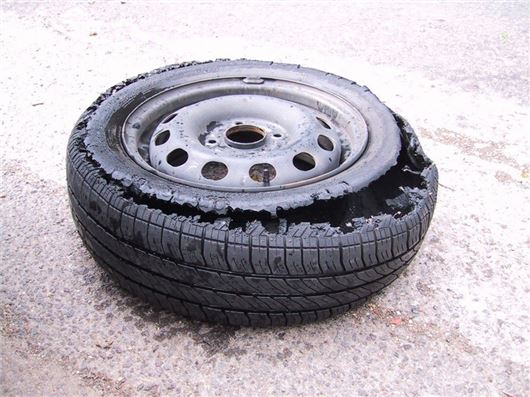 Published 08 April 2016
(Back to Honest John's Motoring Agony Column 9-4-2016 Part 1)
Suffering air loss
The front nearside Continental winter tyre of my Range Rover Sport loses 4PSI of air when driving a 200 mile mainly motorway trip, but not when parked on my drive for a couple of days. So, to my simple mind, as pressure builds, air gets out somewhere. They are aftermarket wheels I've had for some time so wondered if this could be a "porous" issue. Any thoughts?
BB, via email
Could be porous alloy or, more likely, a failed rimseal possibly through damage. This is very dangerous because a slowly failing rimseal could suddenly let go and lose all the air out of the tyre. Happened to me years ago on Continental Eco Contacts on steel rims.
Water in well
Please can you advise me? I have a 2007/57 Honda Jazz and the boot leaks terribly in the spare wheel well and water has now started leaking into/soaking into the rear footwell, passenger side of the car. I understand from a friend and Honda Jazz owner, that this is a known fault and that it is possible to arrange for a Honda dealership to repair the known fault free of charge and that you are able give guidance. Can you please advise me as to how best I would go about this? I bought the car 4 yrs ago through a private sale, so I am not attached to or gave a relationship with a dealership, so to speak, my nearest would be Brayley Honda, Enfield. Any advice you can give would be greatly appreciated. I imagine that a request for a free fix could be met with some considerable resistance.

AB, via email
I would guess that one of the one-way cabin vents that let stale air out of the car has broken and is admitting water instead. They are located between the lower sides of the load area and the bumper valence extensions, hidden by carpet inside. Though Honda is helpful, I have never heard it fixing this FoC on a 9-year old car.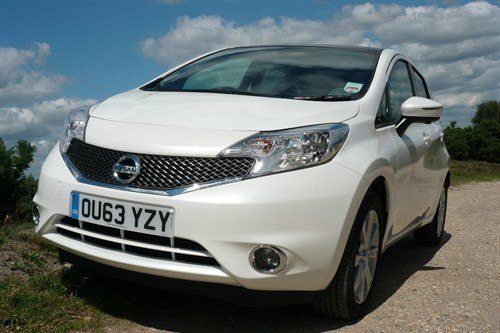 Gaining threedom
I am buying a new car and found that in several ways a 2-year old Nissan Note 1.2 was more to my liking than other small cars I looked at. When I discussed it with my garage guy he said not to get a 3-cylinder engine car. It was a bit noisier which I didn't like. What is your view? I don't drive a great deal but I do the 80-mile London to Brighton run every week.
RS, via email
This is a test of the supercharged Note 1.2DIG-S 3-cylinder: honestjohn.co.uk/road-tests/nissan/nissan-note-12dig-s-acenta-premium-2014-road-test// And this is a test of the unsupercharged 1.2 3-cylinder Nissan engine in a March/Micra: honestjohn.co.uk/road-tests/nissan/nissan-micra-k13-2010-video-road-test-in-phuket//
Gripping yearn
I had four Dunlop Sport Bluresponse tyres fitted to my parents' Vauxhall Astra (205/55 R16) and noticed that their sidewalls were noticeably softer than the Bridgestones that they replaced. They also appear to be wearing at a faster rate than the Bridgestones. It is almost time to replace the original tyres on mine (195/65 R15) but I'm concerned by the Dunlop wear rate and how the tyres appear 'squidgy' (as if they're underinflated). Michelin Energy Saver and Goodyear Efficientgrip Performance are alternatives, scoring highly on the noise and wet grip ratings. The Michelin comes with a price premium and a marketing claim of lasting more miles. Have you heard of the wear rate issue on the Dunlops before and do you have any tyre recommendations based on your own experiences? I do 50/50 motorway/rural driving and have a relaxed driving style. 
CB, via email
Michelin Energy Saver Plus last well but give a hard and sometimes noisy ride. Goodyear Efficientgrips are better. Most tyres seem to ride and handle better at lower cold pressures than recommended. As they heat up to running temperature the pressure rises by 2-3PSI. This is my experience of both. But I'm now running on Michelin Cross Climates instead of Primacy IIIs and they give a lovely, supple ride with no fuel economy penalty. I've only done 6k on them and had no reports of poor wear.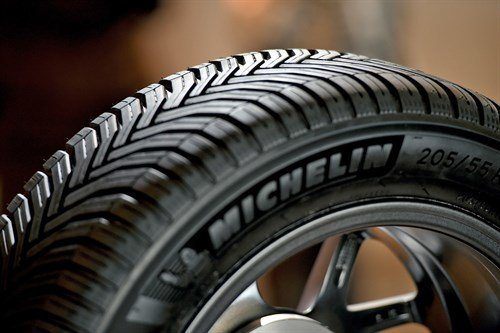 Size matters
You had an agony column query recently about Cross Climates for 18 inch wheels. I had asked our local supplier about this and they told me that Michelin and as far as they know Goodyear do not do winter or all weather tyres above 17 inch as manufacturers tend to specify smaller wheel diameters for winter tyres. For my Qashqai, which, of course, has silly bling 18 inch wheels, Nissan recommends a separate set of 16 or 17 inch wheels for winter.

CS, via email
Nokian lists Weatherproof all weather tyres for 18" rims in 235/60, 235/55 and 225/40 R18. Michelin Cross Climates in 235/60 R18 are arriving in May and in 225/40 R18 in June.
Beating about the bushes
My life-long friend, who was widowed recently, is very anxious about the need for and cost of the replacement suspension arm rubber bushes on her Nissan Micra for both the front nearside and offside. The car was purchased in January 2014 with a mileage of 6700 from a Nissan garage when it was 16 months old (first registered in September 2012). Last September it passed its MoT with a mileage of 14,384 but with an advisory of 'suspension bushes deteriorated on both sides but not moving excessively.' Can you advise if it is usual for such a problem on a low mileage car and whether the replacement work can be safely delayed for checks on the normal service schedule, please? The garage has succeeded in getting a £220 contribution to the £616 cost from Nissan. However, there were issues with the way my friend was treated and perhaps a further contribution from the garage could be requested. Any help you can give will be appreciated.
RB, Northampton
This is a common failure on Nissan Notes that have similar suspension. She could use this fact and the general liability law against the supplying dealer (Nothing to do with Nissan or any other Nissan dealer). Law here:  /faq/consumer-rights/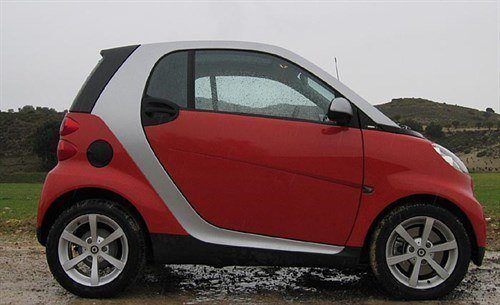 Screwed fix
I'm looking for advice on how to proceed with a dealer who is being difficult and I feel I have been treated unfairly. My car recently developed a fault where it loses power as high speeds (50mph+) and goes into limp home mode. I took my car into the Sheffield Mercedes dealership, where I had purchased it approved used 19 months ago. The garage confirmed it was a problem they often saw, and a quick google of "Smart CDI turbo problems" finds many customers having what seems like the same issue. I agreed for them to proceed with the repair and returned a few days later to collect the car. I was provided with an invoice for the work, which states: "Carry out diagnosis for EML. Found fault stored for EGR system. Carry out diagnosis and confirm wiring repair required. Carry out wiring repair, fit new bracket. Clear fault codes and test – ok." I was charged £429.72 for the repair, which also included the cost of replacing a wheel cylinder. The next day I took my car on the motorway and immediately discovered the fault had not been fixed. I rang the garage and they apologetically booked it in again. After having the car a further week the garage are now saying they need to perform a different repair, and have quoted me £849.30 for this extra work, taking the total for the job up to £1,526.58. This is more than I can afford as a student, and represents a significant portion of the purchase price £5,500. I bought this car approved used from a main dealer to get the peace of mind of avoiding these sorts of problems, and being without a car means I have incurred additional travel expenses and inconvenience. I have had to decline the further work and the car is back with me with the issue unresolved. Through my efforts with Mercedes customer service I was verbally offered 25% off the cost of the repair, although I have had nothing in writing. My requests for this to be included in the new estimate from the dealer have been ignored. I have raised a case for this with Motor Codes but it has been pending review for over a month. As I purchased the car on finance, I believe it is possible to put my case to the financial ombudsman. Unless there is anything else you can suggest? How can a garage return a car and claim a fault is diagnosed, repaired and tested, then ask for even more money when the fault has not been fixed? I asked the dealership if they had indeed tested the car as stated, and did not receive a response. Also, shouldn't Mercedes be fixing what appears to be a known issue with the turbo free of charge?
NH, Sheffield
They tried to fix it the cheap way and that didn't work so now they
need to fit a new EGR, which is much more expensive, but they should swallow the cost of the first repair. These cars only ever had a 2-year 25k mile warranty when new.
Click to Honest John's Motoring Agony Column 9-4-2016 Part 1
Comments
Author

Honest John
Latest