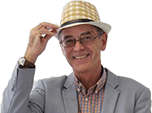 Honest John's Motoring Agony Column 2-4-2016 Part 1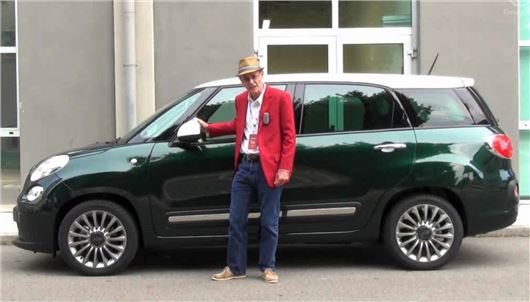 Published 01 April 2016
This week's award winning two-parter concerns human rights, VW Things, garage bills, big bikes, sticking brakes and more than you can shake a gearstick at.
As usual, emails to Honest John should be addressed to: letters@honestjohn.co.uk  Please try to keep them as short as possible.
Last days of disclosed
Can a registered keeper be taken to court for refusing to disclose the driver details if they receive a Parking Charge Notice from a Private Company saying the driver breached the terms and conditions of use of privately operated Airport access roads. I was under the impression that only the Police and Councils could insist that the Registered Keeper disclosed driver details. Has the Law changed in recent years?
DH, via email
Yes. See: www.honestjohn.co.uk/faq/private-parking-penalties/  If the registered keeper of the vehicle that breached the contract refuses or fails to disclose the driver of the car at the time after receiving the PCN, then the keeper is liable for the penalty. But if he discloses the driver and the driver refuses to pay the penalty then only the driver can be taken to court for it, not the keeper. This was reaffirmed by the Supreme Court on 4th November 2015. If you follow the link you will see that Clause 56 of the Protection of Freedoms Act 2012 gives them that right. I repeatedly tried to warn the public about this prior to the bill being enacted but no newspaper (Telegraph, Mail) would back me up, possibly because of the vested interests involved that are making hundreds of millions out of this. Possibly because there is more kudos in righting a wrong than in preventing a wrong in the first place.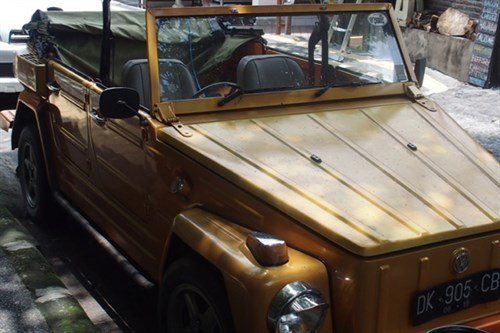 Volk hero 
Another Kubelwagen for your collection.
RP, Bali
I actually hired one of these in Bali in 1981. Same colour. Drove from Sanur to Singaraja and back. Quite an adventure in those days with 6 volt headlights, no street lights, and families in the habit of dining in the middle of the road in villages. To VW it was the Type 181. In the USA some advertising wiseguy dubbed it "the Thing". Mike and Edd did one up on 'Wheeler Dealers', which was when I found out precisely why the one I had wouldn't idle.
Assault and Battersea
I took my vehicle to a garage in Battersea recently and had the most shocking vehicle repair experience of my life. While the staff are friendly and accommodating, the charges are extortionate, the servicing work is shoddy or incorrectly carried out and they often return the vehicle with something else wrong. I have taken my car to them for three sets of repairs (MoTs, tyre replacements, etc.) and they have got progressively worse each time. On this occasion the car was returned with: Wires hanging out of fuse boxes on the drivers side; Front passenger seatbelt clip stuck under the plastic central compartment after they had taken off the central cover to work on the electronics; unable to lock the car. They claimed that this "electronic fault" must have happened overnight after the servicing and that despite the fact they were tinkering with the electronics as part of the repair, they would not claim responsibility for it and that "this sort of thing happened all the time. Even windows go down in the night on some cars when no one is near them." There were also plastic bits (likely to be from the car) dotted all over the floor of the car. The servicing cost me a staggering £1,200 for a single electronic part to be replaced and MoT. They claimed that the labour took 4.5 hours to complete the works and charged me £618 (plus 20% VAT) for it. I have been left hugely distressed, not to mention out of pocket, by the whole experience at a really busy time of the year for me. What can I do here, or was I just done over and there isn't much I can do about it?

SG, London SW1
Your rights are here: www.honestjohn.co.uk/faq/consumer-rights/ They apply equally whether buying something or having work like car repairs carried out. But obviously you have to make a brief, clear, simple case that a busy judge can readily understand. Remember, garage labour rates, like private medical attention, depend on property values in the location and in Central London they are the highest in the country. You can't live in a £5 million London house and expect the local garage to charge £20 an hour. Hopefully this situation will eventually bring about a collapse in London house prices because the people who live in them won't be able to hire servants or get any work done on their houses or cars except at astronomical London rates.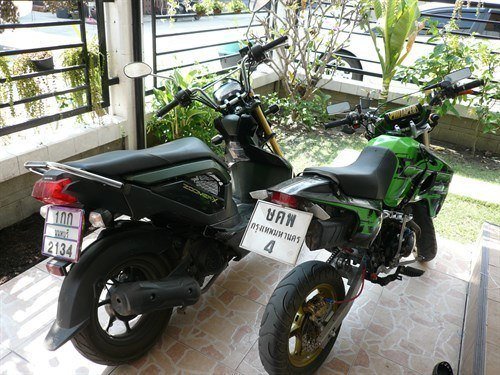 Licence to thrill?
Although my last two e-mails to honestadvice have gone unacknowledged, I thought that as a regular Telegraph reader I would attempt once more to get your interest. I have over time frequently read letters from your correspondents about the DVLA losing their driving entitlements when they were obliged to apply for 10 year renewals. I recently had to make such a renewal, and received my new licence today. I first passed my test in 1969, and was granted all the entitlements that applied when I first received a 'photo card licence' Following your advice when the recent renewal became due I copied my current licence before I sent it off so that I might have some evidence if the licence was returned lacking, for example, my rights to drive minibuses up to 17 seats, and 7.5 tonne trucks. Imagine my surprise when my new licence arrived today, and in addition to all the previous categories, I am now entitled to drive a category A motorbike, with the additional qualification granted from 19th January 2013. I have never applied for a licence to, nor have I ever driven a motorbike in my life, has the EU decided that everybody in this country should be allowed to drive powerful motorbikes without any experience or a driving test, or is the DVLA just not fit for purpose?
SM, via email
Sorry, emails sent to honestadvice don't necessarily go to me, but when they do I answer them straight away. I checked my own entitlements. The entitlement to rider a Category A motorcycle is provisional and for a motorcycle only up to 125cc. You have to undergo Compulsory Basic Training and take a theory and practical test to ride one without L plates. You can also take the Direct Access routes to ride motorcycles up to 35kW or or unrestricted power. It's explained here: https://www.gov.uk/ride-motorcycle-moped/bike-categories-ages-and-licence-requirements/ and you can check your own entitlements in detail here: https://www.gov.uk/view-driving-licence/ but you'll need your National Insurance Number to hand.
Natural reaction
What can I do about my Maserati brake pads fusing to the discs? After I take it out of my garage to wash it, then put it back, a few days later I find it very difficult to release the parking brake.
KB, via email 
This will happen because the discs are of relatively soft iron alloy and the pads have metallic content. If you don't want it to happen, drive the car round the block a few times and brake it a few times. Putting a wet or recently washed car straight into a garage is always a bad idea because it not only takes damp into the garage it washes out the cylinder bores with neat petrol and fills the exhaust system with condensation.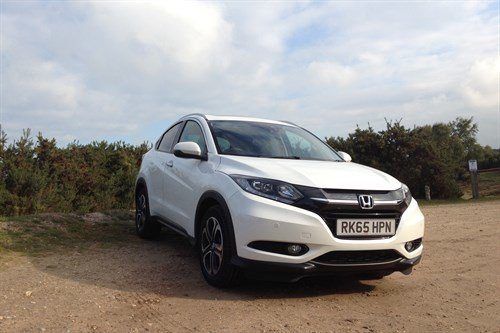 Cross dresser
Which is the best crossover in 1.6 - 2.0 diesel? I thought of Toyota RAV4, Mazda CX5, VW Tiguan, Hyundai Tucson, KIA Sportage. It's really confusing to choose one from this. Can you please recommend a crossover with good mpg and less body roll.
SV, via email
Honda HR-V 1.6iDTEC. 60mpg with decent ride and handling. Better still (even remarkable) on Michelin Cross Climate tyres. That said, if you want petrol, the new KIA Sportage 1.6T GDI GT is a nicely balanced package with outstanding handling for an SUV.
Bonnet catch
I've been looking for a used Discovery 4 HSE up to £25k and 50,000miles, but recently saw a Range Rover Sport HSE whose interior I fell in love with. I understand they share many of the same underpinnings, but my garage, an independent Land Rover specialist, has warned me against the Range Rover Sport due to poorer reliability - often as a result of neglect by previous owners. What's your view?
LW, via email
Your garage makes a good point. Some of the toffs who buy these never lift the bonnets and don't maintain them at all. It may be a rare case of an ex company maintained example being better than an ex private example. But in any case you want to see a full service record with oil and filter changes at least every year or every 10k miles whichever came first.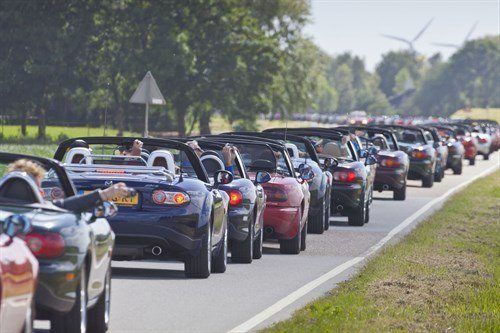 Metalflake
For my 2014 Christmas present my wife purchased a 2011 MX5 Kendo with 33,000 miles on the clock then; 36,000 now. It has a FSH (all with Mazda dealers), the first 4 services carried out in Edinburgh, the last one locally to me in South Bucks. As you would expect, it passed its 2015 and 2016 MoTs but with the latest one the tester pointed out small rust patches under the rear of the body, nothing serious he said but easily treatable with, say, Hammerite Waxoyl. Nothing about this rust was mentioned at the 2015 MoT, nor the service that year when I assume the car would have been put on a ramp. Thinking this would be covered under a 10 year body warranty I took the car back to the local Mazda dealer who told me it was not and that it looked as if the car might have flood damage and that only the rear was affected (true). I cannot comment how the car was stored under previous ownership but can say since transfer to me it has been garaged overnight most days. Why has this rust appeared only recently, as it seems there have been changes only in the last 12 months? There was a suggestion of flood damage but there is no evidence of this inside the car. It is also only towards the rear. And even if stored on wetter roads in Edinburgh, cars on UK roads get wet underneath on rainy days including the more corrosive salty conditions in winter. I have not contacted Mazda Head Office in UK preferring to seek an informed opinion first but do I have a case with Mazda? Your views would be appreciated. 
PM, Stoke Poges
There are different depths of floods. It may have only been sitting in 6" of water. But even so there would be corrosion on the brake disc backing plates, brake line clips and other evidence. However the car is probably covered by a a 6 - 12 year no rust perforation warranty, but only a 3 year paint warranty, so if the rust is simply superficial where paint has peeled off it would not be covered by the warranty anyway.
Drivestrain
From cold, my Audi Q3 2.0TDI manual suffered from mild clutch judder when taking off in first gear. The dealer couldn't identify a problem. You suggested that the dual mass flywheel could be starting to fail and that a dealer won't admit this because of what it's likely to cost him for a car under warranty. I persevered with Audi and finally they have recognised the fault and are fitting a new flywheel and clutch under warranty. Thanks for the heads up on the likely problem.
WH, via email
Excellent. Well done.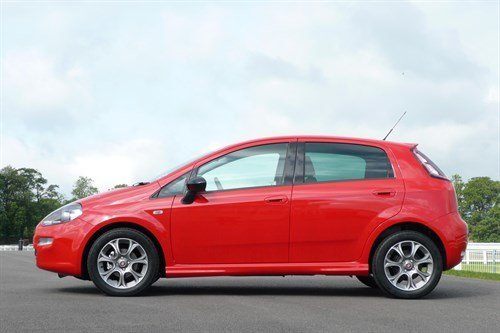 Dualogical
My car 2011 FIAT Punto semi-auto stops intermittently and shows transmission error on the dashboard. Diagnostics don't reveal any error. They tried to top up the transmission oil and it still happens. Cold start - no problems. Is there ant option to change the gearbox to full auto to solve the problems?
MS, via email
A Dualogic is an automated manual. Basically it is a manual gearbox that has been robotised with an electric clutch and an actuator to change the gears. Clutches can eventually fail. Actuators can fail. But sometimes the actuator can be re-programmed. Try a member of www.fedauto.co.uk/ There is no torque converter automatic for a Punto and changing the Dualogic for a manual transmission would cost more than the car is worth.
Rejection slip
I bought an ex-demonstrator Golf GTE PHEV from a VW dealer 250 miles from me. The car had been on charge since Saturday but come Monday it still was on 0 miles, which I found out after making the drive up and signing all the paperwork. The dealership has admitted  this by email which I have, but will not accept my rejection of the car.
AH, via email
The Consumer Rights Act of October 2015 gives you 28 days to reject a car for any fault. If the hybrid battery of the car will not charge, then that is a fundamental fault and you have the right to reject it. But if they have fixed the car and refuse to accept rejection, yours could become a test case for the new law. Because the car is considerably more expensive than the £10,000 Small Claims track limit you will need a specialist solicitor and will incur legal and court costs. See: /faq/consumer-rights/
Click to Honest John's Motoring Agony Column 2-4-2016 Part 2
Comments
Author

Honest John
Latest