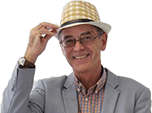 Honest John's Motoring Agony Column 26-2-2016 Part 1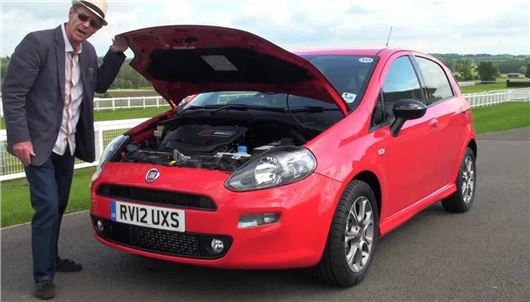 Published 26 March 2016
This week's carnage concerns cabbing, adding, servicing, cruising, insuring, regenerating and many more ings with nowhere else to go.
As usual, emails to Honest John should be addressed to: letters@honestjohn.co.uk  Please try to keep them as short as possible.
Smooth gearchange
I want to change my 2008 VW Passat 1.9TDI manual for an automatic to use as a taxi. No problems with the Passat so far. I have run it for two years. The only disadvantage is that I have to change the clutch and Dual Mass Flywheel kit every year (£600) and I also have problems with my left knee from the clutch. That's why I now want an automatic, so which should I choose: Toyota Avensis, Volvo S60,V70 or S89, Passat, Touran, Octavia, Rapid, Mondeo? Which one is most reliable car for not more than £10,000.
CZ, via email
If you want to use it as a taxi then the best and most reliable car for the job is a Toyota Prius II or III. That's why the prices of used Prius are so strong.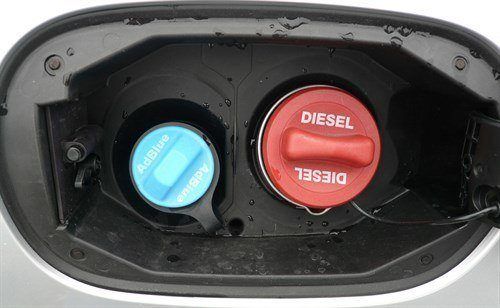 Filler tips
I have been looking at the Audi A6 with a view to getting the current model to replace my Mercedes E-Class, which is 3 years old. The Audi seems a bit smaller than the Mercedes, but drives well. However, there are two filling caps: one for diesel and one for an additive. When I asked the salesman what this additive was for he was a bit vague, giving me the impression it was expensive. Have you any idea what this additive is, how often it has to be added and how much it costs?
EB, via email
It's AdBlue and usually sits in a tank in the spare wheel well. Costs £15.99 for a 10-litre container and lasts 3,000 - 6,000 miles. Its purpose is to reduce NOx emissions from the exhaust system in order to comply with EU6. Virtually all EU6 diesels of 2.0 litres or more (except for Mazda's Skyactiv diesel) need an AdBlue SCR system to comply with EU6. A6s along with current model E Class and F10 BMW 5-Series are currently heavily discounted by an average of around £10,000 due to new model blight.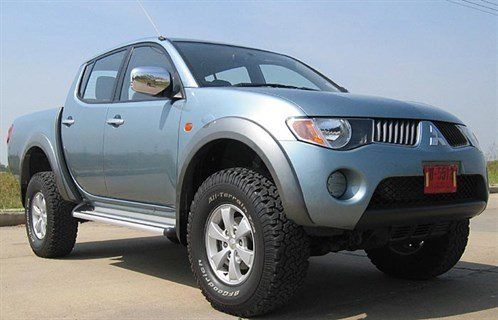 Barbar heller
My son took out a lease on a new Mitsubishi Barbarian L200 in January 2015. It's a 2.5 diesel. On Christmas Day, while returning from Tamworth where he had been visiting his children, it broke down on the M6 near Keele. It had done a total of 9,700 miles from new. Mitsubishi Rescue brought him home to Southport and took the vehicle to their dealer in Preston. It has complete engine failure, due to failure of the Diesel Particulate Filter. Mitsubishi has agreed to supply a new long engine, but will not cover the cost of installing it. They say the vehicle should have been serviced at 9,000 miles, when the fault with the DPF may have been spotted then. What can he do?
JM, Southport
If the service interval is 9,000 miles then that is correct. I guess that regeneration of the DPF failed because of the way the vehicle has been used and in that circumstance extra diesel can be introduced to the engine to burn off soot in the DPF, but instead leaks into the sump, contaminating the oil and raising its level to a point where the engine starts running on its sump oil and cannot be shut down. The raised oil level would have been rectified at the service by the oil change. So, really, in my opinion, this is a fair solution.
Make sensor this
I purchased a new VW Golf about 12 months ago and recently the Automatic Cruise Control has tripped out on a number of occasions giving the message "No Forward View". VW says that the radar sensor is satisfactory but requires calibration, which is not covered by warranty. This can only be done by VW who have unique equipment required and the charge is £350. I understand it represents about three hours labour. I find this very expensive and am alarmed at the thought of possible repeated regular charge. Is this reasonable?
RB, via email
Number of complaints about this. Obviously if you have bumped and damaged the scanner then you can't expect a repair within warranty. But if it has simply failed then it is outrageous for the a supplying Volkswagen dealer to charge this sort of money to re-rogramme it.
Kiwi question
My daughter is coming over to the UK from NZ with a NZ driving licence. I would like to be able to put her temporarily onto my insurance policy. Is there an insurance company that will allow this?
EH, via email
Try: https://www.aplan.co.uk/  But be warned. It may not be cheap.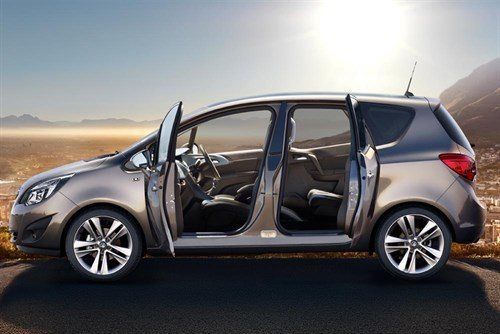 The regeneration game
I have a 2011 Meriva diesel with 58,000 on the clock. It had a full annual service including oil change at 53,000 in September so I was surprised to get a dashboard warning that it needed an oil change. The garage checked the car over and told me diesel had got into the oil that had been bled to help clear the DPF probably because I had been doing too many short journeys. So they had to do a DPF regeneration with the total bill coming to nearly £260. One of the salesmen told me he had had the same problem with a Corsa, in the first 3,000 miles from new. Online searches suggest variously the need to drive over 40mph or over either 2,000 rpm or 2,500 rpm once the engine is up to full operating temperature. Which is correct and roughly how long for? I have also found fuel additives that claim to clear the particulates blocking the DPF. Are they worth using and if so which ones?
SL, Newcastle upon Tyne
DPFs burn off soot passively and actively. Drive a diesel 10-20 miles and it will passively burn off any soot in the DPF from the cold start. Repeated short runs from cold will inevitably fill a DPF with soot. The engine system is also pre-programmed to actively burn off soot in the DPF every 250 miles or so by injecting unburned diesel into it to start a fire inside and burn off the soot. But if there is too much soot in the DPF that doesn't happen and the excess diesel sinks into the sump, to the extent that the sump level can gradually rise to a point where a compression ignition engine starts running uncontrollably on its sump oil and blows up. The type of driving you do is not suitable for a diesel with a DFP so you need to get rid of it and buy a petrol-engined car.
Sense of rumour
Just an email to thank you for all your advice over the years that led us to buy a wonderful Peugeot 306 2.0HDi in 2000 that we've only just sold after 184,000 miles, and a 2.2 litre diesel Civic that completed 100,000 trouble-free miles last week. I'm writing, as clearly as you've recently given up your website and seem to be feeing time for other pursuits. I want to get my thank you in, before you eventually retire. Thanks too for all the other advice I've read about in your pages in the Telegraph. You don't need to reply by the way, I know you get hundreds of emails.
HW, Cardiff
Recently given up my website? No way. I have 51% and it's thriving with 10,000,000 page impressions a month. You don't see as much of me in The Telegraph any more because they have their own website that they regard as competitive to mine. For readers with withdrawal symptoms I now run a much bigger Motoring Agony Column on my website. The most second most recent to this one was: /news/honest-johns-motoring-agony-column/2016-02/honest-johns-motoring-agony-column-13-2-2016/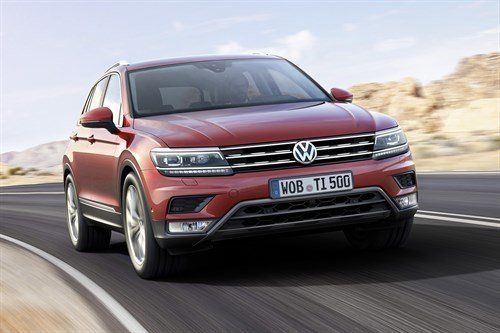 Essex girl
My daughter lives in Essex and drives 30 miles into East London 6 days each week. Most of her other journeys are on motorway/major roads. She is interested in purchasing new or second-hand VW Tiguan. She currently has a 2.0 diesel. Can you suggest the most efficient engine in the range?
BB, via email
A new range of Tiguans will arrive this year and the most efficient will be the 1.4 petrol plug-in hybrid GTE model. That's likely to be about £35,000. She could get a RAV-4 hybrid or a new model Tiguan 1.4TSI 150 ACT from around £26,000, or a more efficient Suzuki Vitara S 1.4T BoosterJet from around £22,000. The nicest diesel in this price category is the Honda HR-V 1.6iDTEC that does about 60mpg.
Keypad con
Last December I parked and paid (overpaid, in fact) for a stay in a Britannia car park in Stafford. I mistakenly typed my registration  incorrectly, in the dark I might add. When I received the fine I contacted Britannia who agreed I need not pay the fine but insisted I paid a £15 admin fee, which I refused. Today I have received a letter from Debt Recovery Plus claiming I owe £160. They have told me either pay the fee or I will have a County Court judgement against me. Can this happen?

DJ, Stafford
They are lying. They can't get a County Court judgement against you without a Small Claims hearing, which you can attend to defend yourself and whether they can enforce the penalty depends on how the judge rules. The keying in numberplate system is very nasty because it seems designed to create the likelihood of error. That said, after the November 4th 2015 Supreme Court ruling, the law is on their side. You should have coughed up the "reasonable" £15 admin fee and made it go away.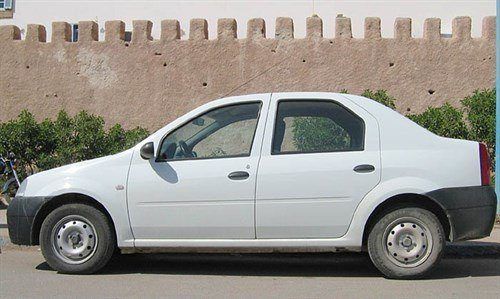 The simple life
I write to comment on Rob Keenan's article in The Daily Telegraph of 13th February. I have my own tea and coffee business, which requires transport capable of carrying or towing 3/400 kilos at a time. For the last 14 years, I have run a Toyota Avensis Estate, which has operated reliably until it failed its MoT on emissions at 404,603 miles. I approached Toyota for a replacement only to find that hardly any of its new or nearly new cars carry a spare wheel. Having been brought up in East Africa where a minimum of one spare wheel is essential, and in the UK suffered the odd puncture with my Toyota, I cannot believe that spare wheels are now becoming defunct. Imagine being stuck where there is no phone signal to get help and no spare wheel. I see the culprit as the ever-increasing maze of electronic gadgets in a new car, most of which are unnecessary but presumably expensive so that the spare wheel is no longer affordable. I now have a Volvo 2002 XC70 Estate, which has a spare wheel and a huge number of switches and buttons to investigate and press. A warning appeared asking me to check the airbags which is Health and Safety gone mad, and I had a puncture on my way to the garage to get it fixed. I would like to see a campaign for a car to have less electronics, just simple basics that can easily be attended to by the owner, and for drivers to be more able to attend to minor maintenance and repairs.
SK, London W4
You're not 'getting it'. The whole point of all the gizmos on modern cars is to make money for the manufacturers of those gizmos who lobby legislators like the EC very hard for 'Directives' to make the gizmos compulsory. Car manufacturers are happy to include them because they have limited life and effectively limit the economic life of modern cars to around 7 years after which a couple of expensive component failures can render the cars economic write offs. They give a lot of arguments about spare wheels. There's the specious weight factor: that the weight of a spare wheel can push a car into a higher CO2 emissions tax bracket (so would an overweight driver). There's obviously the cost factor because no one makes money out of replacing spare wheels because by their nature they can't fail like a component can. We know that tyre repair kits don't work at all except to ruin tyres and necessitate costly replacement. Space saver spares will get you moving again, but at an extremely dangerous 50mph when HGVs in the LH lane need to do at least 56mph. Runflats are the best solution to no spare because an unladen car can travel 1,000 kilometres at reasonable speed with a deflated runflat (even though the 'safe' recommendation is no more than 100km). But, happily, some manufacturers are now switching back to full sized spare wheels, notably Renault in the forthcoming new Megane. And Renault also makes Dacias, base models of which are the most stripped out cars you can buy even though spares on them are extras.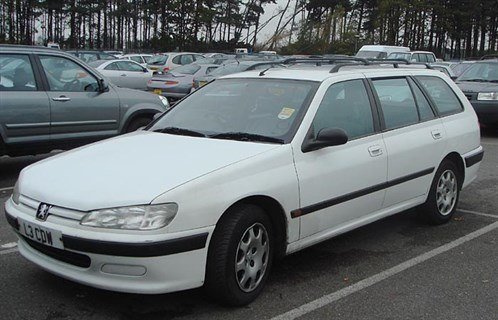 Estate of the art
I am looking at the Skoda petrol range of estate cars. My present car is a Peugeot 406 Estate LX used for carrying paintings. Which of the Skodas equates in size to my Peugeot?
BT, Taunton 
I've had numerous reports of well over 300,000 miles from Peugeot 406 2.0HDIs and have even been taken to the airport inone with more than 400,000 miles. But if you want to change the latest Skoda Octavia is very solid feeling. And it doesn't have a timing chain to worry about because VAG switched to timing belts for the latest model. The previous 2004-2012 Octavia when fitted with the 1.4TSI did.
Privacy class
I bought my son a second hand Astra and apparently the previous owner has put some sort of film on the rear windscreen to look after the glass that has made it impossible to see out of. I am unable to find out which side of the windscreen the film has been out on and I cannot find out how to remove it. My questions are, apart from changing the windscreen completely, how can I remove it if I cannot see any apparent edge to the film; is it illegal to drive; and will it void the insurance if nothing can be seen out of the rear windscreen.

LD, via email
It will be on the inside of the screen and the way to remove it is very carefully indeed using a hairdryer on a very low heat held some distance from the film of material. Do not used any sharp tools and be especially careful not to detach the heating element of the rear screen. (She did exactly that and it worked.)
Click to Honest John's Motoring Agony Column 26-3-2016 Part 2
Comments
Author

Honest John
Latest