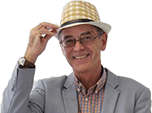 Honest John's Motoring Agony Column 27-02-2016 Part 1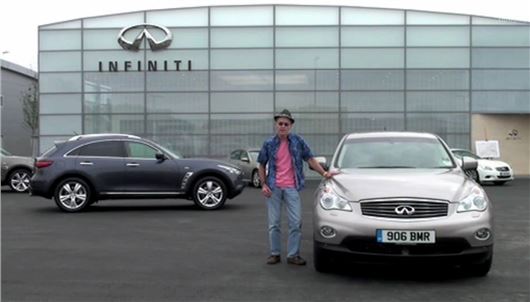 Published 26 February 2016
This week's carsinogenic conundrums embrace tax hikes, lycanthropy drivestrain, family fun, fears for gears, glass housings and many more outcasts from the printed page.
As usual, emails to Honest John should be addressed to: letters@honestjohn.co.uk  Please try to keep them as short as possible.
Infuriating discovery
On 5 Jan 2016, after a long delay, I took delivery of a new Land Rover Discovery Sport with the 2-litre Ingenium engine from Hunters Land Rover Preston Lancs - part of the Inchcape Group. My original order in August 2015 shows a total price including VED itemised at  £295. 24 hours before collection I received a telephone call to say the garage had made a mistake and the VED should have been only £130. On collection, the garage refused to reduce the purchase price by the difference of £165. They argued that the total price on the invoice was what was agreed and that is what had to be paid. They say that is the "package" and, strangely, argue that I am not out of pocket as I am paying only the amount on the original invoice. My logic is that if they had put the correct figures on the original order then the total invoice price would have been £165 less and I should pay that figure. I feel that the principle is that if the garage makes a mistake and overcharges VED then they should not expect to be paid the higher erroneous amount. Clearly I would like to recover the overcharge of £165 but would appreciate your advice please of the best way to approach this. I told the garage I would pay the full amount "under duress" just so we could get away.

JE, via email
First Year VED is different from standard rate VED and for a Disco Sport 2.2 190PS Auto that emits 166g/km CO2, the first year rate was £295. The only way the first year rate could be £130 would be if the vehicle emitted 131-140g/km CO2. A 7-seat Ingenium TD4 180 emits 139g/km so that would qualify for the £130 first year and £130 subsequent year rate. If the dealer originally quoted for a 2.2, but what you got is a 2.0 Ingenium, then to charge you £295 is not only fraud, it is criminal tax fraud, so you should point out to the dealer that if he does not immediately refund your £165 you will be taking up the matter with the police and with HMRC.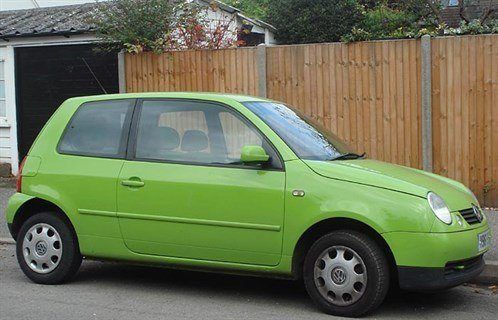 Sheep in wolf's clothing
I'm looking for a new small car and I've seen a 2004 VW Lupo with 47k and one previous owner and full service history. I've driven it and it feels nice. It's £1,800, which I know is worth it but is still more than I'd like to pay. It's had a new clutch and a new gearbox. I've also seen a FIAT Panda that is 2007 with 58k miles, but no service history. It is £1,395, and is a dealer part-exchange so has had 1 previous owner, plus Benfield Motors. If it feels okay when I drive it and the MoT history checks out (I'll have it checked by a mechanic), would the Panda be as good as the Lupo? I'm not sure about spending that amount of money on an older car that's already had work on it. 
AK, via email
A Panda is a better car than a Lupo. Decently built in Poland in the factory that got the 500 contract. Lupos aren't and never were very special.
Gearfoxed
I have a 2010 Audi A5 2.0TDI, serviced from new. I had a new clutch fitted in mid November by a small independent garage. Shortly afterwards I had difficulty using 4th and 6th gears, so needed the gearbox fixing. I found a company called Reconditioned Gearboxes. They collected the vehicle on 12th December with an estimate of 17th, then 23rd December. There were been several delivery dates since, the latest being 17th January, but I still do not have my car. After paying over £2,000 for a reconditioned gearbox, the garage is saying they are still having a problem with 6th gear. I have been without my car for over a month and am unsure how to proceed or what my options are. 
DC, via email
Blame yourself for penny pinching: first the clutch and DMF?, then the gearbox. You've put yourself in their hands. Not really a lot you can do if the transmission is so damaged it is proving difficult to repair. You may end up having to fit a new VAG reconditioned gearbox. I don't think attempting to sue the gearbox repairer will get a very satisfactory outcome because they can simply claim that the transmission was so damaged that this caused the difficulty in repairing it.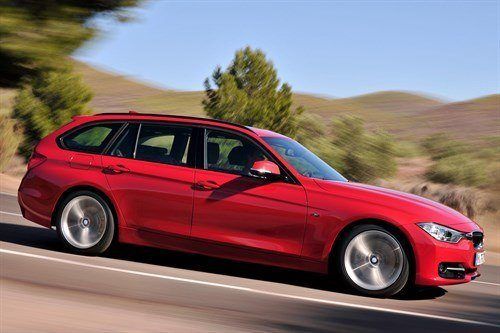 Twin-charger
I have a bit of a dilemma that I would like your opinion on please. We are a family of 4 with twins that are 8 years old. We also live in urban London, have on-street residential parking and do lots of short journeys ferrying the kids around town, mostly. On a few occasions we might drive somewhere further at the weekend and might also consider taking the car to France in the summer. I have been looking at petrol estates for their family practicality and because of the short journeys in town (I understand that diesel filters can clog up with short trips). I know I am an old dad but I would still like to have some fun in a car. I have around £30,000 to spend on a second-hand car and I am considering the medium sized BMW 335i estate, and Golf R estate, though would you say that these were too small for our family? I am also looking at the BMW535i, the Mercedes E63 AMG and an Audi S6 Avant. What would be your choice?
PS, via email
The Golf R estate is not great because it is only available with a hopeless DSG transmission that destroys the car. The SEAT Leon 280 Cupra SW is much better, and cheaper. Then there's the (improved) Focus ST wagon (that needed to be improved because of its diabolical diff). Used, a W211 E63 6.2 estate is the business. Phenomenal thing, but gobbles fuel. An F30 335i 'twincharger' Touring is more 'sensible' and still a 160mph car.
DSG for me?
Reference in your column has been made to failures on DSG gearboxes. I contemplate buying a 2012 VW Golf GTi Auto/DSG with approximately 30,000 miles on it. Are there particular periods, years or models to avoid and have the problems been overcome by now.
DC, Truro
The design of the DSG has hesitation built into it because of the way it reacts to the slow-to-respond brake pedal switch, and, unlike sensible designs, you have to brake to move the shifter from N to D. But at least the 6-speed wet clutch maintenance DSG is more reliable than the 7-speed dry clutch 'sealed for life' DSG (all of which had to be unsealed to change to more suitable oil). Get a manual.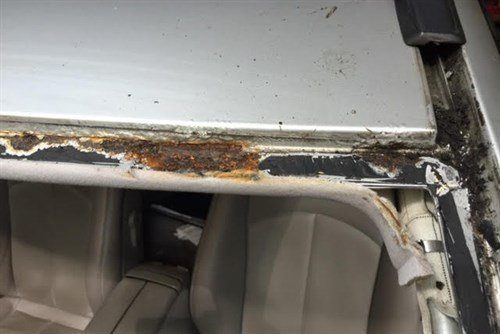 Glass stone buried
I thought you might be interested in a photo of my 2004/54 Mercedes E320 estate. At some time between registration in November 2004 and my buying it from a Mercedes dealer in Edmonton, someone replaced the windscreen with a non-Mercedes part. In doing so, they cut the paint. Water has now started to come in above the screen so, as the car is running very well, I am repairing it. It just shows how hidden problems can become manifest.
IM, via email
This is actually extremely common. The screen fitters use metal tools that scratch the paint in the screen channel surround and then get away with it because the damage does not become apparent until years later. Actually the Vauxhall Zafira fires problem is directly related to badly fitted replacement windscreens that allow rainwater to drop into the heater fan motor. These guys have a lot to answer for.
Damaged goods
I would value your input in a recent accident I was involved in. I was driving on a single carriageway when an approaching car undertook an insane overtaking manoeuvre of a lorry, whilst coming straight at me. After slamming on brakes (and the lorry doing the same), the offending car managed to squeeze past the lorry and me and drove off. However, the person behind me crashed in the back of my Mercedes C200, causing serious damage. Thankfully, the lorry had a camera installed and therefore the police have got the details of the maniac who, according to the attending police officer, will end up in court for failing to stop and for causing an avoidable accident. My insurance company (Mercedes Benz insurance) has a standard operating procedure of putting its customers in touch with Irwin Mitchell solicitors so that they can have any costs recovered. I have no interest in creating fictitious whiplash injuries and the likes. However, I consider that the nature of the accident (which, according to the body shop, will cost about £4k to put right and will involve the car being re-jigged), has devalued my car come trade-in time. It is a Mercedes Benz approved 2011/61 with 53,000 miles, which had been immaculate prior to the collision. Would such depreciation be considered a recoverable cost? 

TN, Loughborough
Yes, this is called 'diminution in value' and once you start using the expression in your conversations with specialist solicitors they will know you mean business and will claim for you. Google 'car crash diminution in value' and you'll find out more about it, including specialists who can help to calculate it. This illustrates the value of screen-mounted cameras.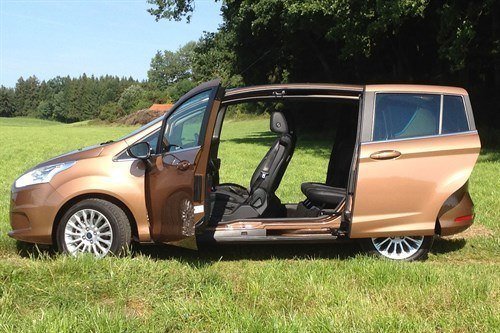 One lady wonner
I am a lady driver and have driven a Ford B-Max 1.5 Titanium diesel for the last two years, which has 16,000 miles on the clock. I am really happy with the way the car drives, I like the higher seat and sliding rear doors and find it very economical. I am aware, however, that I do quite a lot of short drives and approximately every other month a 100-mile each-way journey. Am I likely to have problems with the particulate filter because of short journeys? Can you recommend the Ford B-Max 1.0 Ecoboost 120 Titanium model or the 1.4 Zetec? I would greatly appreciate your advice.

PD, via email
Eventually this driving regime will bring problems with the EGR and the DPF. Ecoboost 1.0 100 or 120 petrol engines make more sense and the car is much nicer to drive with these engines. Because the B-Max has an iB5 5-speed rather than a 6-speed manual transmission and is not fitted with a Dual Mass Flywheel, it hasn't suffered the same clutch and DMF problems as the Fiesta and Focus.
Last from the past
Some years ago, around 2007, you made a comment about the then current Mercedes C-Class being soundly built. I am thinking of selling my 1995 E220 coupe and buying a used C-Class estate. I can spend up to £10,000. Does your comment still stand and, if so, what year/model would you recommend?
HS, via email
We had been testing the 2008 Honda Accord and Honda, perhaps unwisely, hired some of the competition for us to compare with it. I was deeply impressed by the 2008 C200CDI Classic SE manual that felt so solid it would be capable of 500,000 miles over 10 years. But the true picture of W204 C-Class reliability is here: /carbycar/mercedes-benz/c-class-w204-2007/?section=good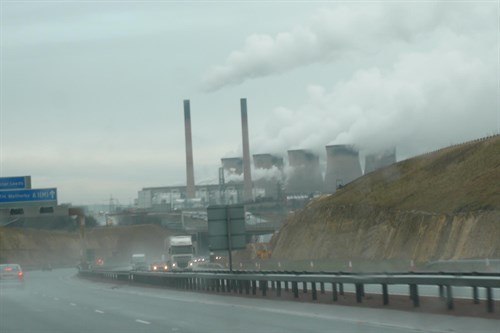 Seen but not heard
I keep hearing that electric vehicles are the future, with cars, buses and most lorries to be powered mainly by electric motors to meet emissions targets and save the World. One question I haven't seen addressed, however, is where the generating capacity is coming from to re-charge the batteries of electric vehicles? The UK generating capacity is maxed out already with a safety margin of less than 4%. So what happens when millions of cars, busses, trucks, etc. are connected to the power grid for recharging? The megawatt hours needed to charge millions of electric motor vehicles will far exceed the total capacity of the UK generating plant. Do you know if anyone has thought of this or calculated the extra generating capacity the UK will need to meet the demand?
RT, via email
A lot of it is coming from France which has excess nuclear capacity and which, of course, already owns most of Britain's power and water companies. They aren't stupid. We are.
Vehicle Exercise Duty
I am going to buy a new or a nearly new car for the first time in many years, as I now have to give up a company vehicle. I understand that Tax Discs are not issued any more, so what do I need to do to obtain/pay for the legalities now required as I purchase my own car?

MH, Kidwelly
It is explained here: https://www.gov.uk/vehicle-tax/ Only ever use the black-headed Government websites to avoid the fake rip-off sites.
Comments
Author

Honest John
Latest