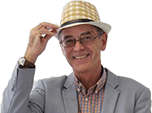 Honest John's Motoring Agony Column 20-2-2016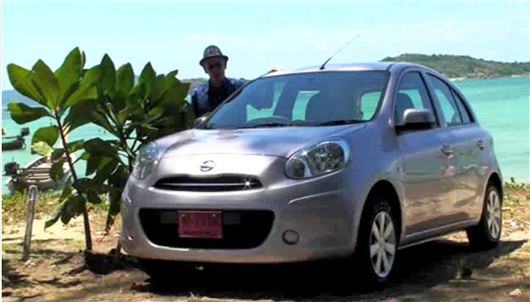 Published 19 February 2016
This week's automotive aberrations include liability lies, age concern, parking madness, rising damp, surplus cylinders and many more that could not be accommodated elsewhere.
As usual, emails to Honest John should be addressed to: letters@honestjohn.co.uk  Please try to keep them as short as possible.
Warrant Beating
My brother is in the process of buying a 5-year old Fiesta Titanium auto, immaculate condition, 20k miles, from a Ford dealer for his wife. However, they will only give 3-month warranty. I thought they had to give 6 months?
GB, Edgware
No. The dealer remains responsible for any major fault that may have been present or developing on the date of sale for 6 months, but that is not the same as giving a warranty. An insured warranty cannot legally cover anything that predated the warranty being taken out.
Older muddle
I have been looking to buy a new Mazda 6 for the last 5 weeks and following negotiation agreed and signed paperwork and paid in full yesterday. When I studied the paperwork more closely at home it seems that the car may have been manufactured in 2013. Had I known that, I would never have agreed as I think that it has been sitting around too long. From the start I was interested in a new car. No mention was ever made of an older car. I feel I have been duped. Any advice would be appreciated and thank you for your time.
MB, via email
There were significant updates to the Mazda 6 from February 2015, when it acquired an electric parking brake, a quieter ride and lighter, less satisfying steering. But if you have been sold a 2013 as new in late 2015, unless it was significantly discounted you need to secure either a substantial discount of £3,000 or more on list price or your money back.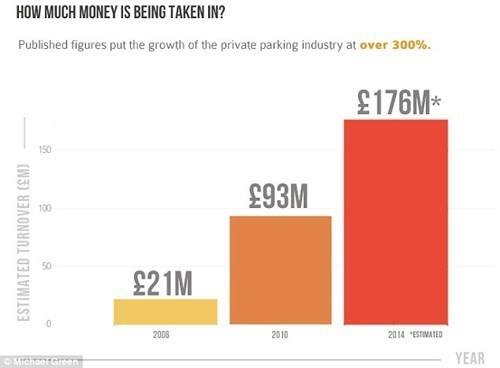 'Lidl things' 
I have been sent a parking notice from Lidl's car park on Christmas Eve when I did my shopping at Lidls. I was actually in the store for an "overstay", which I didn't know existed until I received the penalty for 38 minutes. I think it is atrocious to charge someone this amount for using a supermarket car park. What can I do about it?
LH, via email
Unfortunately, if the parking period and terms are clearly posted at the carpark, The Supreme Court ruled on 4th November 2015 that the carpark operator is entitled to demand a "reasonable" penalty for an overstay. You are therefore legally obliged to pay. I tried to warn the public about Clause 56 of the Protection of Freedoms Act that covers private parking penalties for 2 years before it became law in October 2012 but no-one paid any attention. The chart shows how the income of private parking enforcers rose between 2006 and 2014.
Machine gummed
I am writing as I have just received a parking charge notice from Smart Parking. I parked in the Ashdown Road car park in Kingston on 20th December 2015. I parked in a proper bay. The machine nearest to my car was broken, so I walked to the machines in the same carpark by the entrance, joined a long queue of people in the same predicament, and bought a ticket from the only machine working: the one on the far left. I remember this clearly as there were loads of people and also because I was unable to pay with a card as that option wasn't available so my mum and I between us had to scrabble round in our bags to find the right amount of coins and so I paid cash. I then walked back to my car and displayed the ticket clearly while parking. My mum and I kept to the time allowance and did not return late to collect my car. I want to challenge this notice as it feels like a scam as the company is now saying I have to prove I paid. I have looked in my car and I am unfortunately unable to find the ticket. Is there an obligation to keep car park machine tickets after you have left the car park site? There must be hundreds of people similarly affected by this. One other point I'd like to make is that on the notice there are 2 video photos showing the time my car went into and out of the carpark. However, this does not relate realistically to the time I was actually parked and, as it was very busy, I had to wait to get a space, and the machine at the end where I found a parking space wasn't working so I had to wait in line to buy the ticket, walk right across the carpark for a ticket and walk back with it so this will all have taken lots of time.
SP, via email
The parking period is normally from entry of the carpark to leaving because that is the amount of time you are on the carpark owner's property. You can check the notices. But if on the day it was impossible to find a parking space and get to the machine, you can appeal on the basis of entrapment. Here are the details:  /faq/private-parking-penalties/ You may lose because you lost your ticket. Anyone parking anywhere by ticket should always keep the ticket.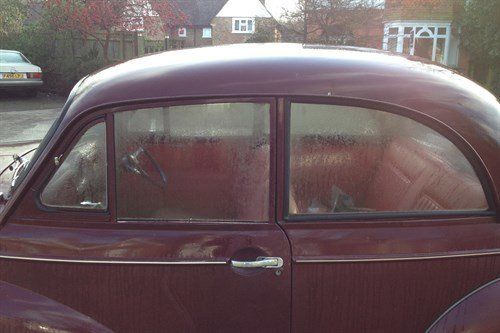 'Crystal Maze'
Regarding JW's problem with condensation in his little used Focus, there's a very simple and effective solution. Anti-damp desiccant crystals, as used by millions of caravan owners. (They also work very well in our jointly owned light aircraft.) Made by Kilrock, the 'Gel-safe' variety come in a sealed, leak-proof pouch. They cost about £4 for two and are widely available in shops and online. Also, you are spot on about insurers and speed awareness courses. A couple of years ago whilst reading my renewal offer from Admiral (I wrote to you at the time), I noticed they had now included that question. I rang them and they loaded me by 25%. This did me a huge favour as I declined their offer, went to Tesco and saved almost £200 on my X5 policy (off the original, unloaded quote). I'm still with Tesco and so is my wife's MINI Cooper S. According to a recent article written by a motoring lawyer in one of the motorbike mags, you are also correct in saying you don't have to volunteer information not requested by insurers.
BG, via email
Good suggestion. But no car should be damp inside unless it is leaking, so better to fix the problem rather than leave the car leaking and mitigate its effects. Nevertheless, over winter, those crystals are a good idea for storing a car when condensation from the low temperatures leaves a little moisture inside a car left in an unheated garage.
Six appeal
Locally we have a specialist BMW workshop (in fact, we have two: one in Totton, the other in Christchurch). One of the mechanics working there suggested to me, if buying a BMW, buy one with a 6-cylinder engine. He maintains all the 6 pot engines are infinitely superior to any of the 4 pot engines Interesting? What please is the HJ opinion?
PH, Lyndhurst
The sixes have been proving more reliable. Nevertheless, I was in a 330D taxi in December and two of its three timing chains had failed at 160k miles. The owner had all 3 replaced for £1,600 and the car is now purring like a kitten. (Smaller N47 and M57 2.0 litre 4 cylinder engines have two chains and the tensioners for the top chains fail. There is currently a partial manufacturer TSB over this issue.)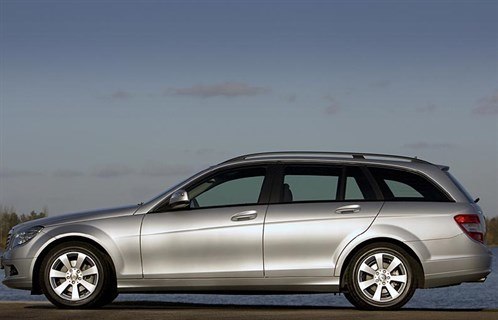 Losing his cool
I have a 2011 Mercedes C200CDI estate car with 36,000 miles and a 2.1 litre diesel engine. I have had the car from new. Never had a moment's trouble with the car, and I drive it hard. However, I now find (after a warning on the dash display) I have to top up the coolant with about a half a pint of water every 1,500 miles. Like my excellent local garage, I cannot find any trace of a leak. Can you help, any ideas?
GW, Lymm
Is it an automatic? If so, the problem could be the transmission heat exchanger installed in the radiator. If coolant is getting into the transmission fluid that could mean big trouble. Otherwise, it could be an airlock and the way to purge that is to take the pressure cap off the coolant reservoir, run the engine up to temperature until the thermostat opens and the cooling fan starts turning, watch the level as it bubbles and gurgles, top it up with coolant, then re-seal. There is also a possibility of a hidden leak from the waterpump or a leak via the EGR cooler that ends up in the exhaust system.
Twenty Percent Off
What you have taught me finally sunk in. This time around for a car change I did not need to email you for advice, I used my brain and your web page. I looked at roughly what I wanted, read your reviews. Couldn't think of any good reason to pay extra for a Golf GTi over an Octavia VRS. Test-drove. Got a price from the local dealer inc. P/X. Looked online at what I could get the car for and what mine should be worth. Realised the local dealer was way off (no discount off list and poor P/X). Approached John Robertson at www.new-car-discount.com/ (I had bought from him before a few years ago), Offered me £500 more than the dealer for P/X but also quite happy if I sold privately between factory order and delivery (3 months). So I sold privately the day before the new car arrived and made a few £££ extra. Car arrived on the back of a single transporter straight from the dealer – 5 miles on the clock. Now proud owner of 65 plate Skoda Octavia 2.0 TSi VRS hatch. List price was £24,100 I paid £19,155 saving £4,945 saving 20.5%. It's a great car, very capable, very practical, and very, very fast. 
MA, via email
That's excellent. Puts http://www.new-car-discount.com/ back on the list. Assuming you did get immediate 'keepership' of the car? Not a 6 month wait for the V5C?
Van ordinaire
I am starting a small business and need to buy a small van. I want to buy new, but am struggling to come up with something that will be reliable, but also cool. Any ideas?
TC, via email
The best is probably the new Transit Courier. That's the smallest (Fiesta size) of four sizes of Transit and you can get a Tourneo version with windows in the rear sides (http://vans.honestjohn.co.uk/van-reviews/ford/tourneo-courier-2014/). A retro Nissan S-Cargo is getting a bit old to be 100% reliable.
Welshing on the deal
After reading many used car horror stories in your column, I thought I would pass on a more positive one. With some reservations, my daughter bought a MINI coming to the end of its 3 year warranty from an independent dealer, 4 hours away, that said it traded on reputation (The Driving Range in Bridgend). Car soon showed a warning light for abnormal battery discharge and local MINI dealership recommended a new battery (not covered by MINI warranty). Driving Range paid their bill direct and then, when a few delays later that fix didn't work and a failed Tracker was found to be the cause, necessitating a 3 hour job to remove the dashboard and Tracker, that was also settled directly with no dispute at all. No need to mention legal obligations just a nice stress-free resolution. Would that all motor traders were the same.
PT, via email
They merely conformed with the law. But the fact they did so promptly and without question says a lot for them and means that they will deservedly gain reputation and customers.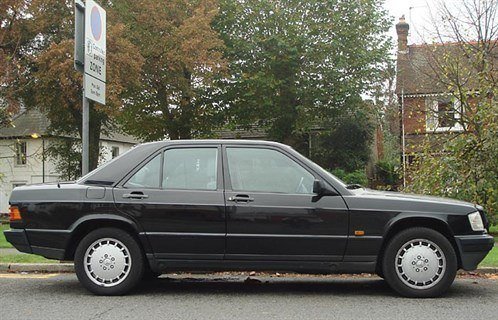 Collective issue
I've watched your reviews on YouTube. I want to sell my 1985 Mercedes 190 and was hoping you would have some tips on the best places to advertise to a collector. It's a gold 1985 Mercedes 190 manual with only 35,000 miles. Its condition is mint inside and out and it drives like new. Gearshift very smooth. It has beige fake leather with black trim all perfect. It is one owner from new and has 12 months MoT with no advisories. I would be grateful for any help
RS, via email
You could try markcosovich@btconnect.com at W123World. He's really into W123s but likes 190s and seeks perfection. The 190 specialist dealer is: http://www.mtsv.co.uk/w201.htm
No sense of rumour
I would be grateful if you would enlighten me on the effects of the VW emissions scandal on a 2013 Audi A6 S-line 2.0 TDI. I have heard that even though this is a very efficient engine with no need for falsification, nevertheless the Vehicle Excise Duty has gone up to the £400+ level and thousands of pounds has been wiped off the resale value. I do hope that my information is incorrect and that you can set the record straight for me.

JH, Timperley Cheshire
Where did you hear that? Not true. No increase in VED because that would be illegal, and even if legislation was passed that made it legal, Audi would then be liable for the increased cost for the rest of the car's life. Yes, used values will have softened a bit because the shine has gone off VAG's reputation. But the software will be updated later this year and A6 used values will be affected more by the introduction of the new A6 than by anything else.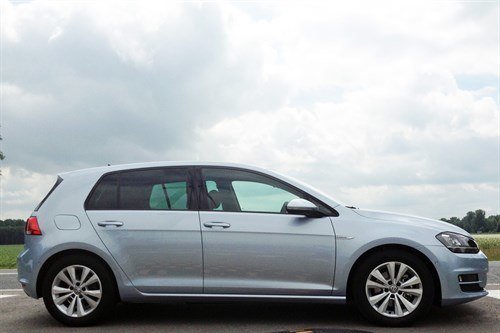 Leased of his worries
I have been looking at VW Golf 1.6TDI deals and have seen them through Barnet to Dundee for £209 per month inc. VAT and entitled to cover 10,000 a year. Do you think it's a good engine and does this seem a good deal for a 2015 car with around 8,000 on the clock?
TJ, via email
The EA288 1.6TDI is certainly much better than the EA189 1.6TDI that had a lot of EGR trouble as well as being recalled for modifications to solve its NOx emission problem. £209 a month inc. VAT is very reasonable for this car. It should do 60mpg.
Mitigating circumstances
Someone drove into the side of my car last Saturday. I was on a roundabout; he was waiting to join the roundabout. As I passed him he drove onto the roundabout and hit the rear of my car. He leapt out and started to shout and bawl at me. A police car arrived and took his details and mine. The police stated that he was in the wrong. He should have given way to me because I was on the roundabout and he was about to drive onto it. I told my insurance company within half an hour. Today, Monday 4th January, a company called Kindertons Accident Management telephoned me. They say they have been contacted by Esure, my insurers. They want to discuss a hire car while my car is being repaired. My insurance includes a courtesy car for instances like this. I've been driving since 1963 and never had a bump or an insurance claim, so I don't really know how to handle all this. I know nothing about Kindertons, but having read the Telegraph for 40 years, I've read so much about people "milking" accident victims insurance companies resulting in increased premiums I'm wary of cold calls from anybody in these circumstance. Can you offer any advice, please?
PG, Stirling
This will almost certainly be an accident management company seeking to put you into a credit hire car at a higher than normal rate in order to make money out of the situation. The reason your insurer put them onto you is that it must get a financial interest out of the arrangement. Read your policy document very carefully. If it states you will automatically be entitled to a courtesy car, then refuse the credit hire car and demand a free courtesy car. If it makes a vague promise that could cover a credit hire car then first ask Kindertons the precise charge they will be making for the credit hire car, then check with three different car rental companies in an attempt to get a lower quote. They cannot legally question this because if the other driver's insurer refuses to pay for the credit hire car you will be directly liable for it and if the case goes to court you will find you have been required to "mitigate" your expenses.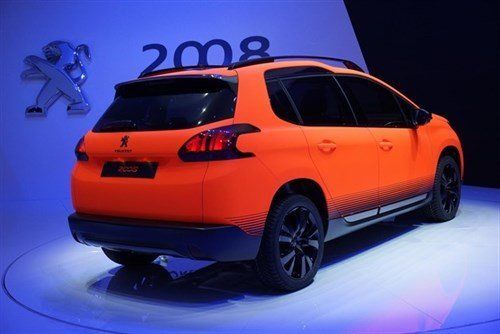 Now, or later?
I am in desperate need of some expert impartial advice please. I have seen what I believe to be a good deal on a 2015 Peugeot 2008 1.6 diesel, top-spec car. The dealer is not budging on price at all. The car is currently at £10,893. Would I be sensible to grab the deal now, or to wait until March before the 16 plates come out? When is the best time of year to buy a used car? I need to act in the next 24hours, though, before the lower 13,000-15,000 mile cars go. My idea had been to buy a 15/65 plate in March once the new 16s were out. I do not want a 'new' car. What would your advice be?
CR, via email
CR wrote to me in December 2015. The best time of year to buy a used car at trade price trade is late October, early November. The best time to buy retail could be December if a dealer needs cashflow, but the smart ones have banked on a lot of cars bought cheaply in November to sell expensively in January. If you wait until March you will be buying a new 16 reg, probably for £3k-£4k more than the 15 reg 2008 you have seen, and in a year's time it will be worth £2k - £3k more than the 15 reg you have seen.  Depends how much you need a car now. If you need the car now, buy it now. No point in suffering without a car for 3 months for the sake of a few hundred quid. And definitely not worth hiring a car until then.
Rattleshake
I have been told that when the weather is very cold and your car engine chatters a bit on starting you should switch it off for a few minutes and start it again to allow the oil to drain back into the system. Is this right or just someone's idea? I find my 25-year old car does make some noise when cold starting, which soon disappears and is then as quiet as new.
MS, Brokenhurst
Doesn't make sense. In the bad old days when I was running what are now called 'classics' with crank handles, I used to crank the engines over a dozen times to circulate some oil before starting them in below zero temperatures. But what you describe would have the effect of washing out the bores with petrol not just once (briefly) on the initial start, but twice so the engine actually starts with the oil washed off the bores. Not a good idea.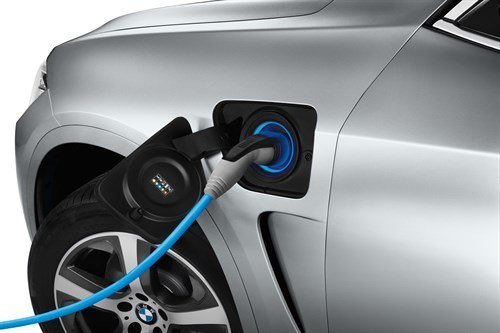 Charging points
We run a 2014 BMW X3. Up North we got £4k off, but local London dealer just quoted list. We told the dealer we will upgrade once they talk X3 Hybrid delivery dates. The i3/i8 are the right way forward. I guess, when they apply the technology to the heavy X3/X5 brigade they won't cope with demand.
AG, via email
Some plug-in hybrids have small petrol engines: BMW i3, BMW i8. Other plug-ins, such as the new VW Passat GTE, the BMW 330e and the BMW X5 xDrive40e have normal size petrol engines and that has turned out to be the most efficient way to go. Non-plug-in hybrids usually need a bigger engine because they are actually running on it for most of a long journey. What's more interesting to me is what kind of IC engine they put in. A diesel hybrid rather defeats the object. Toyota got it right originally with the Prius. And I was hugely impressed by the VW Passat GTE: honestjohn.co.uk/road-tests/volkswagen/volkswagen-passat-gte-2015-road-test// (Which helps to confirm I am not anti-VW. I merely reflect the complaints I receive.)
Lie defector
Do you know (or know of) Charis Whitcombe? She writes in the CSMA "Club Life" magazine, in NewCarNet.co.uk and is associate editor of ClassicDriver.com/ On page 52 of the January/February 2016 edition she writes: "we are left wondering who exactly knew about this VW NOx emissions scam and why it was not spotted before millions of consumers were swindled. And have other manufacturers fitted "defeat devices" to their cars, too? I will quote what some industry insiders told me 5 years ago, when we highlighted the existence of such chicanery in this very magazine. I had rung a mate. He revealed that some manufacturers are sneaky enough to programme the car's ECU to sense when it is being put through an NEDC. The car then defaults to a "leaner" fuelling programme. If I knew about "defeat devices" being used 5 years ago, how can the industry not have known?" These are verbatim extracts.
PD, Lyndhurst
Yes, I know Charis. There have been lots of unattributable whispers about this and other VAG nasties for years. VAG is continuing to obfuscate. Of course the senior executives knew because they gave the orders to meet the US EPA NOx limits without spending any significant money. If a lie is repeated often enough, people will start to believe it or otherwise just give up arguing. What tells you that Charis is writing the truth is the lack of any attempt at libel action against her. The latest excuse VAG has issued in the USA is that its people did not understand the rules, so did not realise they were breaking them. However, no VW owner has actually lost out over this. Their cars run exactly the same as they did before the scandal broke. VAG should be compensating owners for the unusually high clogging rate of EGRs on its EA189 engines, but people haven't been "swindled". 
Comments
Author

Honest John
Latest