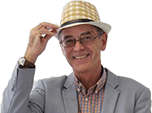 Honest John's Motoring Agony Column 9-1-2016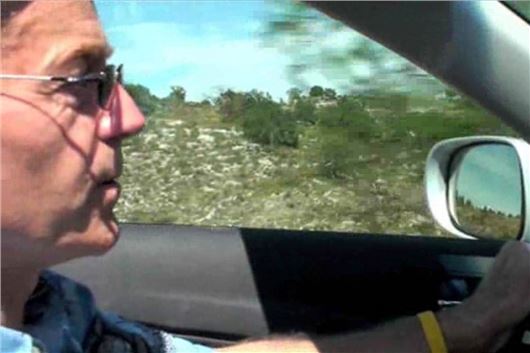 Published 09 January 2016
This week's talk on the street has two readers shaking with gear, another seeking excitement, a bereavement and jeep turning out to be expensive. 
As usual, emails to Honest John should be addressed to: letters@honestjohn.co.uk  Please try to keep them as short as possible.
Clutcher club
Recently you have twice mentioned problems with Ford automatic transmissions. Last year my B-Max 1.6 auto was in and out of a dealership whilst they tried to find the cause of juddering when accelerating out of corners or up hills. Eventually a new clutch was installed under warranty. A year later the same fault developed. The car has been in the dealership four times over past months, the latest for four weeks so far, during which time the warranty ended. They still have my car. Ford will not acknowledge there is a known problem with the transmission. The car has only covered 22,000 but I have lost all confidence in it. I am going round in circles with Ford Customer Care who keep asking me the same questions but do not seem to be getting anywhere. Any suggestions where I go from here? Do I have any rights as this car clearly is "not fit for purpose" as it has been back to Ford dealerships 7 times for the same fault and I have been without it for weeks on end?
IF, via email
It's twice again in this column. There definitely is a problem with the clutch packs. It was originally thought that the shaft seals were failing, but Ford dealers now report changing failed clutch packs that are entirely dry. Ford will not admit there is a problem until the volume of complaints forces it to. Your rights are here: /faq/consumer-rights/  You would have to use Clegg v Olle Andersson House of Lords 2003 to sue the supplying dealer for supplying a car that was "fundamentally faulty" on the day of delivery and remained so.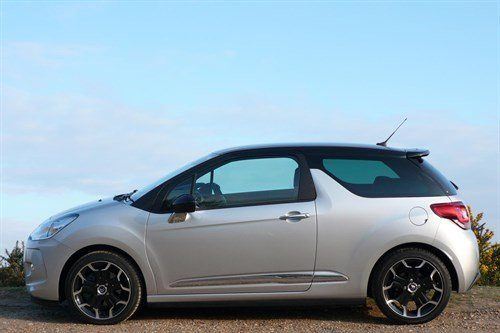 The car you always promised yourself
I am in a position to upgrade my car. I currently drive a 2005 Toyota Yaris 1.0 petrol that sounds like a diesel but I can't fault its reliability. C£10,000 to spend. Now it's time for a change and I finally want a car for me, ideally, but not necessarily, with 4 seats. The cars that appeal are Audi A1, I love the Scirocco, not keen on FIAT 500 or MINI, never driven a Beetle, wouldn't rule out an SLK, do about 5,000 town miles a year, just yearn for something different. What about a Mito? I don't want a Focus or a Vauxhall particularly. I wondered about a Renault. I don't want a huge car. What do you think? My nephew services and MoTs whatever I choose. Shall I go a bit edgy or stay safe? I have £10,000 to spend.
LM, Bristol
You'll get a lot of feelgood and status from an Audi A1. An alternative not on your list is a Citroen DS3 (preferably the 1.6THP 155 petrol). That looks good, feels good, drives well, has more space in the back and is easier to reverse-park than an A1. I agree that the current Renault Clio is a very pretty car. The previous generation MINI looked good, but wasn't particularly reliable and isn't as good to drive as the current generation, but even a used new model MINI One is probably over-budget. If you like open tops, it's not crazy to take the reliability risk of a previous generation MINI One or MINI Cooper convertible. If you want something quick, the previous model Fiesta ST was quick and raw. Sadly, Sciroccos have had a few engine problems.
Grave concern
How does the new road tax arrangement work in the case of a registered keeper who dies? My wife has just died after a short illness. Will I suddenly find that I can no longer drive her car legally when notification of her death reaches DVLA or are there arrangements allowing this to be transferred to a named driver next of kin?

CS, via email
Very sorry for your loss. This tells you what to do: https://www.gov.uk/tell-dvla-about-bereavement/selling-the-vehicle/ It may involve re-taxing the car though I think they will waive this in the case of a bereavement where a spouse takes over the car. I think sensitivity will prevail. You do have to notify the insurer.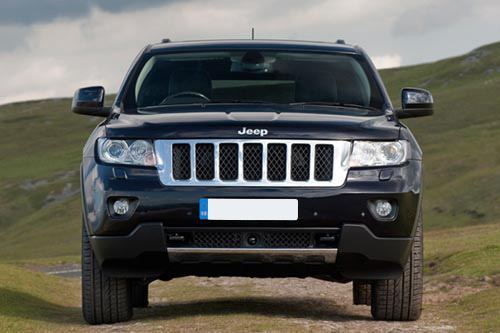 Jeep repairs
I am the owner of a Jeep Grand Cherokee Overland first registered on 17-6-2011 and purchased by me on 31-8-2013. When it had its MoT this year at 35,416 miles the testing station made a note under 'Advisory Items' of 'Nearside steering rack gaiter damp with fluid'. This was confirmed as a 'seal' failure by my local VW Audi garage and subsequently by the Jeep dealership (17 miles away). The Jeep dealership applied to Jeep for a goodwill 'out of warranty repair'. The cost of the repair, including labour, is estimated at approximately £1,000 although a non-franchise repair would cost around £850. The claim was turned down by Jeep, their reasons being, 'over four years old and without full Jeep service history.' The dealer advised me to take this up directly with Jeep as they feel that a steering rack should not fail at this sort of mileage and age. I contacted Jeep by telephone and advised them that I was not happy with their response to the dealer request. They asked me to follow this up with a letter. In the letter I pointed out that they were 'factually' incorrect in their refusal of the claim. On the 26th October they telephoned to say that the claim had been refused, giving no reason. Do I have a case?
RM, Sudbury, Suffolk
A steering rack end seal could fail through poor quality or it could fail due to abuse. Had it failed within the 3-year warranty period it would have been replaced under warranty anyway. Outside the 3-year warranty, the possibility of abuse (such as holding the steering on full lock against the stop) could have caused it to fail and I think that makes your case difficult. If the car had a full Jeep service record then your goodwill towards Jeep and its dealers may have brought you some goodwill the other way. I don't think Jeep has seen this through, because, though £1,000 may be retail for the work, it will probably only cost them and their dealer £300 or so, which is a drop in the ocean compared to the profit on a new Jeep Cherokee you might otherwise have bought in the future.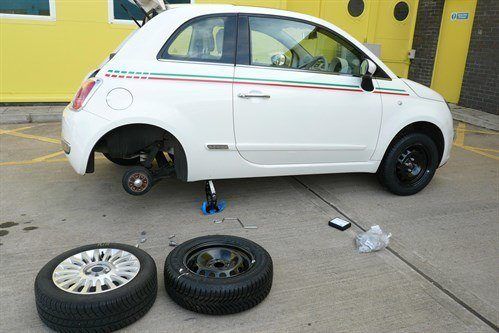 Wheel meet again
I had a puncture the other day and decided to remove the wheel and take it to the tyre man. Having removed all the bolts, the wheel stayed firmly in place. Airways tyres advised a rubber mallet on opposite sides and, just as I was about to give up, off it came. Is there some lubricant I can put on to prevent this problem?
MH, via email
Smear a little Copperease high temperature grease between the wheels and the hubs, and while you have the wheels off clean the pins that the brake callipers slide in and out on and smear a little Copperease on them too. The trick to removing a sticky alloy wheel is to slacken all the bolts very slightly while the car is on the ground, then waggle the wheel using the weight of the car to snap it off the hub. Then jack it up and take the wheel off.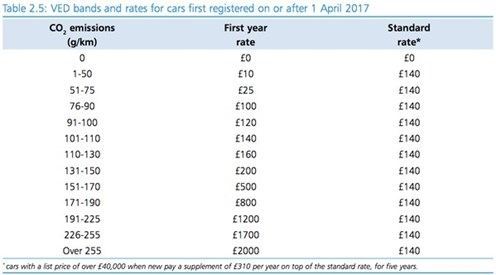 Unheard of
I have two questions: I have been told by a colleague here in Aberdeen that, as from next year, all vehicles irrespective of size will pay a basic £140 Vehicle Excise Duty. I find this hard to believe, especially as there does not appear to have been any formal announcement. Have you heard anything about this? Secondly, I was interested in your reply to AK regarding DPF on a BMW X3. I am considering buying a Freelander but, like AK, I only do about 5,000-6,000 miles a year. Can I expect DPF problems with this vehicle?
MD, Aberdeen
From April 2017 the rate for all new cars first registered from April 2017 that emit more than zero g/km CO2 will be a uniform £140 a year. All new cars with an original list price of more than £40k will be subjected to an additional luxury tax of £310 a year (total £450pa). But all cars first registered before April 2017 will remain on the current system, possibly with rates adjusted upwards. From April 2017 first year VED rates for new cars will range from £0 to £2,000.  You can expect a lot of problems with a Freelander 2, not merely DPF: /carbycar/land-rover/freelander-2-2006/ For a relative lack of problems (and balance of the 7 year warranty), get a KIA Sportage or KIA Sorento.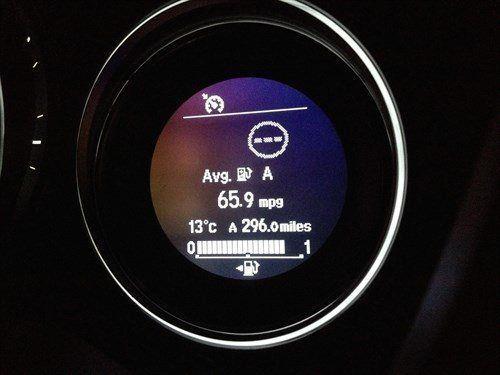 Trick computer
I wonder whether after the scandal of the VW emissions we have something else which is also naughty. I am comparing the fuel consumption of my 2011 Mercedes C200 CDI as shown on the car's trip computer v/s Road Trip (an iPhone app) which does a very simple calculation of how many miles I have covered v/s the amount of fuel that I have added. The trip computer over-reads by anywhere between 3-5 mpg. I think it is naughty to say the least. What do you think?
TN, Loughborough
Er, they all do. Every single one of them. Then, if you try to be more accurate by measuring brim to brim, you are at the mercy of the car's odometer that is likely to over-read by about 5%. We run honestjohn.co.uk/realmpg to create a Gaussian average of what most people see on their dashboard meters and even then the average figure is 17.7% worse than the average NEDC figure.
Disclosing dates
I read with interest in The Telegraph this week an article regarding disclosing speed awareness courses to car insurance companies. I recently changed my car insurance company, as I do most years at renewal. I was asked if I had taken any speed awareness courses in the last 5 years. I replied that I did complete one but I was unsure of the date. My quote was increased by around £50. As the quote was still acceptable even with the extra cost I went ahead. They said if I could establish the date of the offence and it was more than 5 years ago they would make the necessary adjustment to my policy. I contacted the Norfolk Constabulary, where the offence took place and they replied promptly. I forwarded the letter to the insurance company and they refunded the £50. I was interested in the last paragraph of the letter. Your comments would be much appreciated.
RP, via email
The Norfolk Constabulary wrote: "We have previously advised insurance companies that they should not increase the premium of a driver due to attending a course. If they do attempt to increase the cost of your insurance due to this information the advice given from us is to leave your current provider." I could not agree more with the Norfolk Constabulary, but obviously if you cannot get a better quote elsewhere, even allowing for the penalty, there would be no point in switching. Some enlightened insurers such as Aviva and Hastings Direct do not penalise drivers who have been on speed awareness courses.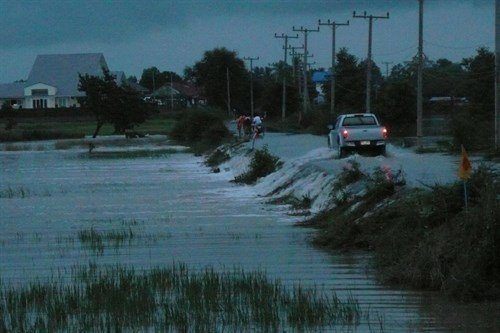 Goes like a scalded cat
I was surprised to see that there is no mention in Andrew English's article in Saturday's Daily Telegraph, of the irreparable damage that can occur to the catalytic converter if the car is driven through a flood. May I have you views on this rather important matter?
JC, via email
A massive sudden change of temperature can shatter the ceramic core of a cat converter, though, these days, most of them are attached directly to the engine rather than situated under the car. Happily Andy did mention the main problem that is hydraulic lock of the pistons if uncompressible water is drawn into the combustion chambers of a diesel engine.
Policy decisions
Do you have any reference in consumer law where it states a policyholder has the right to have their car repaired where they wish as part of an insurer claim? Or where the OFT and insurers have agreed that they would not insist on the use of their approved network? I am looking for something very specific, that I have read in the past, but cannot find it. Much appreciated if you can direct me.
TK, via email
No, nothing. Apparently there is County Court 'case law' (but no higher) that ratifies an insurer's right to pay 'market value' for a car when the insurer considers that the cost of repair is greater than the value of the car, taking into account its disposal value. Nothing compelling the insurer to use a specific bodyshop unless not using it invalidates the car's body or mechanical warranty. If the insurer did use such a bodyshop, the owner of the damaged car could claim 'diminution in value' as a result. I know of no law (and doubt that it could exist) that allows an insurer to arbitrarily 'write off' a car without the owner's consent. They are trying to do this a lot more now to avoid getting trapped into a protracted repair while the car owner drives around in an expensive credit hire car. Lots of that going on.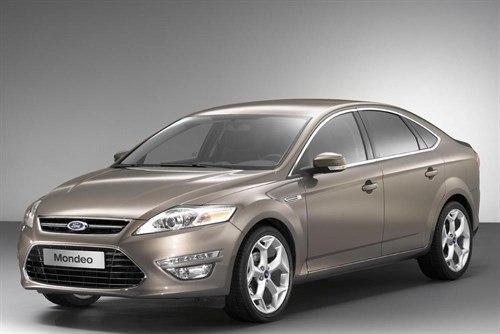 Powershift to the people
I'm interested in a 2011 Mondeo petrol 2.0 EcoBoost Powershift. It's done 40k miles. I know this is semi-automatic but can you tell me if it feels like a manual to the driver? Is there anything more I should be aware of with this gearbox?

NI, via email
It's a great transmission to drive. Much better than a DSG or a Powershift. No hesitation when setting off. And it's dual wet clutch, not dual dry clutch as in the Fiesta, B-Max and Focus. But, like a wet clutch DSG, it's a maintenance box needing fresh fluid and filter every 3 years. And there have been a few problems even with the wet clutch Powershift. The manual override is a button on the lever, not paddles behind the steering wheel, but the transmission makes very good decisions left to itself: /road-tests/ford/ford-mondeo-2011-road-test//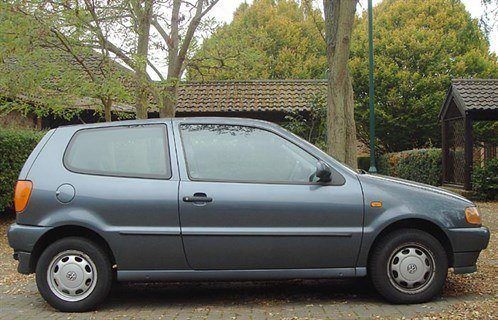 Undamped enthusiasm
I drive a 1997 VW Polo (It was given to me, the owner was too embarrassed to sell it). It's a bit shabby inside, but I've had the paintwork tidied up and the engine is great. It's the perfect car for me. But now the suspension has gone and the ride makes me feel extremely queasy. Journeys of more than 10 miles are out of the question. Is repair/replacement of the suspension worthwhile? I've absolutely no idea what it might cost or what might be involved, but I'm nervous of being conned by a garage. Very grateful for any advice you can offer.
NB, West Wittering
It depends what has gone. The car has damper struts with coil springs at the front, and a twist beam with coil springs and dampers at the rear. If the car feels 'floaty' then some or all of the dampers have failed. Could also be that a spring or two has snapped at an end. If the car is not rusty it might be worth repairing.
Registry offence
I have just bought a Range Rover Evoque from a local LandRover dealer and at the time I stressed that, although I was paying for it, the car was to be registered to my wife. The V5C arrived today and it is registered in my name. I don't want to add another user. Is it too late to get it changed?
PB, via email
Get on to the dealer and tell him that if he does not immediately rectify this mistake at no cost and no penalty to you and without adding another name to the V5C you will reject the car and demand a full cash refund because he did not supply what you asked for. Under The Consumer Rights Act 2015, effective 1-10-2015, you have 30 days to do this from date of purchase. If the dealer offers compensation instead, it should be £2,000 to cover diminution of value of the vehicle for having an extra keeper on the V5C.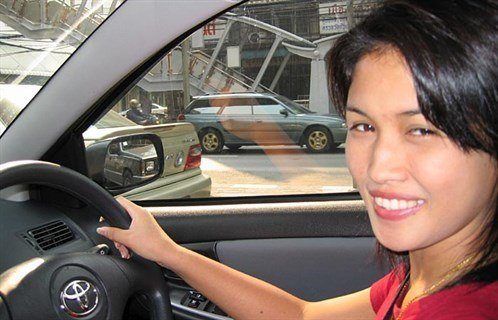 Close encounters
In her article "What do women really want" Erin Baker quoted 'CW' who said: "I am 5ft 4in, fairly average for a woman. When driving a van for work I have to push the seat so far forward that I am too close to the airbag – that is so dangerous." Is that correct? I was recently told that more modern cars have intelligent airbags, so that if someone is close to the wheel it would go off with less force. I would like to know if that is true. My wife is 5ft tall, so it applies to her in ordinary cars.  At the moment she drives an Audi 80 with Procon-ten and we are reluctant to change it because of our concerns about airbags, but it won't last for ever.
RN, via email
I've never heard of 'intelligent' airbags or any kind of sensor judging how close a driver is to the wheel. But the 5' 4" woman does not have to push the seat so far forward that she is too close to the airbag. The girl in the photo is 4' 11" with short legs and happily drives a sensible distance from the wheel. If the 5' 4" woman has difficulty reaching the pedals, she should recline the seatback more. That is better for her back anyway because it feeds more of the weight of her torso into the seatback and less onto the base of her spine. (Professor Mark Porter, Ergonomics Unit, University of Loughborough). From observation, some women do seem to have a strange habit of sitting far too close to the steering wheel, as if they can't see through the windscreen otherwise.
Emissive missive
Now we know definitively why car fuel economy does not match via tests vs. the real world. They have been fiddling it for years. And you have the gall to defend them. The more cynical amongst us knew that people try to get away with what they can and confuse, obfuscate and even lie. We have been lied to over emissions. By the way, why all the new columnists giving answers to questions? Have you pared back your workload or is it simply too many queries for one man to deal with? Your technical advice is still excellent, keep it up, its one of the Saturday paper's highlights.
IM, via email
The reason for the four columnists is to take the most popular part of Telegraph Motoring and earn credibility for the excellent journalists who work on Telegraph Cars, which is the Telegraph's motoring website. I already had my own website: letters@honestjohn.co.uk, so I am being sidelined, but kept on to keep the readership I bring. Not a lot I can do about that except run the balance of emails and answers I receive at honestjohn.co.uk every Friday night. As for emissions, there are two problems. The first is the US EPA limit of 0.43g/km NOx for any diesel car that goes back to 2009 v/s the then current European limit of 1.18g/km (reduced to 0.80g/km from September 2015). The American limit is difficult to reach without additional technology such as SCR using AdBlue, which adds to the cost of the car. At the time, VW of America was trying to sell a cheap, economical version of the Jetta to American college students and to keep it cheap VW management would not allow the fitting of an expensive SCR system so its engineers got the car through the tests the only way they could which was by setting the ECU to recognise the engine was being tested and reduce NOx only then. Had it reduced NOx that way all the time the car would not have run properly. The second problem is the obsession of the EC to reduce CO2 emissions and last year the corporate average limit for a car manufacturer's entire production was 130g/km otherwise the manufacturer faced fines. Again, the limit is determined by a prescribed test and manufacturers will do everything they can within the rules of the testing regime to get the best result. Furthermore, on average, diesel emit less CO2 than petrol engines, so the cheapest way to stay within 130g/km is to produce a lot more diesel engines than petrol engines. (Hybrids and electric cars are too few in number to seriously affect the average.) So, manufacturers have been pushed into a corner by unrealistic emissions limits and that is why the motoring press has some sympathy with them.
Belts and bracings
I remember reading in your column in a Saturday Telegraph a while ago with reference to whether a Volkswagen engine had a belt or chain timing belt. My 2011/61 Skoda Octavia 1.4TSI 122 SE Plus is due its second MoT/service early next year and I was wondering if it would need a belt change. Having said that, it is very low mileage for its age and has less than 15,000 on the clock, so was also wondering if it is a belt whether it would need to be done at this time. The car has been serviced by Skoda in accordance with the specified Skoda requirements and therefore has had the necessary oil changes. For your information the engine number of the car is CAX 785994.  
RL, via email
Originally these engines were chain cam and yours will be. Subsequently, because VAG was having a lot of trouble with the chains, the EA211 engines were changed to belt driven camshafts from around 2013. Your engine does not need a chain change, but it is vital with this engine to change the oil and filter at least once a year or every 12,000 miles whichever comes first or the chain is likely to give trouble.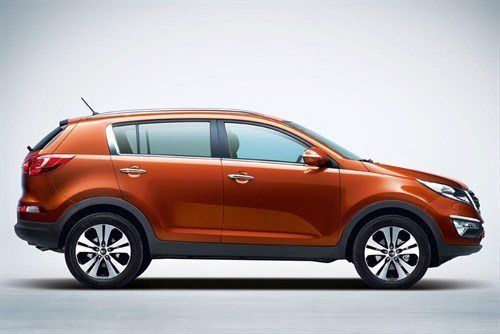 Underestimated
Having bought a KIA Sportage CRDi last October, I took it for its service last month. Everything is OK. I just had two questions: The milometer always reads about 3 - 4% below the mileage on the satnav, or via Google maps or the AA. Is the speedo also likely to be reading low? The dealer told me the milometer is correct; everything else is wrong. I had wondered if the milometer/speedo had been calibrated for smaller tyres. Secondly, the climate control seems very poor and does not cool the car in hot weather. The dealer told me the climate control is supposed to match ambient temperatures. I thought that the idea of a heater and cooling system was to change the temperature from ambient to that required.
TG, Southport
By 'low' do you mean that the speedo and odometer under read, or over-read? Over-reading (eg: 70 for a true 67) is normal for virtually any car and is permitted up to 10%. Under-reading (eg: 67 for 70) is illegal and the dealer who sold you the car would have to fix that. If the car has Climate Control then that should maintain the temperature inside the car at whatever temperature you select. However, none that I know of allow you to select a temperature below about 17C, and neither does air-conditioning inside a house. (I have a/c in my house in a hot country and never set it below 20C). To check, simply buy a thermometer. While the car is cooling (from say 30C to 17C) you should get very cold air out of the vents and if this is not happening then the system is faulty.
Shuddering thoughts 
My 2013 Focus 1.6 auto also judders at take off from rest and when picking up from low speeds (the problem is at its worst when the engine is at full working temperature) and the "fix" tried by the dealer to upgrade software just did not work. Seeing your response to the letter on Saturday I have asked the dealer to apply a proper fix as you recommend. But will that fix be permanent or only work until the seal leaks again soon after? The dealership, with which I am on good terms, did not seem anxious to talk about it too much and asked where I had heard about the solution, was it through the Internet or what? I confessed to the Telegraph Motoring Section. However my curiosity was aroused and I went on the net and found that there is a big problem with this gearbox; not only here but in the US as well. In fact a class action has been taken out there against Ford Motor Company who is being sued over "faulty transmissions in Fiestas and Focuses" in the US District Court of the Central District of California.
The parties are presently in discussion to see whether a settlement can be reached or whether they will go to court. (I got this direct from the court officer) It is such a well known problem that Ford Motor Company UK could make some moves to reassure customers by offering a 100,000 mile warranty on that part of the transmission, which is not an unusual figure these days. What do you think?

DS, via email
My experience of Ford's reaction to clutch problems whether on Powershifts or on manual transmissions is to blame the driver, and I have been on BBC 1 TV to show what really caused the problem with manuals. I have 17 cases of clutch failure due to failed clutch slave cylinders and, with yours added, 15 cases of dry clutch failures on Powershifts. Unfortunately the British Public just seems to accept this situation.
Comments
Author

Honest John
Latest