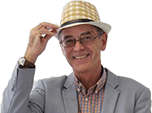 Honest John's Motoring Agony Column 30-1-2016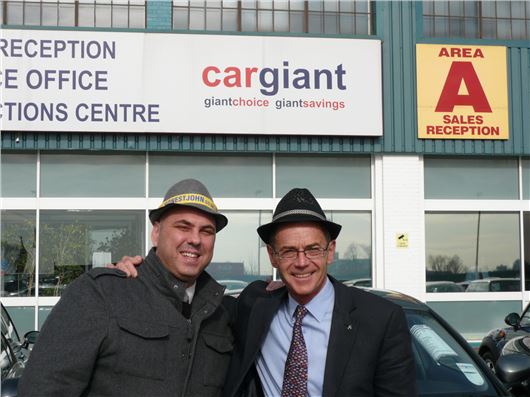 Published 29 January 2016
This week's motorised mayhem relates to language classes, full frontals, insurer's bodyshocks, outrageous audis, flood defences and many more querulous queries that mere pages could not contain.
As usual, emails to Honest John should be addressed to: letters@honestjohn.co.uk  Please try to keep them as short as possible.
Welsh wails
My son has returned from university in Swansea and explained why the Speed Awareness Course he took there was so boring. The bloke running it walked in and spoke in Welsh. He said that he had learned English as a foreign language (which demonstrated his agenda). He then proceeded to speak about speeding – in Welsh followed by English. And this was despite the fact that there were no Welsh speakers on the course. My son said it took twice as long as it should have done. 
JM, via email
I'll let readers form their own conclusions.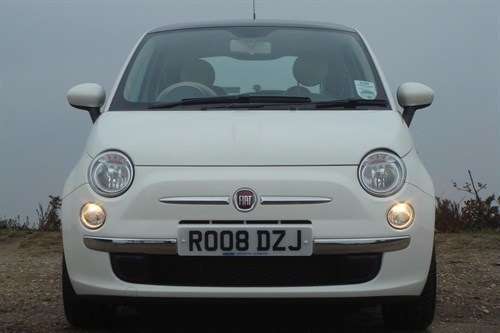 Lighting up time
I have just bought a new Ford B-Max, and find that I keep forgetting to put my lights on at night. When I get in, the dash lights up, and at night I see the lights at the front and I drive (my brain tells me that it is ok). I think that there should be a warning: switch the lights on. It tells me things like door open (I can see that). The lights are there for safety, so why make it more dangerous when setting off at night? Is it my age?
DR, via email 
This is something I have been reminding drivers about for 8 years, since DRLs first became commonplace and were fitted as standard to cars like the FIAT 500. If the car has automatic lights, then best to leave the switch set to auto. Otherwise, stick a bit of tape on the centre of your steering wheel with the word "Lights" to remind you.
Bumping up the repairs
Someone recently reversed into my car whilst I was stationary, causing minor damage to the door. They opted to pay for the damage and so I obtained quotes from 2 repairers, each quoting the same price of £350. The guilty party then decided to claim via their insurers LV, who I have to say have been excellent. They asked me to take the vehicle to their approved repairer whose quote was £870. This is outrageous as ultimately we all pay for the rip-off. Surely insurers should be able to obtain best prices (and why not from more than one provider?) not be fleeced in such a way.
BG, via email
How the insurance business gets away with the multiple rip-offs within it is only explained by fingers in pies resulting in a political reluctance to do anything about it. They have us all by the short and curlies. Insurance is compulsory, so it's a great business for private equity fund investors to get into because they can rip us off however they like. And, of course, the best way is to blame someone else. So the 'insurers' blame the 'accident management' and 'credit hire' outfits that they also own. Vested interests ensure that no one does anything to stop it.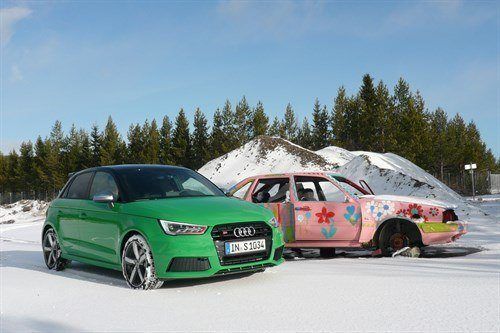 Fast and Aud
I have had an Audi A1 1.4 TFSI s-tronic Sport Sportback 140PS ACT since September 2013 running on 16-inch wheels and 215/45 R16 tyres with optional dynamic suspension in lieu of sports suspension. I want a little more zip and was interested in the 185PS Twincharger Sportback 7-speed s-tronic, but I notice that this model seems to have been phased out and replaced by the 150PS s-line. Would this, give me noticeably more zip than my current model, and is the ride significantly harsher?
AW, Rufford, Lancs
That is the same ACT engine that you already have, but in a later state of tune giving 150PS rather than 140PS. You are unlikely to feel much difference. The 185PS 1.4 Twincharger was dropped due to problems with it but you can get a 185PS 1.8TSI in the Polo GTi. The quick A1 is the S1 with quattro 4WD and a 240PS EA288 2.0TSI.
Breathing underwater
Regarding Andrew English's tips about Driving through Water, I would like to add the potential benefit of releasing the air filter access cover clips before entering, so that should the air intake (invariably at low level on diesels) get below the water level there is a suction break preventing water being sucked into the engine and wrecking it.  
 
AW, via email
That's a good idea. Effectively gives you a snorkel. There is an amusing video on YouTube where a LandRover with an external snorkel suffers hydraulic lock because some idiot had merely fitted it as a cosmetic addition and had not made a watertight connection to the inlet manifold. I had to negotiate a flood in a diesel HRV last Saturday. I let the RAV-4 in front splash its way through so I could judge the depth, then negotiated it myself at about 2mph. Worth warning BMW X5 E70 owners not to drive through floods because the standard air inlet is situated very low.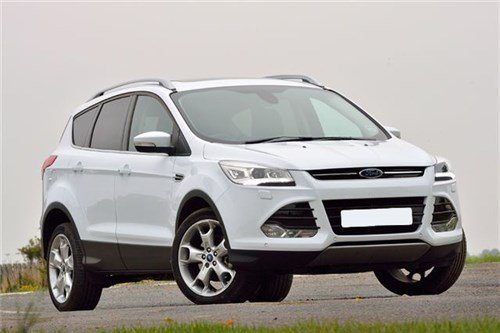 Kuga rant
I have a Ford Kuga, bought new in August 2014. The Bluetooth has not been working since September 2015. My dealer has been trying to fix it, blaming Ford, of course. Is there a Ford software problem here please?
PJ, Malmesbury
Yes. But it is the responsibility of the dealer who sold you the car to put it right. That dealer cannot continually blame Ford. If Ford can't put it right, then the dealer has to commission someone else to either repair the system or to install another system entirely that actually works. The Bluetooth system in Kugas, Mondeos, etc. is notorious for continually searching for a paired phone while the car is left parked and flattening the cars batteries. It could be that your Bluetooth has deliberately been disconnected to prevent this from happening.
Diesel disease
BMW says that 'Diesel Bug' infected my fuel and caused the High Pressure Bosch Fuel Pump of my 730d to break down, sending little bits of metal into the injectors. They cannot open the High Pressure Fuel Pump, so they looked in the Low Pressure Fuel pump under the back seat. Shell says that it is a problem with a BMW vehicle car part, not their fuel. They say they have no reports of contaminated fuel in the UK. BMW has replaced up to 180,000 High Pressure Fuel Pumps in the USA in saloons and X5s, then they give them a 10 year guarantee, but they say this is due to the fuel being different in the USA than the fuel used in Europe and to date they say they have not replaced any High Pressure Fuel Pumps in Europe. This is the 4th 7 Series I have had and on this one I had the Engine and Turbo changed by BMW due to the Swivel Flaps going, although I had to wait 7 weeks for a new engine to come from Germany. If the cost had been mine to pay the car would have been a write off because the cost was £17,000. The car has done 40,000 miles on the new engine and turbo and this is why I have kept the car longer. It has now done a total of 124,000 miles. The car had the engine oil and filters changed every year at the time of MoT and every part on the car that may or does need looking at was replaced. The car did drive like new. Again, with a bill of £1,010 to find the fault then £7,0000 to fix it, because I would only get £6,000 to trade the car the BMW High Pressure Fuel Pump has made it car a write off. If you do find out that other people are getting Contaminated Fuel issues or Bosch Fuel Pumps are the new problem please, please let me know.

RT, via email
I presume this is an F01 730d (2009-2015)? Of course, even though the engine was replaced at 84k miles due to failure of the swirl flaps, the high-pressure fuel pump would not have been replaced then because it would not have been damaged by the swirl flap failure. So the HPFP will have done the full 124k miles. I'll keep an eye on this because I record everything in  /carbycar/ (including the USA HPFP recall, which was mainly for petrol engines) and that's where you can look up any other reports of these failures.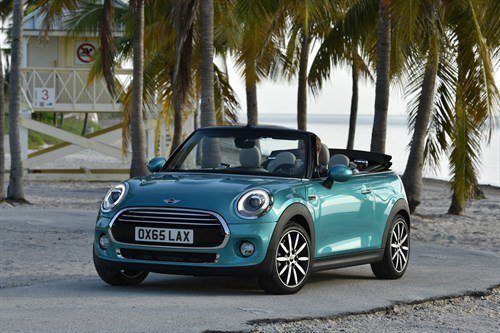 Growing pains
Owing to my daughter's personal circumstances changing she is having to seriously change her much loved but old MX5 (2nd car) for something much more practical for her and her 2 teenage children, although she would still like a "fun element" I've suggested a MINI Cooper Countryman. What alternatives would you suggest? Her colleagues have recommended leasing, which she seems to think a good idea although she claims to be on a tight budget. Again, any views? Trouble is with her she is very busy at work and home and has not got much time to look around and time is getting important.
NA, Morpeth
The current 3rd generation of BMW MINI is a lot more fun to drive than the 2nd generation. It doesn't matter which. The bloated Austrian built MINI Countryman isn't much fun and never was. Far better a MINI hatch, a MINI Clubman, or the new MINI cabrio, which is a 4-seater. Most private cars are now 'bought' on PCPs for monthly payments, usually over 3 years, with a choice at the end of paying a predetermined amount to keep the car, or hand it back, or use any equity left in the car to finance the deposit on another PCP.
No go area
In 2012 you reported a complaint letter from a reader who was fined £130 for stopping for a few seconds in a yellow-hatched junction. The letter stated this fine seemed particularly large given the scale of the "offence" and the fact that moving into such junctions is necessary to keep the traffic flowing. I have received two fine notices in as many days for entering yellow-hatched junctions for a few seconds in the Catford area. I have failed to find any prior notification of such a fine for entering such a box. The size of the fine is clearly ludicrously large relative to the tiny offence. Furthermore, Catford roads are gridlocked much of the time and sometimes it is impossible to avoid entering such spaces. The private company to which cheques are paid, Red Route, is clearly making a large profit from this scam. Meanwhile, when I contacted Traffic for London, on whose behalf Red Route is operating, the staff there said they had never heard of Red Route.
BM, Catford
A Red Route is a traffic route on which specific regulations apply. This explains TfL's penalty regime on red Routes: https://tfl.gov.uk/modes/driving/red-routes/penalty-charge-notices/ As for the unfairness, it doesn't matter what I write, they just carry on, arguing that by entering a box junction from which there is no escape you impede traffic from other directions. I guess as long as it's just a fine then it's merely another rip-off that the British meekly accept along with non existent bank deposit rates, ISA rates, pension scams, car insurance scams, Volkswagen reliability....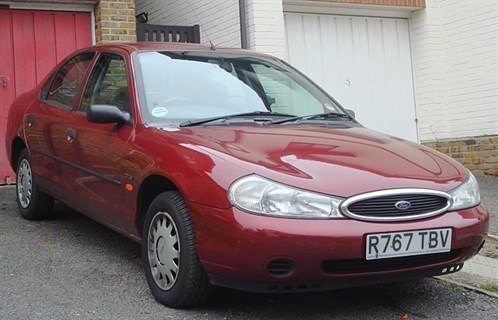 Taking a shine
Do dealers reserve genuinely better examples of cars for their (variously named) 'approved used' schemes, or just risk it and try to make money out of anything shiny?

TS, Lancashire
Ford refurbishes its nearly new ex-rentals for Ford Direct at Tilbury. They used to get a hologram sticker in the screen. Years ago I bought a Mondeo 2.0LX that had roof damage from the transporter on its way from Ford Direct to a dealer and ended up at auction, so was cheap. That turned out to be a great car. Instead of a quick flip my family kept it for 9 years.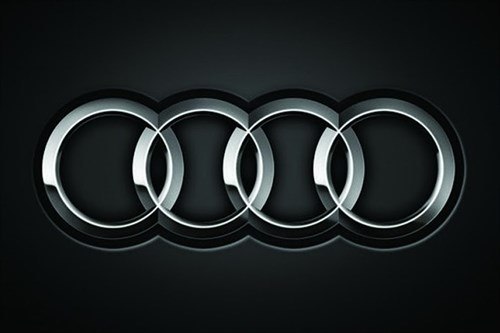 Running rings
In 2009 we bought an Audi A5 Sportback with 2.0 litre petrol engine, which has now done 66,000 miles and is out of warranty. From the very beginning we expressed concern about excessive oil consumption and were told it would take time to settle down, but it never did. We were offered the piston rings replacement for £1,200, later reduced to £696. Audi eventually did a lot better. Not only did we recover the full cost of £696 from Audi UK that we had paid to the dealer, but after a little persuasion the dealer refunded my wife £250 for the oil that we had had to consume in the near five years ownership of the car and because of a recent problem with the satnav and a reverse gear failure with 200 miles from you they have replaced the satnav. All in all, a satisfactory outcome. Interesting to note that Audi sales are only down 4% whereas the rest of the VW group are down about 15% to 20%'

AA, via email
Very many thanks for that useful feedback and especially for sending it as a thread that made it easier to include in the Audi A5 Sportback entry in /carbycar/ This is a bigger issue then emissions cheating and there were two emails about it last week. The NHTSA in the USA compelled Audi to recall all CDAA 1.8TFSIs and 2.0TFSIs with in the USA for this reason and Audi has quietly been operating a voluntary fix in the UK too. Audi margins are higher, which is why Audi can afford to be more generous. But the reason why Volkswagen sales have dropped and Audis haven't is the attitude of the British public. They swallowed the Volkswagen myth of quality and reliability largely through snobbery. Now, of course, the emissions cheating has all been labelled 'Volkswagen', not VAG, so, in their eyes Volkswagen is no longer the brand they thought it was.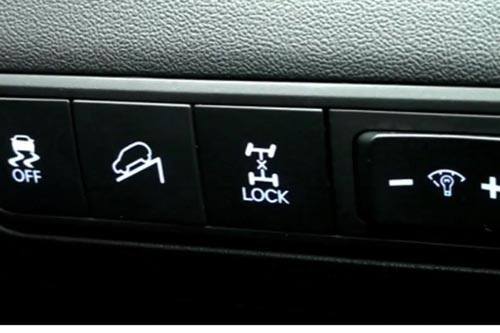 Difference of a pinion
My Hyundai ix35 suffered a rear differential collapse yesterday when my wife was driving it. The car is only 4 months out of warranty and first response from the dealer is that its not covered because of this. Before the warranty ran out 4 months ago it was with the dealer getting some things looked at one of which was the 4wd warning light coming on intermittently. I was told this was probably related to the fact there was a nail in the rear tyre, which they were going to replace. When I picked the car up I was told the light was no longer on and it was probably resolved now the new tyre was on and to let them know if the warning light came back on it has not come back on to date. The car is 5 years old, has only done 40,000 I have owned it for two years. What are my legal rights and surely a car of this age and mileage should not suffer such a failure on normal suburban roads.
AS, via email
The car had a 5 year unlimited mileage warranty but that has now expired. Various Sale of Goods Acts and Case Law supposedly determines that the major components of a car should "reasonably" be expected to last for 6 years If the problem occurred due to some form of misuse (such as running an odd pair of rear tyres or running one of them at a significantly lower pressure than the other) then it would not be covered by this. If you maintain that the fault occurred due to a manufacturing defect, then take the matter to the Small Claims Track of the County Court and let a judge decide. Law here: /faq/consumer-rights/
Scrapping over money
You recently advised me about the risk of a write-off, with older cars being valued at less than their true value. As the result of a "no fault" claim I am now in the process of my insurers, LV obtaining an estimate from their approved repairers to submit to the third party's insurers. So far the latter has not heard from their client although it was he who decided to go through his insurance rather than settle personally. Although after 21 years of no claims with LV and a courtesy car and waiving of my excess I am still not sure of my position. I obtained a private quotation of just over £500. LV's repairers quoted about half of that, but were asked by LV to review it by stripping down the rear of the car to see if there was any further damage. This means leaving my car with them for a couple of days while they do this and presumably put it all together again. If they are going to repair it will they have to do all this again. Regards value of my 24-year old car, SAAB Club members would value a pristine condition model at over £8,000. A good average model with low mileage would be about £3,000 or more. I am still unhappy that they might ignore this and take a figure from Glass's Guide, which could be ridiculously low. What are my safeguards? I have stressed that I do not want the car written off under any circumstances but while I was waiting for a repair estimate I overheard one of the staff on the phone to a customer saying that their vehicle was unroadworthy and had to be written off. They were not allowed to take it away and would be given a write-off settlement figure. I am concerned about leaving my car with the repairers in the first instance. Is there a time limit for the person who damaged my car to submit his insurance details and can I opt out of the insurance claim and force him to pay directly to me.
MS, Brockenhurst
You need to talk, personally, to LV and ask their advice. You must continue to stress that you do not want the car written off under any circumstances. If you have the registration of the car that did the damage, you can pay a small fee to obtain his details from the DVLA in order to personally pursue a damage claim against him. I can't see any point in allowing LV to mess around with the car without doing the full job, so it may be your best policy to take the matter away from the insurers entirely, to commission the repair yourself, and then to sue the keeper of the car that did the damage in the Small Claims Track of the County Court where, for such a small claim, his insurer is unlikely to contest it. You might find out that he is not insured, or that the car that did the damage was on a cloned set of plates and the 'keeper' of the reg had nothing to do with it.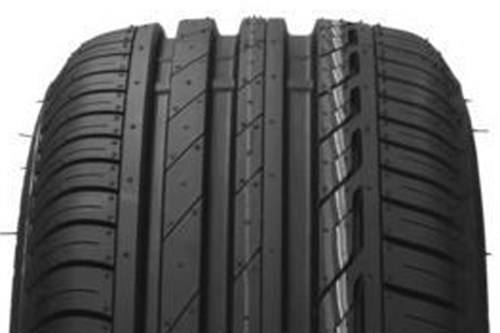 Rubbered up the wrong way
I would be very grateful for a bit of advice on car tyres. I recently got a puncture in the rear tyre of my Vauxhall Zafira and took it to National Tyres near where I live. As the front tyres were also showing signs of wear I agreed to have 4 new premium tyres fitted, to take advantage of their current 'special deal' of one new premium tyre with the second one at half price. I needed the car that day so was in a great hurry and paid the garage £500 for fitting the new 4 new tyres. I did not look at the invoice for the work. Now I have had a chance to examine the tyres I see the garage has fitted 4 Bridgestone Turanza T001 tyres of the type 205/55/R16. Can these tyres be considered 'Premium tyres'? To meet the offer of "1 tyre full price the second one half price", the new ones would have to cost about £160 each - surely that is way beyond the cost of Turanza T001 tyres? Have I been ripped off?
HF, Farnborough
These are definitely 'Premium' tyres. Here are Blackcircles prices:  http://www.blackcircles.com/tyres/brands/bridgestone/turanza-t001?gclid=CJTKvP7O08kCFQoXwwodZfYKyw/ £61.10 to £65.55 for AO spec. You'll find more prices simply by Googling Bridgestone Turanza T001. Though you can't expect Online prices from a tyre fitter (and there would be a fitting charge on top of the online prices), I think you have a case. Go back and have a word with them.
Unhappy Landing
Please advise me where I stand in respect of my LandRover Freelander 2.2HSE Luxury that I purchase some 2½ years ago from the Lanchester LandRover in Reading. It was first registered on 27 December 2012. It had about 6,000 miles on the clock when I bought it and currently has just under 42,000. The 3-year warranty expires on 26 December this year. Until December 2014 the car performed OK. Then it broke down just before Christmas 2014, requiring me to call Land Rover assistance to get it running again. It was taken to the nearest LandRover dealer, Strathstones of Aylesbury who updated the software relating to the steering angle sensor as it was at the wrong revision level. I drove the car 10 miles home and an error message came up advising me of reduced traction and that special programmes had been disabled. It went back to Stratstones for several days but they could not find the fault and stated they would need the car for a couple of weeks to try to pinpoint it. I returned the car to Lancaster Land Rover. By then it had errored again so Lancaster suggested I called Land Rover Assistance asking them to confirm the fault and book it in as a warranty repair. This was done and it went into Lancaster for several days. Lancaster said that Strathstones had loaded the wrong software to the steering angle sensor and went on to check the revisions of all other software packages. The car was returned to me and failed again with the same fault. It went back to Lancaster who looked at the fault code and concluded that the throttle control module was faulty and changed it. The car was returned and it failed yet again with the same error code. Lancaster again asked me to contact Land Rover Assistance and the vehicle was taken back again. Lancaster told me the throttle control module was faulty. I pointed out they had already changed this, so they said, can we keep the car for an extended period to fault it. Additionally, all the steering wheel switches started to fail randomly. The car ended up in Lancaster's workshop for over a week. They ended up taking the dashboard out and found that when they touched a control box that interfaces between the cars sensors and the computer everything went haywire. So they changed the box. Everything seemed to work OK, but I started to hear a transmission noise, very quietly at first.  The car then produced another error message: 'gearbox fault, reduced traction.'  Land Rover Assistance again came out and the car went back in to Lancaster. They said they did a software update to the diff control, which Internet research suggested was to extend the error code parameters on the Haldex pump. A few weeks later the same gearbox fault appeared and the noise from the transmission became louder. The car went back to Lancaster again (last week).  They had it for 3 days and changed the Haldex Pump and the Transfer Box. Lancaster agreed to extend the warranty for another 12 months, although they wrote to me today and asked me to pay for it. I have just written back to them pointing out their previous agreement. I would like to understand my future options. I guess that whilst the car is performing correctly I have no right of redress. However, if it should fail again, is they anything I can do to reject the car and, if so, can I expect anything other than the current second-hand retail value? I have advised LandRover that I am very disappointed with the vehicle. My biggest concern is that if the car goes wrong it will be excessively expensive to put right. I have never owned a car that has had so many faults. Any advice you can give me would be most appreciated. I have deliberately written and emailed to Land Rover on each occasion the vehicle has failed and all emails are in a single chain.
JF, Aylesbury
Though you have the email trail to and from LandRover, in UK law your statutory and case law rights are against the supplier, which is Lancaster, not LandRover. So I suggest you write to the dealer principal of Lancaster, Reading, listing all the failures chronologically and stating that for the vehicle to have failed so frequently it must have been faulty from the day you bought it and if it fails again you will invoke Clegg v Olle Andersson (2003 House of Lords) to compel Lancaster to take the car back and give you a fair market price for it. Send that letter by Post Office Special Delivery, keep the certificate of posting and staple it to a copy of the letter. That then becomes a matter of record should the matter ever need to go to the County Court in the future: Law here:  /faq/consumer-rights/ I'll add your saga of disaster to the other Freelander II failures in  /carbycar
Comments
Author

Honest John
Latest