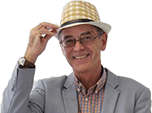 Honest John's Motoring Agony Column 16-1-2016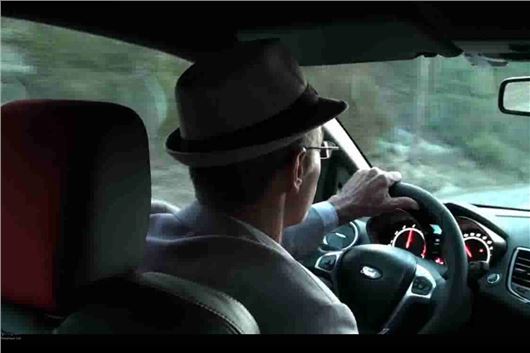 Published 16 January 2016
This week's road kill relates to car cover, diesel demise, motors reunited, service area strandings, and more bursting from the seams of the printed page.
As usual, emails to Honest John should be addressed to: letters@honestjohn.co.uk  Please try to keep them as short as possible.
Foresight saga
It's my insurance renewal time and I'm in a quandary over an offer that looks too good to be true from Saga. I'm not looking for your endorsement of Saga, but have you had any feedback about this company? I have a Jaguar SV8 and do about 6-7k miles per year.  LV= currently insures the car and the renewal premium is £494, reduced to £456 after a bit of discussion. Saga has offered £278 (with extras over LV: a lower excess of £350 and continental cover). So, hope you can see my quandary. I cannot understand why the price gap is so great.
TB, New Malden
After years of gaining customers with sensible rates, it seems that LV may now be now hiking them. I don't get much feedback about Saga, which has changed hands a few times, though readers tell me its 'continental cover' is very good.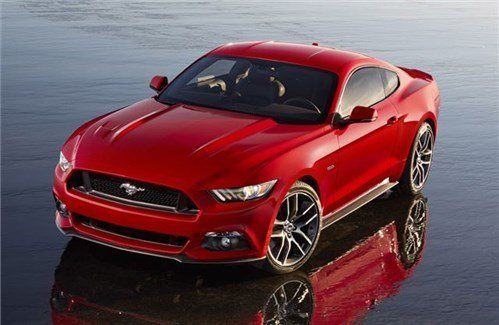 Stang in the tail
Do you think the forthcoming new UK vehicle tax regime will encourage manufacturers to make large-engined petrol cars again? I was recently trying to buy either a Maserati Ghibli or Quattroporte or maybe a Jaguar XF or XJ with a petrol engine, as I felt that petrol power (even with much greater running costs) was more desirable and appropriate to the brand values and heritage of these makes, but couldn't find any suitable examples for sale locally - presumably for the reason you explained. 
KW, via email
The new VED regime for new cars first registered from April 2017 taxes them on CO2 at one-off rates between £0 for 0g/km CO2 (no such car), then from £10 for 1g/km CO2 to £2,000 for over 255g/km when they are new. Then at a uniform annual rate of £140pa for everything, plus a luxury tax of £310pa for any car with a list price over £40,000. So Mustangs £140pa tax. Mercedes AMGs £450pa. A portent of the future was an announcement from VW that its Caddy and Transporter vans are now available with a petrol engines.
B in his bonnet
Could you help? I'm trying to find my father's old MGBGT reg: GEA 100D. Would it be possible for you to point me in the right direction?   
MR, via email
The MG Owners Club caters for newer MGs like the 'B' and might have a record: www.mgownersclub.co.uk/ You can find out if it is registered here: https://www.gov.uk/get-vehicle-information-from-dvla/ but Data Protection forbids them from giving you keepership details. You can find out if it is insured here: www.askmid.com
Flat tyre gets you nowhere
What is the legal position of having an unrepairable puncture within a service area on a motorway? We have received had a summons from Parking Eye, (multi-millionaires) for overstaying the 2 hour rule. We had to get the emergency tyre people out, which obviously took time, but as soon as it was replaced, we departed. An early reply would be greatly appreciated
CW, via email
This happened to me in Moto services at Wetherby run by CP Plus. I simply refused to pay and CP Plus accepted my reasoning. If they take you to court, you claim you were broken down in a place of refuge. The Supreme Court ruling does not apply in your case.
Sensor proportion
I recently asked about the ESP problem on the Mark V Golf: the ATE Teves Mk 60 brake pressure sensor fault. You advised the possible cost of the repair and that the sensor only can be replaced and not the whole unit. This morning the VW dealer confirmed that this is the problem with my car. The VW dealer told me the repair is £550 and no goodwill is available. However, on phoning VW UK, I was advised that individual VW dealers have a goodwill pot and can subsidise the repair themselves. I am currently pursuing this. If this fails, can I sue, presumably the VW dealer who supplied the car, in the Small Claims Court for not supplying a vehicle of satisfactory quality? Also, can this repair be done by other than a VW dealer? I am extremely angry that VW is making it as difficult as possible to get a repair done at a fair price for a fault that is known to them to be due to a substandard part they put in my vehicle. You advice would be appreciated.
CW, via email
Initially VW denied any responsibility for the problem and its dealers were actually capitalising on it by charging customers up to £1,900 for a complete new ABS/ESC module where the cars were more than 3 years old and out of VW warranty. I then learned of the repair to the brake pressure sensor by www.ecutesting.com and started recommending it to readers. At this point, VW UK's PR department got onto me to tell me it was the wrong recommendation because it had the potential of admitting dirt to the module. My reply was, in that case VW UK better either fund the full cost of replacing the modules or massively subsidise the job so it cost no more than £500 for an out of warranty claim. Subsequently, VW UK and its dealers adopted the ECU Testing cure of replacing the brake pressure sensor, charging either nothing at all or up to £600. Your car is now more than 6 years old and neither VW UK not the supplying dealer has any legal liability to you because your car has already lasted a "reasonable" period of time. So I think a Small Claims case will fail. The £550 you are being asked for is actually a "reasonable" charge for the repair. £1,900 wouldn't be.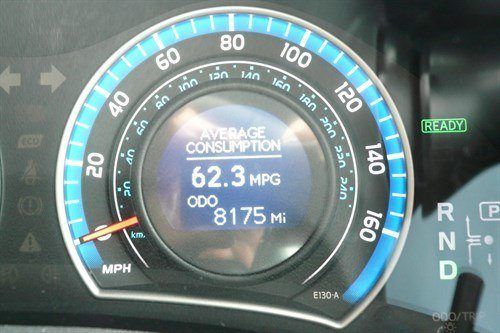 Back to the future
After a serious car accident earlier this year, I'm starting the process of registering as disabled, as I have a chronic back pain condition.  Sadly, my work is 60 miles away. I'm not sure if under the new rules I'll get Motability, but hopefully I can claim the new benefit allowance. Any thought on what to get? An Auris or Lexus CT seem best since I do lots of miles and £10k gets a nice one (no point buying new on my mileage?) Needs to be auto too. 

AF, via email
Yes. You'll find an Auris HSD for £10k. My dad drives a 2010 now worth less than that. Bit higher than the average hatch so easier to get in and out. Performs better than a Prius or Lexus CT because it has the same drivetrain but less weight to pull along. Good luck with getting the Mobility allowance.
Step sums
My step-son has had mental health issues for the last few years, although now he is vastly improved, to the extent that he has moved out from living with us to his own property. He does, though, rely on benefits to live and currently there is little prospect of him being well enough to work. One of the manifestations of his problems is that things need to be "perfect", or as near as possible. Currently, he is driving a 2007 FIAT Sedicici. It is in very good condition and, touch wood, runs well. However there are inevitably blemishes. He has seen a leasing deal for a FIAT Panda, which would be about £90 per month. His view is "Great! I get a new car every three years!" His mother and I are less enthusiastic as we have heard that these deals may not be quite what they are cracked up to be. We assume that his current car would form the basis of any deposit required, but from then on he would not own a car, so have no asset. We would appreciate your advice regarding this sort of deal and whether it might be suitable for him. I appreciate specific advice might be difficult to give, but general pointers would be helpful.
RB, Dornoch, Inverness
You are correct. He will pay a deposit, then £90 a month for 3 years. Probably more than £90 because multipled by 36 that is only £3,240, which is less than half of the price of the car. Then at the end of the contract he will have an option to buy the car for a residual amount set at the beginning of the contact, or start another PCP, or walk away with no car and a liability for any damage to it. However, this is the way most private buyers 'buy' new cars these days.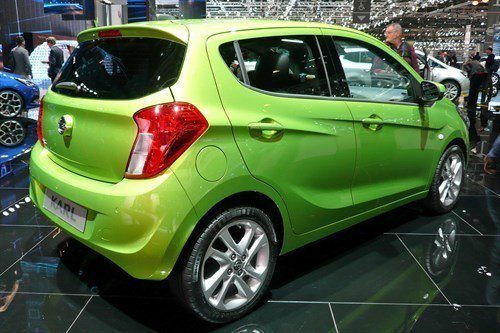 Narrow minded
I am looking to buy a new 4-door car. In order for the car to fit in my garage, it cannot be any wider than 68 inches. I currently have a 2006 Chevy Cobalt and it fits in the garage. Do you know of any 2015/2016 models that have 4-doors and are no wider than 68 inches?

TM, via email
A Vauxhall Viva /Open Karl / Chevy Spark is 62.8" with the mirrors folded. (/road-tests/vauxhall/vauxhall-viva-2015-road-test//) A Hyundai i10 is 65" mirrors folded. (/road-tests/hyundai/hyundai-i10-2014-road-test//). A KIA Picanto is 62.8", mirrors folded. (/road-tests/kia/kia-picanto-2011-road-test//?section=dimensions)
Viva lost Vegas
Hi John hope you can help. I'm trying to find my ever first car, it was a yellow Vauxhall Viva HC, registration LFM 142P. It was registered at 25 Maple Avenue, Little Sutton, Wirral in approx 1974/1975
AT, Wirral 
If it's healthy and cherished, the Vauxhall Viva Owners Club might have a record: www.vauxhallviva.com/  You can find out if it is registered here: https://www.gov.uk/get-vehicle-information-from-dvla/ but Data Protection forbids them from giving you keepership details. You can find out if it is insured here: www.askmid.com
Speed Awareness Curse
Regarding Speed Awareness Courses, I phoned Aviva and unlike Admiral they do not increase the premium charged to policyholders who have been on a course.  I think this is vital for all motorist to know as some will be fully insured with no increase in premium, some will pay more and be insured and others who fail to declare they have been on a SAC will be uninsured.
LG, Brixham
Many thanks. Other readers have mentioned Aviva's, LV's and Hastings Direct's enlightened attitudes. And Admiral's unenlightened one.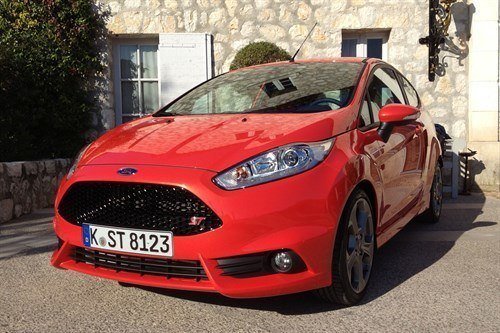 Hotly contested
I shall be 70 next year and remain "young" and healthy and fancy treating myself to a hot hatch. I have the benefit of the Ford Privilege scheme and on price alone should go for the Focus ST. How does the Focus compare with say the Civic Type R and the Golf GTI in terms of driveability, reliability and fuel consumption? I plan to use a PCP, so residual value is also relevant. I travel approximately 10,000 miles a year with at least two 60 mile round trips per week so should I go for petrol or diesel?
GW, Banbury
The Focus ST is much cheaper than a Golf GTI or a Civic Type R. Has more power than the Golf, but less than the Type R. If you want pleasure, definitely don't go for a diesel. Add a SEAT Leon Cupra 280 and a Peugeot 308 GTI to your list. The best of the lot should be the new Focus RS, from just £28k. If you don't need the size of a Focus/Golf/Civic, consider a Fiesta ST. That is huge fun for a lot less money:  /road-tests/ford/ford-fiesta-st-2013-road-test//
Telephone exchange
I am considering buying a Hyundai i40, partly because of the panoramic roof. However, recently, while we were away a friend visited our house driving a keyless Nissan. She was unable to start her car and the breakdown service she called out suggested that the problem may have been caused by our house and drive, being in the shadow of a BT building. Does this sound plausible to you? I have since heard anecdotal accounts of people having to push their keyless cars to another street in order to start them. I obviously don't want to buy a car that I can't start at my house. I would appreciate your opinion. Have I got to buy a lower spec car that uses a key?
TB, via email
It's plausible, but different cars have different systems and differently shielded systems, so wise to check out a Hyundai i40 in the vicinity of your house on your test drive before committing to the purchase of one. Keyless ignition is anyway a total PITA. It invariably means that to get power to the electric windows or mirrors, for example, you have to start the engine. There is no intermediate power switch. It also makes the car much more vulnerable to electronic cloning and theft.
Warner bothers
I drive a Volvo V70 now in its tenth year. Two warning lamps show: Anti-Skid System and Brake Assist System. Both state that they need to be serviced. I took my car to my local (non-Volvo) village garage who said I must take the car to Volvo. Is the car safe to drive?  The Volvo garage I bought the car from is nearly 20 miles away. The warning lamps came on by themselves while I was driving on the open road. I did not apply the brake pedal, for example. I am the only driver. I am in my mid 70s, and I drive very little nowadays.   The mileage on the car is now approaching 49,000 miles. The local garage says lack of being driven may be the problem. If this is the start of serious, costly repairs, I would consider buying a new car. 
GM, via email
Safe to drive, but the ABS and the ESP might not work in slippery conditions and if they don't work and you crash an insurer would not pay for any damage to your car. It might be no more than contaminated brake fluid. It's possible that the fault is a wheel sensor or reluctor ring. Or that the fault is the brake pressure sensor in the ABS/ESP module. If it's the latter, the module can be removed and sent for repair to www.ecutesting.com/
The write off's in the wall
I have a 1991 SAAB 900 Carlsson with 150,000 on the clock. It is regularly maintained with biannual oil changes irrespective of mileage and I always use Shell V-Power Nitro + petrol. I was recently involved in a slight accident while I was stationary in a line of traffic.   A car reversing out of a car park space hit the side of my car causing around £500 of damage. My repairers say that the other party's insurers will try to write my car off and if I or my insurance company authorise repairs to be carried out, they have the right to claim ownership of the car, write it off and issue me with a cheque for a lesser amount than the car is really worth. Is this rip-off true and what can I do apart from repair my car at my own expense in spite of having a genuine no fault claim.
MS, via email
No, that isn't true. The car is your property and remains your property. No one has the right to 'write it off' and deprive you of it. But it is essential that you prevent that from happening so write to your insurer and state in no uncertain terms that the car is a classic SAAB 900, it is appreciating in value and it is not in any circumstances to be 'written off' as a Cat C or a Cat D. You could try simply having the car repaired without involving your insurer, then suing the other driver directly for the cost. If it goes to court a judge may rule that you are entitled to no more than a few hundred pounds towards the repair, but is more likely to order the other party to pay.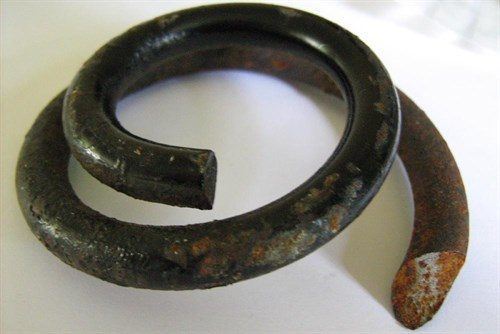 Springing to my defence
I saw your answer to car spring failure in the Telegraph recently. You are on the right track but I thought I would give you a more detailed explanation, for your information. Spring steel is heat treated by quenching and tempering. The lower the tempering temperature the higher the hardness and the higher the "ductile - brittle" transition temperature. If the tempering temperature is too low that transition temperature can be as high as 5c, which means that if the spring is put into service at lower temperatures such as in winter it will crack. The other principle factor for spring failure is surface condition. Any small crack such as a rough machining mark can cause early failure. Many car coil springs are badly finished because it costs money to do the job properly and produce a smooth surface. Shot peening gives the best finish because it puts the surface in compression and reduces the chances of failure, but that costs money of course.
FT, via email
Many thanks for that. I've also had angry vested interest telling me I'm an idiot because springs are wound, not forged, but failing to explain why so many European springs break. You have given me some hope for my sanity. Last weekend I torture tested the coil springs of a 5 year old Honda Jazz by driving it 120 miles on poor roads with 12 people aboard. It wasn't a comfortable experience, but the springs did not fail.
Treated with con-temp
My son is coming from the USA for 2 weeks to look after me when I have a knee replacement. I want to let him drive my car, but can't find an insurance company that offers cover. Can you help me please?
DT, via email
Very expensive. These people can offer temporary cover, but at a price: https://www.aplan.co.uk/maidenhead/insurance-quote-request/ It could work out cheaper for him to hire a car.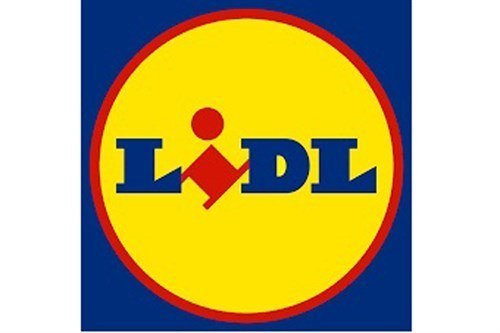 Lidl things
I have received a parking charge overdue reminder, posted on 20/10/15 demanding £90. This is the first correspondence I have received relating to this matter. The overstay was at Lidl car park, St Neots and was of 21 minutes on 12-10-2015. Could you advise me on the best course of action: ignore or what? I agree with your comment that these forms are aggressive and threatening.
JD, St Neots
It is legal as long as they can prove that they served the original parking charge notice on you. Unfortunately, you can't prove that they didn't, so this is a subterfuge by unscrupulous parking enforcement gangs in order to profit by the Supreme Court ruling on 4th November that confirmed their right to impose these charges. You could go to court and insist that you never received the original charge notice and demand that the parking enforcers provide proof of serving it on you. Then it will depend on if they have a proof of posting and, if not, who the judge believes. Lidl was in the news about this again in The Mail Online on 14th December. Law here:  /faq/private-parking-penalties/
Rental arithmetic
Taking your kind advice, I scrapped my last car via a recognised and DVLA approved car scrap merchants. It is very daunting without a car and my job requires a vehicle as I do surveys all over the UK. While I am searching for a car I wish to hire a car and wanted to find out the following: Are there any good comparison websites to hire a cheap car for a week? Should I purchase my own vehicle access cover and is it worth it? My car insurance runs out next month, so can I use the vehicle excess cover to drive any hired vehicles?  
SL, via email
The best way is to hire a base model car using the car rental company insurance. You cannot use your own insurance for this purpose and anyway it is terminated on the scrapping of the car. I don't know of any car rental comparison sites. Maybe  moneysavingexpert.co.uk does this.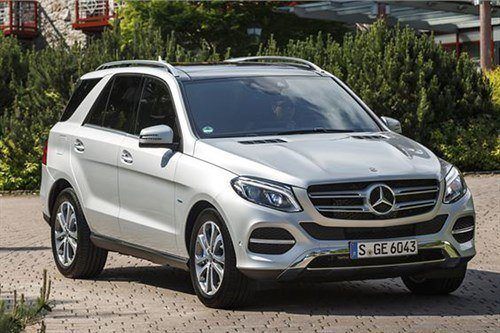 Raisings to be cheerful
You have been kind enough to advise us in the past on selling my mother in law's MINI and choosing a touring sports car. We are now looking for a replacement for our 5-year old Mercedes E Class Estate 350CDI. This is our third such model and it has been a great car in every respect. My wife is keen to have 4-wheel drive for our frequent drives from Hampshire to Yorkshire. We've looked at different marques and have settled upon the XC90 as our preferred choice. However, we find the XC90 to have rather more road noise than we would wish - although there is not too much wind noise. Is this something that is a known problem with the Volvo? Is there a way to mitigate this - for example specifying particular tyres/wheel sizes? Secondly, we found the engine to be a little less powerful than we would wish - particularly for motorway overtaking. It seems that we could go for the plug-in hybrid with much more power - or the petrol engine - but both these have poor "real world" fuel economy. We hear that a "Polestar" option (upgraded diesel engine) might become available - but that it probably won't add much more power. Do you think it is worth waiting for this to become available? Or should we press on with our second choice: a Mercedes GLE 350 diesel? Whilst we like Mercedes, we found the XC90 to have better visibility.
RM, Bentley
I'd go for the GLE350d with Adblue. Higher CO2, but a 3.0 litre V6 rather than a 2.0 litre four. Or, if you need 7 seats, the new Audi Q7. On an SUV, road noise is inevitably tyre related. You don't want a tyre profile below 55. In the past I found Pirelli Scorpion STRs to be the most pleasant SUV tyres but Michelin Cross Climates are also quiet with the added benefit of being good in cold conditions.
Balloon payment
I'm sure you've read the DVSA Toyota airbag recall letter sent out in October? My local dealership in Grimsby said they had the parts in, but after a 40-mile drive, that turned out to be untrue. The service department told me it could be months before they have the parts, and mentioned the tsunami as a possible cause. I emailed Toyota and got a polite official-speak reply. I'm now very worried about the potential malfunction, or dangerous deployment of the airbags. I don't feel I can have passengers, especially my two-year old grand daughter, who uses a forward facing child seat in the front of the car. My car is also unsalable for the foreseeable future. Can you put the risks into perspective?

JB, via email
This is a worldwide recall of Takata airbags. One problem is water getting into the pyrotechnic inflator. The other is of shards of plastic from the pyrotechnic case being fired into anyone sitting behind. But, because it's a Worldwide recall involving many millions of cars dating back as far as 12 years, there are obvious problems in manufacturing the requisite numbers of replacement parts. A factory that made 1,000,000 a year cannot suddenly turn out 50,000,000.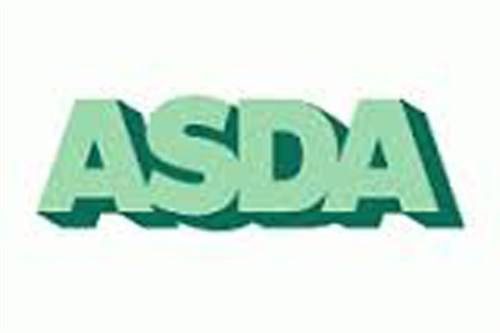 Cross dresser
I am 73 and for the first time have been issued with a parking fine of £40 for going over the designated time. This was in an Asda car park. The company that issued the fine is P Smart parking. The reasons this happened is I went into Asda on 9-11-2015, did some food shopping and then proceeded to look in Asda to see if I could purchase a dressing gown for my granddaughter, which was unsuccessful. So I decided to go into town to see if I could get one there. I then started to feel very tired and needed to sit down and have a drink. As the Asda I went to doesn't have a cafe, this meant staying in town to find somewhere I could sit down and get some kind of refreshment, which I did. After this I went back to Asda to have another look for a dressing gown, which I couldn't find, so decided to leave. On exiting the store I noticed the RAC man inside the foyer who asked if I was interested in taking out membership, which I decided to do, so all this took time. I must mention as well that I am 73 and also suffer from osteoarthritis and so do not walk very fast. I would be grateful if you could advise me what course of action I should take and should I pay this fine?     
KH, Wigan
Unfortunately, the Law Lords ruled on 4th November 2015 that it is entirely legal and "reasonable" to impose a penalty of this amount for overstay in a car park, or otherwise contravening the rules of the carpark, one of which is usually not to go and shop elsewhere. If I was you I would pay the fine and avoid escalating penalties that tend to go up to £80 for late payment, £150 if it goes to court, and considerably more if a debt collection agency is employed to recover the money. The age of free parking for more than 2 hours, either in a council carpark or a private one such as Asda's is now long gone. See: /faq/private-parking-penalties/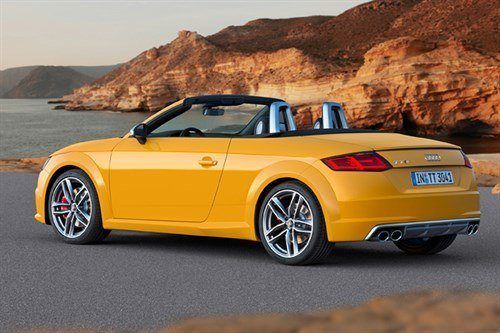 The bothers Grim
My wife purchased an Audi TT Roadster S Line 2.0TDI Ultra, reg FV15 ZXW from Grimsby Audi at a cost of £32,700 paid for in cash and not on finance or PCP, etc. The V5C registration certificate states that the 1st registered keeper was Grimsby Audi, acquiring the vehicle on 30-6-2015. Invoice/paperwork states the car was ordered 11-9-2015 with delivery date 30-9-2015. The car was actually delivered to our home in Lytham St Annes on 1-10-2015. Mileage 250 miles. We have no garage and the car is parked off road on our driveway. After 3 weeks use we experienced a spell of heavy rainfall for a couple of days. My wife took the car out and when she braked there was a rush of water from behind the passenger seat into the front footwell. She returned to the house and there were significant amounts of water in the well behind the passenger seat. I mopped it out using 3 bath towels and water was still appearing into the well. My wife contacted Audi Grimsby and explained the situation. The salesperson who had dealt with us had left the company, the Sales Manager was busy but my wife was told to contact Audi Assist whereby a qualified Audi technician would come. My wife requested that the Sales Manager at Grimsby Audi phone her to discuss the issue. To date he has not phoned nor returned any phone calls. The Audi Assist technician agreed there was a major water issue and on inspecting the boot, it was discovered the battery compartment was full of water. The car was also showing signs of the Audi Connect Management System having issues (radio had gone mute) and the technician stated this was due to water damage as the wiring for this ran under the carpets. The technician stated that my wife should drive the car to the nearest Audi dealership in Preston and he would accompany her. The car was left with Audi Preston and a hire car was arranged, which was delivered within 48 hours. The technician stated that the carpets would have to be replaced, a totally new Audi Connect system would also have to be fitted. At this stage we were very concerned and felt that we should consider rejecting the car. After a couple of days Audi Preston began stripping the car. Altogether the car was with Audi Preston for 2 weeks. They were mystified where the water had come from. Eventually they attributed the leak to a faulty door seal and a new one was fitted. The car was returned to my wife 2 weeks ago. During the time that the car was with Audi Preston they kept us in touch with progress. We never heard from Audi Grimsby. On 30th November after 2 days of further heavy rainfall, the water returned and once again we have a pond behind the passenger seat and water in the battery compartment. The problem has not been resolved. We contacted Audi Grimsby immediately. Yet again we could not speak to anyone of authority during the day. The Sales Manager was "with a customer" and despite saying he would return the call he did not. The Head of Business was on a conference call and did not return our call. Late afternoon we managed to speak to the Service Manager and explained our dilemma. We stated our concerns about lack of contact, customer service, and under the Consumer Rights Act 2015 we wished to reject the car and have a full refund. He said he knew nothing of our predicament and asked that we allow him to speak within the business and he would get back to my wife by 10am this morning. At 10.30 we had not heard anything. After phoning him again he did return our call. He stated that they would not consider a refund and knew nothing of the Act and also said the delivery date was 30th September so it wouldn't apply. My wife stated that the car would have to go back to Grimsby, be it repair or refund and what were they to do about it? Also she would be left without a car. He has agreed to take the car back to Grimsby and give my wife a courtesy car. He believes he can find the fault with the car and rectify it. However, we feel we should reject the car as it has proven not fit for purpose and has had one attempted repair that failed. We suspect we will always have issues and should deal with this now rather than in several months time etc when our rights are diminished. What are our rights? Nobody at Grimsby in any authority will speak with us.
JS, via email
Yes, if what you write it true, you are fully entitled to reject the car under laws previous to the new Consumer Rights Act that did not come into effect until 1st October 2015 and therefore does not apply in your case. It will be worth your while to employ a solicitor to do the job properly. The relevant law is here: /faq/consumer-rights/ Since you wrote, another reader had exactly the same leak into the latest model Audi TT roadster and the dealer was unable to fix it.
Comments
Author

Honest John
Latest