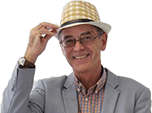 Honest John's Motoring Agony Column 5-12-2015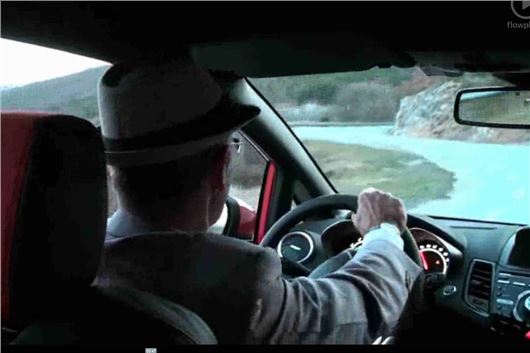 Published 05 December 2015
This week's motoring machinations involve park scratchings, disgusting discs, expat advice, cabin cruising, disguised discounts driveline dilemmas and other economic migrants from the Telegraph Cars. 
As usual, emails to Honest John should be addressed to: letters@honestjohn.co.uk  Please try to keep them as short as possible.
Starting from scratch
I have just scraped the side of my car (its not dented) with the scratched covering part of the rear door and rear side panel. A friend has suggested getting it repaired by a mobile repair organisation as he suggested they are cheaper and quicker. Depending on the cost I shall probably NOT claim on the insurance, but I am a bit concerned as to whether a mobile unit can undertake the work to the same standard as a normal body repair workshop. They seem to offer a decent guarantee. My car is 2 years old so I want a decent job done Are you able to provide any advice on this?

MF, via email
Obviously a partial panel repair can never be as good as a full repair in a proper bodyshop with low bake ovens. But it will be a lot cheaper. Not good to do it in the rain, even if the repairer brings a tent because of the amount of moisture in the air.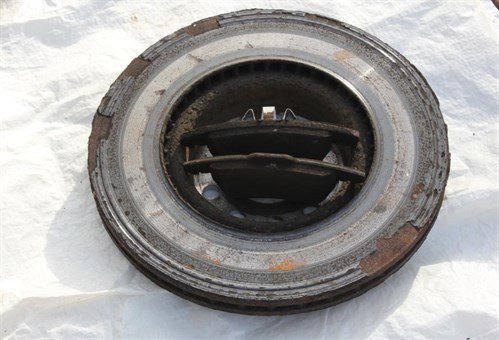 Slipped discs
I am the proud owner of a 3-year old, 30,000 mile Skoda Yeti. The brakes have become unstable and I have had to replace all the discs. They are in an appalling state with deep ridging, corrosion and areas of the surface missing. The pads are only half worn. I usually run my cars for up to 200,000 miles and replace the discs only once. I have examined and photographed the discs of friends Skodas, which are much older and with higher mileages and which are pristine. It is clear to me that my discs are made from faulty material and were never fit for purpose. I notice that there are many similar complaints on the Internet. I have contacted the Skoda dealer and manufacturer and have been given the standard brush off. I would be grateful for any help with how I may proceed. I have attached photos of all four discs.
SS, via email
I agree. I've never seen discs in that state before even in a scrap yard. It is true that since asbestos was banned from brake pads, pads have had metallic content and discs have been softer and 'sacrificial' but the state of these is appalling and must be the result of very poor quality iron alloy. I can't imagine that you will have any trouble in persuading Skoda to pay the cost of their replacement. You must have been speaking to the wrong people. I'll forward your email to the people I know.
Guest appearance
Hello, I need help to find insurance for my granddaughter to drive my car. She has been living in New Zealand for the past 10 years and is returning to the UK. She has an international driving licence and a clean NZ licence. She is 20 years old and started driving at 15.
I look forward to your reply.
JB, via email
One reader found: https://www.aplan.co.uk/maidenhead/insurance-quote-request. Otherwise try: http://www.moneymaxim.co.uk/short-term-car-insurance-uk-overseas-residents/  DirectLine; Aviva; RIAS; OneCall; tempcover; DayInsure ;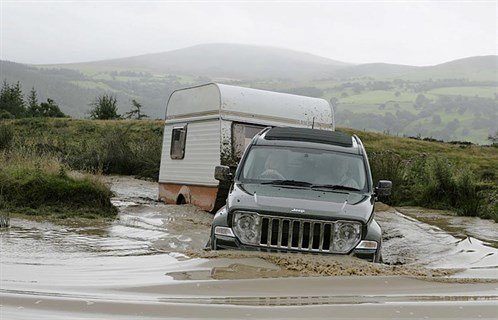 Berth right
Please can you advise on the best car; petrol or diesel, to tow my caravan, which is a 2-berth with an end bathroom, weight of 1,500kg.  Annual usage for towing would only be around three times a year and each journey would not be more than 30 miles. Occupants in the car are just myself and two dogs that travel in cages in the boot. My other usage, not towing, is about 10,000 miles a year. I am looking for a new or used car and have between £10k and £15k to spend.
JW, Eastleigh
Generally, diesels tow better because they have better torque at low engine revs and 4WD (even part-time) 4WD is a good idea for stability and just in case you get stuck in a muddy field. So I'd be thinking Honda CR-V 2.2iCTDI or 2.2iDTEC.
New cars for old
As Vauxhall is offering  £2,000 minimum exchange for purchase of new cars, do you think this may extend to other makes?
JH, via email
There are always deals everywhere with virtually every car except those where demand exceeds supply. So don't go for what is trumpeted. Just try to make a deal. And if you don't want to haggle, use http://www.drivethedeal.com ;http://www.carwow.co.uk ; or http://www.carfile.net to do the job for you. That said, £10,495 for a new (previous model) Astra 1.4 Excite looks like good value to me. The price includes 17" alloys, cruise control. Bluetooth, CD/MP3 player radio with USB connection and iPod control, Leather covered steering wheel, LED DRLs, electric front windows.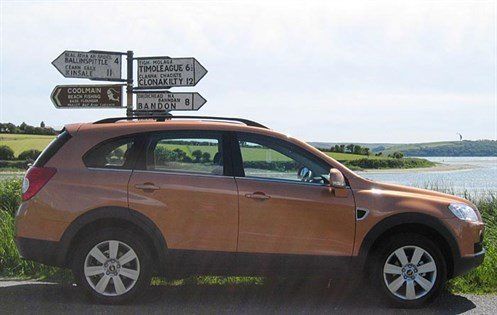 Gearfoxed
I bought a new Chevrolet Captiva 2.2 diesel LTZ in January 2013. 21 months and 8,500 miles later, the clutch appears to have failed on me. The service centre hasn't looked at it yet, but that's what seems to be the problem. I am shocked and surprised that according to the service centre, this is most likely due to wear and tear and therefore not covered by the 3-year warranty. Even if I was the worst possible driver, surely it's impossible to have worn that quickly? The service centre wants £400 just to take gearbox out to "have a look". Costs are going to mount up quickly (I think around £3-4k). Surely with the amount of mileage, any problems are manufacturer issues rather than wear and tear? What do you think I should do? I am aware of my rights under the Sale of Goods Act, and I believe strongly that whatever the cost it should be covered by Chevrolet. It's unreasonable to expect more money on top of the £30k list price within 2 years. I am also currently without a car despite having 2 young children to cart around. I cannot afford to be without a car. If they don't have an equivalent courtesy available, I will be forced to hire a car, and I think I should claim the cost from Chevrolet.
AM, via email 
You would have to be there watching when the vehicle was dismantled, and would have to see the clutch slave cylinder removed and immediately take possession of it to take it away and have it independently tested. Failure of the slave cylinder could have the same effect as the driver slipping the clutch. Then, if failure of the slave cylinder was responsible for failure of the clutch, you could claim the whole cost of clutch and dual mass flywheel under the warranty. Otherwise you will have to pay for it as caused by wear and tear from the way you drove the car. Should be between £1,500 and £2,000 maximum, not £3k-£4k.
Not taken lightly
I recently purchased a Honda Jazz, registered 2014. Much to my surprise it does not have daytime running lights. However, in your column in the Telegraph your colleague Alex Robbins states in answer to a query that Daylight Running Lights are a legal requirement in the EU for cars registered since 2011. Is my Jazz therefore illegal?
PH, Great Hale
All newly Type Approved models registered from 2011. A 2014 Jazz is actually a 2008 model.
Defenders of the Realm
Having owned older Land Rovers years ago (I run a Freelander now) I note ex Defence Lease Defenders are coming up for auction, but without road registration and other records. Typically 30k to 50k and several years with the MoD. Worth a punt as a private buy? Or is it just a minefield of bureaucracy to get them road Legal / Taxed etc and put into good serviceable order?
RC, via email
They can be okay, and paperwork is straightforward, but for a private punter the problem is getting them from the auction onto private land from which you can begin the registration process. You can't drive them except on a trade licence and insurance, so need a trailer or a truck. Hired transport could be a few hundred quid on top of the hammer price, plus 20% VAT on the hammer price.
Bag lady
I have a 2005 Volkswagen Golf GTTDI and my air bag light is on yellow. I have had diagnostic checks and it says that a sensor is gone and also something on the passenger side. When I brought the car I was told it was just the wiring that had maybe a loose connection and I stupidly still brought the car. I have not had the wiring checked but just the diagnostic check so I'm assuming that it is correct and I need a new drivers side air bag sensor. They managed to switch the fault off on the passenger side, but another garage check said the problem was with the passenger seat airbag. I'm so confused and a lady so I do not have a clue about cars. I'm trying to save a lot of money because garages are costing too much. I have been told there is some sort of gadget you can get to switch off airbag faults, but I cannot find it on the Internet. Maybe you know what it is called. Any help would be much appreciated.
CS, via email
Depending on where you live, http://www.airbagman.co.uk/ if not covered by airbagman, then look up a local 'car electrical specialist' onhttp://www.yell.com/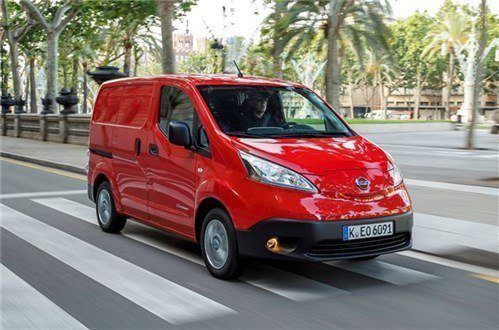 Van ban plan
We need to replace our VW Transporter T30 TDI 130 that is about 8 years old. We use it for our small business that involves short journeys round central London. We average about 7,500 miles a year. In view of the recent issues with VW diesels and talk of restrictions on all diesel vehicles in cities, what would you recommend as a replacement?
AB, via email
I don't know of any hybrid vans yet. There are a few electric vans from Peugeot, Citroen, Renault and Nissan. And Ford does a 1.0 EcoBoost version of the Transit Connect. I think your best bet is probably a Nissan e-NV200 electric, which avoids any congestion charges now or in the immediate future.
S-tronic irrigation
I've asked Audi for an oil change on my four-year old 2011 A1 s-tronic 7-speed gearbox. They say it's a sealed unit and oil cannot be changed. There's a lot of contradictory stuff about this on the Internet (including from Audi themselves) It would be great if you could find someone who can give a definitive answer. With best wishes and thanks for everything you do for motorists.
NW, via email
Most of the 2010-2012 dry clutch 7-speed DSG/s-tronics in the World had to be recalled to change the oil in them from synthetic to mineral.  I guess they were originally designed to be sealed for life but when that life proves too short the fluid in them was changed. The original wet clutch 6-speed DSG was designed for the fluid to be changed every 3-4 years and if you key 'DSG oil change video' into Google you'll get a number of videos showing this actually being done.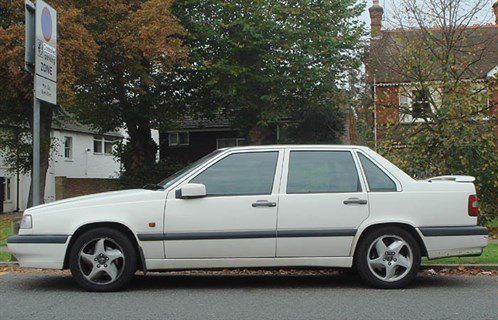 Swede memories
I owned a Volvo 850 4-door saloon in white, registration N796 BWE. I had this car for 14 years and it was in the same condition when I sold it due to having it resprayed if it got stone chipped. I only sold it when the cost of fuel became too much. If you can reunite me with this car it will be loved for many more years.
SM, via email
You can check if a vehicle is taxed here: https://www.gov.uk/check-vehicle-tax
You can check the MoT history here: https://www.gov.uk/check-mot-history-vehicle/
You can check if a vehicle is insured here: http://www.askmid.com
You cannot legally obtain details of the current keeper unless you are a registered private parking enforcement agency or the vehicle has damaged your property. But if the car still exists you might be able to make contact with the owner via the Volvo Car Club.
Olds mobile
Having retired we have a small pot of money and we are looking to buy a new (or nearly new) car for under £20,000. The car needs to be suitable for older people, with some arthritis, to have easy access and a large boot like our old Zafira. We also think an automatic might be a good option. As this is likely to be the last car we buy, reliability and longevity are important. Please will you make some suggestions of cars that we can look at and hopefully test drive.
JC, via email
I'd be looking at a BMW 2 Series Active Tourer, but you'll need to work a bit on the price. If £20k is the absolute limit, then maybe a Toyota Verso 1.8i Valvematic Multidrive S. Smaller, I would have suggested a Ford B-Max, but they have been suffering a little trouble with their Powershift automatics. A reliable, conventional choice with a 7-year warranty is a KIA Venga 1.6 automatic.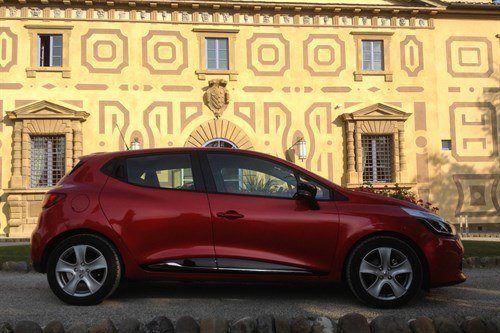 Clio patra
My wife wants to buy another Clio. (Her last Clio lasted ten years and costs us just one bulb and one battery.) She travels about 5,000 miles a year and I would really like her to go for the 1.5dCi as compared to the 0.9TCe. Do you see many pitfalls regarding the small mileage? I could take the car on a 100 miles run almost every month. Also, what are your views on the auto box on the Clio? As ever, many thanks for your help over the years.
DM, via email
Renault Captur with the Clio/Captur EDC direct shift gearbox tested here: /road-tests/renault/renault-captur-road-test// Clio 1.5 dCi and 0.9TCe tested here: /road-tests/renault/renault-clio-2013-road-test//  At 5,000 miles a year I think she will run into trouble with the EGR and DPF of a diesel. A cheaper answer is a Dacia Sandero 1.5DCI or 0.9TCe, which are the same engines.
Unstoppable
I have a 2013 KIA Rio 1.1CRDI with 18,500 miles, owned from new. It does 6,000 – 7,000 miles a year. Mixture of long and shortish journeys. Always driven very gently returning around 58 miles per gallon. Minimum journey length 7 miles. Recently it went into diesel engine runaway. The dealer reports that the turbo intercooler and injectors all need replacing under warranty. My fear is that since this phenomenon normally results in engine seizure, any repair to the engine will leave me with an engine seriously inferior to what it was just before the incident.
MW, via email
This is a compression ignition engine and there are two potential reasons for what happened. One is failure of the turbo bearing oil seals, so engine oil was siphoned into the combustion chambers and the engine ran out of control. The other is that the engine oil level rose so high that the engine started running on its engine oil out of control. The reason for the raised oil level is most likely to be that the ECU was introducing too much fuel to the engine to ignite the DPF and burn off the soot in it. First I've heard of this happening with a Rio 1.1 diesel. I think the former reason is more likely than the latter in this case. If the engine was damaged, it won't run properly after the work is done so will have to be replaced anyway. Wait and see.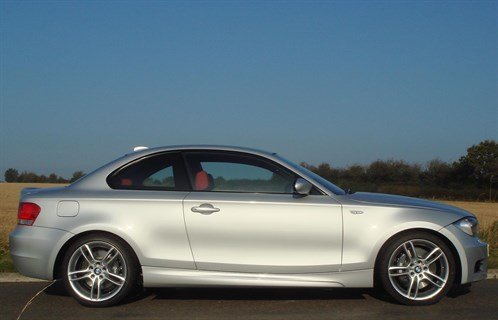 Six maniac
I want to buy a sporty but practical and reliable car. Would a BMW M135i be good if I increased my budget to £20k plus or would a Golf GTI Mk 7 be a more sensible option? I really like the new Jaguar XE but would have to wait a few years before that. Isn't the BMW 330i quite an old model and was it not replaced with the 335i?
DS, via email
The 135i is a much quicker car than the Golf GTi, but one in which an unskilled driver is more likely to get into trouble at high speed. (Look what happened to Jeremy Clarkson at 120mph on a wet runway on 'Top Gear'.) You originally asked for a 6-cylinder car. The old 330i was 6-cylinder. The new one is 4-cylinder, like the Golf GTi.
Benefit inclined
I'm confused. My fleet manager says a commercial double cab 4x4 like an Isuzu D Max Utah will not have as much tax liability as my other option, a Skoda estate Scout 184 TDI. However when I look at comparison site calculators, they say the exact opposite! What have I missed? Incidentally, I declare and pay for private fuel, my annual mileage is 18,000 and the vehicle will be available to me for 12 months of the year.
TS, Cheltenham
Commercial vehicles like this are taxed as if they are a straight £3,000 of income, so the tax you pay will be 25% or 40% of £3,000 + NIC on £3,000. For the Skoda the Benefit In Kind is based on the list price multiplied by a percentage that depends on the CO2 of the car. The list price of the Octavia Scout 184 is £28,200, CO2 is 129g/km and the CO2 based BIK for 2015/2016 is 23%. 23% of £28,200 is £6,486, so that's what you would be taxed on at 25% or 40%. This excludes any tax on private fuel provision.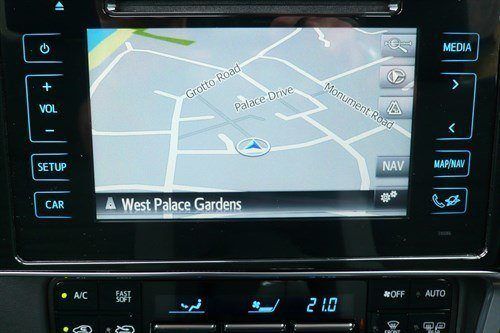 Diversionary tactics
I bought a new Auris 3-months ago with Satnav. I used it for the first time 2 weeks ago when on holiday. Being new to it and not trusting it I did my usual trick of copying sections from Google maps to know where I was going. Good job I did. Several times it gave me duff instructions e.g. directing me to go North on the M5 when I wanted to go South and directing me off to the next left turn then telling me that I had gone wrong, etc. Last week I saw your note about such problems so spoke yesterday to my Toyota dealer. He says that he knows nothing of these problems or fixes but has agreed to check the system out next Tuesday. My question is, where did you find out about this and how do you know that Software version 2.8.4al is the problem and Toyota has a fix for it? The manual doesn't tell me what kind of software is involved let alone the maker's name.

FT, via email
There is a glitch in the Toyota satnav traffic avoidance programme. I experienced it myself in a new model Avensis. If you refuse its diversion it will continually seek to send you on it. The same seems to be happening with the satnav in 2015/2016 model VAG cars. The blame has been laid on so many traffic jams in the M25 area that it confuses the traffic avoidance system, so that needs to be re-set to advise, but not continually divert you.
Last of the summer whine
I have a 2012 BMW 330d that developed a transmission whine noise between 27 and 30mph. The car is still under manufacturer warranty.  BMW has checked the car out and don't think its a problem. I tested another 330d and it doesn't have the whine sound. The technician at BMW agreed there was a noise in my car. The noise is irritating. Is BMW responsible for fixing this problem under manufacturer warranty?
OB, via email
If it's gearbox whine and the car is still under warranty then yes, they have to fix it. You may need an independent expert witness report to persuade them: http://www.scotiavehicleinspection.com/ (Armed with this BO persuaded the dealer to replace the transmission under warranty.)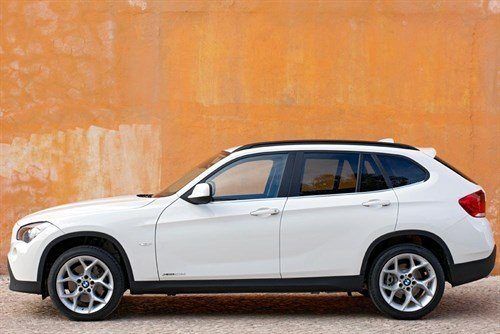 Knees up
I retired last year at 66 and with my knees showing marked wear and tear my wife and I felt that as a last car one with easier access, an elevated driving position and an automatic gearbox would be appropriate. Consequently we have been looking at the smaller SUVs: amongst them the Mazda CX3, Juke and Yeti. Although unable to afford a new BMW, we undertook a test drive on a 2014 X1 XDrive 2.0d XLine and were impressed with the car in terms of quality, drive-ability, comfort, etc. Although aware of the criticism regarding the harsh ride of the Sport with larger wheels, the vehicle we drove had 18" rims with Pirelli 'runflat' tyres and on the motorway and local area around the dealership, the ride did not appear that extreme. With only 5,500 on the clock, we felt this was a good bid and took ownership of the car in late August. We have been very pleased with the car overall but on rural Hampshire roads, the ride can be intrusive and somewhat rigid.  Would prefer a less harsh ride, not only for our benefit but also with regards to wear and tear on the car. Understand from a helpful dealership in Salisbury that 17" alloys are available (with commensurate 'run flat' Pirellis) - I could also possibly source a good used set.  The handbook recommends 'run flats' from a safety perspective - there is no space saver. Would changing to 17" wheels (with run flats) make an appreciable difference to the ride or are the 'run flats' part of the problem?  If so, could standard tyres be used and a tyre sealant kit carried? (BMW do supply such a kit.) Your advice/thoughts in this respect would be very much appreciated.
JS, via email
Stiff sidewall runflats are part of the problem. But generally the deeper the sidewall of the tyre, the better 'cushion' you get over the numerous imperfections in our road surfaces. The first thing to try is a small reduction in tyre pressure of the 18" tyres you already have. I always deflate mine to 30 - 31 PSI all round in the knowledge that as soon as the car is driven any distance, heat build-up increases the pressures to 33 - 34 PSI, but I get a much more comfortable ride than on tyres at 33 - 36 PSI cold pressures. If that fails with the 18s, then switching to 17s with slightly deeper profile tyres will help.
Fraud focus
An elderly friend of mine seems to have been the victim of an insurance scam. It doesn't seem to be one of the commonest types, according to my online searches, but I'm wondering if you have come across this before and what she should do. She had arrived in a supermarket car park and a man came up to her claiming she had bumped into his car. She denied it having not bumped into anything. Being uncertain what to do she contacted her insurance company (RIAS) and they eventually sent someone to inspect her car, which, according to her, bears only scratches caused by her driving too close to the hedge on her driveway. This 'engineer' told her that he could see no evidence of any new damage. By then it was about 3 months after the alleged incident had occurred. She phoned the insurance company again and was told that a woman had now come forward claiming to have witnessed this alleged accident. It sounds to me that the call centre person at the insurance company was quite rude to my friend, saying that "of course, by the time the inspection took place the damage wouldn't have been new." I think a trained insurance inspector would be able to tell the difference between collision damage and scratches from a hedge, don't you? So, the insurer is choosing to believe these two people, in spite of what its own engineer has said. No doubt they are also in cahoots with some repair shop that will submit a bill to an insurance company for work allegedly done to the car she is supposed to have hit, while paying the money received to the fraudsters. In picking my elderly friend for their victim, they are no doubt also relying on stereotypical views of older people as less competent drivers. She is a widow whose only daughter lives in Canada, so I am trying to help her with this. I see there are various websites that encourage you to report insurance fraud, such as the 'Cheatline', but it is not clear to me how my friend should tackle the issue of getting her own insurance company to believe her, not these scammers. And is it something where the police would take any interest or do anything to help?
DB, Guildford
Demand the identity of these people, which is her legal right because they have accused her of damage and their details are not therefore 'secret' under the Data Protection Act. Check with the insurer what the penalty for your friend likely to be in terms of increased premiums, then sue the two perpetrators for these libel damages in the Small Claims track of the County Court. Make it abundantly clear to the insurer that this is what you propose to do and tell them they cannot hide behind the insurer's concept of 'absolute good faith' when that faith has been broken by this damaging libel. The insurer might then help her, but if it doesn't, she must take the matter to court. She should also report it to the police and try to get a crime number, though there is no guarantee that the police will co-operate as they may see it as purely a civil matter.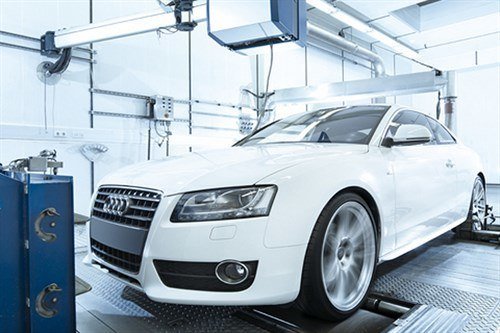 Emissionary position
With all the recent scandal regarding VW and its NOx emissions, and very recently a study by the Bern Technical College in Switzerland which found that when all four wheels of a Opel Zafira 1.6 CDTi were running, instead of just two used in lab conditions, then it was up to 17 times more NOx polluting than claimed (albeit not as much as the 40 times VW is being found guilty of, but significant), what do you think should happen to the current testing procedure, and that for mpg as well as they are very wide of the mark too? I know the EU directive gives guidelines on how they must be tested, but it's just the same as being told you're about to sit an exam in the future, and giving you the questions beforehand. You can revise and practise them until you can recite them from memory, making the exam nothing more than a memory exercise, which is similar with the mpg figures they are aiming for. Should a third party or the EU or UK government be responsible for verifying their claims? (with the number of new cars I don't think this is viable). I think that a private test track/area that simulates real world and road conditions be made available for manufacturers and they have to deliver their vehicles there and let a third party strap on the equipment and let them drive around a predetermined route that will give readings on emissions and mpg. Then randomly any road vehicle attained by the government/EU or third party can be subject to verification without consent of the manufacturer and if the results vary too much in accordance with age and mileage of the vehicle, then they should be subjected to fines for originally supplying cars designed to beat the test, so to speak. I drive an Audi A6 Avant 2.0 TDI S Tronic and think it is a lovely vehicle, and one that passes EU6 regulations, but the mpg figures can be ever so different. The claimed figures are urban - 53.5mpg, extra urban - 68.9mpg and combined 61.4mpg. Now I do not drive like a formula 1 racing driver, and I know living in Yorkshire it is very hilly, much more than than other areas which really does effect the fuel economy, but the average I get varies somewhere between 45-50mpg, not even reaching the urban figure. If we journey south on the motorway, with the average speed road works this can get to around 60mpg at an average of around 50mph which is encouraging and shows what is possible. It's not that I'm angry as I knew that manufacturers give the absolute best figures, so took them with a pinch of salt and looked at the urban figure for an average, and also consulted the real mpg section, but if there were a more accurate test, then the figures would give a better indication (case and point, my Mums Ford Fiesta 1.0 Ecoboost, average 36mpg around town short journeys with her driving, longer journeys including motorways 45-50mpg with me driving). Something needs to change, it is just a question of what. 
CF, via email
The entire UK vehicle taxation structure changes from April 2017. From then, first year tax on a car will be CO2 based, from £0 for under 50g/km to £2,000 for over 255g/km. But owners of all new cars emitting more than 50g/km will be taxed at the same £140 pa thereafter, plus a 'luxury tax' of £310 pa for cars with an original list price of more than £40,000. That's the point when all emissions testing can start to get sensible and check real world emissions in varying ambient temperatures. NOx is another issue altogether. There is a slightly dodgy argument that VAG did the right thing in restricting NOx output at low engine revs when the steering wheel of a car is held straight, because that emulates sitting in traffic in towns where NOx emissions are most harmful. NOx emissions that disperse harmlessly when cars are out in the countryside are less relevant.  
Comments
Author

Honest John
Latest