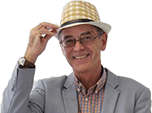 Honest John's Motoring Agony Column 17-10-2015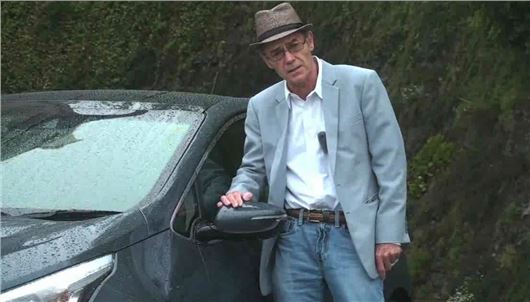 Published 16 October 2015
This week's motoring mutterings involve family heirlooms, weak-end brakes, drinking problems, adopting a lower profile and many more abandoned on the hard shoulder of the printed page.
As usual, emails to Honest John should be addressed to: letters@honestjohn.co.uk  Please try to keep them as short as possible.
Lost and found
I am trying to trace my late father's 1959/1960 Jaguar 3.8 Mk2 saloon, maroon in colour, reg YYF 194. I have some old photos and history of the car. It was a big part of my childhood. I would love to speak to the current owner to shed light on its history. I am an avid classic car owner and fan it would be great to hear from you.
MH, Egham
You can check if the car and plate still exist together at https://www.gov.uk/get-vehicle-information-from-dvla/ These records show that it does, first reg 7-4-1960, colour maroon, not currently taxed (because it doesn't have to be). You can then check if it's insured at http://www.askmid.com/This shows that the car is currently insured. Next stage is to go to: http://www.jaguardriver.co.uk/html/ and with any luck they can email the owner, give him your details and ask if he wants to contact you, which he probably will because establishing provenance increases the value of a classic car.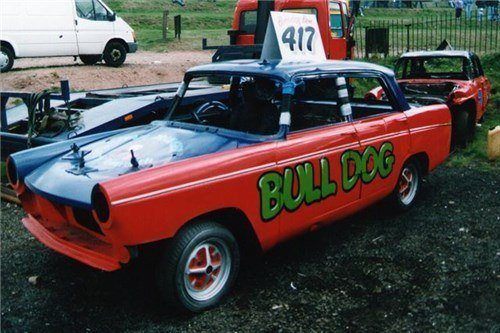 Austin powers
Since selling my Austin A60, all my cars have had disc brakes on the front and drums on the back. The drums are very effective at low speed, especially with the engine off. That is why the hand brake is connected to the drums. In the case of driver only, there is more weight on the front wheels and less likely to skid with larger braking force you get with power-assisted discs.
LH, Woking
95% of a car's braking is the front brakes. The rear brakes merely balance this, via a compensation valve, so the braking system works the way a motorcyclist brakes. The good way for performance cars was to incorporate parking brake drums into the rear disc brake hubs. Alfa Romeo did that on 105 Series cars, together with twin servos operating two pairs of brakes diagonally. But these days far cheaper solutions are sought and sometimes the intention is to create a disposable part that brings an income stream to franchised garages.
Alco cops
I never drink and drive, but I am concerned about the 'morning after the night before'. Can you recommend any breathalyser equipment that I could trust?
CW, via email
Alcosense. Either single use or multi use. It's difficult for most men of normal weight to be over the limit 8 hours after they stop drinking. They metabolise about 1 unit an hour so would need a real skin-full.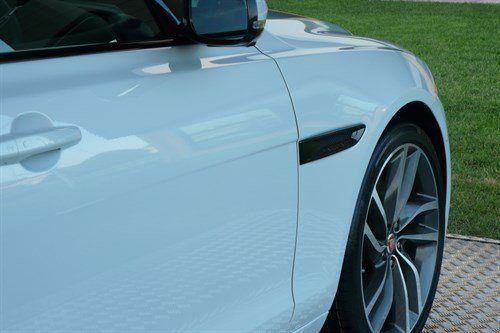 More wheel, less tyre?
I just read your website road test of the new Jaguar XF. As I only do 7,500 miles a year I would aim to buy the petrol 'S', but you seem to prefer the diesel, so would the petrol be a mistake in my position Seems as if it makes little difference between 19" and 20" wheels - are you saying Ian Callum actually prefers the 20"? (I assume he likes those very expensive ones seen on a white prototype a while back.) Reads like it is worth upgrading my 7 year old 2.7d XF :-)
JB, via email
No reason not to go for the petrol S, apart from fuel economy and sacrificing 250Nm torque, and it's that wall of torque (700Nm) that makes the diesel S so good. Ian Callum told me he likes the look of 20" wheels, and on the roads we were driving they were fine. He even has 20" wheels on his '56 Chevy (but with 55 profile tyres).
Cracking set of wheels
I recently took my E89 Z4 sDrive30iMS in for service. I was told that both 19" alloy rear wheels had cracks and had to be replaced at a cost of £1,102.66. I was told that this was unusual and may have been caused by driving over speed bumps. I live in rural Worcestershire and do not drive over speed bumps. When investigating on the Internet it would appear that this is not an unusual problem. I contacted BMW but was told that they would not make a contribution to the cost of the repair. Is this a common problem and, if so, are the wheels fit for purpose?
AE, via email
Yes, of course it's common. Not much tyre between the rims and the road and the alloy of the wheels doesn't seem to be strong enough. Common on some BMWs from 18" wheels sizes up. Been on Watchdog. Been known about for years.
Preserving neutrality
Thank you for the very informative 'Questions and Answers' in Sat DT. It is my first port of call before reading the news. We recently changed from a 'torque converter' automatic to a 2014 Focus, which I presume has a dual clutch as there is no gearbox dipstick. The handbook says, "Do not idle the engine for long periods of time in drive with the brakes applied." Can you interpret, please? Would remaining in gear at traffic lights or a roundabout for say 2/3 minutes be OK? My question arises because I have heard of cases where the clutch has needed replacing and claims under warranty refused on the ground of wrong driving technique .

GS, via email
It's best to routinely put any autobox into neutral when stopped for more than a few seconds. More important with a twin clutch automatic like a Powershift or you will wear out the clutches.
Compressed air
My 2003 Audi TT now blows hot air only and a recent check by Audi indicated that the fault is likely to be the compressor. At £700 plus to replace it is doubtful that the expense is justified bearing in mind its market value. The car has done 74,000 miles and looks good and as I live in London it is not used extensively. Do you know of any other less expensive aircon repairers available? My Google searches seem to only come up with servicing for office or domestic units or for recharging the refrigerant.
SS, via email
If the compressor has failed, then £700 in the UK is cheap for one. But it may have an electromagnetic clutch, which could have failed and replacing that should be about £100. See: /faq/air-conditioning/ Later air conditioning compressors do not have separate replaceable clutches.
Pedal to the meddle
To retain mobility 'out in the sticks' and with increased disability in my right leg, I seek and answer for my Jazz auto by switching Right Accelerator and Footbrake to Left foot. Professional adaption and skilled teacher. Are there any gaps or am I headed in the right direction?
AJR, via email  
Jeff Gosling is your man: http://www.jeffgosling.co.uk/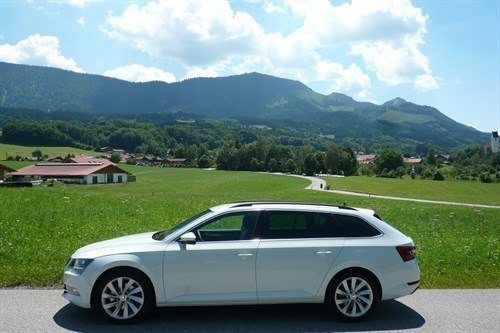 Simply Superb?
I need a new family car that I plan to keep for 4 years. We do about 8k per annum of 20minute urban commutes during the week and longer motorway runs at the weekend. I like the torque delivery from diesels but am mindful of reliability issues. Despite this, I'm considering a new Superb 2.0TDI 190 DSG. Has VAG really sorted the issues with the 6-speed DSG? We regularly carry 3 adults plus two kids, so is there anything else I should consider? Current car is a 2012 Touareg but I'm precluded from buying another V6. I can spend up to £40k at broker prices, but would prefer to spend less. As ever, would appreciate your thoughts.

SB, via email
The Superb 2.0TDI 190 DSG is driven here in the estate body: /road-tests/skoda/skoda-superb-2015-estate-road-test// Not so many problems with the twin wet clutch 6-speed DSG. But give me a manual 1.4TSI 150 any day. Also the lower powered Superb petrol 220PS turbo driven here: /road-tests/skoda/skoda-superb-2015-range-road-test//  For driving enjoyment, a new Jaguar XE or XF beats the Superb, but a Superb is bigger inside than a Mondeo and apart from the over-light steering is just as good to drive.
Carless torque
I currently I have a Ford B-Max with a 1 litre EcoBoost 120 engine. I need to get a slightly larger car. I love the way the EcoBoost engine drives: very diesel-like. The cars I am considering are. Civic Sport 1.8, Mazda 3 2.0 and a SEAT Leon 1.4TSI 150 ACT. I am keen to know which engine drives like the EcoBoost?  Especially Honda's old 1.8. What's your pick? They are all about the same cost.
DW, via email
The Leon 1.4TSI 150 ACT drives similarly to but better than the 1.0 EcoBoost. The Civic 1.8iVTEC is very good, but no turbo. The Mazda 2.0 120 is comparatively flat, but the higher-powered 2.0 petrol is fine. Pick of the small petrol turbos is the Peugeot 308 1.2 Puretech 130.
Passing fancy
Swapping my 2007 BMW 520d SE Touring 97K miles, FBMWSH, for a BMW F11 5-series Touring. There seem to be plenty of good value nearly-new F11s at dealers. Looked for 14/64 plate 520d Touring from official BMW dealers. Wanted a BMW UK car on their annual swap at 12 months/10K miles. Discovered that 530ds were about the same money as 520ds, then noticed 535ds were about the same as them too. 535d slight overkill for me, but better standard spec than 530d. Found a November 2014 535d Touring M Sport BMW UK car on 3,300 miles with Sport Auto, variable damper control, 19" wheels, professional media, heated memory seats etc., etc for £36.5k, Nov 14 list was £55.5k. Got £30k to swap. Finance flat/5.9 APR. Looks very good value.
AS, via email
Excellent. Well done. Never any doubts about overtaking now.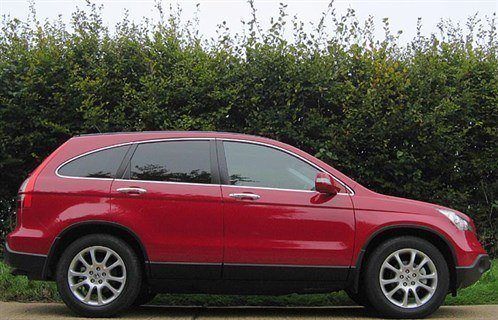 Breaking point
The VSA and handbrake warning lights on my 2006/56 Honda CR-V iCDTi have started coming on completely randomly, sometimes together, sometimes one and not the other; sometimes when I turn on, sometimes after I've driven for miles (or days). I realise this is a MoT failure. Any ideas please? Many thanks.
PM, via email
Find a good garage, have him check the wheel sensors first and if they are okay remove the ABS/ESP module and send it to http://www.ecutesting.com to replace the brake pressure sensor. The repair costs about £400 plus the dismantling and re-fitting. These sorts of repair costs hasten the economic scrapping of cars more than 7 years old, which is the real intention of loading cars with so many compulsory electronics.
Return to sender
I am rather alarmed at the info in the email of 15-8-15 regarding changing one's address and receiving a fine from DVLA for doing so. I would like to know more about this, as it seems really ridiculous.  Moving house is stressful enough, without this anomaly thrust at unsuspecting motorists.
DP, via email
This was probably an isolated instance of a mistake by the DVLA, but what should worry everyone is the heavy-handed bullying by the DVLA of the victim on the basis that the DVLA is always right. It isn't.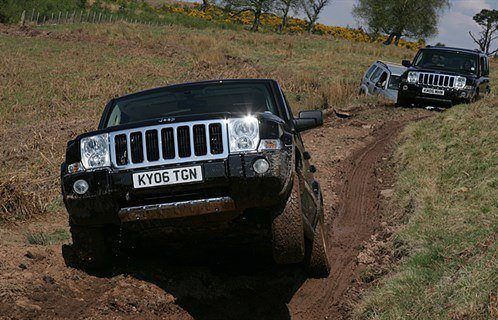 Reversal of misfortune
My son's Jeep Commander was reversed into by another vehicle. It was on a narrow road and the driver of the other vehicle stopped and then reversed back to allow the oncoming vehicle to pass. My son had noted what was happening and had pulled in to the side of the road and stopped. The driver accepted full responsibility and my son's vehicle was off the road for some weeks being repaired. The insurance company initially offered a Skoda Yeti as a temporary replacement but was told that it was too small. My son is a vet and needs to carry a lot of equipment. They then provided him with an Audi Q7. His Jeep Commander was eventually returned to him after being repaired. The insurance company has now billed him for the VAT on the repairs to the Jeep Commander and for the VAT on the hire of the Audi Q7. They claim that since the Jeep Commander is a company vehicle he can then reclaim the VAT through his own company. The total they are demanding he pay is about £2,200. We'd be very grateful for some advice.

JM, Eglinton
If he's VAT registered, then he has to get a proper itemised VAT invoice from the insurer and can then pay the VAT and deduct it from the VAT he pays HMRC in his quarterly return. He loses nothing. If he isn't VAT registered, then he is not liable in any way to pay the  insurer's VAT on either the repair or the credit hire car.
'Woo-woo' tyres
I have an Audi TT coupe 2.0 TFSI registered March 2014 (front drive only). The front tyres needed changing after approx 8k miles (14 months). Since November last year (approx 8 months) the rear wheels were giving a 'woo-wooing' noise below 35-40 mph. My local Audi dealer looked at it and drove it with me, but concluded it was normal tyre noise from the 19" wheels. It got noisier, so I booked it in again and again they believe it to be normal. However they swapped the wheels around front to back. Since then the 'woo-wooing' noise is more prominent as its "coming at me" rather than behind me, and is clearly the offside tyre more than the nearside as it can be heard with the windows down and is most noticeable at 28mph. these tyres are now about 50% worn. Before I call on the dealer again, can you shed any light on this as the noise is, to my mind, unacceptable for a high quality car and really detracts from the enjoyment of driving an otherwise superb car - it basically sounds like a truck. I've never experienced this issue with my previous six Audis (most of which had similar 19" wheels). I am concerned that the tyre in question has a fault.

DJ, Pontypridd
Once tyres of this size are more than half worn, they typically make this noise, on Golf GTIs and Sciroccos too. Because fronts and rears are the same size, the cheap fix is to swap front to back and wear the original rears out on the front. Since that hasn't worked in your case, the answer is to replace what are now the two front tyres.
Parking up the wrong tree
Recently, my grandson received a parking ticket for overstaying in a supermarket car park for 95 minutes as opposed to the 90 minutes free parking. However, he had only been there for 10 minutes. The PC submitted photos with the PCN. Clearly the photos had been doctored. We appealed to the PC, rejected (as expected). The appeal to POPLA was successful. I believe a criminal offence has been committed by the Parking Attendant and then by the Parking Company by submitting in their submission to POPLA that their camera timings cannot be altered. I have been to the Police but they are not interested. Should I take it further?

AS, Stone
Yes. If the enforcement agency is a member of the British Parking Association or the Independent Parking Association, complain to them. If your name and address was obtained from the DVLA complain to them. Complain to the Information Commissioner that the DVLA breached the Data Protection Act by releasing your name and address without proper precautions and hence took part in a criminal conspiracy. You can't use the Small Claims Track of the County Court because POPLA did its job properly and you ultimately suffered no loss.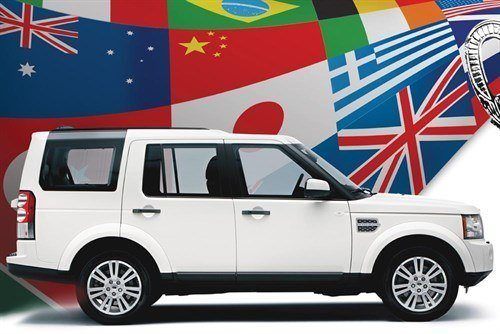 New for old
Last November I bought a 2010/60 Discovery 4 XS from a dealer (not a Land Rover dealer) and he threw in a standard 6-month warranty as part of the sale. There were also still about 4-months on the extended Land Rover warranty to run. However, I later found out that this became void when the ownership of the car changed. I have recently had to spend over £2,500 to replace worn bushes, brake pads and discs, etc., all of which wouldn't have been covered by a warranty because they are deemed as wear and tear items. However, the possibility of clutch or engine failure over the coming years is something I need to be wary of and the associated costs to repair them. If I took out a new Extended Land Rover warranty, this will cost me around £910 per year, so I need to consider if this is money well spent or whether I should take the risk and hope the car doesn't develop any major faults that a warranty would ordinarily have covered. I would welcome your opinion on this.
PD, via email
Unless a warranty specifically covers clutch and dual mass flywheel, it will not cover them. (But a manual Disco 4 is unusual anyway?) However, the dealer who sold you the car can be held liable for part of the cost of the worn bushes, brake pads and discs because for them to have needed replacing within 6 months of purchase of the car they must have already been badly worn on the date of the sale. You can't expect new components on a used car. So I'd suggest he coughs up £1,000 towards the cost and if he disagrees tell him you'll sue him for it in the small claims track of the county court. Law here: /faq/consumer-rights/
Phoney compensation
I received a cold call from a Manchester number on Monday saying they were a firm of insurance agents and they wanted to tell me about some compensation I was due for an accident in my car in June 2013. They had my name and the correct make and registration of a BMW that was formerly owned by my partner. She traded the car in (now that I've had time to think back) at a BMW main agent in May 2013. When I told the caller I didn't know what he was talking about and hung up, he rang back, not once but several times, very persistent and self-righteous. Out of curiosity, I entered his phone number (0161 402 0102) in an internet website called "Who's Calling Me From…" and found a whole lot of blogs by other people who have been receiving exactly similar calls from this very same number, including the reference to a supposed accident in 2013 and possible compensation. What's going on and should I report it to the police?

JT, Dedham
Scammers. Report the telephone number to The Information Commissioner for misuse of your personal data and also report the matter to the Financial Conduct Authority for potential insurance fraud. Unfortunately, the police currently take no interest in this sort of thing (but I'd be very pleased to be corrected).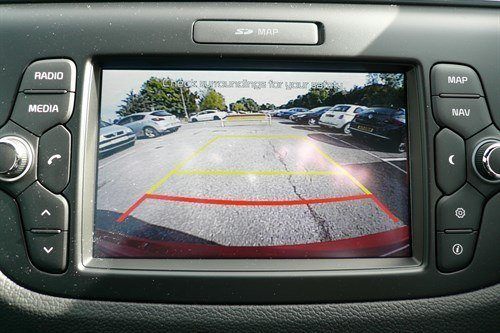 Going backwards
My wife who is 63 was a happy and safe driver when we lived for decades in London. But her confidence was drastically undermined when we moved to rural Devon for four years, where it emerged that she couldn't really manage the obligatory reversing to the nearest passing place in narrow lanes. She effectively gave up driving there. We've since moved to Sussex and she has started to drive again, but her confidence has never properly returned. And while there are far fewer narrow lanes that that she so dreaded in Devon, accurate and efficient reversing is still an important part of driving safely, and every so often she finds herself in a situation that she can't properly manage. All this has come to a head came to a head when I broke ,y leg, preventing me from driving. Can you recommend a driving school in the South East that would be particularly suited to someone like my wife?
MG, via email
The problem is not reversing itself. It's being able to see behind with the restricted rearward vision of most modern cars. So it's not so much a matter of teaching; it's a matter of getting the right car. A Citroen DS3, a Honda Jazz, a KIA Venga and a Hyundai ix20 all have decent rearward vision. The other way is to get a car with a rear camera, but this will require tuition. Any decent driving school can provide that.
Tyred and emotional
I bought a car from 'BMW Approved', Glasgow with tyre wear that fails BMW's 120 point service check to attain 'approved' status. My complaint was dismissed with spurious arguments and conjecture. There are real issues with regards to safety, never mind their denial of responsibility. I have spoken to the sales manager and service manager at first hand, emailed the CEO of BMW UK, the Customer Services senior executive UK twice, the Managing Director of BMW Germany and am now back to the UK Customer Services Senior Executive. It's got now't to do with costs now. It's my utter contempt for their absolute detachment from their association with what they've sold and the (n)ever valued customers. 

AR, via email
Your dispute is with a BMW dealer, not with BMW. If the dealer sold you defective goods that did not meet whatever promise was made and if after a written request (sent by Post Office Special Delivery) he does not put this right, then fit a new set of tyres and sue him for the difference in value between part worn tyres and what you say are fully worn tyres. Law here: /faq/consumer-rights/  You can't 'reasonably' sue for a new set of tyres because, by definition, a 'used' car comes on a 'used' set of tyres.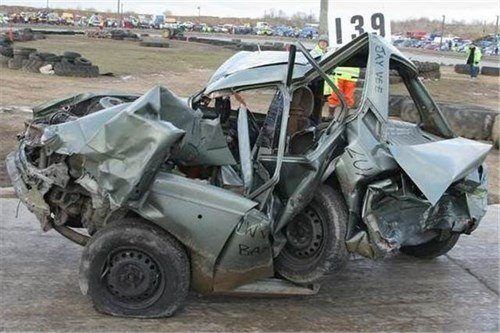 Crashing in
Having slowed and stopped in a 40mph limit on the M5, we were hit by a 3rd party at around 40-50mph. I am very concerned that despite the extensive damage to the rear of the car, the rear floor has been replaced, and n/s rear quarter panels, plus rear steel cross member etc., etc. My insurer has said that the 3rd party insurers have admitted full liability for the crash. At the moment the car is being repaired by an accident management company appointed by my insurer, Aviva. The repairs currently stand at £7,560.90. On 10th August, the AMC valued my car at £12,000. Now, a week later my insurers have valued it at £13,430. The car is an August 2014, Focus Zetec 1.0 EcoBoost with 14,500 miles in silver. My insurance policy shows any repair costing over 60% of the value will be covered by new car replacement, subject to the damaged car being under 12 months old and purchased new with me as the first registered keeper. Based on the value given to me by the AMC of £12,000, the repair bill takes the % to 63%. However, using the new value of £13,430, the % is using the insurer's rate of 65%; the difference amounts to £1,168.60. I have complained to the insurer's senior management that the values are inconsistent. Firstly the insurer tells me that it uses 61% then the AMC tells me it uses 70%. Now I have the insurers telling me its 65%. We have sent a letter to the insurers questioning these anomalies. I would value your opinion very much. A final question raised by my in laws was, if the 3rd party insurers are paying for the repair and my car hire, why is my insurer making a fuss about whether to write off my car? Surely the costs of replacing it with a brand new one is paid by the 3rd party insurer? My insurer told me that it will organise me a car through its arrangement with a car hire company because the 3rd party has admitted full liability. So my insurer collected my car, took it to the AMC in Warrington and eventually I'm in a credit hire car through my insurer's line to the car hire company. The car is charged at £54.95 per day and the quoted repair times for my Focus is 86hrs. I have been in the credit hire car since 30th July, and the AMC originally said a 68-hour repair equating to 3 weeks. Now, since upping it to 86 hours, that's roughly another week. The on line tracker at the AMC is showing repair 64% completed and estimated end date of 31/8/2015 
JH, via email
There's some messing about here. Because if the repairer is not supplying the courtesy car as part of the cost of the repair, a credit hire car (which is big business) will be an additional cost to the underwriter. I didn't believe £13,430 as the value of a 2014/14 Focus 1.0 EcoBoost Zetec, so checked the value and it's nowhere near. Its value at the time was £11,850 max bought from a dealer; £10,450 max as a private sale. Someone is probably pulling a stunt to make money out of the credit hire car. /used-prices/Ford/Focus/2014/?q=1.0+14+reg+EcoBoost+Manual+Zetec 31 days credit hire car means £1,703.45 to the rental company. Work out who got what out of that nice little earner that all came about because someone dishonestly overvalued your car preventing it from being written off. Appraise your insurer and the 3rd party insurer of the ridiculously high valuation of your car that is at least £2k and probably £3k over its true value. And also appraise your insurer and the 3rd party insurer of the £1,700 credit hire bill that the over-valuation and therefore the decision to repair has resulted in. So the 3rd party insurer loses money. You lose money because you get back a damaged/repaired car when you should have had a settlement. And someone somewhere is making a dishonest fast buck out of both of you. Tell your insurer and the 3rd party insurer you are going to inform the Financial Services Ombudsman of the whole sorry affair. (In case anyone is wondering, the photo is of a car that met its demise in a banger race destruction derby. No one was hurt.)
7-year glitch
I have a Range Rover Sport that I have owned from new, which is this month now 8 years old and has a mileage of 103,000 miles. When the manufacturer's 3-year warranty expired, I purchased an extended Premium Warranty from AutoGuard Warranties. As part of the Policy requirements, each year I have submitted a copy of the MoT and the Service Schedule to AutoGuard Warranties and they have acknowledged on each occasion that the Warranty will continue for another year. Over the time that I have had the Warranty from AutoGuard, I have made a number claims for repair work on the vehicle and up until now I have never had any issues in them covering the cost of any repair work /parts. Then, on 30th June 2015, I was driving the car when I lost all power in the engine. The car was taken by the AA to my local LandRover dealer who has for the past few years previously serviced my car and carried out previous repairs authorised by AutoGuard Warranties. My garage, DSE LandRover, in Macclesfield soon identified that the cause of the breakdown was that the Cam Belt Tensioner support casting had broken casting, leaving a hole in my engine which they have calculated will cost in the region of £3,500 + VAT to repair. They notified AutoGuard Warranties of the cause of the problem in order to get authorisation for them to undertake the repair and for the cost to be covered under the policy. AutoGuard sent out a loss adjuster to look at and assess the damage and has today confirmed that it will not authorise the work to be undertaken under the policy. AutoGuard requested confirmation as to whether the Cam Belt had been changed and advised that the Cam Belt should be changed at 105,000 or at 7 Years. As the car was due to have its Cam Belt changed when it was in for its next service in July, prior to the renewal of the MOT, I cannot comprehend that AutoGuard wanted conformation of this when the fault or breakdown had nothing to do with the condition of the Cam Belt. The Cam Belt itself remained totally intact with no sign of damage whatsoever. As the damage is due to presumably either a fault in the casting or simply a fracture point in the cam tensioner, my garage and I cannot understand the decision taken by AutoGuard to not authorise the cost of the repair of this part as it is quite clear that the repair should be fully covered under the warranty. Autoguard seems to feel that it is due to the belt not being replaced.  The break in the casting on the tensioner occurred before the vehicle reached 105,000 miles and whilst it was in its 7th year with the replacement. In the Autoguard Warranties Premium Policy, there is no mention to say that failures as a result of the Cam Tensioner are excluded from being covered. I have now been without my car for a number of weeks, waiting a decision from AutoGuard Warranties and as my wife is heavily pregnant with our baby due in the coming weeks you can appreciate the urgency in me getting the vehicle back on the road. I would very much appreciate if you could take on my case and assist me in getting Autoguard Warranties to review my case and to convince them that they are not fulfilling their commitment as detailed in the policy to honour my claim, which was made in good faith and with full justification. Thank you for your kind assistance in this matter 
SM, Macclesfield
If you feel that the warranty insurer has not acted within the terms of the warranty then, depending on whether it is self insured or underwritten, take your case either to the small claims track of the county court or to the Financial Conduct Authority. But AutoGuard Warranties seems to be using the fact that the timing belt and tensioner had not been replaced at the 7-year point. See: /faq/consumer-rights/
Superb, or just nearly perfect?
I'm considering a new Skoda Superb hatchback. I don't do enough miles for a diesel and wondered what you think the pick of the petrol line up is? 280PS 4x4 2.0 sounds lively but only available on higher end models. What about the 220PS version, or are the 1.4s up to the job?
IC, via email
We drove the 220PS here and it's more than adequate: /road-tests/skoda/skoda-superb-2015-range-road-test//  The 1.4TSI ACT 150 2WD is also very good and pulled 130 in 4th on bother at all on the Autobahn. Excellent car. Just the steering could do with a bit more feel.
Appealing situation?
I've received a letter from UKCPS Ltd demanding I pay £125 within 14 days to avoid court action after they rejected my appeal with mitigating circumstances. I did not appeal to the IAS. I wonder what your advice is now given the Appeal Court decision? Should I just pay up or defend it in the small claims court?
BR, via email
Three Appeal Court judges ruled on 23rd April that parking enforcement agencies have the right to impose 'reasonable' penalties that in the case they ruled on amounted to £50 for the offence, increased to £85 if not paid within 14 days, increased to £150 if payment was delayed further. That case went to the Supreme Court and we are waiting for a ruling that overrides the Appeal Court any day now, but in the meantime the Appeal Court ruling stands. There is a chance you could get the penalty overturned on the facts in the Small Claims track of the County Court because your facts were different, but don't bank on it.
Comments
Author

Honest John
Latest