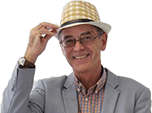 Honest John's Motoring Agony Column 12-09-2015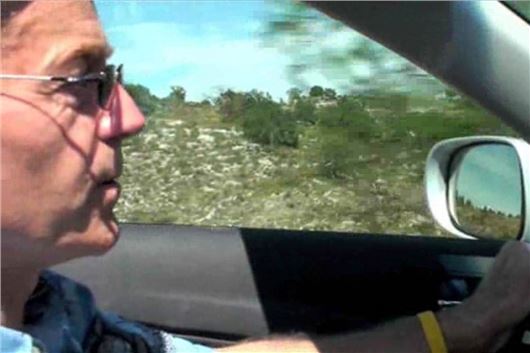 Published 12 September 2015
This week's motoring mutterings concern tyre-kickers, anti-theft devices, Notable exceptions, unstable relationships and many more that never made it into print.
As usual, emails to Honest John should be addressed to: letters@honestjohn.co.uk  Please try to keep them as short as possible.
Difficult customer
I'm selling our year 2000 Jaguar XKR, asking £5,750. It has 96,000 miles, FSH, is mint, we have owned it since 2009 and we have detailed records and invoices. Someone who is keen to buy seems to me to be going over the top with constant questions and now wants me to provide the V5C number so that he can do an HPI check on the car for any outstanding finance, insurance claims, accidents and car history. I'm offended at this request and don't want to give him this information on principle for a £5k, 15 year old car at I have owned for 6 years. I'm tempted to tell him to go and waste someone else's time, the deal is withdrawn. Am I being unreasonable and his is a fair request from a 'considered man'? Or is it a silly demand from someone with too much time on their hands?
MN, via email
He might be attempting to clone the car. But some nervous buyers are like this and are an absolute nightmare. They don't understand that when they are buying a car for £5,750 that originally cost £40,000, it is no longer a £40,000 car and that bits will inevitably wear out. I'd tell him that if he doesn't accept the car as it is with no comebacks and sign a bill of sale to that effect then you won't sell it to him. If he is buying the car from you at the address of a house you own he doesn't need all the HPI checks anyway.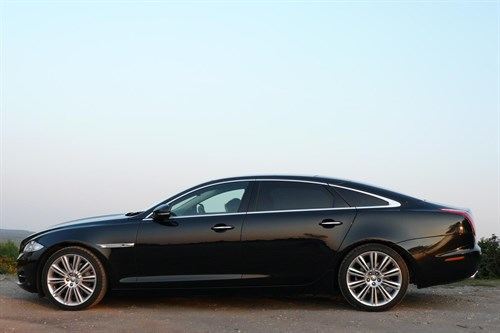 Big D
I read your reply today to an email re the petrol v diesel debate. I test-drove a Jaguar XJ 3.0V6 diesel the other day. The salesman says 99% sold are diesel and he wouldn't recommend the petrol (lovely engine though it is, he says) because it is £2,500 more, does low 20s to the gallon and would be very hard to re-sell. I only do about 7k-8k miles annually. Should I therefore consider diesel in this situation?
JB, Castle Cary
In the current climate, a used petrol-engined XJ is hard to sell. But the more the disadvantages of diesel become apparent to private buyers, the more the current obsession with diesels will decline. The 3.0V6 S/C will do 30mpg plus on a run, though obviously less in town. A petrol hybrid would be the answer and that will have to come in the next XJ. If I were you I'd drive a Tesla Model S before laying out any money. Tesla has just opened a dealership in Weybridge in the previously Trident Honda building on Queen's Road.
Jazz aficionado
I am a single, retired lady and live in rural Somerset I need a reliable car and dealer. I have owned 3 Honda Jazz, all reliable and trust my main dealer. My warranty, tax, etc. is up in September. I fancy a change. I have test driven a number of cars including the Nissan Note and KIA Rio which I l like and have been offered good deals if I buy now. But my local Honda dealer tells me a new Jazz is due in September, which will include many of the features that I like in the cars I have test-driven. Should I wait for a new Jazz, and will it be better than my 3 year old model but might be more pricey? Or should I take one of the offers that are open to me now?
LT, Somerset
Yes, new Jazz tested here: /road-tests/honda/honda-jazz-2015-road-test/  (it's been on sale in other parts of the world for 2 years). Honda HR-V also arriving soon: /road-tests/honda/honda-hr-v-2015-range-road-test/  The Note isn't as good: /road-tests/nissan/nissan-note-2013-road-test//  The good looking KIA Rio is less practical than the Jazz: /road-tests/kia/kia-rio-2011-road-test//  but it gets new engines soon. Don't dismiss the Mazda 2: ww.honestjohn.co.uk/road-tests/mazda/mazda-2-2015-15-automatic-road-test// and /road-tests/mazda/mazda-2-15-skyactiv-d-2015-road-test//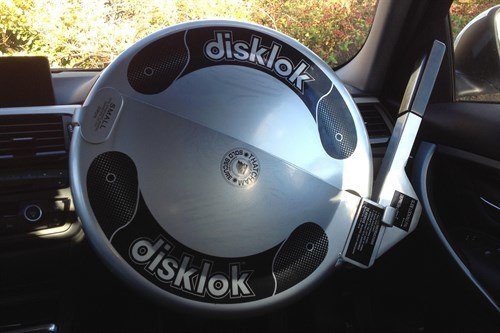 Stealers wheel
I own a BMW M135i and worry about cheap devices to overcome security. I read the advice about fitting a stop lock but my steering wheel section is too large.  I considered fitting a home-made hidden lock that turns off a device like fuel pump but I have been advised that the complexity of the electronics makes this unwise. Any ideas?
RH, via email 
Get a Disklok from Halfords for about £100. Beautifully made. You can actually see you have got your money's worth. It's big, clunky, takes up space in the car and is inconvenient, but much more inconvenient to a thief. And they do fit BMW steering wheels because that's how I prevent BMWs from being stolen.
Catch 22
The catch retaining the 'skip forward' button on 'the stereo' of my Audi Q3 has broken. My dealer refuses to do a repair under the warranty as they assume that I have somehow broken the catch. This is not the case; it has broken purely from use. The fascia is as new and unmarked giving no indication of misuse. I have contacted Audi UK customer services. They keep asking my dealer for his opinion, which he has already given and refuses to do anything else. Is there anything else I can do?
IA, via email
Debatable how far you can push this because a small claims judge would probably regard it as trivial. You didn't give the age in this email, so I don't know if it would be considered under warranty. if you get nowhere, start hunting proper car audio specialists by which I mean the type that fix things and don't just sell them.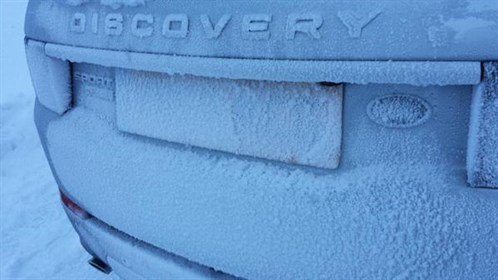 Pulling the other one
I am trying to buy a new Land Rover Discovery Sport and Land Rover seems very confused about its own product range. I have been given so many different answers regarding the towing capacity of the vehicle, I do not know who to believe. The product brochures and handbook are equally contradictory. I want an automatic version with the new Ingenium (180PS) engine (which is now the only engine that can be specified for new vehicles, as the 2.2 SD4 engine has been phased out). I need one that can pull a minimum of 2,200kg. Ideally I would have one that can tow 2,500kg. The motoring press and various other sources have referred to the 'increased' max towing capacity as 2,500kg "when fitted with the tow pack". I am told this means the third row of seats is omitted and there is a full size spare wheel instead. One dealer I have spoken to has confirmed this and another has denied it. In any event, apparently the 5 seat version is not yet available; only the 7 seat. Land Rover Product Support has apparently told the dealers they cannot comment on future vehicle specifications, despite the references in the press to the increased towing capacity with the tow pack. The accessories brochure (see page 11 footnote here - http://www.landrover.co.uk/Images/DISCOVERY-SPORT-Accessories_tcm295-140469.pdf?_ga=1.56741289.282116977.1436957085) seems to confirms that the towing capacity is 2,500kg for the 5 seat or 2,200kg for the 7 seat (assuming the automatic and Ingenium engine). However, the main vehicle brochure (see here - http://www.landrover.co.uk/Images/DISCOVERY-SPORT_tcm295-140466.pdf?_ga=1.56741289.282116977.1436957085) shows the automatic towing capacity as 2,200kg, though the accessories section at the end appears to say the limit is 2,000kg with 7 seats – unless this perhaps refers to the tow hitch capacity rather than the vehicle capacity? Land Rover appears to have no idea what the situation is and won't or can't give a clear answer. Are you able to shed any light on this please?
CO, via email
Land Rover responded that the maximum towing weight for the Discovery Sport manual with the 2.0 litre Ingenium engine is 2,000kg and, unusually, the maximum towing weight for the automatic with the 2.0 litre Ingenium engine is 2,200kg. In some other markets with different sets of rules, the towing limit rises to 2,500kg, but not the UK. Another reader swapped his Freelander II for a Discovery Sport 2.2SD and found that the same caravan towed behind the Disco Sport has a snaking problem, so far unexplained and unresolved: /carbycar/land-rover/discovery-sport-2015/?section=good/  For the KIA Sorento and Santa Fe the weights are the other way round: 2,500kg manual and 2,000kg auto. On the other hand, the new Audi Q7 s-tronic 7 automatic with towing pack has a 3,500kg towing capacity: /road-tests/audi/audi-q7-2015-uk-road-test//
The missing links
I have a query regarding petrol Volkswagen Polo engines made since 2009. I was wondering if there is design fault that leads to premature timing chain failures? And, if so, is there any specific engine size or does this apply to all of them? Furthermore, do any Volkswagen Polo engines have belts?
AB, via email
The fault mainly affected the 1.2TSI 105 available from 2010 to 2013/2014 when it was replaced by the EA211 belt cam 1.2TSI with 90 or 110PS. The lower powered 1.2 3-cylinder was also chain cam and the new 1.0 3 cylinder MPI is chain cam. The other engines are all belt cam. It wasn't a design problem; it was a manufacturing problem, from an outside supplier stamping out the links on old, worn-out machinery in order to deliver them down to the price that VW demanded.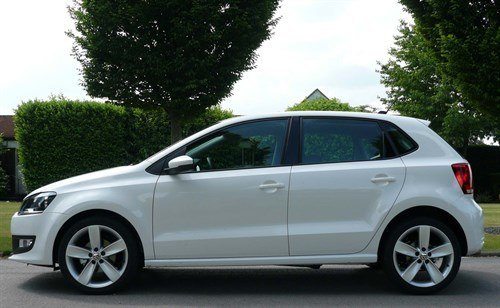 Heavy wait
I ordered a discounted 5-door Volkswagen Polo 1.2TSI with DSG through Broadspeed in January this year. I understand this car is made in South Africa. I was advised 21 weeks delivery on 16/1, but still have no positive delivery date. I am advised it arrived in this country 4/7, but is still undergoing pre-delivery checks along with the whole shipment? Instead of the £199 charge that Broadspeed originally demanded for placing an order through a Nuneaton dealer to whom I paid a deposit of £500, I also paid (foolishly?) £626 to Broadspeed in January to facilitate this discount deal. My concern is twofold: 1. Has Broadspeed hoodwinked me, though the deal is still not a bad one?  2. Is there a known problem with the 1.2TSI DSG gearbox that may be causing this strange delay?
JC, via email
There was a worldwide problem with 7-speed dry clutch DSGs and some had to be replaced under warranty so that might lead to a shortage. But what was wrong has now been put right. The fault was caused by filling them with synthetic oil that became conductive at high temperatures. I doubt that you have a problem with Broadspeed.
Department of corrections
I am about to buy a 1989G W124 Mercedes-Benz 230E for £950 and the current owner has a new instrument binnacle. He has not used the car for 2 years and never got around to fitting it. What is the correct process for documenting the mileage with a new odo fitted? The same mileage has been recorded at its MoTs for the last 4 years and I just wanted to make sure all was above board, just in case I ever sell the vehicle in the future?
SB, via email
MoT mileage records cannot be changed so the mileage is suspect anyway. Just keep a record 'new speedo fitted' and the date with all the other papers for the car.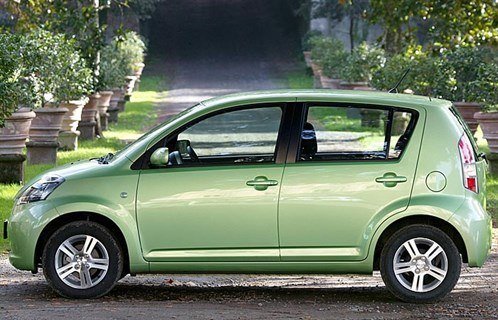 Shedding pounds
The handbook of my Daihatsu Sirion (which has given wonderful service) specifies tyre pressures of 31psi. However, I have found this pressure a bit high and it creates quite a lot of road noise. Am I OK to reduce the pressures by a pound or two to make the ride more comfortable? The car normally carries just 2 of us, both pretty skinny by today's standards.
BH, Melksham
Yes. That's exactly what I do. The pressures increase with heat once you drive the car anyway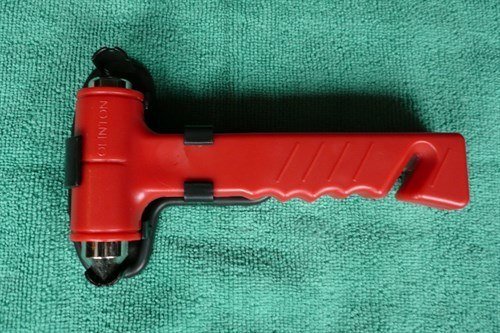 Incarcerated
I am worried about the possibility of not being able to exit a locked car when the battery has gone flat. My 2014 Ford Fiesta Titanium with keyless entry suffered on a number of occasions with the battery going flat and entry only possible using the key. As this seems impossible to do from the inside I am wondering if there is an override or something one can use? This of course only applies when the doors have been locked. You may recall that some months ago it was reported a man died in Texas because he could not exit his car. Not that I intend to visit Texas in the near future.
JT, via email
This almost never happens but if you are worried about it you can buy a special glass-breaking escape hammer and seatbelt knife that clips into a holder, similar to those you see in trains, sold as an accessory by Halfords. My wife has one in her Jazz.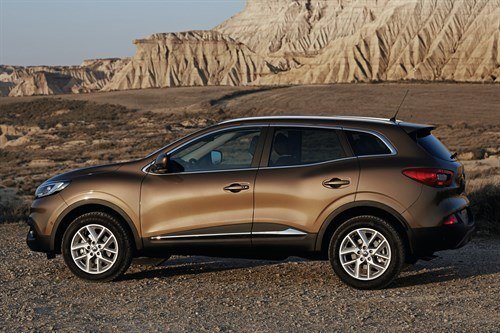 Kadging a lift
I am about to change my 7-year old Suzuki SX4 (which has been an excellent investment). Can you tell me anything about the following on my short list please? New Suzuki Vitara Auto; Suzuki SX4 crossover Auto; Renault Capcher Auto; Renault Cadger Auto; KIA Ceed SE (estate) Auto.
 
KS, via email
Suzuki Vitara Auto tested here (tagged onto the end of the diesel test): /road-tests/suzuki/suzuki-vitara-16ddis-2015-road-test//  S-Cross tested here (but not the auto, which is the same as the Vitara): /road-tests/suzuki/suzuki-sx4-s-cross-2013-road-test//  Renault Captur tested here (including EDC auto): /road-tests/renault/renault-captur-road-test// Renault Kadjar tested here: /road-tests/renault/renault-kadjar-2015-road-test//  KIA cee'd SW tested here (but not the auto): /road-tests/kia/kia-ceed-sw-2012-road-test// And I'd add the Honda HR-V auto to your list: /road-tests/honda/honda-hr-v-2015-range-road-test//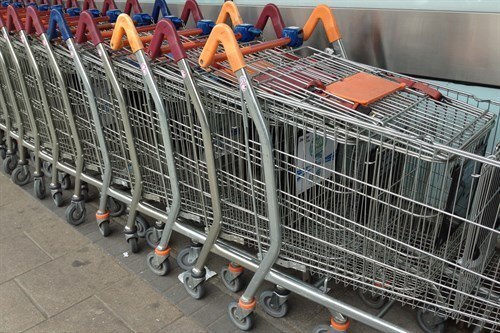 Off her trolley
Yesterday, I shopped at Tesco and whilst loading my shopping into my car I turned my back on the shopping trolley for a moment. A puff of wind or a slight incline or camber in the parking bay caused the trolley to roll a couple of metres and make very slight contact with another car. The lady owner was furious, understandably so, I suppose, as it was a new car - a Volvo estate. There was a miniscule dent in the upper panel to the rear of the rear offside door. The dent was only just visible - diameter about 15mm and a depth of 3 or 4 mm with no paint damage. I accepted that my trolley caused the blemish and have offered to have it repaired by a reputable local company who specialise in doing this work at the customer's address. They have a good reputation locally, including with main dealers who use them to repair minor damage to new cars. The owner of the Volvo, however, insists her car should go to Volvo and have the panel replaced. As I was actually a pedestrian at the time of the incident and am, therefore, not covered by my car insurance, I will have to fund this myself. Where do you think I stand, please?
PM, Norfolk
You are behaving very decently. She is angry, so she isn't. Have a look at the notices in the carpark about liability. I don't think you can be held liable at all. I think it is a condition of parking there that drivers take the risk of their car being damage by a trolley. It is certainly not a matter for your car insurer.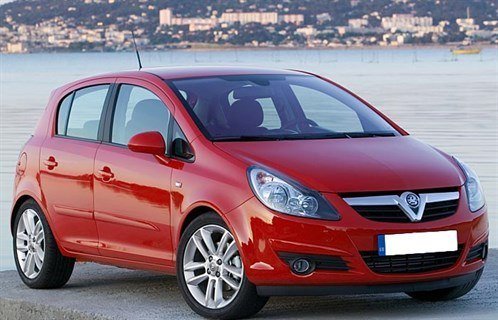 The Corsa true love
My Vauxhall Corsa 1.4SE auto is now coming up to three years old. I probably will not change till next spring or maybe 2017 (as I will be four scores old then). Expect to continue do 10/15k in UK mostly local work or family visits of 100/250 miles in batches of 2/3 days. The Vauxhall has been good, I really like it and find it does not seem to be the small car I know it is. It feels more like the bigger cars I used for a long time when doing business mileage of 35k/45k a year. Perhaps could be a bit better on M way runs but since now using non M way routes more, in less rush as years plod on. No real problem. So what should I be thinking about? Might a BMW 1 series be better, perhaps more fun? Do they do an auto like my Vauxhall which operates just like the sort of autos I got used to when working (Jaguars, Mercedes, Volvos, etc.)? Would a rear drive BMW be bad in winter on snow in comparison to the front wheel drive Corsa , which is much better than some of the aforementioned rear wheel drivers in snow etc. Some years ago would not have had any concerns but age and experience say I should consider this. Or say a VW Golf? What would they do that the Corsa does not deliver? Or do you have any ideas or suggestions? I just thought to ask you in case I could be missing something.
MP, via email
You can't get a torque converter auto (like your Corsa's) in a Golf. You can in a BMW and BMW now also make front wheel drive models in the form of the 2 Series Active Tourer, which is a bit more upright. To get a really good 6-speed torque converter auto you could also consider a Mazda 2 (/road-tests/mazda/mazda-2-2015-15-automatic-road-test//) a Mazda 3 (/road-tests/mazda/mazda-3-2014-production-road-test//) or a Mazda CX-3 (/carbycar/mazda/cx-3-2015/)
The Final Curtain
My wife, as a non-stipendiary Priest, has just visited the widow of a parishioner whose funeral she took a couple of weeks ago.  On the widow's drive sits a reasonably new Nissan Qashqai. Its tax and insurance expired at the same time as her husband. She wants to sell it, but can't and the longer it sits there, the sooner some thief may take a shine to taking bits off it. I believe that she has tried ringing DVLA but gave up after hanging on for an eternity. What might they have asked? Send a Death Certificate, Marriage Licence, previous Insurance Certificates, or what? The widow is 74 (but more like going on 84) can drive and may still hold a licence (and may have been included on the insurance that has now lapsed). The husband may well have died intestate, just for good measure. Neither she, nor her husband (for obvious reasons) can complete a SORN. I ask this because my wife told the widow that she would ask me, because "I knew about these things." As the death of an intestate car owner can't be that rare, would you have any suggestions? I have just thought that the dealership that sold it him, could remove it on their insurance, but the problem of having the owner's permission would probably arise? 
AI, Edenbridge
Government website: https://www.gov.uk/tell-dvla-about-bereavement/overview/ HonestJohn Forum discussion: /forum/post/?t=18235/ Moneysaving Expert forum http://forums.moneysavingexpert.com/showthread.php?t=2318599/ Once title is cleared up, the simplest way to sell, even if not for the best price, is to use http://www.webuyanycar.com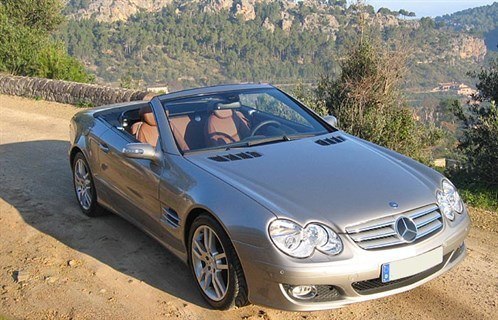 Bitter pillar 
My 2006 Mercedes SL350 has the following fault: "Both lower/outer C-pillar seals detached, requires new. Cost £2,349.60." Mercedes had a big problem with this rear seal on all SLs and had to modify it by putting an extra piece of rubber in the centre; this was in done about 2008. I wonder if the modification has put extra strain on the c-pillars causing them to detach? The above quote was from a main dealer, who said wait and see if you get water in the boot before doing it, which I am now getting. My non-franchised garage, that looks after my 1998 Mercedes E Class, says that it is too big a job for him. Everything has to be taken apart, hence the enormous cost. Is there any record of this and the blame and cost being put back on Mercedes in view of the previous modification, which may have weakened the seals? If not, is there someone who can do an expert job with some sort of glue perhaps, or much lower labour but experience as this sounds like a tricky job?
MW, Chester
Yes, it's one of the original problems with the R230 SL, included in car by car before we started dating entries. The price of the fix hasn't changed. MB can't be held liable because all manufacturer/supplier liability ceases after 6 years. It could be that http://www.bristolsunroofs.co.uk/ has done the job before a few times and has learned some shortcuts that make it cheaper.
Black to the future
You have many times said that diesel cars are not suitable for folk who drive less that 15,000 miles a year, that problems occur with filters etc after 3-5 years and that diesel values are likely to plummet in the near future. I wish to replace my 2009 Volvo V70 D5 within the next 6 months and if I wished to buy another Volvo I only have diesels to choose from. My questions are these; firstly, we only use the V70 for long trips our second car is petrol and we use that for all the local short journeys so are we likely to experience the problems with filters etc you talk about with diesels, as our present car has done under 40,000 miles; is it to do with age or mileage? Secondly what would be a suitable petrol replacement for the car that has the capacity and performance that we have with the Volvo?

JR, Northants
If the diesel is only ever used for long runs then you won't get short run clogging with soot but you will still get EGR problems and the DPF eventually clogging up with soot. This is less likely to happen if you run on superdiesel such as Shell V-Power Nitro Plus. And Volvo now has its own very efficient new 2.0 litre 181PS twin-turbo diesel that I drove for 6 months in an S60 on V-Power and averaged 60mpg.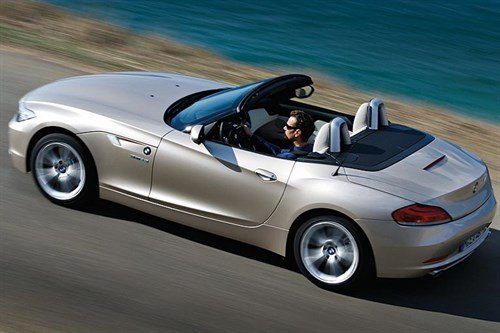 Applying for an extension
I am wondering whether to buy an extended warranty for my car. Could you tell me then how likely is it that a 2011 registered BMW 2.3 Z4 Automatic with 22500 miles on the clock would have a breakdown in the next 12 months that would cost more than the premium and would meet the conditions of the extended warranty, knowing the reliability of that model? Does Warranty Direct have any statistics about breakdowns?
MN, via email
Yes, Warranty Direct keeps its own stats of frequency and cost of warranty claims on the cars it warrants: http://www.reliabilityindex.com/ Generally (and this is obvious if you think about it), the more often a car breaks down and the more expensive the repair jobs as a combination, the more expensive the warranty premium will be.
The wrong stuff
I filled my Range Rover Sport diesel with petrol and drove until it stopped running. What can I do?

EL, via email
I'm afraid it could have suffered severe damage. At worst, shards of metal from the high pressure fuel pump have been pumped at high pressure into the injectors, so that would mean a new high pressure pump and 6 or 8 new injectors. At best, there is only minimal damage of a seized injection pump. Some car insurances will cover this.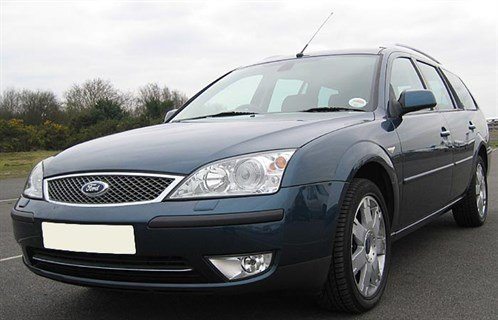 Must be choking
I have a 2006 Mondeo 2.0TDCI, with 91,000 miles on the clock. Recently when accelerating hard, the glow plug warning light has come on, and power dropped off until the ignition was turned off and then on again. The car then drove normally and the warning light went off. My son-in-law who is head mechanic at an independent garage read the fault code "Turbo activation" and tried fuel system cleaner, but the fault has reoccurred. The fault code reads:- Turbo charger boost control position sensor B Min/Max stop performance P132B. Does the turbo charger and associated electronics need to be replaced? He has suggested around £600 for new or reconditioned £350 plus fitting and VAT. What do you suggest? The car looks and drives beautifully, and I would like to keep it for another year.
AA, via email
The first thing to do is replace the oil feed pipe to the turbo bearing and the return pipe. I suspect they are partially blocked with carbon.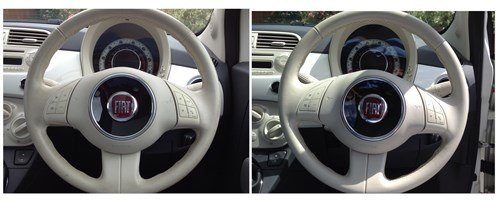 Whorls of leather
Nothing really worked properly on my Volvo leather seats over 20 years.  I have tried them all, including Volvo's own, Autoglym, etc, they all came up cheap, shiny, sticky, etc. At a country fair, I came across foreverleathercare.co.uk who supply a non-silicone, odourless blend of natural oils, neatsfoot, natural soft soaps, lanolin, which will bring back the lovely "semi matt" finish, and will magically invigorate the seat leather upholstery back to its original "plumptiousness" (©Ken Dodd). The trick is, to do it on a really hot, sunny day (when it is too hot to wash the car), because you can apply it (best with a clean soft natural bristle shoe-brush, in circular motion to get into the grain), and later, buff up the leather (with a clean cloth, like a clean old tea-towel) after 20 minutes.  Repeat if you feel it needs it. Made in England.  Costs around £12.99 a big bottle. Of course, try a little bit somewhere inconspicuous, first. I also recommend the Volvo custom front and rear moulded floor mats, colour matched, shaped to trap & contain a pint of water etc. These are made from EPDM, a high quality synthetic rubber (I used to purchase fire-brigade parts made out of this), about 20 times better than Halfords-type items. Another handy gizmo is a load-space-wide elastic cargo net (mudstuff.co.uk), to keep all the milk, salad etc upright & together. Floor-width in the Volvo loadspace, also along the loadspace right rear seats in the Land Rover.
GC, Kingston upon Thames
I bought some Renapur leather cleaner and leather balsam at the Goodwood Festival of Speed to clean up my FIAT 500's white leather steering wheel. It worked, without damaging the leather (www.renapur.com). By far the best and simplest load locator is a device invented by Skoda and found in the load compartment of the new Skoda Superb. It's a simple hinged piece of plastic with a Velcro base that you fit around the corner of anything you want contained and Velcro to the load compartment carpet. Brilliant. You get two.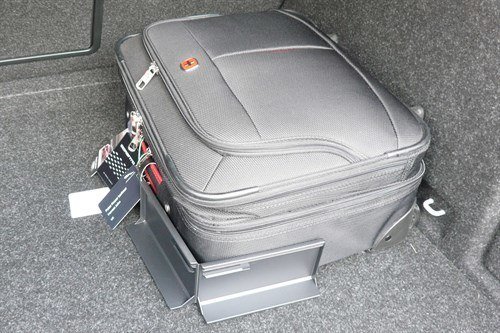 Comments
Author

Honest John
Latest