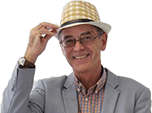 Honest John's Motoring Agony Column 01-08-2015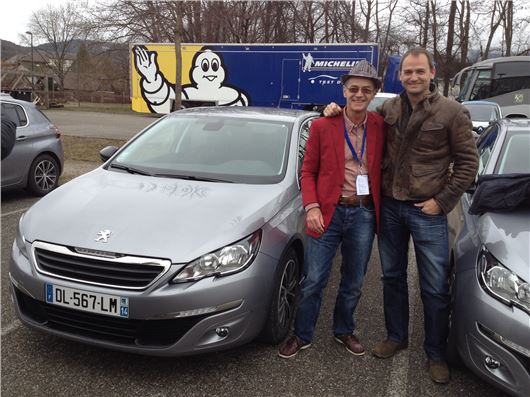 Published 31 July 2015
This week's automotive angst involves licensing laws, numbers of doors, pollution solutions, horology, unwarranted claims, contra-flows, and many more on the hard shoulder of Telegraph Cars.
As usual, emails to Honest John should be addressed to: letters@honestjohn.co.uk  Please try to keep them as short as possible.
May the farce be with you
Please tell me this is a joke. What an absurd and Ill-thought out piece of bureaucracy. We are hiring a car at Bristol and I am already dreading the chaos at the car hire desk. It's a safe bet that the DVLA website will crash and who carries their National Insurance number with them? It's particularly annoying that it actively discriminates against UK driving licence holders. Yet another regulation bought in without any thought as to its consequences:
Important information for your car hire - Ref: GB523270610
The DVLA has announced that it will abolish the paper counterpart of the UK driver's licence next month. So what does this mean for you?
From June 8, UK driving licence holders renting a car in the UK will need to use the new online service 'Share Driving Licence'.
Those who do not hold a UK driving licence are not required to use this service. What is this service? This service has been set up to provide validation of a driver's driving record. This service replaces the paper counterpart of a driving licence and can be used to:
Create a licence check code to share their driving record with someone else, for example a car hire company or employer; View their own driving record; Check what class of vehicle they are eligible to drive, or penalty points and disqualifications. How do you use this service? For car hire, a driver can view and create a one-time passcode by visiting: https://www.gov.uk/view-driving-licence.
Here they will be asked to submit their Driving licence number,
National Insurance number and Postcode. What are the limitations?
For travelling long distances, it is important to remember that the passcode will only be valid for a maximum period of 72 hours from the point it is generated. It must be presented and still be valid when picking up any rental vehicle. Is there another way to get a Licence Check Code? Yes. Provided the driver brings their National Insurance number, a car rental provider can help them get the passcode by giving them access to 'Share Driving Licence' when picking up the vehicle. UK driving licence holders hiring vehicles outside of the UK and any drivers holding a non-UK driving licence are unaffected by these changes. We wish you a pleasant journey and look forward to welcoming you back to arguscarhire.comin the near future.
GB, via email
I couldn't agree more and put a FAQ together about this ridiculous cock-up on 2nd June: /faq/driving-licence-endorsements-how-can-these-be-checked-once-the-paper-counterpart-is-abolished-1/ Happily the DVLA subsequently relented and extended the validity of the code or the print-out to 21 days. It is obviously best to opt for the official coded print-out because that will save time and reduce queues at car rental desks.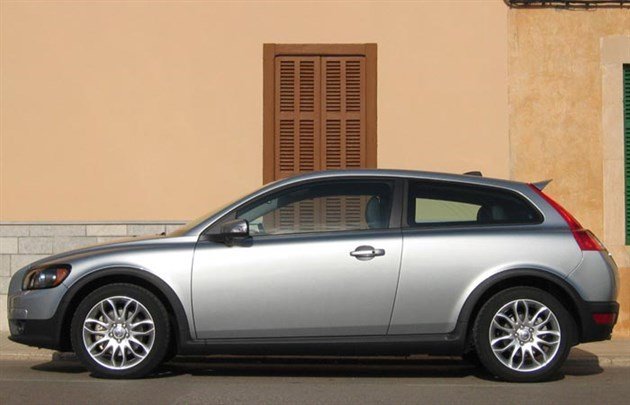 Dampened enthusiasm
I have owned my Volvo C30 from new, but about 2 years ago I noticed water in the driver's footwell after very heavy rain. I took the car along to the local Volvo dealer who 'fixed' and dried out the car and changed over £200. This situation recurred about 2 months ago and again the car was returned to the Volvo dealer. Again, a charge: about £100 this time. The car lives outside in the country and I was advised that the drainage channels around the sunroof block.  Again, we've had heavy rain and the driver's mat is soaked. I Googled the problem and found it can be caused when rain is very heavy and the car is parked at an angle, which it normally is. Any ideas? (I now park on the flat.) My second ask is for advice because I'm thinking of replacing my 6-year old car. I love it for lots of reasons: I do a lot of motorway travel: 10k miles a year, need space for a dog and my saddle, etc. So my Volvo ticks those boxes. And it's diesel automatic with lovely cream leather interior. Any suggestions for a change, just for the sake of it, or do I stick with a car that I really enjoy?

JN, via email
Open the roof, find the outlets to the drains (probably at the front corners of the frame) and try keeping them clean with something like a teapot spout brush or pipe cleaner, but be careful because the drain tubes are probably plastic. Also, find the drains to the scuttle vent well between the engine and the cabin and make sure they are clear otherwise rainwater will flood the car via its pollen filter. I appreciate why you like the C30. It's basically a Focus coupe. The very rare C30 T5 was like a Focus ST coupe and better still. If I were you, I'd stick with the car, but if you want to change try a new model Mazda 3 2.2 Skyactiv D 150 SE-L Nav 6-speed auto.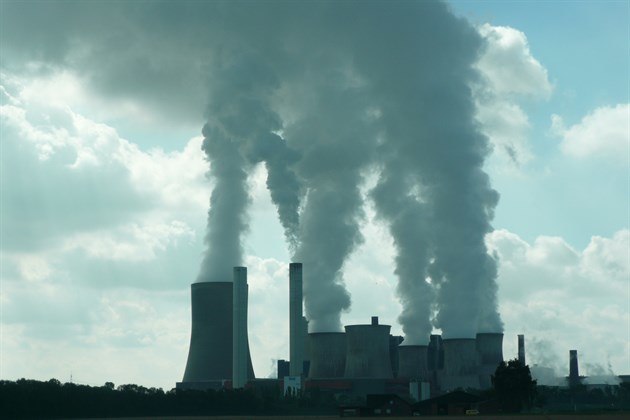 I hate
My friend has a BMW i8. It does 28.7mpg. It also needs petrol every 200 miles. Why is this considered a green car? Why does is qualify for £0 VED? Why do many motoring journalists ignore this fact? Why does BMW advertise it as doing 130mpg? Why has no one taken BMW to task on this claim? Are they all in it together? My Tesla Model S has done everything it claimed and then some over the last 10,000 miles. How is it possible to even compare their green credentials, when my car has only one moving part in the motor and never goes near a gas station?
JF, via email
You make a very fair point. An i8 is only 'low pollution' and economical on petrol within its plug-in range. A Tesla Model S is wholly electric. The fault is with the ECDC test cycle that only runs for a few miles and extrapolates the fuel economy and CO2 emissions on the basis of that. But in the UK and Germany you are both guilty of transferring pollution from where you drive the cars to the vicinities of the oil and coal fired power stations that produce the electricity, effectively producing energy that is not transferred to the wheels of your cars as efficiently as a petrol or diesel engine in the car feeding its power directly to the wheels. From 2017, the i8 will be taxed at £450 a year and the Tesla Model S at £310 a year.
Charge of the light brigade 
On your advice I bought a new BMW X3 nearly 3 years ago in to accommodate 'old age' problems in getting in and out of low-slung cars, such as the Jaguars I had before. I like it and it serves me well. However there is just one small 'thing' that bothers me and I feel it might be a design fault that BMW will not admit to. I have complained about the 'Automatic Stop/Start Facility' only working occasionally; indeed rarely. Two of my friends have reported a similar problem with the same type car of similar ages and our servicing BMW agent sticks to the excuse that it is tied to the battery charge-level. Hence I would appreciate it if you could throw some light upon this problem.
JJ, Edenbridge
This will happen if you don't regularly drive the car far enough. As part of its 'Efficient Dynamics' system it has a special alternator and battery system that imposes minimum load on the engine (for economy and low CO2). If the battery is not fully charged, then the default will be that the stop/start does not stop the engine. If the capacity of the battery has been reduced by continually failing to fully charge it, then that will exacerbate the situation.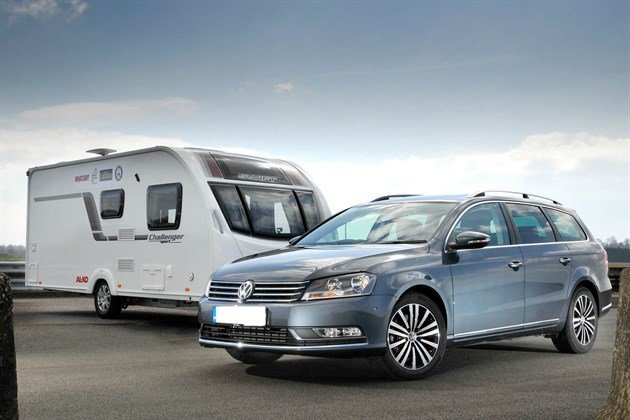 Hickery, dickery dock
I recently purchased a second-hand VW Passat estate from a dealer in Northallerton. It's a 2014/63. When I bought it the mileage was just under 13,000. I am totally happy with the car. My previous 2006 Passat had done 227k and was still going strong. I also owned two Passats before that. All have been estates. This should be the first vehicle I have owned that will go out of warranty on age rather than mileage. All my previous VWs were purchased through Pentraeth Motors on Anglesey, but they have now moved away, so I registered my car with another local family run VW garage at Criccieth, near Portmadog. On giving my details together with mileage to the reception at Regent Garage they politely informed me that the car is recorded in VW's central system as having last being serviced at 23,841 miles. They later re-checked with the VW dealer who had serviced it and confirmed that the mileage at the last service he did was 12,842. Since then, somehow, 11,000 miles has been added. I later managed to contact the previous keeper who mentioned about 21,000 when he part-exchanged the car. When I first saw the car the front tyres were between ¼ and less than 1/3 worn and I now guess that it is on its third pair of front tyres from new. I have never achieved 20,000 on a pair of front tyres. Are you in a position to carry out any investigation on my behalf in this matter?
PP, Bangor, Gwynedd
There is evidence that the car has done 23,841 miles. Firstly the previous owner thought he had done 21k in it. Secondly, the tyre wear indicates at least one change. Normally this type of transverse engined Passat will do 20k miles on its fronts. It's much easier on tyres than the old longitudinal engine Passats. I think you have enough evidence to reject the car on the basis of the mileage discrepancy.
Pulling power
Successive garages declined to fit a towbar to my little Citigo, one quoting a technical term covering towing legislation – which naturally have forgotten the name of.
RB, York
It was an EC Towbar Type Approval directive from 1999, outlawing any towbar that was not type approved by the manufacturer of the car because it could affect the defornation of the car and anything that hit it in a crash. Exposed towbars are anyway a menace. I've had £1,000s of damaged done to cars by idiots with unused exposed towbars reversing into my cars.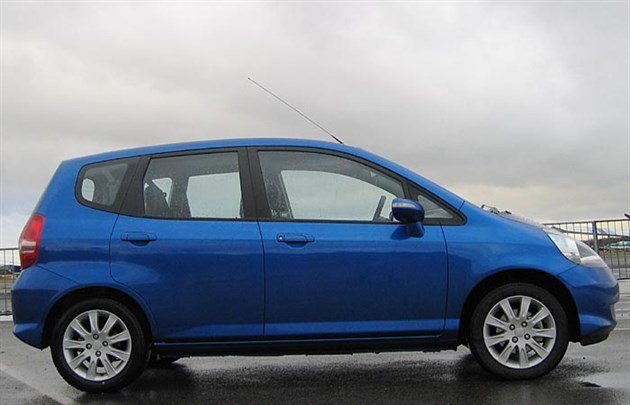 Sax appeal
There is a Jazz available: one private owner: 2005 with full service history from Lookers Honda, 1.4 iDSI SE manual, one owner, 63k mileage, asking £2,400. Is it worth?
AB, via email
Bit steep. Listen for any noise from the gearbox. The bearings can fail and I doubt Honda will still replace them FOC on a 10 year old car.
Claiming benefits
Can you let me know the correct procedure for claiming the cost of an ABS pump repair from VW? I have just had my garage fit the repair kit for the cost of £400. The car has been serviced at regular intervals. The make is VW Golf 1.6 FSI, late 2004.
RB, via email
There is no procedure for claiming from VW for a problem with an 11-year-old car. All dealer, supplier and manufacturer liability for anything ends at 6 years old. Presumably your garage used the kit from http://www.ecutesting.com and has actually charged you very fairly for the fix.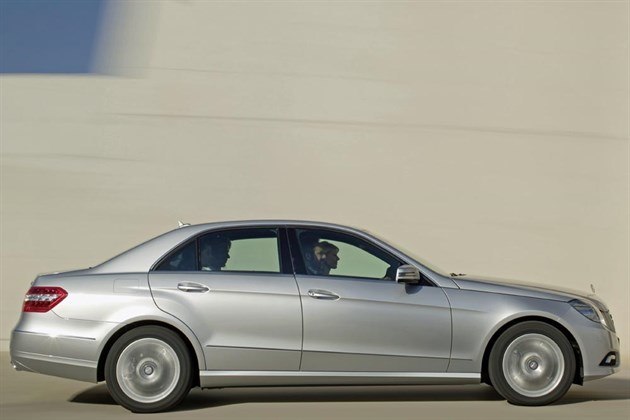 Last days of discount
I am thinking of buying a new Mercedes E350 BlueTec Diesel at a good price as this model is due to be replaced. In view of our low mileage, petrol might be preferable but the only engine now available is only 2 litres. How much of a problem am I likely to experience with the DPF and, if the occasional high-speed run is necessary, what do you recommend in terms of distance/time and frequency?
GR, via email
There is a new E Class on the way, which is why the current E Class is being heavily discounted. To meet EU6 a current model E350 DCI BlueTec uses AdBlue (separate filler under the flap) that costs about £30 every 5,000 miles or so. No feedback on how well this system works long-term. Obviously you still need to avoid repeated short runs from cold, and DPFs tend to fill with ash anyway from about 65,000 - 100,000 miles, at which point they need cleaning out by the Ceramex process (£300) or replacing (£1,500+ for a Mercedes).
Bible basher
I can sympathise with KA (Expert Advice 06/06/2015). The owner's manual for my Golf runs to 426 pages. It includes (for example) more than 50 pages for "wheels and tyres"; 24 for "towing"; 23 for "fuel" and "filling". The book covers numerous Golf models and variations and I reckon less than 25% of the content is at all relevant to my Mk7 model. A separate, all model, 73-page booklet covers "Composition Media". When ordering the car new I completed a "custom build" form, selecting my specific options. Surely VW could easily print off a custom-manual for each car they make including only the options chosen. It would save a forest of trees.

KH, Rochester, Kent 
"Could easily print". Are you kidding? The only way this can sensibly be handled (and the way it will be handled in the future) will be for all such data to be on-line where it can be updated to cover production changes and factory recalls. Then the owner can simply find and print off the pages relating to his individual problem.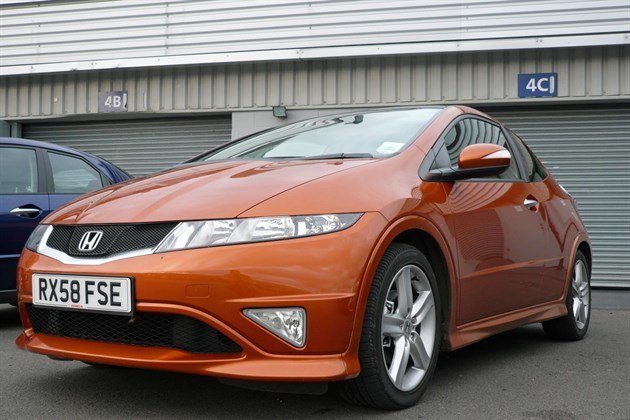 Civic dignitary
Spending around £5,000, I had considered the Honda Civic Type S, so will look in to those further. Thanks again for great service.
MF, via email
The 5-door 2003-2006 Civic Type S was brilliant because it was a de-tuned Civic Type R with 160PS. You can get quite a good one for £2,000 - £3,000. The later Civic Type S petrol model from 2006 was a 3-door 1.8 with 134PS so not the same thing, but any Civic 1.8iVTEC 5-door is still quite a good car as long as not saddled with an iShift. Softer on 16" wheels than on 17s or 18s.
Chain reaction
Reading your column and others, there appears to be an issue with VAG chain cam petrol engines. Just how big an issue is it? Writing as someone considering buying a second-hand car with about 50,000 miles on the clock, but who doesn't do enough miles to justify a Diesel, should I rule out VAG petrol-engined cars given the risk of cam-related engine seizure? Statistically, is the chance of total engine failure a low risk? If I do buy a VAG petrol-engined car, is there anything I can do to mitigate this risk? Any advice you can offer would be greatly appreciated.

NS, via email
This was a big enough issue for VAG to phase out chain cam 1.2 and 1.4 petrol engines and replace the chains with belts from early 2013, though production logistics mean that not all VAG models got the new belt cam engine straight away. A 1.2TSI 90 or 110 is belt cam, as is a 1.4TSI 125 or 140ACT or 150ACT. Statistically, the risk of chain failure is relatively low, but still high enough for VAG to switch from chain to belt. To mitigate the risk, change the oil and filter at least every year or every 10k miles whichever comes first.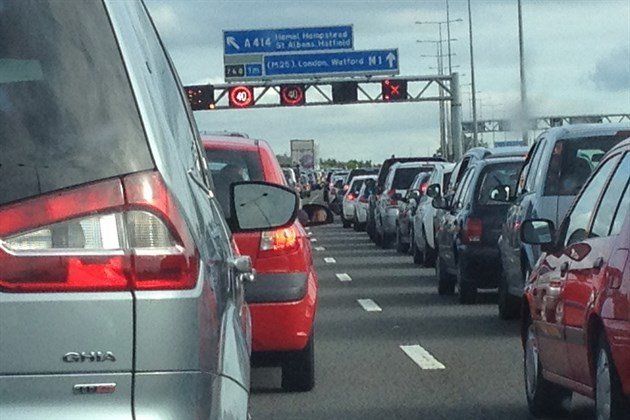 Smart thinking 
Having endured long delays and a 50 mph limit for miles on the M3 caused by roadworks to make a "Smart Motorway" (or so the signs said), can you tell me what a "Smart Motorway" is, please? 
DL, via email
One where the hard shoulder can be used as an extra lane at times of congestion, but this requires cameras every 100 metres to make sure nothing has broken down and a complex system of overhead gantries to alert drivers when the hard shoulder can be used and when not. The same is happening to stretches of the MI South of Leicester, South of the M18 and South of Leeds. About 70 miles in total.
"…and don't call me Swirly."
My 3-year old Mercedes SL500 has developed very fine polishing lines in the clearcoat - probably because I like to clean it twice a week and prevent a lot of dirt building up on the paint. Is there any product that can be used to deal with this problem? T-Cut seems like a sledgehammer to crack a nut, and might go through the clearcoat.
SC, Mortlake
Use a professional bodyshop, but the danger remains of penetrating the clearcoat. Throw away all your sponges and chamois leathers and replace them with new because fine particles of dust impregnated in them are causing your problem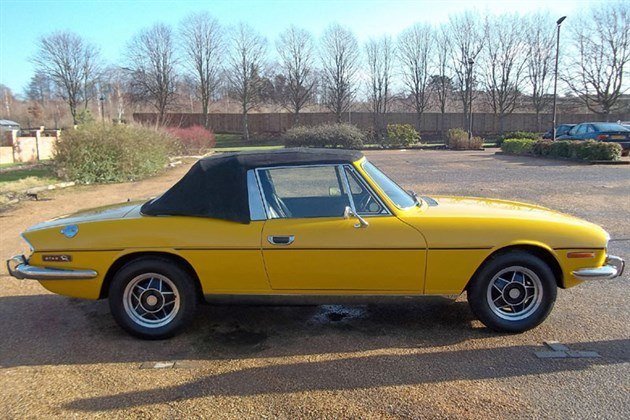 Staggaring
I have a Triumph Stag, which was first registered on 06/02/1976. I'm aware that the DVLA bases Historical tax exemption on build dates, not first registered dates. Looking into various archives for build dates for the Triumph Stag, it appears my car was built in 1975 because the first car built in 1976 started with the chassis number LD 40809 and my car has the chassis number LD 40120. What documentation would I have to supply?

JB, Birmingham
You would need to be able to show from Triumph production records that your car was built in 1975. That would make your car tax exempt from April 2016. You can get the information from the club, which, incidentally, you should be in. You can't sensibly run a car like a Stag without being in the club. www.stag.org.uk
Expat advice
I think your FAQ about abolition of the driving licence paper counterpart misses the point. The problem is much worse than that. Hiring a car in the UK if you have a UK licence is going to be the main problem. So if you hold a UK licence and are flying in and want to hire a car, you will have to go through this absurd rigmarole while anyone with a foreign licence is exempt. And you can bet all UK rental companies will insist on the full documentation.
GB, via email
Cock-up after cock-up after cock-up. The insurers are partly responsible. No other country in the World checks up on a driver's record before insuring him to drive a car. Basically, any hire car should be insured for any driver regardless. But you raise another problem. You can only hold a UK driving licence if you are a UK resident with a UK address. If you leave the country, you have to obtain a licence in the country where you have taken up residence.
Comments
Author

Honest John
Latest