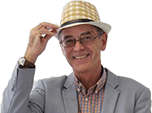 Honest John's Motoring Agony Column 23-07-2016 Part 1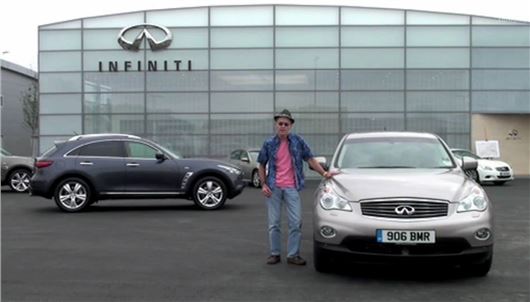 Published 22 July 2016
This week's cartography involves export/import, high chairs, power struggles, getting a grip, howling protests, fuels and their money and enough to see you through a leisurely 4 course breakfast.
As usual, emails to Honest John should be addressed to: letters@honestjohn.co.uk  Please try to keep them as short as possible.
There and back
Motorpoint is advertising on its website Honda 1.6 CR-Vs with hefty reductions, but they are 'Imports'. What is the drawback in buying these and what about resale values, and spares and insurance, etc?
AN, via email 
As always, the resale value is largely based on the price you pay, so if a UK spec RHD CR-V can be bought at £25k at a discount and a non-UK spec car is £20k, the non-UK spec RHD car will always be worth 20% less. Depends whether you care about that. Important also to check on length of warranty and the date it started. And where the car was built. If built for export at Swindon, then no problem over spares.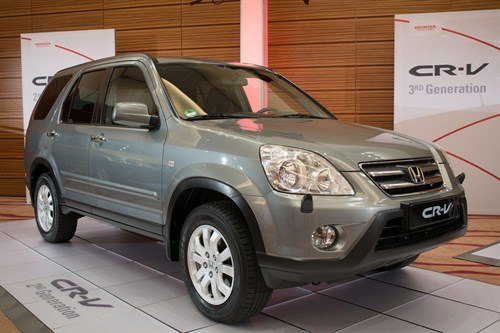 Difference of a pinion
I'm looking around at used 3-door 4x4 cars such as RAV4, Suzuki Grand Vitara, or open to anything really. Main feature is a high driving position and thick tyres. We have 2008 Honda Civic we can trade in, so with that combined, up to £7000. Looking at cars from 2002 onwards as long as the mileage isn't bad and it's a reliable make.
PW, via email
Apart from rear diff problems the 2002 - 2006 Honda CR-V was very reliable and practical inside but steering was a feel free zone. £7k might net a 2006-2012 CR-V that was much better to drive. Avoid 19-inch wheels, but 18-inch and 17-inch okay. Otherwise, as you say, RAV-4, but diesels could have some problems. Suzuki Grand Vitaras okay. Came in two lengths. Manuals had low range and lockable centre diff.
Unstoppable 
I purchased a Skoda Yeti DSG auto last November, brand new. The stop/start technology ceased working very shortly after purchasing. It was only when a low battery warning message alerted me of a problem that I contacted Skoda. They have had the car in twice and the last time for 9 days. After charging the battery they stated no fault was found and returned the car. It didn't work again. After contacting Skoda UK a second opinion was sought and, after finding no fault, they still replaced the battery. The stop/start has not missed a beat since then. Can you confirm if Skoda has had a lot of problems with this?
BM, via email
The problem here is a battery too weak to hold a full charge and therefore insufficient for the stop/start to work. The fault was either originally with the battery itself or with repeated use of the car for short runs that did not put enough back into the battery and over time reduced the 12 volt battery's capability of holding a full 13.5 - 14 volts. Not a regular problem. Another reason why it may refuse to stop is if it's a diesel and the sump oil level is too high.
Tyre straits
I have a 2013 Passat 2.0 TDi Estate with 235/45 R17 94 tyres.  I would like to replace my current Pirelli P7s with Michelin Cross Climates. It looks however as if Cross Climates don't come in that size and only as 225/45 R17. I'm basically after a good flexible tyre, fair in its range from warm dry roads to snow and particularly good in wet with a long-wearing character. Cross Climates seem to be best for this job. I also have 205/55R16 inch steel rims, so can I then use those in the winter on the Passat and the 17-inch rims in the summer?
DD, via email
What I'd do is run the Cross Climates on the 16-inch wheels, probably 205/55 R16, and keep the 17-inch wheels for the summer, or simply sell the 17-inch wheels on eBay. Cross Climates work well all year round and are extremely good tyres giving better steering feel, more compliance so better comfort, better cornering grip, good in mud, as well as cold weather benefits, and at no expense in wear or mpg.
Screecher comforts
I have a 2008 Nissan Note. I heard a screeching noise when starting in the mornings or on a cold evening. I was told that the auxiliary belt was slipping, but it might be ok for miles/months, or it could 'go' tomorrow, no way of knowing. But as it was the noise that was my biggest problem, I had it changed at the weekend, but it still screeches, possibly even more now. I am heading back to the garage tomorrow if there is no improvement. Does this sound familiar? I am starting to think that I have I paid for work I did not need, or that has not even been done.
TB, via email
Which engine? Petrol or diesel, because they are entirely different. The petrol is chain cam so the screech is probably coming from the aux belt to the alternator, etc. Could be from the alternator bearings themselves. If it is diesel, that is separate belt cam and the screech could also be from the timing belt tensioner. They won't have replaced the timing belt, unless they billed you for upwards of £350.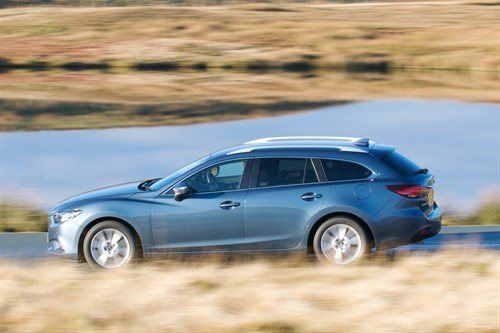 Economical, with the truth
I'm disappointed with the fuel economy of my 2013 Mazda 6 2.2 Skyactiv D 170 automatic Tourer, having owned it for 12 months. I never see better than about 44mpg on motorway runs (400 miles in a weekend), and only return 37mpg on town driving (which I could excuse). The motorway figure is so far out from the manufacturers figure that I've had it back to the dealer three times, and they can find nothing wrong. I feel I'm fobbed off by them, not least at the last time my wife picked up the car, and they spun a line about not using cruise control because "it doesn't know if you're going uphill". The car has now done 19,000 miles. Any tips on how to get satisfaction?
JB, via email
I averaged 49mpg over 14,000 miles in a Mazda 6 2.2d 150 SEL-Nav auto: /our-cars/mazda-6-22d-se-l-nav-auto/mazda-6-skyactiv-the-final-reckoning/ The Real MPG figures are here: ./realmpg/mazda/6-2013/ You will do better on superfuel such as Shell V-Power Nitro + or BP Ultimate. The advertised figures are legal EC test figures for a test regime imposed by the EC. Manufacturers optimise their cars for the EC test cycle rather than for what happens in real life. So the fault is with the EC test regime, not with the manufacturers.
Stick, or shift?
We took the delivery of a new Toyota Yaris, 6-speed manual in March 2016. I drove it from St Albans and stalled a few times, not knowing if I was in 2nd or 4th gear. My wife experienced a lot of difficulty, stalling many times in traffic and failing to re-start after stalling. We thought it was us and contacted the dealer in St Albans to see if we could get a good part exchange deal for a new automatic car. Before going to St Albans, I got a quote from Toyota Bracknell to compare the monthly payment. I have a very good understanding in maths, therefore I was able to ask many questions on the monthly payment. It was embarrassing at times to look at their monthly figures. To an existing customer, St Albans Toyota were not helpful at all. We took  delivery of the new car, an automatic, on Friday. An expensive mistake by us or a problem with the 6-speed Toyota gear box? I contacted Toyota UK asking for compensation. No luck there. Toyota UK suggested I contact another organisation. We bought the new car after 15 years owning a Ford Fiesta. My wife only does local driving. It is difficult to prove it was difficult to drive the 6-speed manual car. I want to take this further and any help will be appreciated.
 
SB, via email
I don't see what you can do about this. You bought a manual car and could not get on with the gearchange. I don't know if it was faulty or the problem was simply that it was unfamiliar. Rather than have the manual fixed (if there was a fault) you swapped the car (at some considerable expense?) for an automatic, so you no longer have the manual to check for faults.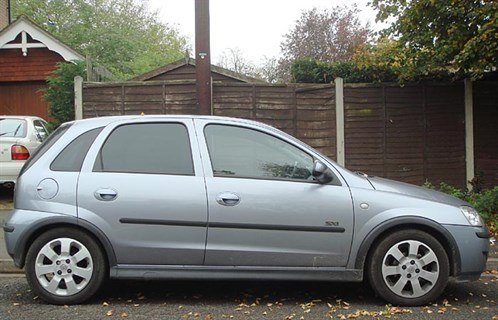 Emissions unpassible 
My daughter's 2001/51 Corsa failed its MoT on emissions, brakes and rear springs. The garage cannot resolve the emissions problem that failed the car, but still want £212 for the work it did. I agreed to all the work thinking it would get a pass, but it still failed on emissions after changing a coil pack and doing the brakes and springs.
WG, via email 
Unfortunately, garages cannot guarantee to fix a problem. But this situation isn't clear. They must have left the new rear springs on the car because it would be ridiculous to remove them and I guess they also replaced the wheel cylinder, but they have not been able to resolve the emissions problem. Presuming it's petrol (diesels don't have coil packs), the fault may be failed piston rings, failed valve stem oil seals, failed mass airflow sensor, failed lambda sensor, failed catalytic converter, I don't know, but they seem to think it will cost more to fix than the car is worth. I get the impression you wanted them to buy the car from you to break, but they don't want it and unfortunately the trade price of scrap metal is low at the moment. If you want to abandon the car entirely you could donate it tohttp://www.giveacar.co.uk/ and they will come to the garage and take it away. From here I simply don't know how bad it is, but if the garage can't fix it for sensible money it must be bad.
Braking point
Update on the problem with the Electromechanical Parking Brake on my 2007 VW Passat TDI. Thanks to your input, I did some more research and found that it was the push button itself that was at fault. Bought a new one on eBay (from China). About £7, and it did the trick. Dead easy to fit, click the old one out, click the new one in. Job done. May be helpful to others.
CC, via email
Will undoubtedly be very helpful. Many thanks.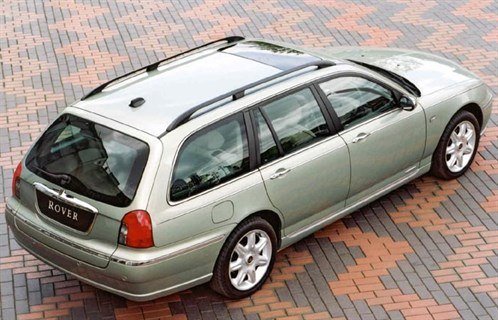 …it's not Rover yet
Although my Rover 75 Tourer diesel manual Club SE has done 218k miles it still runs like a dream (apart from minor suspension repairs, etc. and just passed its MoT I'm a bit concerned about what can go wrong in the future. I've had it from 5,000 miles, serviced every 10k, changed oil/fuel filters every 5/7k, so you see I care for my car. But being 85 years old on pension credit I can't risk/afford spending a lot of money for major repairs: clutch/cat converter/timing chains/turbo etc., etc. So I've seen a car for sale on a driveway: a 2003 Mercedes C220CDI auto with leather, 17-inch alloys, climate control, 70k miles up at £1,750 with an MoT until April 2017. I would appreciate your opinion. Should I stick with what I've got or think about negotiating for the Mercedes?
JT, via email
There is no guarantee that despite its alleged lower mileage the Mercedes will be any more reliable than your Rover. And you know your Rover. You don't know the Mercedes.
Transmissional period
Our present car is a 2007 1.8 petrol Astra Estate Auto, which we have run for about 8 years. Previously we had a 2.0 Vectra Estate that we kept for about 10 years. We are both in our 70s and are looking for a replacement and a hatchback is the obvious answer. I was always under the impression that autos under 1.8 were under powered. Do you agree or, with turbos now being used, are there any cars you would suggest to look at. We do below 9k miles a year and only make long journeys once or twice a year. Neither of us look at a car as a status symbol. We just want a practical and comfortable drive.
NA, Ulgham, Northumberland
1.2 and 1.4 petrol turbos actually have more torque that 1.8 non turbos so are more lively and more suitable to automatic transmissions. The Peugeot 308 1.2 Puretech 130 with EAT6 torque converter auto might suit you. The forthcoming new Citroen C3 (arriving early 2017) will have an option of the 1.2 Puretech 110 with EAT6 torque converter auto. I'd generally avoid any smaller VAG cars (Audis, SEATs, Skodas and VWs) with DSG or s-tronic dry dual clutch autos and any Nissan CVTs because they have been trouble.
Click to Honest John's Motoring Agony Column 23-7-2016 Part 2
Comments
Author

Honest John
Latest