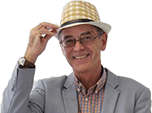 Honest John's Motoring Agony Column 18-07-2015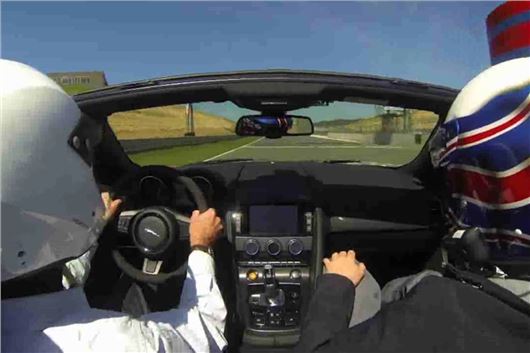 Published 17 July 2015
This week's squeals on wheels include smut, supersized fines, slipping clutches, sell phones, and many more that Telegraph Cars could not publish.
As usual, emails to Honest John should be addressed to: letters@honestjohn.co.uk  Please try to keep them as short as possible.
Heads up, you win
I have recently fitted a Speed-only HUD (Head-Up Display) GPS unit in my Auris Hybrid. Having used it for about a month I can say with confidence that I think every road vehicle should be fitted with one as standard. I first calibrated it to my Sat Nav camera speed indicator and then checked it against an illuminated roadside speed indicator. It now shows the exact speed at which I am travelling. No more guessing how optimistic the car speedometer is reading. Thus I never need to take my eyes off the road. What has happened is that I tend to travel just that bit slower to avoid incurring any points. Since it is showing speed only and no other information, I don't find it at all distracting. As a safety measure I think it takes some beating. So many motorists are incurring speeding points, I felt I should let people know how to beat the cameras for only fifty quid.
WM, Doncaster  
I agree. Head Up displays are very useful. And if you are track driving it's the only way you see your speed when there is no time to look down at a dial. But 145mph heads up on the screen tells you what you're doing without any distraction. (That was an M5 on the Levant straight at Goodwood.) We are currently testing some of these.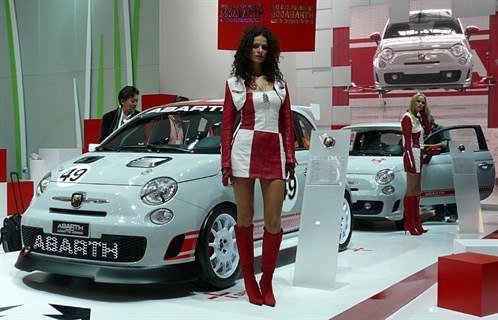 Taking a barth
Following a catastrophic engine failure on my 4-day old brand new Abarth 595 Competizione, the car was in the workshop at Arnold Clark, Seafield Road Edinburgh, for 5 weeks having the engine, turbocharger and other ancillary components replaced under warranty. I eventually collected it on Friday 24th April 2015. The recorded mileage showed 363. On Tuesday 19th May 2015, at a recorded mileage of 1,630, the engine suddenly, and without warning, lost power and would not rev beyond 3,000rpm. No warning lights were showing on the instrument panel following this occurrence. I have again contacted Abarth UK Customer Services by telephone and email to express my disgust and dismay at this second engine failure in the space of 1,630 miles. This is completely unacceptable and the car in my opinion is clearly not fit for purpose. Consequently, I am seeking legal advice as to my lawful rights as a new car purchaser regarding the course of action I should follow to resolve this stressful and disruptive situation. Have you any advice you could provide as to what options lie open to me from your experience in the motor trade.
BI, Nairn, Scotland      
My step by step suggestions how to handle the process are here /faq/consumer-rights/
Steer crazy
After a recent 5-year, 27,000 mile service I was told that the steering rack of my Mercedes C200 2.2CDi has an internal leak. Replacement cost is £2k. Near the end of the car's third year, the steering system was removed under warranty, to replace a sealing ring and adjust play between the thrust piece and toothed rack. Are there reports of similar problems with Mercedes steering?
NW, via email
I added to the list here: /carbycar/mercedes-benz/c-class-w204-2007/?section=good/ But it's not a common failure and MB could claim that you induced it by holding the steering on full lock too much. So getting legal with them over this could backfire.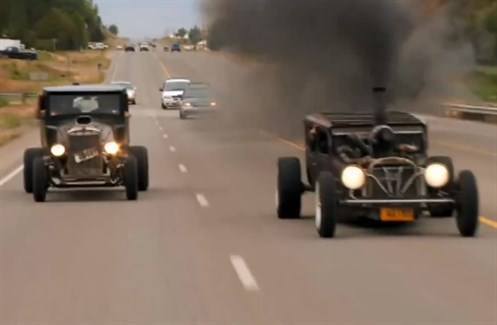 They must be choking
I see in the Sunday Times a two-page article on diesel vehicle pollution and the suggestion that something must be done. Do you feel that this is a storm in a teacup or something more serious for the diesel driver when it comes to part exchanging an EU5 vehicle for an EU6 as I intend to do shortly. I would be seriously miffed if I was offered a derisory amount for my 2013/63 Octavia 4x4 Estate with 9,700 miles. Do you feel that this is going to be the case now and in the future with dealers reducing part-exchange values because of the need to reduce vehicle pollution and therefore making it more difficult to sell a vehicle which is not EU6. I need a 4x4 estate and it is difficult to find one that is not diesel apart from the Subaru Outback, which is more expensive than the Skoda equivalent

JM, N Wales
The EC legislated diesels into such mass production that there are now more of them in Europe than petrol-engined cars. Now, the EC's anti global warming CO2 requirements are being supplemented by NOx requirements, met by EU6, but in many cases (Mazda excepted) requiring an additive that costs about £30 for about 6,000 miles. That just adds another potential problem to diesel engines after 3-4 years to add to the problems they already have and removes any long-term advantage. (It takes a lot of extra economy to pay for £5,000 of repairs.) The EC should be held culpable, but is in the pockets of the big European car manufacturers none of which have any interest at all in seeing any car last more than 6 years whether it's a little Citroen or a huge Mercedes.
Nox Landing
My query is about recent adverse publicity regarding Diesel cars and Diesel Particulate Filters. I own a 2012 KIA cee'd 3 CRDI (113) auto Sportswagon, averaging about 37mpg using mainly Esso Regular Diesel fuel, with yearly KIA franchise service, doing less than 10,000 miles per year, and currently have no plans to change cars. I require, and it gives me, automatic transmission, large flexible boot space to carry up to 4 persons' lawn bowls kits, and at times up to 4 persons' holiday luggage, comfortable seating (especially driver lumbar support), with 4 doors and reasonable performance. I journey approx. 2 - 6 miles per weekday, and approx. 2 - 30 miles twice a week, plus holiday usage of approximately 750 miles. I would appreciate your comments on my usage and if there are any long term considerations and consequences, and suggest possible replacement cars. Would an equivalent petrol car give me the same facilities and performance? Budget would be £10-12k plus trade-in, and I typically buy 1 year old cars to keep for significant periods.
PB, via email 
KIA 1.6CRDIs are not excessively prone to DPF problems. But given the type of use you are subjecting yours to I think they are inevitable eventually. However, the cost of cleaning out a DPF (£300) or replacing it completely (£1,000) are buttons compared to the cost of switching cars. It would greatly benefit the engine, its EGR and its DPF to run it on Shell V-Power Nitro Plus rather than premium diesel. An improvement in mpg should cover the additional cost of the fuel.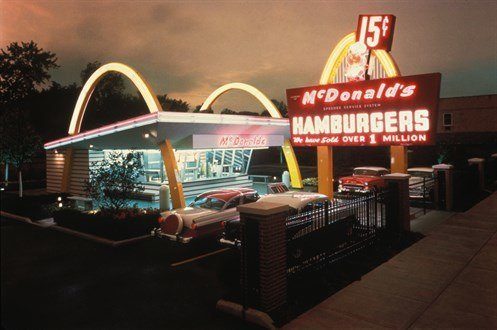 Hard to stomach
My son recently used my car to meet his mate for breakfast at McDonalds, Bordesely Green, Birmingham. His mate never turned up, so he finally had a breakfast, waited a little longer, then left. I subsequently received a PCN from MET for £100. He apparently overstayed by 21 minutes. Should we pay? I don't think it's fair. Why should you be penalised for eating at McDonalds? Please could you advise.
RH, Birmingham
You have to pay because the Law Lords in the Court of Appeal ruled on 23rd April that this kind of penalty was both reasonable and legal. Like it or lump it, until the law is changed, that's the law. If people simply accept this, the rip-off will continue.
Slave labour
Please can you advise what I can do about an extortionate quote for a replacement clutch, flywheel and slave cylinder? I have an August 2012 Nissan Qashqai with 18,000 miles on the clock. My clutch went with no warning two days ago. I was towed to the Nissan dealership by the RAC. As it was after hours I had to leave it there and ring them the next morning. I have been told that the repairs are not covered under the 3-year warranty as it was wear and tear and my warranty only covers mechanical failure. This implies it is the way I drive. I have driven for 42 years, 20 of these as a district nurse driving 12,000 miles a year with no previous clutch problems. I do not  accept that it is the way I drive. I have been quoted £1,600 for this repair, which seems to be an extortionate amount. I have given them permission to do the repair as I live in a village and am very reliant on my car. I am a pensioner and have arthritis and feel that I have no choice but to pay. Please can you advise me if it is worth getting the parts taken off my car and taking photographs.
LB, via email
£1,600 is a standard dealer charge to replace a clutch, dual mass flywheel and slave cylinder on a diesel-engined car (or any car with a dual mass flywheel). The cases on Don't Get Done Get Dom that I was involved with concerned failures at much lower mileages and might have been attributable to failure of the clutch slave cylinder that was not returned to the owners with the other failed parts. If a clutch slave cylinder leaks onto the clutch plates the damage can be similar to a driver slipping the clutch. All you can do is demand that the slave cylinder is returned so you can get it tested to ensure it was working effectively. If fault is found, then the whole cost of the replacement has to be met under warranty.
Variation on a scheme
My car is coming up to 1 year old and has done just over 6,000 miles, mainly on 30 mile plus journeys. The manual says it has variable service intervals. My dealer says they want to do annual services. I have read that you like annual services, but is it necessary in my circumstances? My previous Skoda Superb ran on variable servicing without problems when I had a different garage.
MD, via email 
Yes. My car is apparently on 12,500-mile service intervals, but the service indicator said it needed a service at 10,000 miles and 9 months old so I had it done. In my view even if the indicator does not alert you, every car needs an oil and filter change at least every 10,000 miles or every 12 months whichever comes first.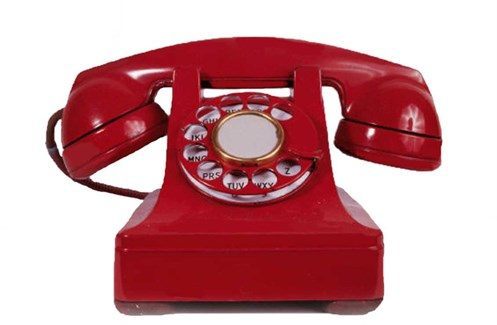 Pirates of the car I be in
Since your response to my email (which expressed satisfaction over the way Accident Exchange handled my insurance claim), I have had 3 phone calls about the collision, all from legal representation companies claiming to have access to up to £3k that the insurance companies have "set aside for discomfort/inconvenience" caused to people in my car. I was a bit slow with the first but with the other 2 I asked how they came to have my details, name, phone number and details of the accident. In one case my insurer was named; in the other the at-fault driver's insurer was named. In all cases they seemed surprised that I would not take advantage of the money being offered and stopped just short of calling me a fool because "everyone else claims." This prompts two questions: Firstly, can insurance companies give out personal data on clients or are they breaking Data Protection rules? Secondly, if insurance companies themselves are encouraging bogus/frivolous claims then are they guilty of a similar offence?

CP, via email
The callers are lying. No insurer would disclose this information. But a crooked employee on commission might. However, Under the Data Protection Act, if anyone discovers that someone else has obtained their personal data they are entitled to demand a copy of all of that data that is held on them and can then go to the Information Commissioner and report the misappropriation of their personal data. In your case someone has illegally sold your data to the outfits that are harassing you.
Solicitous letter
I act for a client who is suing Mazda here in Ireland in respect of an alleged defect in the diesel engine of his 2013 Mazda 6. Have you received many complaints in relation to this particular issue? If so I would be most grateful to hear from you
TD, Carlow, Ireland 
None whatsoever with the Skyactiv diesel engine. There were problems with the previous diesel engine; some related to DPF regeneration, and some to the oil strainer in the sump that was prone to getting blocked if oil was siphoned out at oil changes instead of properly drained via the sump plug.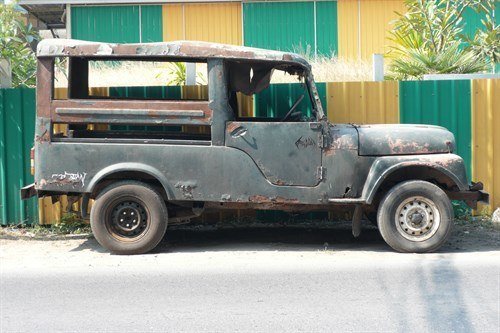 Jeep fix
You may remember that I contacted you back in November about the issue of a strengthening bar having to be installed in Jeep Cherokees under a safety recall to protect the fuel tank, and that this prevented an approved towbar from being fitted. Just to let you know that Jeep have advised that an approved tow bar is now available that will satisfy the recall conditions, and that they will fit to my vehicle free of charge. The local dealer 'Olds of Yeovil' have been very helpful. It has taken a few months, but the final resolution is now in sight. Thank you once again for your assistance.

MF, via email
Good news, and I think Jeep could be in for a revival. I was driving a couple of versions of the Renegade yesterday and, though it's too expensive, the 2.0 diesel was extremely capable on the demanding Millbrook 'Black Run', even catching up with a Land Rover Defender.
Towed haul
Today my grand daughter visited me. I live in a RPZ zone so I filled out a parking permit and gave it to place in her car. This was at about 10.30am. At about 12.30pm when she went to go, her car was not there. We phoned the police and luckily a policeman walked by. He contacted the place where the council impounds cars and they confirmed hers had been towed away at 11.14am because the parking permit was invalid (had crossed off the wrong month).  My question is, and they never answered it at the impound place, why was her car towed away, why not leave a penalty charge ticket? It cost £265 to get it out of the compound.
EP, via email
I can't answer that. Different councils have different sets of rules and different traffic management orders. Seems unduly mean and OTT to me. But, of course, everyone involved in towing your car away made money out of you. That's what rules like this are for.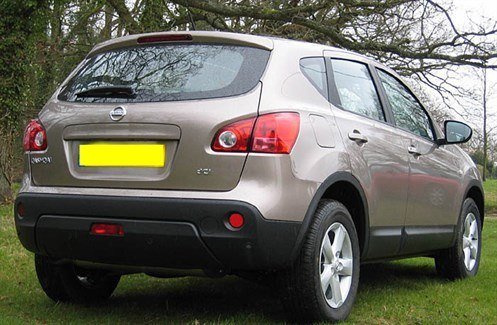 Carsquash
I am disappointed that Morrison's feel they have no responsibility for damage to my Nissan Qashqai numberplate light housing in the carwash at their store at Cowgate, Newcastle-upon-Tyne. I am disappointed that the insurance side of the company wants to slither its way out of this. I absolutely detest being lied to especially by what I believed to be an honourable company. As a consequence I shall use all manners at my disposal to publicise my complaint and hopefully expose Morrison's for what they truly are. I have contacted BBC Watchdog and the CAB to find out where my rights lie. I shall be taking this matter to the small claim court and hopefully, with the contacts I have,  get some air play in the local press. I shall keep fighting this and shall continue to feel cheated and lied to by Morrison's.
VE, Newcastle-upon-Tyne 
There will be a notice claiming no liability for bits like aerials and non-folded door mirrors ripped off cars by the brushes. The plastic number plate light housing on the back of your Nissan Qashqai should not be vulnerable. However, it is weak and is often broken by owners trying to lift the hatchback with it, which is why you see so many stuck back on with gaffer tape. Morrisons could claim in court that this is a known weakness and that yours was already broken.
Am I mything something?
I've always been told by my father to start a car with the clutch down and, with a turbo, to always leave to idle for about a minute before switching off. Now these could be good old myths but have been passed on to myself. Can you share any other tips?
JL, via email 
Disengaging the clutch gives the battery less to turn: just the engine, not the gearbox as well. Idling a turbo keeps the bearing lubricated by engine oil as it is spooling down. Another useful tip is block changing. With a 6-speed gearbox, if a car has sufficient torque and the ratios are right, you can sometime shift 6th to 3rd, 4th to 6th, etc. Or with a 5-speeder 3rd to 5th, etc.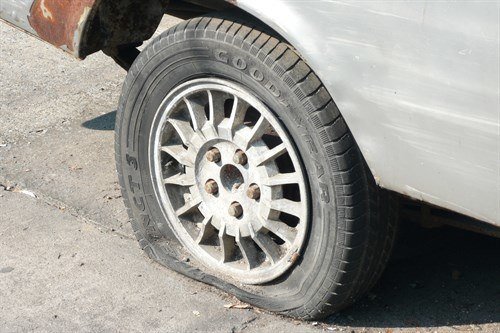 Runflattery
I have the 'new' model BMW X5 3.0 diesel (March 2014) with runflat tyres, 255/50 R19. These will need replacing soon. The ride is not too firm as I went for 50 profile tyres and it's not the 'Sports' model. Would it be a good idea to switch to normal tyres to improve the ride further and carry a can of tyre foam? It is OK to fit winter or all round tyres too?

DB, Bury, Lancs.
Tyre foam is almost completely useless and usually ruins the carcass of the tyre so it can't be repaired. So better to stick to runflats. Nokian is bringing out its new 'Weatherproof' winter tyres that can be left on all year round and will be available as runflats in a couple of months.  Contact http://www.nordictyres.co.uk
Poisoned Dart
It's some time since I drove on the M25 and need advice on the best route. On Tuesday 16th June I will be driving from Preston to Folkestone, leaving home at about 08.00. The RAC route planner suggests a route via the M6 Toll, M42, M40 and M25 anti clockwise. ViaMichelin suggests M6 toll, M6 M1 and M25 Dartford crossing. As you and your colleagues will have up to date knowledge of the routes I hope you can help me to decide. Your advice would be welcome.
JF, via email
I'd go the way the RAC suggests. Pointless to incur the Dartford Crossing toll, which you now have to pay electronically and about which there is much confusion, leading to unfair penalty charges. This explains: https://www.gov.uk/pay-dartford-crossing-charge
Airbugs
My Nissan Note requires a new airbag as an MoT failure. I've heard that cars have been recalled because of faulty airbags. My car is 7 years old. Would it be eligible for a claim against the manufacturer. 
BB, via email
The recall concerns the pyrotechnic activator in Takata airbags and is because shards of metal or plastic from the activator can be expelled into the driver or passenger. Your problem is different. Possibly the sensor in the passenger seat. Call in http://www.airbagman.co.uk
Failure to adapt
I notice that the Skoda Elegance, now called the SE-L, is offering Adaptive Cruise Control and Park Assist at no extra charge providing the car is ordered before the end of June. I was wondering how ACC works in a car with manual transmission and is it worth having if it was not free? Current price is £765

JM, Ruthin
It has nothing to do with automatic transmission. Simply keeps you a given distance from the car in front. Obviously if the car in front slows by too much for the manual gear you are in, the system then reverts to warning mode. I had it in a Manual CR-V in 2007. I  don't like it unless it is fitted to a very powerful car because it can result in a severe pause when trying to pull out to overtake on the motorway.
Cleaning up the neighbour's hood
Just a quick note to thank you for your advice. We treated the hood of our Audi cabrio with Renovo products and it has come up like new.
AE, vie email
Excellent. Thank you for the feedback.
Papering over the cracks
Several people have warned me that I must replace my paper driving licence this year or it will become invalid. I have no credit card styled licence. I thought it was nonsense, surely DVLA would inform me, until I read an article in Cars last week. Is this so? I can't find a response on line. Being dyslexic I'm not very good at searches. I have no valid passport.
WR, via email
No you don't have to change it, though you may experience difficulty hiring a car with it in other countries that you won't be visiting anyway without a passport. What is being scrapped from 8th June is the paper counterpart to a photo card licence. Convictions can then be checked online. You have to go to https://www.gov.uk/view-driving-licence/ and input your driving licence number, national insurance number and postcode. You then get a special code from the DVLA that you can then give to the car rental company to access your details which lasts for 21 days. If you spend a bit more time on the site and print out your details together with the code, that will save your time and everyone else's time at the car rental desk.
Paverless
As lucrative as turning a private house's front area into a paid-for car park may be ('Cars', May 23), every bit of extra paving contributes to immediate water run-off straight into the street drains. With increasingly erratic weather patterns predicted, those spaces left as garden to soak up rain as it falls will have greater value than a few quid in one's pocket on Cup Final day. We are now seeing "driverless" cars. How soon driverless vans, lorries and buses?  And the concomitant numbers of drivers out of a job?
ECH, via email
Parking spaces are only valuable where people need to park. They aren't going to "pave paradise and put up a parking lot." Strangely, trams aren't normally driverless, so driverless buses etc will be a long time coming.
Sworn testimony
My garage swears by the use of Castrol oil and Forte products for my diesel vehicle every service. Can you comment on whether Castrol oil is one you would recommend and whether forte products have any negative effects or anything to worry about
CE, via email
That's because they're on a financial deal with Forte and with Castrol. But if your vehicle is getting old and/or is infrequently serviced and is run on cheap diesel then it probably does need them. If it's new and run exclusively on Shell V-Power Nitro Plus, it doesn't.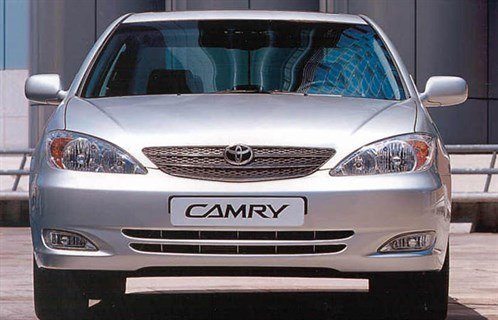 Camryman
I have a Toyota Camry 2004 but when the gear is on reverse most times it won't move until the car is throttled and when the car is in Drive it does not engage from gear 2 to gear 3. Please what do you think is the possible problem.
EC, Lagos, Nigeria
Failure of the servos that change gear in the valve block. But maybe due to contaminated and probably burned automatic transmission fluid, so the first and easiest thing to do is try having that changed by an automatic transmission specialist (not any garage: this is a specialist job).
Crash for cash 
I wanted some advice on how accident claim companies work. Do they wait for the engineer to come check my car or do I need to ring a solicitor to get my car inspected and who will pay for the engineers cost for making a report?
AF, via email
I've heard some good reports recently of Accident Exchange. But this business remains mired in trickery that puts injured parties in hire cars at inflated prices during extended repairs. Because of this, insurers are more likely than ever to write a car off for little more than a scratch and get the whole claim settled quickly so there is no need for a hire car.
Mr average
Quote from the Telegraph 'Your Money' supplement of Saturday May 23rd, "the average Telegraph reader spends £13,456 on a new car, which is most likely to be a Ford, Vauxhall or Toyota." A pity, then, that as an "average driver" I feel I am largely overlooked in 'Cars'.  What used to be a very good 'Motoring' supplement is now a kind of 'Top Gear' in print, pandering to petrol heads with a huge over-emphasis on speed, extremely rare classic cars, luxury vehicles and special events. The 'Festival of Speed' gets really up my nose. How many average readers drive any of the three candidates for your "best family car" award this week? They are an Audi, a BMW and a SEAT Leon. No mention of Ford, Vauxhall or Toyota - so how are we supposed to judge between these more upmarket marques? Many of the new vehicles road-tested cost five or ten times more than the "average" we are said to pay. Even when a modest new model is tested, the chosen spec is often at the top end. Much as I admire your answers to queries, the rest of the supplement is nowhere near as interesting as a year or two ago. Please, will you pass on my comments to your lords and masters? My Saturday reading isn't as interesting nowadays.
SG, via email 
What used to be 'my' column has been taken over, so I'm the last person to have any influence. If you want information based on the questions that readers have been asking for the last 20 years to /, which is wholly based on them.
Fiesta Resistance
I am thinking of buying a Mk7 Fiesta from before the 'Aston' facelift. Is there anything to look out for, even when considering the diesel? I can't see many faults on your site but I was wondering if you heard or knew of anything to check
JL, via email
Funnily enough, that was probably the most reliable Fiesta ever. Very few faults reported in its 5 year model life, and that's for at least 600,000 sold; maybe as many as 750,000. 1.6 diesels don't even have the curse of Dual Mass flywheels. But avoid the 1.4 diesel.
Flood of complaint
I know I am being a nuisance. However would you please have a look at some photos that I took of areas inside my Renault Captur and then if possible give me your thoughts? Mine are, as yours, that some moisture had got into the car but the more I look, the more I feel that it is something much worse

SR, via email
That's water damage from the interior of the car having been very wet or even flooded at some time. May even be salt water damage if the car was stored in a compound by the sea and a window left open.
Comments
Author

Honest John
Latest