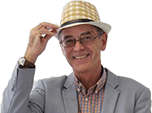 Honest John's Motoring Agony Column 15-07-2017 Part 1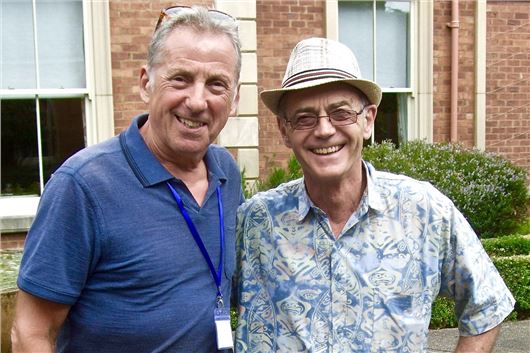 Published 14 July 2017
This week's motoring ministrations concern welfare wagons, wrong signals, rubber wear, cameras, crankshaftings, life-lines and finally, at the end of the second section, a reader at braking point.
As usual, emails to Honest John should be addressed to: letters@honestjohn.co.uk  Please try to keep them as short as possible.
Under-used cars
I have learned that there is a car market selling second hand low mileage mobility cars. Would you recommend buying one?
WB, Haywards Heath
If you have special needs then it makes sense to buy a used Motability mobility adapted car that meets those needs. But there are about half a million cars out there on the Motability scheme that are not necessarily adapted and that may do very little mileage. Best to avoid the diesels because low mileage use could have caused EGR and DPF problems.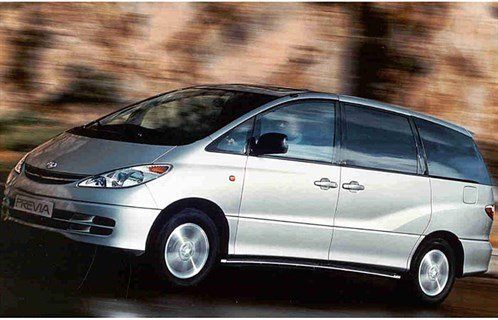 Transmission failure
Last week I was locked out of my 2002 Toyota Previa standing on my runway. This morning my daughter visited me (she has a Yaris) and parked on the road outside my house. She said her key fob would not lock her car. It worked when she stood in the road away from my house. She then advised when she got home (just around the corner) everything was working OK. At her suggestion I then drove my car 100 yards down the road and everything worked OK. When parked outside my house and my two immediate neighbours' houses the key fob failed to register. I then phoned OFCOM and spoke to a most helpful man who said this is not uncommon and is known to affect Toyotas and BMWs due to a signal from a nearby small transmitter with a failing battery, such as a fire alarm, central heating, wireless bell, etc. As I could think of no wireless transmitters in my house I asked my neighbour who similarly had none but at the time went and tested their Mercedes in the garage. Similarly, no-response in their car either. On further reflection, I remembered my two Gauge 1 model steam locomotives, which are controlled by wireless transmitters. On removing the batteries in both controllers, the key fob to my Previa worked. However, on putting the batteries back in the controllers the key fob still worked. The joys of modern electronics. I spoke to my local Toyota Dealer who said they knew of the problem in a road near them but they simply parked in another road. Similarly, the RAC Rescue man was not aware that a rogue radio signal could be the culprit. So someone buying say a £30,000 Toyota could get it home and could not lock it. I should not think they would be too pleased especially as Toyota's response was "your problem."
TF, Shoeburyness
"Your problem" is actually that your wireless transmitters do not conform to The EC Radio Equipment Directive and you are actually committing an offence: http://ec.europa.eu/growth/sectors/electrical-engineering/red-directive_en/  Where were the transmitters made?
Work shock manager?
Taking my 2011 Verso to a Toyota dealer for its 40k service I enquired about changing the transmission fluid. The workshop manager assured me that this was not necessary for a CVT gearbox. Is that correct?
JK, Ipswich
No. It is VERY necessary.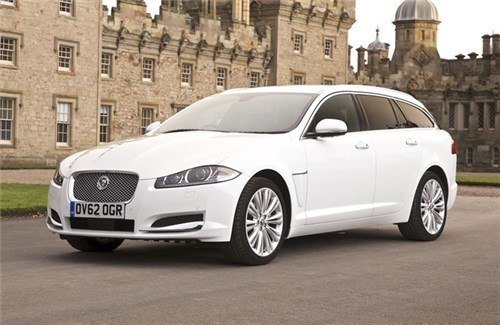 Tyre consequences
I have a 2014 Jaguar XF 3.0 Sportbrake with 17-inch wheels, I need new tyres (235/55R17 99W) and want to purchase tyres to give the most comfortable and quiet ride. What do you recommend? It appears from the web Michelin Cross Climate tyres seem to give me what I want. What do you think?
AG, via email
Michelin does Cross Climates in 235/55 R17. I could not recommend them more highly for ride comfort, steering feel, quietness in addition to the cold weather benefits  and performance in mud, all at no sacrifice in wear rate or fuel economy. I tested a set for more than 10,000 miles.
Keepers
I have owned a 2008 Audi A6 3.0 TDI quattro avant since new. It has given 52,000 miles of almost faultless service. I have run it on either Shell V Power or BP Ultimate Diesel and have changed the oil and filter annually regardless of mileage. Can you indicate any potential problems I may face if I keep it. The gearbox (6 speed paddle change) is, according to Audi, a sealed unit requiring no maintenance, is this correct? The car is not fitted with a DPF having been registered just before this was compulsory. I may have the opportunity to purchase a used Porsche Cayman. It is a 2.7 with 6 speed manual gearbox and 18-inch wheels. Registered March 2007, genuine 21,000 miles, 1 owner and full Porsche service history. Could you suggest a reasonable price that you expect I would have to pay for a private purchase (no dealer involved)? Could you also suggest anything I should particularly look out for on this vehicle? Finally, could you recommend a good quality dash cam that is as unobtrusive and as easy to use as possible.
DP, via email 
As long as it's reliable, this is a car to hang on to because its market value is far less than its value to you. It will have a pair of DPFs to meet EU4. For the Cayman, expect to pay about £12,500 (/used-prices/Porsche/Cayman/2007/?q=2.7). Our Products editor recommends the Mio MiVue 658 WiFi - from £89.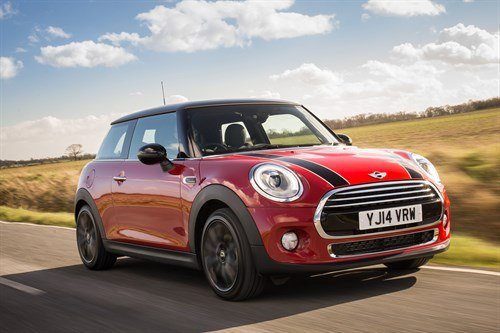 Bearings of bad news 
Two weeks ago my wife booked her 2014 MINI Cooper into her local MINI dealership for its first MoT test. She received a call saying that there was a "quality enhancement check" available to check and possibly replace the crankshaft bearings which had been faulty on some MINIs. She agreed to this work being carried out, as the warranty on the car expires on 30 June and there are only 12,000 miles on the clock. The engine was stripped down and the bearings were found to be "badly scored" and needed replacing but they had found that the replacement bearings, which apparently are colour coded, wouldn't fit the crankshaft on her car. The dealer said he had never come across this problem before, although he had successfully replaced "lots" of bearings under this 'recall by another name.' BMW MINI was mystified too, but has agreed to a replacement engine under warranty and has ordered the engine for which the dealer is awaiting delivery. They say that they have never come across a problem such as this before but I wonder why they are checking so many engines and why this should happen on such a low mileage three-year old car. I should add that MINI has provided my wife with a replacement Cooper while her car is off the road, probably for a month at least. Any insights and have you had reports of other MINIs with a problem such as this? 
JA, via email
It's a build fault with early 3-cylinder 1.5 litre modular engines. Most of them have been fitted with replacement bearings. Some have needed new engines, I guess for the same reason that yours did.
Leading question 
Not having had the need to use jump leads for about twenty years I was told just in time that I nearly had a large bill coming to me, now having a more modern car, when I was helping a friend with a flat battery. What has changed?
AO, Cambridge
When jump starting any modern car (by 'modern', anything with an ECU), the procedure is to run the engine of the donor car, connect donor positive battery terminal to receiver positive battery terminal, then connect donor negative battery terminal to a metal part of the (negative earth) receiver car body. Do not connect the negative cable to the negative earth of the receiver battery or you could fry some of the components of the ECU.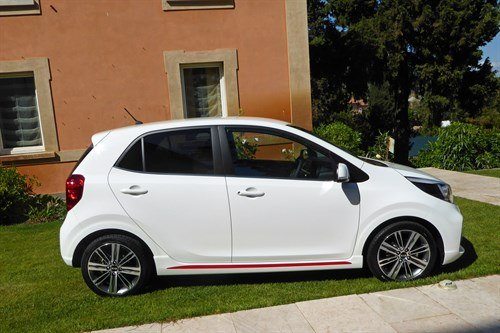 City slick
I am thinking of getting a new car. I only need a city car. Which is best and which is the best way to buy?
MC, via email
Right now the best (and most fun to drive) is the new KIA Picanto, from just under £10,000 with a 7-year warranty: /road-tests/kia/kia-picanto-2017-road-test/ Buy from a KIA dealer on KIA's PCP. A Smart ForTwo electric drive would make most sense of all for the city, but requires a charging point and even after the Government grant is £16,420.
Figuratively speaking
I think you are unnecessarily negative about diesel engines. My Volvo V40 XC D2 averages at least 57 mpg in general give-and-take motoring whereas my previous 1.8 litre petrol C30 rarely achieved more than 37 mpg overall. I estimate I am saving around £5 per hundred miles. We cover less than 10,000 miles a year but an annual saving of £400 plus will go a long way to offset the possible/likely higher maintenance costs that may come later, and I will almost certainly have sold the car before then. Admittedly, the C30 was older technology and slightly more capacity but the advantage is still significant. I cannot be the only low-mileage driver to see the favourable economics of diesels, especially as I pay no annual VED.
DW, via email
You don't receive the complaints. Your car has an engine that is notorious for injector problems as well as EGR and DPF failures. The injectors alone could cost you £1,500. The EGR £500 - £1,000. The DPF £800 - £1,000. I averaged 50mpg in a petrol Peugeot 308 1.2 Puretech 130 v/s 55mpg in a Focus with the same engine as your Volvo. So at £6 a gallon I reckon the annual advantage of your diesel over a good petrol equivalent to be as little as £110, which doesn't pay the potential repair bills.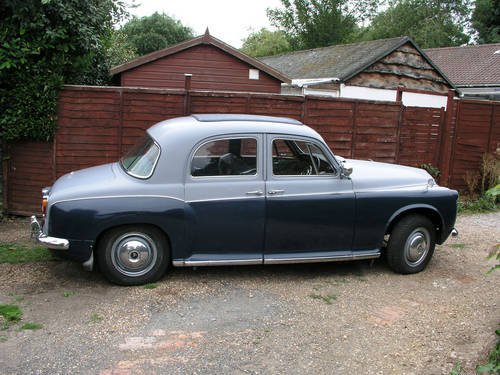 Registration fate
All that I still have of a 1961 Rover 80, reg: 3735 KB, are the original registration plates and the original log-book. Am I allowed to sell these, and, if so, how should I go about that? A very similar reg: 3730 KR, is advertised on the previous page to your latest article at an asking price of £1,500. I wrote to DVLA Swansea some time ago, posing more or less the same question, but I never received a reply.
FP, Manchester
Unless you still have the car either taxed (free tax) or on a SORN, or unless you have kept the registration on a retention certificate and kept up the payments for that, you have no entitlement to the registration. It will have reverted to the DVLA. You never 'own' a registration anyway. You only ever lease it from the DVLA on the DVLA's terms. I've had HWX 10, RJA 570, WWX 8K and 3337 N in the past. No entitlement to any of them.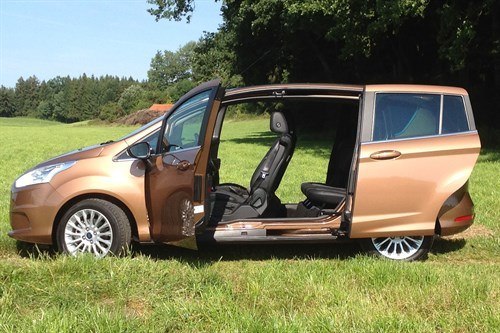 Special needs
I need to buy a new car to meet the needs of a handicapped person. It should be up to 1,500cc, automatic and have a higher than average front passenger seat height. Ideally wide opening front doors with extras such as parking sensors, sat-nav, etc.
EL, via email
A Ford B-Max 1.6 Powershift is slightly over your limit, but should work because it is pillarless and the rear doors slide back giving excellent front seat access. But there has been a lot of trouble with the Powershift clutch packs. Production ends in September. Alternatively, a Honda Jazz 1.3iVTEC CVT-7, but only slightly higher than average. Or a Toyota Yaris 1.5 CVT-7. The Yaris hybrid has a 1.8 engine and the Hyundai ix20 and KIA Venga automatics have 1.6 engines).
Drivestrain
I have a 2013 Ford B-Max 1.6 petrol automatic and the gear box has always had a judder. I am considering getting another. We love the B Max but are worried a new one will have the same problem. Has the problem been sorted? Or what car would you recommend, especially one with the high ride like my B-Max. We thought about a C-Max but have been told there is not a petrol automatic.

BE, via email
I'm not confident that this has been solved. I'm still getting reports of readers on their third replacement clutch pack. And, on top of that, Ford is apparently ending production of the B-Max. I think they will replace it with a Simpler Combi version of the Ford Courier. Or simply think that the Ford EcoSport is an adequate replacement. Alternative small high-riding and pactical automatics are the Hyundai ix20 and KIA Venga 1.6 DCTs. These have a similar type of automatic to the B-Max's Powershift, but I have yet to hear of any problems with them.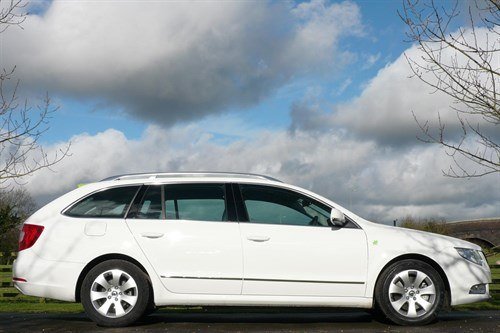 Poor NOxster?
I've now had the request from Skoda to book our (previous model) 2015 Superb Greenline in for the NOx emissions 'fix'. Having read much of the resulting problems should I refuse to have this done?
AR, via email
Depends on the condition of the car. If it is relatively new (which a 15 reg will be), then the EGR and injectors should be in sufficiently good condition for the car to take the fix without problems. It's the cars with worn EGRs and injectors that have had the trouble.
Staying alive
I own a 2011 Ford Focus which I have had properly maintained and regularly serviced from new by a main Ford garage. A few weeks ago, on trying to start the car first thing in the morning, I found the battery flat. The AA and my garage advised that the electronic systems are programmed to shut down progressively, after the ignition is switched off, for some 20 minutes. The systems in my car had failed to shut down properly and had drained the battery overnight. Is this something that could happen with the electronic systems of all modern cars or is this peculiar only to some manufacturers?
IC, via email
This seems to have been a fault with the radio/entertainment systems of some Fords. But another reason can be the interior light delay switch, that shuts the light off after you have left the car but can remain live. Best to switch the interior light off altogether so it does not come on when you open the doors.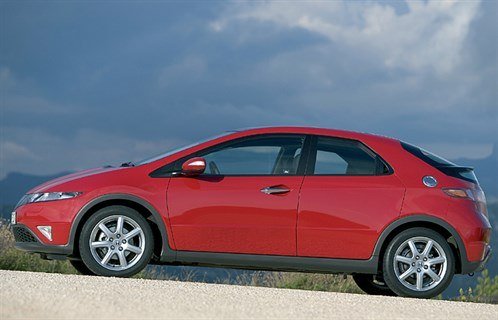 Bush Telegraph
I own a 2009/59 Honda Civic 1.8iVTEC with 75,000 miles. The rear offside has dropped by about 25mm (an inch). After visiting a Honda main dealer and another independent who could find no faults, my local village garage has found that the bush in the offside of the rear subframe has moved. Honda does not sell a spare part; only the complete subframe at over £600 and fitting will be in excess of £200 plus VAT. I am faced with a bill for over £1,000. A Honda parts person has stated that they have not ever had to sell anything relating to the running gear at the rear of the Honda as it is "bullet proof." I have looked on the net and can find replacement bushes, so they must cause trouble. Can you advise a reputable company who can supply bushes, as my local independent garage has asked me to source the bushes. 
DD, via email
There was a similar problem with Ford Mondeo Mk IIIs and an aftermarket fixing kit was developed. I'd never heard of this before with the 2006-2012 Civic. If you key <Honda Civic rear subframe suspension bushes> into Google you will get all the information you need. The bushes seem to be £51.60 a side.
Changing times
My son drives a Ford S Max TDI. Can you tell me please at what mileage or frequency need the following be replaced: cam belt + tensioner + water pump?
PH, Harrogate 
5 years or 60k miles whichever comes first. Also the aux belt because if that comes off and wraps itself around the unprotected lower timing belt pulley, it will take the belt off.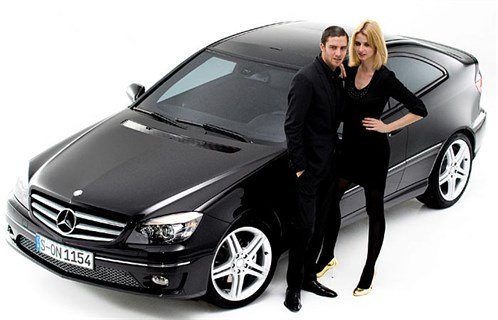 Cred where it's due
My 25-year old son needs to replace his 1.2 SEAT Ibiza car, which, over the past 5 or 6 years of driving it, has proved reliable, and the few unplanned maintenance expenses incurred have been pretty reasonable. Some of the influences on his thinking about a replacement second-hand car include: his aforementioned past experience of the importance of reliability and reasonable maintenance expenses - also he sees retaining the replacement vehicle for a similar period of time; his like of driving an automatic 2.0 litre car and its performance whilst at his workplace (it is a diesel but his preference is an appropriate petrol engine); some important intangibles are style, or character, or presence "or peer credibility, particularly at his age. His current thinking/desire is a Mercedes CLC 1.8 auto, which seems to have been made for only 2 years. I would be grateful if you could point out what the significant "watchouts" are with this specific model of car and whether some engines are better than others in the range. Perhaps, you could also indicate whether you see this choice as "style over substance" in an 8 or 9 year old car and whether there are other car makers who are offering better but similar alternatives to this model type.
AM, via email
/carbycar/mercedes-benz/clc-2008/ Really just a facelift of the previous C-Class Coupe with a long extra stop light across the back. Nor many sold so no reader feedback. But problem areas will be the same as on the contemporary W204 C-Class: /carbycar/mercedes-benz/c-class-w204-2007/?section=good/
Click to Honest John's Motoring Agony Column 15-07-2017 Part 2
Comments
Author

Honest John
Latest