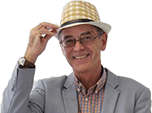 Honest John's Motoring Agony Column 04-07-2015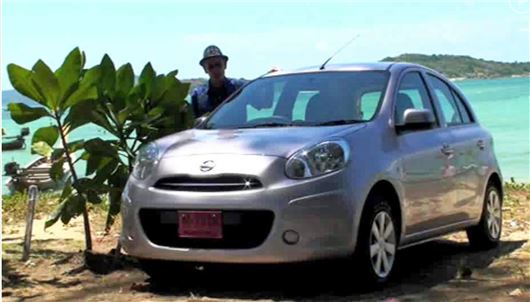 Published 04 July 2015
This weeks fuels of discontent are verging on the ridiculous, getting rubbered up the wrong way, inextensive estates, colour prejudice and many more from Telegraph Cars cutting room floor.
As usual, emails to Honest John should be addressed to: letters@honestjohn.co.uk  Please try to keep them as short as possible.
Blown away
Last month my wife and I were driving on a motorway. Suddenly, a car ahead of us drifted left across the hard shoulder and up the verge, then veered violently right to rejoin the motorway perpendicular to the direction of traffic. It slammed into the side of our car, then sent us spinning and rolling. It was terrifying. Only the solid structure of our car (which was written off) and good luck saved us from being maimed or killed. The police have now written to us, to say that they won't be taking any action against the driver who nearly killed us. They don't give any detailed explanation for that decision (which they took without asking for a statement from me). The only clue I have is that, at the time of the incident, one of the police officers said something like "he says he had a blow-out, in which case it would be no fault." So I have two questions: Is there anything we can do to challenge the police decision? Is a police 'no fault' decision likely to impact on our ability to claim under our insurance policy and for damages?
PE, via email
Don't worry about the police. If the other driver had a blowout you can claim he had not maintained his tyres properly. Talk to your insurer about suing him directly for the damage to your property. If there is anything left of the tyre that blew out, check the age of and condition of it and take photographs.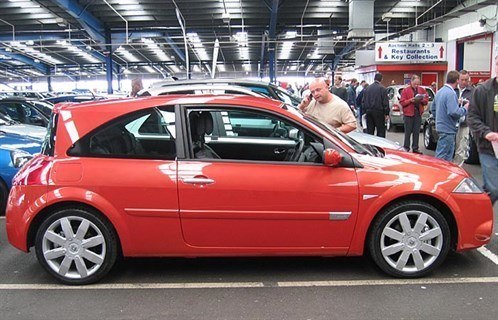 Retyrement plan
I own a 2006 Megane RenaultSport 225. I had an issue with the steering for several months. It would oversteer when cornering and not want to come back to the centre when the road straightened out. The effect was like tramlining. I spent £152 replacing two suspension links as there was a slight amount of play, which I don't think really needed doing, and the issue remained. Eventually, my mechanic thought that the tyres were at fault. He loaned me two spare fronts and the problem was resolved. The tyres that had been fitted were Nexxon. I bought them from a local dealer on 8th May 2014 at a cost of £385 and they have covered 5,600 miles. I immediately replaced them with a set of Michelin Pilots at a cost of £562, which has cured the problem totally. I have sent the Nexxons back to the dealer and they subsequently sent them back to their supplier for inspection. The supplier said there was nothing wrong with them. Then they told me that the tyres were not asymmetric and should not have been fitted to my car. The tyre dealer was not aware of this.  Please could you advise where I stand and what I am entitled to? He does not want to give me my full money back.
JS, Tadley, Hants 
Your issue was always with the dealer who fitted the unsuitable tyres or fitted directional tyres the wrong way round so seek a partial refund from him commensurate with the wear. I'd say that on a car like this at 5,600 miles the tyres would be half worn, entitling you to £192.50.
The bagman cometh
I have a 2001Y BMW 3-Series that probably isn't worth a lot now. It had an air bag light showing for years and never caused us a problem until last year the rules changed for the MoT and it failed. The garage couldn't tell us what was wrong. I found a device on line that would ensure that the light came on and went off and so it passed the MoT. This was for the front passenger seat. The light started showing again a few month's ago. However, I had a recall for the airbag from BMW and took it to a local BMW dealer as instructed for this to be sorted free of charge. I had assumed this would fix what is a known problem on BMWs with this light. The BMW garage told us this would not fix the light problem and we would need to pay £100 for a diagnostic test and then cost of fixing it. We tried buying another gadget but it didn't work. We only have a couple of weeks until an MoT is due. Do you have any advice on whether it is worth paying for the test and getting it fixed or is this going to end up costing us more than the car is worth to put right?
AW, via email 
The problem was not the worldwide Takata airbag inflator recall. It was the sensor in the passenger seat. I recommended AW to call in airbagman.co.uk , which he did and reported back. "Brilliant service at good price and problem sorted in less than an hour.  I was about to sell the car as couldn't get around the problem and it was destined to fail its MoT. Passed that today so one very happy owner of ancient BMW."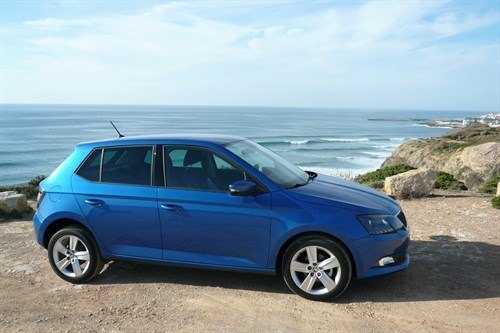 Pound-stretcher
I am currently doing 90 motorway miles a day, 4 days a week in my 13 year-old 1.6 petrol 2001 Mk IV Golf which is averaging 43mpg at a steady 65mph. I want to replace it with a Polo/Golf sized car, petrol or diesel, probably second-hand. I prefer something out of the VW group but what has the best real mpg? 
CL, Penrith
I have found that the basic Golf Mk VII 1.2TSI 85/90 gets the best economy for a petrol Golf: Around 50mpg. And it's a lot cheaper than a diesel Golf. See if http://www.drivethedeal.com can get you one at a discount. For the same money I'd have a Peugeot 308 1.2 Puretech Active for the much better performance and higher level of equipment and also 50mpg. But if you want to stick with VAG, also consider a Skoda Fabia 1.2TSI 90 hatchback or estate.
Estately roam
I am looking to buy an estate car on a budget of around £2,000, though could go to £2,500. I need something at least the size of a Focus estate as I carry loads to craft fairs, plus we have two large dogs. Rear seats need to fold down for maximum space. We live in the countryside in Fife and when we get snow it can stick around for a while, so a car that is good on snow is key. I don't do a lot of motorway miles. I know of a Skoda Octavia 2.0 turbo diesel estate that needs a new dual mass flywheel (and clutch), which a local garage said would be around £700 to replace. The seller of the Skoda is looking for around £1,500. I also have a set of Continental Wintercontact 195/65 R15 tyres from our previous car, which are in really good condition, so a car they would fit would be a saving too come the winter. Could you point me towards something that will suit our lifestyle needs?  
SF, Leven, Scotland
Once fixed, that Skoda Octavia should do the job. £700 is a low estimate for the work, but, of course, once it's done you will have the security of a new DMF and clutch for the next 60,000 miles or so, which you wouldn't have if you bought something else. If this Skoda is on 15" wheels, your winter tyres will fit; if not, just buy a second hand set of 15" wheels for an Octavia, which is a good idea anyway because then you simply change the wheels every November and March instead of having to take the tyres off.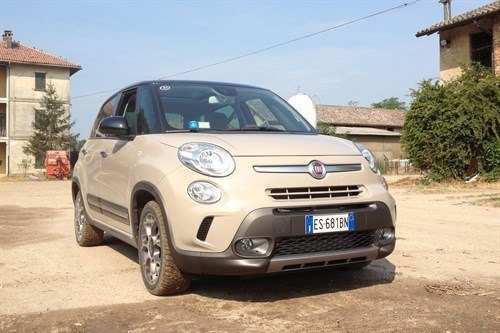 Two tone
I own a 4-year old FIAT 500 bi-colour 1.2 petrol car. I have been offered £4,500 by a main dealer in part-exchange for a 500L1.3 Multijet, which is 1 year 8 months old and costing about £10,000. I have not driven the 500L yet, but I am concerned about the acceleration. What do you think? Is the 1.6 a better car?
GG, Buntingford, Herts
£4,500 is a very low offer for a 4 year old 500 1.2. A 1.3 Multijet 95PS will just about haul a 500L along (it's awful with the 875cc 105PS TwinAir). But the 1.6 Multijet suits it best.
Last days of discount
I'm helping my 25-year old Army grandson replace his owned-from-new 2009 VW Scirocco 1.6. Drivethedeal has a special offer on a runout 2015 Mercedes Benz C220 coupe AMG auto, unregistered in plain White with the Premium pack (including panoramic sunroof and heated seats, etc.) at £26,700 NEW, a £9,700 reduction, with quick delivery. My grandson has been keen to upgrade to a Mercedes for some time and aims to keep the new car for 5 to 6 years. We can sell the Scirocco privately easily. Do you think this offer is good value, given the model will soon be replaced?
MK, via email
Oh, yes. If that's what he wants and if he intends on keeping the car for a long time, buying an outgoing model at a discount of £9,700 makes perfect sense. It might not be EU6, however, so in a few years time visits to some town centres may be banned.
Quiet, retyring sought
My 2-year old VW Touareg will need new 275/45R20 tyres soon, after 21,000 miles. It has Goodyears at the moment. What do you recommend as the right blend of value, quietness, performance and durability? To replace all four, like for like, is almost £1,000. Interested to have your thoughts.
BE, Leeds
Switch to 18" wheels with more sensible 255/55 R18 tyres and they will last longer and be cheaper to replace. The difference in price might even pay the £350-£400 for the new set of wheels. Talk to
http://www.tyremen.co.uk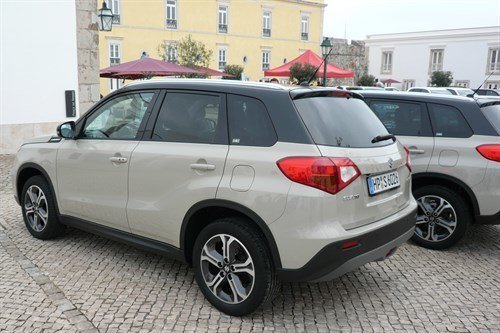 Off on the right track
When I eventually get back to Norfolk from the Gulf I need a 2nd vehicle to back up my wife's Countryman 2.0SD auto. That can't carry enough bulky stuff and does about 39.5 mpg driven (in my view) gently. Diesel costs about 6p a litre more than petrol around us, so any petrol SUV getting 40mpg + would be more economical. Because we live 5 miles up a single track, ice and snow are often a problem. My wife prefers an automatic, although she came to love the Panda 100HP. My current options seem to be: Yeti 1.2 TSI DSG: have they sorted it? If I buy through a discount broker, might I get landed with an old version? Honda HR-V (CVT?) coming soon. Suzuki Vitara auto petrol. I usually try to keep my cars for 10 years.
JW, via email
The Vitara is okay. It's a good car hiding behind bland styling: /road-tests/suzuki/suzuki-vitara-16ddis-2015-road-test//  A Yeti 1.2TSI DSG is 2WD and won't beat 40mpg anyway. The HRV might be good. 1.5 petrol CVT or 1.6 diesel manual, but UK HRVs are 2WD. The other possibility is a Jeep Renegade 4WD. Excellent off road (standard and extreme off road specs), but they are quite expensive.
Dad's cab
I currently own a Peugeot 206, using it mainly for 10 mile round commute each day, plus odd longer trip. I also ferry my two young boys about. Now they are getting taller I am looking for a family car to fit 2 older children in back but that I can still get good mpg from for my short commute.  Please help because I don't know where to start!
NH, Broadstone 
I'd try to find a 2007 Honda Civic 1.8iVTEC. They are very roomy and on a long run can do 45mpg. For a short commute, avoid anything diesel because repair and maintenance costs over time will greatly outweigh any savings in fuel.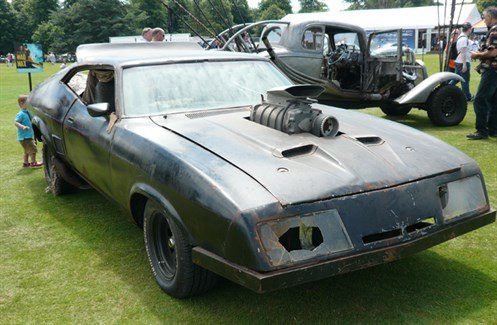 Max mad?
Following your recommendation, I have had a couple of C-Maxes because their height and easy access offers me a comfortable driving position for long journeys and helps with my tendency to back and sciatica problems. I was about to order a top of the range new C-Max (the previous ones had been second hand) with a 1.6Ecoboost 182 PS engine, only to be told by my local Ford dealer that only the 1.0 Ecoboost engines are to be manufactured in future.  My previous models have been a 2.0 and a 1.6 TDCI. I am 81 now but I still do a lot of long distance holiday driving to eastern Germany and southern France on Town Twinning visits. What do you think of the 1.0 Ecoboost engine for continuous fast Autobahn driving? It seems more for short to medium distance driving to me. An underpowered car can be tiring.
GN, via email
I haven't driven the 1.0 Ecoboost in the C-Max, and there have been complaints of clutch and DMF problems in the Focus. Of current small turbocharged engines, the Peugeot/Citroen 1.2 Puretech 130 is the best. I've done 9,000 miles with one in a 308 at 48.5mpg. The 308 doesn't have the ease of entry of a C-Max, but the engine should soon be available in a Citroen C3 Picasso and that might suit you.
Surely some mistake?
I took your excellent advice at the end of last year and bought my wife a 2013/63 Astra 1.4T SRI with 11k miles for £9,600. As we bought this as a stand-in car for six months and my wife will soon take delivery of a company car, what would be the best way to sell? It has done 16k miles and is immaculate in deep met grey with factory Bluetooth. What do you think it would be worth in a private sale?
OL, via email
This is what our pricing system comes up with: /used-prices/Vauxhall/Astra/2013/?q=1.4+63+reg+SRi/ But it may be a bit misleading because Vauxhall has been discounting its new cars very heavily recently. In the absence of Sure Sell, which BCA closed down, you may have to go to webuyanycar.com/ Obviously, if you know anyone who wants the car that would be better.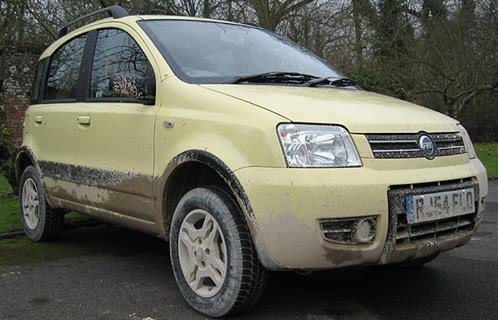 Two jours, Provence
We are buying a holiday home in a very hilly part of Provence and would like to leave a vehicle there to use while on holiday. What would be a good cheap vehicle to buy that doesn't mind being left for a few months at a time? Something easily fixed locally. Or would we be better off with a scooter or two electric bikes? We would anticipate being there for 2-3 months at a time. 
MC, London
A FIAT Panda 4x4 would be good, if you can find one. Small enough for village streets, and very capable in the snow (it does snow in Provence). Alternatively, a Suzuki Jimny.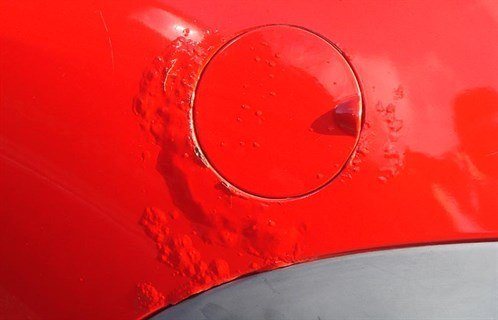 Crumbling Ka
I have a 1999S Ford KA, which is due for an MoT, and would have passed, but I have been told by the chap who does my repairs that the sump is looking rusty. It is a lovely little reliable car and I would not think of getting rid of it. Do you think getting a re-conditioned sump fitted would be very expensive or worthwhile?
PE, Putney, London SW15
You would have to get a new sump pan fitted. But Kas are very rust prone generally and usually fail their MoTs for structural rust in the sill area. So you need to check with your man about whether it is likely to fail for rust in other areas. If it is likely to fail then I'm sorry, but it simply will not be financially worthwhile to repair it.
Automatic fearbox 
I purchased my Rover 75 new in 2001, since which time I have done 70,000 miles and it is still in excellent condition and I would like to keep it as I am 83 and it suits me fine. However, I have noticed that when I am accelerating normally, when I reach 30mph it will change up, but a few seconds later the revs will shoot up to between 2,500 and 3.000 revs for a second or two and then return to normal changes up to 45-50mph when it is in top and there does not appear to be any problem. It may be my imagination but I seem to notice the gear changes happening more recently. I recall many years ago that you said the automatic transmission on this model could sometimes have problems and I am wondering whether it is heading that way. I live in Leighton Buzzard and I recall that you have recommended a particular firm for automatics, which I could visit to have it checked out. It is by far the best car that I have had including the previous Mercedes and I would like to keep it. Any advice you could give me would be very much appreciated.
KA, Leighton Buzzard
It has a Jatco 5-speed torque converter automatic box. This is the problem area: a piston cracks and a 3rd to 4th gear problem shows up, then gradually becomes more prevalent as the bits from the damaged piston spread. Reverse goes next, and soon there is no drive at all. Reconditioned JATCO 5-speed automatic transmissions are £900 + VAT from www.ashcroft-transmissions.co.uk 
More details here: /carbycar/rover/75-1999/?section=good/ Because of their looks and trim levels, Rover 75s are starting to acquire classic status.
Suspect profiling
I notice on my 2013/63 Skoda SE 4x4 that the tyre size is 205/55 R16. On the new Elegance they will be 225/45 R17. The only alternative on offer is 225/40 R18. I wonder why the change in the first place and would the 225/45 R17 alter the handling that I am used to in my current vehicle.
JM, Ruthin, N Wales
The 225/45 R17s will sharpen the handling a bit but will be harsher and will feed more road shocks through, though probably not enough to get alarmed about. The 225/40 R18s would be a lot harsher and transmit a lot more bump/thump. All A3s, high spec Golfs and high spec Leons have independent rear suspension that makes the ride a lot better. I'm not sure at what trim stage Skoda Octavias get the independent rear suspension.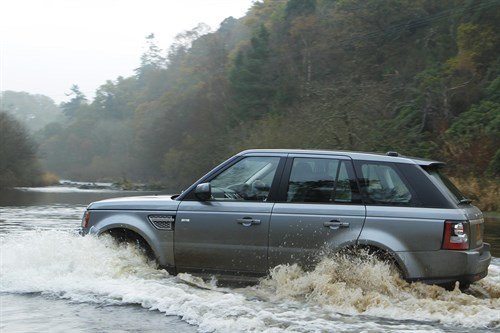 Out of range price
I asked, "Should I keep my 2005/55 107k mile Supercharged Range Rover, or swap it for something newer?" Thanks for your suggestions. Quite right, it could start to get expensive, but I don¹t like the old model Range Rover Sport and the current one is out of my price range, so I will probably stick with the full fat version. The starter motor and front suspension have been done but bushes will need doing for the MoT. Hand brake is marginal and it will probably need brakes too. Currently budgeting £1,000 a year to keep it on the road. Should I swap to a newer TDV8 or stay supercharged? I hack along the M40 most weeks but also do some London driving. 10k-15k miles per year. Marginal cross over diesel to petrol?
GG, via ermail
I was chatting to the editor (and owner) of Diesel Car magazine about Range Rover engines. He reckons that the only reason they make the V8 at all is to sell them to people who want the status of a V8  rather than a V6 under the bonnet. There is no real advantage unless you want to tow something like a hamburger stand, in which case you'd be better off with a big American 4WD anyway. I'm afraid I don't like L322 Range Rovers. To me they're like driving a block of flats. I prefer something that goes around roundabouts without behaving like the Leaning Tower of Pisa. So that's how the old Sport won me over, despite its awful image of an estate agent's car. Another consideration is the potential ban in London of any diesel below EU6, so that might make your decision to stay with petrol.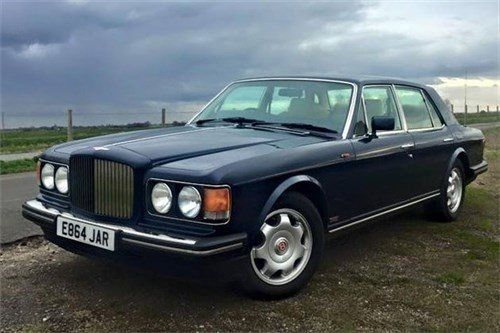 Hell Bent?
What do you suggest on switching from a big 4x4 and going for a Bentley Continental R or T as a daily driver?  Or should I just keep the RR and keep spending to it on the road for a few more years?
GG, via email
Simon Harris who writes for us has a Bentley Turbo R as his 'classic': http://classics.honestjohn.co.uk/our-classic-cars/1988-bentley-turbo-r/bentley-gets-some-serious-tlc/ Hard to get a good one. Easy to get a bad one.
Sub Sid Eye
I have a 3-year old Volkswagen Golf Match 1.6d that has done 50,000 miles, in view of the recent press regarding diesels being penalised should I change my car now or wait to see if there are government subsidies for changing. If changing is best what would you suggest, I have the residual value of the car plus £5,000.
DR, Eye, Suffolk
I can't imagine why there would be any government subsidies for changing from diesel to something else apart from electric or plug-in hybrid. The whole of Europe is stuck between a rock and a hard place. The EC demands increasingly lower CO2 emissions and fines manufacturers if their corporate average CO2 exceeds a certain level. The only way to comply is to build electric vehicles (which merely transfer the CO2 emissions to the vicinities of the power stations), hybrids (an increasingly popular option), small petrol engines (that won't tug along a big SUV or a caravan), and diesels (that are still the easiest answer, but responsible for high levels of NOx in cities). That said, EA889 VAG 1.6 and 2.0TDIs are manifold in head with better heat management and therefore lower NOx emissions and are EU6, which are not about to be banned from city centres.
Comments
Author

Honest John
Latest