Your best questions of March 2019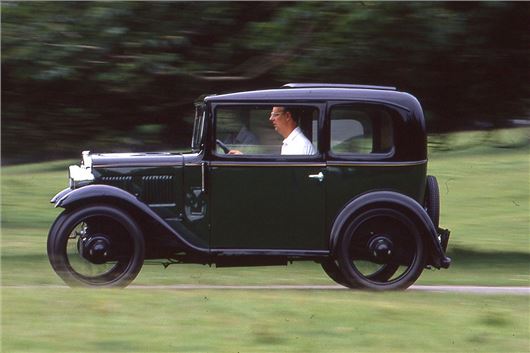 Published 01 April 2019
From the origins of the 0-60mph benchmark test and IDPs to checking your accident claim history - here are your top 10 best questions from March.
Ask HJ
Do you have a standard letter format that I can use to reject a one-day-old defective new car?
Do you have a standard letter format that I can use to reject a one-day-old defective new car?
No. But I can tell you to address the letter to the dealer principal of the dealership from which you bought the car stating you are rejecting it under the Consumer Rights Act 2015 and preceding case law including Clegg v Olle Andersson (trading as Nordic Marine) House of Lords, 2003. Describe the make model and registration of the car and give your reasons for rejecting it precisely and succinctly. Ask if the dealer will collect it or if he wants you to deliver it back to the dealership with all keys and paperwork. Send your letter by Post Office Special Delivery, keep a copy and staple the certificate of posting to the copy so it becomes a dated matter of record. More info here: https://www.honestjohn.co.uk/faq/consumer-rights/
More Questions
Ask HJ
I am in Spain but need an IDP if we leave the EU without a deal - how can I get one?
I am in Spain and return to UK after 29 March. If we crash out with no deal how do I get an IDP? I will drive through France and think I need a separate one there. How do I get that?
At present, you can only apply for an International Driving Permit at a UK post office which is of no help to you and the many other people in the same situation. However, someone can apply at a post office on your behalf if they have the relevant documents. That's far from ideal but if you have a relative in the UK who could help you out it may solve the problem. You can get an IDP from the Post Office (they cost £5.50) however, depending on what happens on the 29th of March, you may need different IDPs for different countries. If there is a deal, UK licence holders will be able to continue to drive in all EU and EEA countries using their UK driving licence. In the event that there is a no deal, the Government says it 'will seek to put in place new arrangements for EU and EEA countries to recognise UK driving licences when people are visiting, for example on holiday or business trips.' However, until then you'll need an IDP. You are right that you will need a different IDP for France (1968 IDP) and Spain (1949 IDP).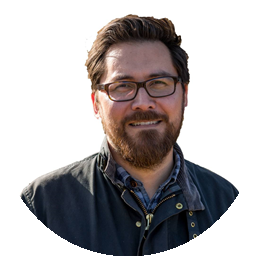 More Questions
Ask HJ
Can I search for my insurance claims history?
I'm struggling to get motor insurance because of previous insurance claims against me. How do I contest some of these claims or have them removed from my info? I can't remember who I was insured with or the details of the other party or their insurer? I literally can't get insurance for a moped at 45 years old.
Contact the https://www.mib.org.uk/managing-insurance-data/managing-your-data/ Do a SARS request, you should then be able to find everything that is held on you.

More Questions
Ask HJ
Is one missing wheel nut now an MoT fail?
Is one missing wheel nut now an MoT fail? On a similar subject, can you still have an MoT a month before and still use the car even if it fails (unless it's considered unroadworthy) or has that changed now?
A wheel with a single missing wheel nut is a major defect and automatic MoT failure. If two or more wheel nuts are missing then it is a dangerous defect and you should not drive the car until it is fixed. Your existing MoT certificate remains valid with a major defect. However, if you are stopped by the police or involved in an accident, you will face prosecution. Given it's something relatively small and inexpensive to fix, I'd strongly recommend replacing the missing wheel nut before using the car again.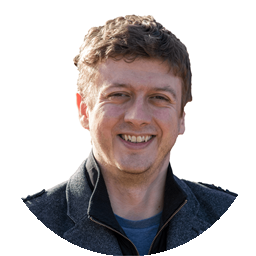 More Questions
Ask HJ
I bought a car from a main dealer and have discovered that outstanding recall work wasn't carried out - where do I stand?
Could you advise me where I stand regards recompense? A main dealer has sold me a used car (2016) when it has been discovered (since it has broken down in February this year) that there were two non-safety service recalls outstanding on the vehicle in 2015, one of them to replace the camshaft adjuster, the very part that has failed on this occasion causing the car to break down. The dealer would appear to have sold me the car on without carrying out the required remedial recall work. This could have been realised last May when I had the car serviced had I gone through a main dealer, though as I used my own trusted mechanic who hasn't access to SEAT systems, it was not obvious then.
Even though you have been using independent servicing, the TSB should have been carried out prior to your purchase of the car and you were sold a car that was not only effectively defective, the dealer should have known about it and was negligent in not checking that the TSB work had been carried out. So in my view the supplying dealer is liable under Clegg v Olle Andersson (trading as Nordic Marine), House of Lords, 2003. See: https://www.honestjohn.co.uk/faq/consumer-rights/
More Questions
Ask HJ
Are Cat S write off cars safe?
I have never bought a category A, B or C car. However I'm looking to swap my ageing 57 plate Nissan soon and I've noticed a Ford Kuga for sale that is a Cat S write off. When I asked what structural damage was done, the seller said there was no structural damage to it. They said it was panel damage and headlights. Are Cat S cars safe?
Avoid like the plague. It was categorically not panel and headlamp damage, it was "structural" hence the Cat S. Do you want to carry your loved ones in a structurally damaged car without knowing how it has been repaired? I would not. This video will clearly present what I am advising of https://www.youtube.com/watch?v=56qJqW1dJ6g

More Questions
Ask HJ
Is there actually any benefit in paying to protect my no claims discount?
I have nine years no claims discount on my policy. The insurance company charge £45 per annum to protect this discount. They also state that in the event of a claim the premium will be increased. In view of this is there any benefit in paying to maintain my NCD?
It depends on what risk you present and how much you value your no claims. I live out in the wilds and work generally from home, so don't do many miles. For me, it would not really benefit me to pay to protect them. If I go to my past life of living in a town, commuting every day at peak times and driving a high insurance group car with points on my licence, it definitely would.

More Questions
Ask HJ
How do I best maintain a diesel car?
I have just bought a 1.5-litre diesel Dacia Logan MCV. It's my first diesel car. I bought it over petrol this time as I'm driving further to work and it offered better MPG. What I want to know is how to best maintain it so that it keeps on going for years to come? Especially with regards to the DPF and emissions system as these are expensive to replace.
Use only Superdiesel and regularly drive it distances. Change the oil and filter at least once a year or at least every 10,000 miles whichever comes first.
More Questions
Ask HJ
Where did the use of 0-60mph as a benchmark originate?
Where did the use of 0-60mph as a benchmark originate?
In the early days of the motor car, testers would measure a car's acceleration in 10mph increments. E.g. 0-10mph, 0-20mph, etc. As cars became faster, it became more common to measure them from 0-50mph and then 0-60mph. In Europe, most manufacturers measure their cars from 0-100km/h, which translates to 0-62mph. It's rare to accelerate to 62mph from a standstill in real-world conditions but it's a useful yardstick for comparing the performance of cars and more relevant than a top speed figure.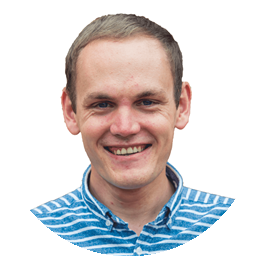 More Questions
Ask HJ
What is the best way to maintain PHEV batteries and enable them to keep their charge?
What is the best way to maintain PHEV batteries and enable them to keep their charge?
For its Outlander PHEV, Mitsubishi advises that the vehicle should be charged using normal charging every two weeks and repeat charging near the full charge level should not be repeated - basically, let the battery drain to near-empty before recharging to 100%. We'd also avoid using rapid chargers regularly or leaving the car for long periods with a full or empty battery.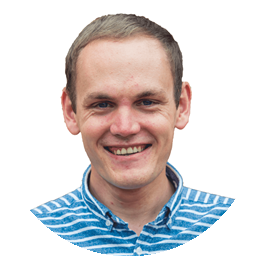 More Questions
Comments
Author

David Ross
Latest