Your best questions of June 2018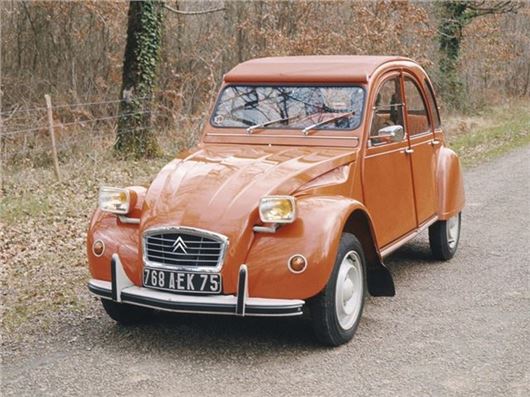 Published 10 July 2018
We get lots of great Asks every month from our readers. So, from parking on someone else's driveway to 1980's nostalgia, here are the best 10 from June.
Ask HJ
I traded in my old car for scrappage discount on a new car - should this be honoured even if the scheme has ended?
We've ordered a new Volkswagen Tiguan and we're getting rid of the old car under the scrappage scheme. The Tiguan was ordered in January, but since then, the Volkswagen scrappage scheme has finished. We were told because we'd ordered and paid a deposit on the new car, that we'd still get the scrappage discount. We were given a 12-week build period, but no build date. Now the dealer says that to get the scrappage discount, we need to pay in full. Is it fair for them to say that we'll lose the scrappage discount if we don't pay in full, after they already said the discount would be honoured?
Car manufacturers, new car dealers and new car buyers are all getting stitched up by the new EU6d TEMP / WLTP Emissions Standard from September 2019. There weren't enough test facilities to test every variation of every new car anyway, but if a car fails the test and has to be revised it goes to the back of the queue and that's what creates the delay. There are some stocks of some cars that don't meed WLTP and they can be sold up to 31 August. Also, if a car tested to WLTP standards has much higher emissions than it had on NEDC, that means its first year tax is much greater. Some cars, such as Kuga, are being sold like this, but not Tiguan. If you are getting cold feet, tell them that since they cannot deliver the car, you are not prepared to pay for it so they have to refund you the scrappage allowance they gave you for your old car (or return the old car) and wipe the slate clean. Give them the alternative of taking your payment and then supplying you with an equivalent car until your new car arrives.
More Questions
Ask HJ
What can I do if a car parks on my drive?
If a car parks on my driveway, what rights do I have to get it removed?
This is a bit of a grey area. Your driveway is part of your property, so this is technically trespassing. However, the police can't make an arrest because it's a civil offence, not a criminal offence. The local authority generally deals with parking enforcement, rather than the police. But because your driveway is private property, the council have no authority to do anything if it isn't abandoned or dangerous. They only act if the car is on a public road, blocking a driveway entrance/exit. A lot of people often assume they should get the trespassing vehicle towed away, but if the car gets damaged, you could be liable to pay for repairs. You can only really get the car removed if it has no tax, no number plates (or any other signs of abandonment) or is leaking fluid - like petrol. A legal route can be taken, although this can be a long and costly process with no guarantee of success. If you hire a solicitor, they can find out the legal owner of the vehicle and a judge would have to order a removal. But your first port of call should be to try to find who owns the car and resolve the issue. Alternatively, put up a fence or bollards to prevent this happening in the future. A lot of residential areas near schools, train stations and airports see this kind of behaviour because of the expense/lack of space of car parks. It's an irritating situation, but you should report it to the council and police anyway to see what they can do. This is our complete guide to parking rights, including what I've already mentioned: https://www.honestjohn.co.uk/news/legal-motoring-advice/2017-07/your-guide-to-parking-rights/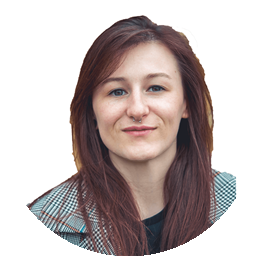 Answered by
Georgia Petrie
More Questions
Ask HJ
A driver made a fraudulent claim against me - should I go to court or settle to save myself the hassle?
A van driver is claiming I damaged his van while I was reversing into a car park bay. I know for sure I did not hit his van. There are no marks on my car, so nothing to prove I dented his van. I took photos on the spot and supplied the same to my insurance company. I believe the scratch on the van is from a previous incident and the driver is just trying to blame it on me to save himself the cost that his company may claim from him. This happened in May 2017 and our insurance companies got involved, but the other party never shared any proof of damage from their side. I thought the matter was closed since there was no further communication since September 2017. However, I've just received another letter from the third party now claiming to go to the court. What shall I do? Settle it as it's not a big amount or let it go to court and stick to my guns as I know it's a fraudulent claim.
Tell your insurer that you're happy to to court. His solicitor will have to provide all the evidence to your insurer prior to it getting to court. Ask your insurer to do a comparison report on both vehicles to see if the damage on his van matches up with the height of the bumpers on your car. If the other party refuses, the court would frown upon it as you are doing everything to assist him in his claim. He would more than likely be found in contempt of court if he lies under oath. Make sure you tell your insurer that this is a vexatious claim and in no way are they to settle.

More Questions
Ask HJ
I have owned my car for 10 years - but now the DVLA says I'm not the registered keeper?
I have owned the same car for 10 years and have not previously had any problems road taxing it. I recently went to road tax it and was refused both online and at the local post office. The DVLA say I am not the registered keeper and insisted I take it off the road which I have done with a SORN as dictated by them. I am now having to rely on public transport which is causing significant stress and inconvenience as well as impacting on what I can and cannot do. The DVLA state it can take two to four weeks for them to look into the problem meanwhile I am deprived the use my car. Do I have any rights regarding this issue?
I guess that some scallywag has cloned the registration, put it onto a stolen car and sold it to someone else who is entirely unaware. One thing you can do is enter the registration and make and model here and see what it comes up with: https://www.gov.uk/get-vehicle-information-from-dvla / That will at least tell you if the registration is taxed, MoTd and on the road and would tend to confirm that your reg has been cloned.
More Questions
Ask HJ
My girlfriend damaged her car on a crash barrier at a hospital - should it be liable for the cost of repairs?
My girlfriend was moving her car that was parked on hospital grounds. As she moved the car forward and turned slightly, the car collided with a low crash barrier that was not visible from the driver's side, which resulted in the car passenger side being badly damaged. Can the hospital be held liable for the cost of repairs?
No, it is your girlfriend's fault. She should drive with due care and attention to her surroundings. The crash barrier is there for a reason.

More Questions
Ask HJ
Is it legal for a dealer to sell a car, which he knows has been in an accident, but doesn't tell the buyer?
I bought a 2015 used Ford Fiesta from a Honda dealer, but it's developed a noisy engine on start up. I returned it under warranty three month later, but they failed to fix it. They did not disclose the car was still covered under manufacturer warranty. As they did not repair it and I was not happy with the car, I was offered a value that they said took into consideration fair usage (£690 for three months) and I traded the car for another paying an additional £1000. The new car developed a fault and on return to the garage, the original Fiesta was again on sale at the original price I purchased it. I'm not aware if it's been repaired or if they are selling it with the same fault. Can I claim for lost expenditure, which would not have been incurred had they repaired it or took it to the manufacturer for repair? I have also since found out my new car has been in an accident with two nearside doors being repaired. The dealer was informed of this by the previous owner (I have spoken to the previous owner), but it wasn't disclosed to me. The dealer told me it was illegal to phone the previous owner as well.
The dealer advertised price of the first Fiesta is irrelevant. They might not get that price. And they remain liable for any faults with the car. The dealer committed an offence by not disclosing to you the prior accident damage on the second car. See: https://www.honestjohn.co.uk/faq/consumer-rights And specifically: The Consumer Protection from Unfair Trading Regulations May 2008 (CPRs) incorporate The Sale and Supply of Goods to Consumers Regulations 2002 and contain a general prohibition against unfair commercial practices and, in particular prohibitions against misleading actions, misleading omissions and aggressive commercial practices. The Regulations are enforceable through the civil and criminal courts. These create an offence of misleading omissions which would not previously have been an offence if the consumer had not asked the right questions. So if a salesman knows a car has, for example, been badly damaged and repaired and does not tell the customer, he could later be held liable if the customer subsequently discovered that the car had been damaged and repaired.
More Questions
Ask HJ
I want a bit of 1980s nostalgia - what do you suggest?
I grew up in the 1980s in France and am now really keen to grab a piece of motoring nostalia from this era. I'd love a convertible ideally. I'm not a motoring expert at all, but probably can learn to do basic stuff. I've got a budget of up to £5K. Do you think it's realistic to find something matching my criteria? And what would you look for in terms of make/model. I've always loved the Peugeot Roland Garros convertible but not sure you can get it in the UK?
Have a look at our roundup of usable (and affordable) convertibles from the 1980s and 1990s for inspiration (https://classics.honestjohn.co.uk/top-10s/top-10-1980s90s-four-seater-convertibles). If you'd like to use your car all year round, Citroen XMs (launched at the end of 1980s) are good value or you could go for a Peugeot 205 convertible (but watch for rust). There are few guidelines to follow when buying a car of this era. Although most were well rustproofed, the tinworm can still strike - especially if a car's been damaged in an accident. You'll also want to make sure that it's been well looked after so history is a must. Finally, try and find one that's been used - it's all well and good finding a timewarp low-mileage model but modern classics like these suffer from lack of use and their more complex mechanical components such as fuel injection can suffer, which will cause running and reliability issues. Go for something quirky and French and you'll come in well under budget - unless you go for a popular high-value model like a Citroen 2CV, Talbot Matra Rancho, Renault 5 Turbo, or Peugeot 205 GTi. You'll also enjoy the support of a great bunch of petrolheads via the club scene.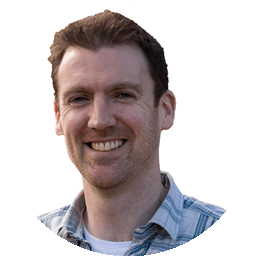 More Questions
Ask HJ
My daughter had a collision but now the other driver has changed their story - what do we do?
My grandson's school has a drive through pick up point with parking just before. My daughter was queuing when the car in front started reversing to park in a space, my daughter reversed to give her more room when a lady pulled out of a space behind and she hit my daughter's car, there were no dents but small paint marks. They swapped details (this was my daughter's first accident) the lady texted my daughter later to ask if she'd like to pay her cash instead of going through her insurance, my daughter told her insurance what happened and they agreed to try get 50/50, then they got back say that the 'man' that hit her was parked up, not moving and my daughter backed into 'him' and her insurance company have taken blame, saying if my daughter doesn't accept it then she'll have to go to court. We could really do with some advice.
Tell your daughter that she disputes the other parties allegations and that the marks on either vehicle will corroborate this. Did she take pictures of both vehicles at the time? Your daughter needs to tell her insurer that she will happily go to court to dispute the allegations.(it is not a scary place to go to and the chances of it ending up there are very slim). I would advise both parties not to claim if there is no damage or very little, as both parties will be penalised in the future for a much greater sum than the cost of repair to either vehicle. Ask your insurer to obtain pictures of the other parties damage and the associated cost, and have them have their engineers view the damage to see if consistent with the incident circumstances and your account of what happened. They will then be much better placed to defend the allegations. It may well be wholly the other parties fault, or a mixture.

More Questions
Ask HJ
I indicated at a junction but continued onwards - who's at fault if a car then drove into my path?
I was driving up to a junction, doing about 15-20mph. I approached a right-hand turn and clicked the indicator, but quickly cancelled it as I actually needed to go straight on. The car at the junction on the left pulled out on me because they assumed I was turning right. Who's at fault?
The other party is required to ensure their path is clear prior to proceeding. They should anticipate that even though you may be indicating, that you may continue on. It does depend on the layout of the junction though, so it may well be split liability.

More Questions
Ask HJ
Can a dealer legally change the delivery time for a new car twice?
Can a dealer legally change the delivery time for a new car twice? I asked for a car to be a 1 September registration and a deposit was taken on that basis. I was then told that the car had to be registered in August 2018 on an 18 plate which I reluctantly accepted and now they have said that it will not be until December for delivery (my present lease expires in October). Where do you think that I stand please?
The dealer himself has been messed about by the new emissions testing regime and cannot be held legally accountable. From 1st September all new cars registered have to be tested to the new EU6d TEMP / WLTP standard. That was the reason for him stating that the an NEDC EU6 car had to be registered before the end of August. But, not wanting to be caught with excess stocks that either have to be pre-registered or scrapped, manufacturers have cut production of NEDC EU6 cars. That has created a backlog and because some cars have not tested well to the new standard so need to be re-tested and because of a shortage of emissions testing facilities quite a lot of models are temporarily dropping out of availability.
More Questions
Comments
Author

Georgia Petrie
Latest