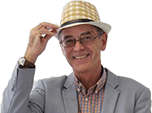 Your best questions of February 2018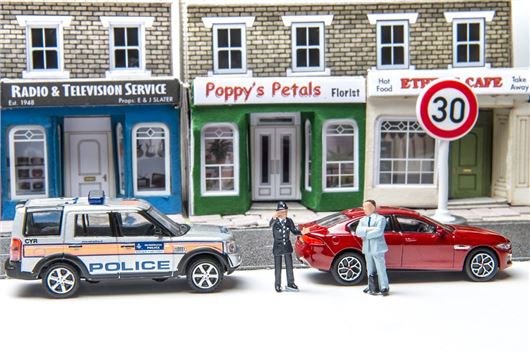 Published 01 March 2018
We get asked hundreds of questions by our readers every month, some slightly more unusual than others. So here are the best five from February.
Ask HJ
Could I buy a new car with a scrappage discount, then sell it on for a profit?
I'm about to get rid of my 18 year old Renault Clio. If I hadn't coincidentally just been offered a much younger version for free, I would have looked at the scrappage schemes to replace it. However, do you think I could trade in my old Clio for a new car through a scrappage scheme, get the scrappage discount, then sell the new car on for a profit?
Firstly, these are not Government scrappage schemes, so all you are bound by is the contract with the dealer that may or may not forbid re-sale of the new car. But secondly, readers are finding that they can get just as much discount without scrappage and won't be bound by a contract not to re-sell the car. Extremely unlikely anyway that you could get more for the new car whether bought on scrappage or a straight discount than you paid for it.

More Questions
Ask HJ
My son became a taxi driver but hasn't told his insurer - will he face issues because of this?
My son became a taxi driver in April last year. He has failed to advise his insurer and still has "mature student" as his occupation with them. He has just changed to a more powerful vehicle and expects an increase in premium on renewal. When he tells his insurer of his error in not updating his status, will he have his insurance cancelled and face difficulty in finding another insurer? Should he come clean and risk this outcome, or should he change insurer on renewal to save any potential problem?
Firstly, your son is very foolish. You have given an insurer the opportunity to not only not pay out on damage to his own vehicle, but should he injure another party, they can seek those losses off him as well. April is a long time ago, and as such he is committing a fraud. He Needs to advise his insurer of the change in occupation straight away. He can always change insurer at renewal time if needed.

More Questions
Ask HJ
I was fined $510 for speeding in New Zealand - do I have to pay it?
I was pinged by a police car while overtaking in New Zealand and incurred a $510 and 28 day driving suspension. My licence will be posted to my home address in the UK after 28 days, by which time I'll still be away. Do I have to pay the fine as I will never again be in New Zealand? Is there any collusion between New Zealand and the DVLA?
I don't think there's any cross border co-operation over motoring offences between the UK and New Zealand. If you don't get your licence back you can apply for a replacement from the DVLA on the grounds you lost it. But I'd pay the fine. Never a good idea to have something like this hanging over you.

More Questions
Ask HJ
Can a car dealer store cars on our residential road before he sells them?
A car dealer is a resident in our cul-de-sac and regularly stores vehicles in the street. Currently, a taxed car has been parked on the street for more than four weeks. Another taxed vehicle has been parked for a week, with a third, untaxed vehicle being used as a runabout for a week. Two more untaxed vehicles have been parked, without SORN, for months at a time on the resident's drive. Is this legal?
If the cars are taxed, MoT'd and insured then they can legally be left on the road. If they are not taxed and not SORN'd then they could be regarded as 'dealer stock'. But if they are being used on the road other than with a taxed and insured trade licence, then that is illegal and if the police catch him using them he will be prosecuted. Take a look at our parking guide as well: https://www.honestjohn.co.uk/news/legal-motoring-advice/2017-07/your-guide-to-parking-rights/

More Questions
Ask HJ
A dealer sold me a car that was damaged in an accident - is this legal?
I purchased a used 2014 Audi A5 from a main Audi dealer eight months ago. The car has been leaking water into the boot where the electrics are, so I took the car back to the Audi dealer. They concluded that the bumper was out of line and the car had probably been involved in an accident in the past. The car still has four months Audi used approved warranty left on it, but they told me that it doesn't cover this. How can a main dealer sell me a car that may have been previously damaged and wash their hands of the problem it's causing? Can you please let me know where I stand?
They cannot legally, knowingly do this. And if they repaired the car they do know about it so you can demand a full refund of the price you paid eight months ago. Here is the relevant law: The Sale and Supply of Goods to Consumers Regulations 2002, is derived from EU Directive 1999/44/EU which became Clauses 48A to 48F inclusive of the Sale of Goods act in April 2003. This reverses the burden of proof so that if goods go faulty within six months after purchase it is deemed they were faulty at the time of purchase and the trader has the onus of proving that the item is not defective due to a manufacturing defect. See: www.opsi.gov.uk/si/si2002/20023045.htm/ This gives more teeth to the judgement in Bowes v J Richardson & Son The Consumer Protection from Unfair Trading Regulations May 2008 (CPRs) incorporate The Sale and Supply of Goods to Consumers Regulations 2002 and contain a general prohibition against unfair commercial practices and, in particular prohibitions against misleading actions, misleading omissions and aggressive commercial practices. The Regulations are enforceable through the civil and criminal courts. See These create an offence of misleading omissions which would not previously have been an offence if the consumer had not asked the right questions. So if a salesman knows a car has, for example, been badly damaged and repaired and does not tell the customer, he could later be held liable if the customer subsequently discovered that the car had been damaged and repaired.

More Questions
Comments
Author

Georgia Petrie
Latest