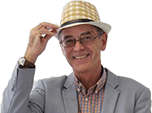 Top 10: Lowest Insurance Group SUVs
Everyone wants an SUV these days. Not only are they a fashion that refuses to fade, they're also practical and more comfortable than conventional family cars.
What's stopping you from buying an SUV? If it's because you're concerned about running costs, worry not. We've compiled a list of the 10 cheapest SUVs to insure, and many of them also return excellent fuel economy without costing a fortune in monthly payments.