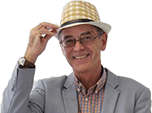 Citroen C3 Aircross (2017–)
Last updated 16 May 2019
Low starting price from £14,000. Very spacious with a flexible cabin. Soft ride quality means it's mostly comfy. Interesting looks.
Dull driving experience. No four-wheel drive version. Many of the practicality and personality flourishes are optional. Can quickly become expensive.
Updated 16 May 2019
Report of 2018 Citroen C3 Aircross 1.2 Puretech bought in January 2019 using 1 litre of oil per 1,000 miles.
Introduction
In the classic Citroen spirit of being knowingly different, the company has called its C3-based crossover SUV the Aircross, rather than sticking an X on the end of it, or using the word 'sport' in addendum, like most manufacturers do.
Different it may be, but it's actually quite the apt name: 'air' denoting spaciousness and 'cross'…well, they've stuck an X on the end of it, basically. Still, this is one very airy crossover, designed very much in the spirit of a compact MPV – indeed, it replaces the C3 Picasso and Citroen has no intention of losing any of those customers when their leases run out.
The change from MPV to pseudo-SUV is a pure marketing move: the compact crossover is an ever growing market. That said, the Aircross is in no way an SUV because you can only get front-wheel drive versions, albeit a fancy traction control system with a setting for muddy surfaces is available plus there's a good bit of ground clearance – 17.5cm more than a C3.
Still, while it's pretending to be an off roader on the outside, inside it makes a good case for being a proper MPV. The Aircross has a bigger boot than the C3 Picasso it replaces, has just as much cabin space and the same sort of modular flexibility. That includes a sliding rear bench, roof rails and a front passenger seat that folds flat. 
Sadly much of that is confined to either top spec versions (the sliding rear bench) or the options list. Pick a basic C3 Aircross and not only are your rear bench and passenger seat fixed firmly in place, but the boot capacity drops from 520 litres to 410. 
The looks you can make your own mind up about, but it's probably indisputable to claim this as one of the most interesting looking of the small SUVs. Sometimes forcefully so – on the one hand, 85 possible combinations of paint and contrasting roof colours is a good thing, but on the other some of the detailing is challenging, to say the least. Like the 'venetian blind' motif on the C-pillar.
The same goes for the interior. If you're willing to spend extra money brightening things up with a colour pack, that will do a decent job of masking what is otherwise a fairly uninspiring concretion of moulded grey plastic. In fairness to Citroen, the company has had a go – some of the shapes are interesting and there's no lack of cubbyholes in which to deposit the litter that you and your trendy, urban lifestyle (so Citroen would have it) create.
There's always a 'but' with Citroen though, right? So here it is. The driving position is still flawed, the touch screen is still a finger-bashing frustration and the handling is from the Limp Bizkit school: keep on rollin'. Usually side-to-side.
And yet, there's a joy about the C3 Aircross that you don't get with most of these small SUV things. It's different. It's fun. And it is so while being one of the most practical of the lot - possibly the most practical. And for many, that will be a winning and definitive combination – the fact that it doesn't corner as flat as a Ford EcoSport is irrelevant. It's big, bold and bouncy.
It's cheap to run too, with power from either a three-cylinder 1.2-litre petrol or a 1.6-litre diesel and average economy therefore ranging between 50-70mpg. Choose wisely and it's relatively cheap to buy as well, starting at around £14,000 and topping out just below £20,000. As usual, the closer to the top end of that scale you buy, the more this feels like a high-tech, high-personality car.
But whatever you spend, the basics of a spacious, idiosyncratic small crossover are intact. And for that reason it's quite easy to recommend the C3 Aircross.
List Price from
£15,545
Buy new from

£13,107

Contract hire from

£136.79

per month
Buy a Citroen C3 Aircross from £12,300