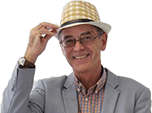 KIA Stonic (2017–)
Last updated 22 March 2018
All controls intuitive and simple to use. Perky 120HP 1.0 petrol turbo or 110HP 1.6 diesel all with 6 speed transmission. Decent ride and handling. 7 year warranty.
Slightly higher priced than Hyundai Kona.
Updated 19 September 2017
Kia Stonic prices announced
Five versions at launch, based on two trim grades ('2' and 'First Edition') and three engines. Available with a 98bhp 1.4-litre multi-point injection petrol engine, a 118bhp...
Introduction
Comes with 1.0 litre 120HP petrol turbo, 1.4 litre 100HP MPI and 1.6 litre 110PS diesel all with 6 speed manual transmission. Might eventually be a hybrid.
'First Edition' model gets satnav. '2-spec' doesn't. All the controls are simple and intuitive to use. Conventional lever type parking brake.
DAB audio and Bluetooth, with streaming music services.