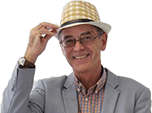 Q
SCRAPPING A CAR AT THE END OF ITS LIFE. What do I need to know to do this legally? 
A
The best thing to do is to call in giveacar.co.uk that will collect the car, legally dispose of it, and then donate the proceeds to a charity of your choice..
Car owners across the UK could end up with unnecessary fines and prosecution by not disposing of their old cars properly. That is the warning from www.Recycleyourcar.co.uk - a national website which helps owners recycle their old cars in an environmentally friendly way.

Despite the End-of-Life Vehicle (ELV) Directive being introduced to the UK the majority of car owners are still unaware of their obligations under the Europe-wide legislation, with many breaking the law each year. The ELV directive states that there should be no cost to the owner of the car when it comes to disposing of their end of life vehicle. In fact, depending on the metals market, drivers could be paid for their cars, so there could be a small profit to be made. (Scrap metal value in June 2008 was at a high because of the world shortage of steel; by 2016 it was at an all time low.) 
LATEST INFORMATION ON SCRAPPING A CAR 20-1-2016:
Thankfully the days of having to nurse your ailing vehicle to a scrapyard and enter into negotiations with the owner are over. Back in the 1990s and early 2000s it was often necessary to pay to have the car taken off your hands. But now most motorists will be able to get money for their scrap vehicle and should never be charged to recycle their old car. CarTakeBack.com is the biggest scrap car recycling company in the UK. By entering your postcode and the registration number of the car you'd like to scrap on their website, you'll be given an instant quote. Alternatively you could phone on 0330 066 95 85. Currently you can get about £45 with free collection for a medium-sized car, though it could be more if there are any re-usable parts to add to its scrap value.
2. GET THE PAPERWORK SORTED
It is vital to get the paperwork sorted properly when selling a car. If legal ownership isn't transferred correctly, you remain responsible for the vehicle and could be stung for an £80 fine from the DVLA for not paying its road tax. And if it falls into the wrong hands and ends up racking speeding and parking fines – it's your doormat they'll be plopping onto! The same principle applies when scrapping your car. When a car is scrapped the DVLA needs to be notified using a Certificate of Destruction (CoD), which can only be issued by scrap car recycling centres, known as Authorised Treatment Facilities (ATFs). Customers should hand over the vehicle's registration certificate (V5c), having detached and retained section 3 (notification of sale or transfer of a vehicle). They should then receive a Certificate of Destruction (CoD) which absolves them of any further responsibility for the vehicle. 'All CarTakeBack'srecycling centres are ATFS and use their secure electronic link to the DVLA's registration database to promptly issue a CoD,' explains Alison Price. 'If the customer delivers the car, this can be done while they wait. Alternatively it can be sent via post or email as soon as the car arrives at the recycling centre. There's then no need for the customer to contact the DVLA themselves.'
Sometimes the car is in a condition where it can be repaired and returned to the road rather than scrapped. In this instance you must retain section 3 of the V5c and post it to DVLA, Swansea, SA99 1BD. You should get a letter within 4 weeks, confirming that you're no longer responsible for the car. If the letter doesn't arrive then call DVLA customer enquiries on 0300 790 8802.
3. KEEP YOUR PERSONAL INFORMATION SAFE
In October 2013 the Government brought in new legislation (The Scrap Metal Dealers' Act) and now customers in England and Wales need to prove their identity when selling their car as scrap. This means that you'll be asked to show ID such as your photo-card driving licence or your passport and proof of address such as a utility bill when handing over your vehicle to the collection agent. However, it's not just a case of waving these documents at them briefly. By law, they will be copied and the information stored for three years. So it's important to make sure you're dealing with a reputable company and not one that might misuse or be careless with your data. 'Our recycling centres store electronic copies of customers' identification anonymously using the same type of encryption that's used by banks,' says Alison Price of CarTakeBack So you can be confident that they're completely safe.'
4. DON'T GET DONE BY DODGY DEALERS
It's important to avoid dodgy dealers when scrapping your car – they'll be nothing but trouble. They can offer unrealistically high amounts for your scrap car – but then drop their offer dramatically on collection. There's also the risk of negligence or dishonesty when dealing with your car paperwork and data.
Since the Scrap Metal Dealers' Act of October 2013 it's been illegal to pay cash for scrap cars in England and Wales, so if anyone offers to do that it's a red flag. Other signs to watch out for include badly constructed websites, illegal use of DVLA or car manufacturers' logos and fake Certificates of Destruction (sometimes called Destruction Certificate or Certificate of Collection).
5. REMEMBER RECYCLING
It's important to make sure that scrap cars are disposed of correctly. If not, hazardous materials such as oil and batteries can end up damaging the environment. You should only scrap your car at a recycling centre with an Authorised Treatment Facility (ATF) Licence – the license requires businesses to invest substantially in the necessary equipment and buildings required to recycle cars properly.
6. RECLAIM INSURANCE AND ROAD TAX
When you've had  had your vehicle scrapped at an Authorised Treatment Facility (ATF) and a Certificate of Destruction (CoD) has been issued for it, the DVLA will automatically refund any unused road tax. It's important to call your car insurers and let them know your car has been scrapped. They'll generally give you the option of either transferring any funds you hold with them towards insuring your next vehicle, or giving you a refund for any unused months.
 7. LET YOUR SCRAP CAR SHOW YOU CARE
Parting with a much-loved motor can be an emotional experience and donating it to a good cause may feel like a fitting end. You can do this via giveacar.co.uk or CharityCar, which will collect your car, complete the paperwork and transfer the full amount you would have received to the charity of your choice. They have lots to choose from, including Oxfam, Cancer Research UK and the World Wildlife Fund.
8. DON'T 'PART-OUT' A CAR UNLESS YOU KNOW WHAT YOU'RE DOING
Some motorists prefer to sell off parts such as tyres and batteries individually and then negotiate directly with a scrapyard for the remainder. This can be tricky however as many scrapyards only accept vehicles that have all their essential parts. It's a strategy best left to experienced amateur or professional mechanics. If you don't fit into this category then don't attempt it – you're unlikely to get a better price than you would selling to an online site.