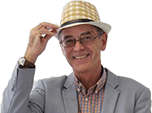 Q
BEST FUELS: Which are currently the best fuels. Where can I buy fuel cheapest? And what should I use to protect older engines against corrosion from ethanol in petrol?
A
Shell V-Power Nitro+ petrol and Shell V-Power Nitro+ diesel.
It costs around 8p a litre (5.7% more) more than Shell Fuelsave or Shell ordinary premium fuels, but in my experience gives 9% better mog
Previous feedback was that BP Ultimate diesel was the best diesel giving smoother running, more power and better economy to justify its higher price. Greenergy City Diesel sold by some supermarkets has the necessary lubricity. 
Shell Optimax 98Ron was the best petrol in the 1990s, giving better performance and economy for most (though not all) cars by improving torque under load at low revs, thereby allowing lower revs to be safely used. This was replaced in around 2004 by Shell V-Power 99Ron part bioethanol which is even better, and subseqwuently by Shell V-Power Nitro+ which is better still.
Shell and Texaco petrol traditionally had the best detergent packages, but BP Ultimate petrol has a good one too, and Esso has also introduced a high detergent petrol.
Lack of detergent and a high proportion of short runs from cold is what causes most petrol engine fuel system problems, so if you buy your petrol from a supermarket seek written assurance that it at least meets and preferably far exceeds the British Standard for detergent in petrol.

In early 2006, Tesco intoduced a part-bioethanol 99Ron superunleaded by Greenergy. Information at www.greenergy.com/products/99_octane.html

(BUT SEE WARNING BELOW)

As of 8th February 2006, Tesco Fuel Stations selling 99Ron Super are:-

Abingdon Extra
Andover
Ashford Crooksft Extr
Ashford Middlesex
Ashford Park Farm
Aylesbury 2
Basildon Langdon Hill
Baldock Extra
Bar Hill Cambs Extra
Barking
Barkingside
Basildon 1
Basingstoke
Bedford 1
Bedford 2
Bishops Stortford
Bognor
Borehamwood Extra
Bracknell North
Brent Cross Hendon Wy
Brent Park
Broadstairs Extra
Bromley By Bow
Brooklands Extra
Burgess Hill
Bursledon Twrs Extra
Bury St Edmunds
Chelmsford 2
Cheshunt Extra
Chichester Extra
Colchester 2
Colchester Extra
Colney Hatch
Crawley Hazelwick
Dereham
Didcot
Dover
Dunstable
Eastbourne Extra
Elmers End
Ely
Feltham
Feltham Dukes Green
Flitwick
Gallions Reach Extra
Gatwick Extra
Gillingham Kent
Goodmayes Extra
Great Yarmouth
Harlow Church Langley
Harlow Edinburgh Way
Hastings
Hatfield
Havant Langstone Harb
Hayes Bulls B/Dge Ext
Hemel Hempstead
Horsham
Ipswich Extra
Kettering
Kings Lynn
Lakeside Extra
Lea Valley Extra
Leatherhead
Lewisham
Littlehampton
Lowestoft 2
Lunsford Park Extra
M K Kingston Extra
Maidstone Grove Green
Maldon
Martlesham
Milton
Milton Keynes Bletch
Milton Keynes Wolvert
New Malden Extra
Newbury Extra
Newmarket
Northampton South Ext
Osterley
Oxford 2
Peterborough Extra
Pitsea Extra
Ponders End
Poole 3 Fleets Cnr
Poole 4 Branksome
Potters Bar
Purley Extra
Rainham Essex Extra
Ramsgate Manston
Reading Extra
Romford Gallws Cn Ext
Saffron Walden
Salisbury 2
Sandhurst Extra
Sevenoaks Riverhead
Shoreham
Sidcup
Slough Wellington Ext
Southend
Southwark
St Neots
Stevenage Extra
Sudbury
Sunbury Extra
Surrey Quays
Sutton-Cheam Pk Farm
Twickenham
Watford Extra
Whitstable Extra
Winchester
Yeading Extra

WARNING (added 2-3-2007)

Information has come in from the BBC (clarified by readers) that a batch of Greenergy 99Ron petrol sold by both Tesco and Morrisons has been destroying the lambda sensors of engines over the previous week to ten days. Many hundreds, if not thousands, have been affected. If you are one, Keep your petrol receipts because you are going to need them to get any repairs to your cars paid for by the supermarkets.

Cheap Petrol

To check the cheapest branded or no branded petrol in your area, go to www.petrolprices.com
14-6-2012: Millers Oils' fuel additives range won FBHVC 'A' rating for ethanol corrosion protection.
Yorkshire specialist oil developer and producer Millers Oils has received an 'A' rating by the Federation of British Historic Vehicle Clubs (FBHVC) for its range of classic vehicle fuel additives. The products protect all types of classic vehicles against potential fuel system corrosion caused by the ethanol found in modern petrol blends.
"The issues surrounding increasing levels of ethanol in modern fuel are a cause for concern throughout the classic vehicle world," said Millers Oils' technical director Martyn Mann. "Petrol has contained up to 5% ethanol for some time, but recent changes in legislation permit up to 10% ethanol concentration. This is well beyond the level easily tolerated by classic vehicle fuel systems. Our additives are tailored to the various vehicle types that could be affected. To have them all endorsed by the FBHVC provides customers with a peace of mind through independent test results that prove the product works."
The three products endorsed are Millers EPS, VSPe and VSPe Power Plus:
•EPS provides ethanol protection;
•VSPe provides ethanol protection and lead replacement;
•VSPe Power Plus provides both these qualities plus an octane booster.
The range covers the differing requirements of classic cars, motorcycles and other vehicles or even engines, for example lawnmowers and static engines from different eras.
The tests by the FBHVC were carried out over a 12 month period to evaluate the corrosion protection provided to complete fuel systems including the tank, pipework and metering system (carburettor or injectors). The products were developed at Millers Oils' state of the art R+D laboratories at the company's Yorkshire headquarters. "We are continually developing new products for vehicles of all ages, to help them run better and keep them on the road for longer," said Mann. "These additives will become increasingly important as ethanol levels in fuel rise further. As the calorific value of fuel decreases due to the rising ethanol content, the power boost provided by the octane uplift helps to keep classic machines running as they should." More at www.millersoils.co.uk