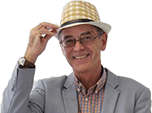 Q
How does Admiral MultiCar Insurance actually work?
A
Multicar insurance policies enable owners to insure numerous cars on the same insurance policy and so gain a discount on their premiums.
Some people still find the concept of MultiCar insurance confusing. 
Here is how the Admiral MultiCar insurance works: 
1.         The first car on the MultiCar policy gets a discount straightaway regardless how long afterwards the other cars will join the policy.
2.         All additional cars stay with their current insurer(s) until the end of their existing policies. Only then do they join the MultiCar policy.
3.         Once all the cars are on the Admiral MultiCar policy they have their renewal dates aligned with the first car on cover.
4.         During the first year, all additional cars joining the policy only pay for the time they are on cover, not for the entire year.
5.         As long as the additional cars join the policy for more than 3 months, they will earn a full year's No Claims Bonus.
6.         A MultiCar policy can have between 2 and 5 cars on cover. Each car owns its own MultiCar discount, has its own policyholder and can have 5 additional named drivers.
7.         If one policyholder on the MultiCar policy makes a claim, only their No Claims Bonus will be affected.
8.         The cars don't need to be registered at the same address as long as they are owned by immediate family members. So for example a son or daughter away at university could be included on the policy.
9.         A MultiCar policy can include classic cars and campervans.
Price comparison sites do not cover Admiral MultiCar policies.
http://www.admiral.com/multi-car-insurance/ 
Some other brokers/insurers offering MultiCar and even MultiEverything policies are:
http://www.lv.com/car-insurance/information/multi-car-insurance
http://www.primoplc.com (with Zurich), tel: 08000 355638.