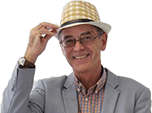 According to the criteria that you've selected, these are the cars that best suit your requirements:
Remember a time when everyone who wanted a well-equipped and good value crossover bought a Nissan Qashqai? Now the family crossover buyer has a wide range of affordable SUVs to choose from: the SEAT Ateca, Skoda Karoq, Renault Kadjar and Ford Kuga to name a few. Oh, and the Kia Sportage. Since the...

You might think the Porsche Macan is just a cash-in but there is a lot more to it than marketing.  For starters, it is a proper Porsche, with sports car handling provided by a physics defying body control, which gives huge amounts of grip and poise that contradicts the Macan's tall and upright styling....

You can't really overstate the desirability of the XC40. Its bluff, boxy shape, angular contrasting roof is complete with a colour palette that's so on-trend it would make Farrow and Ball proud. The interior, too, features a range of materials and finishes that make an Audi or BMW look rather unimaginative,...

After years of playing it safe with dull but worthy cars, the C-HR is a welcome return to more interesting car design for Toyota. But angular, coupe-crossover styling isn't all the C-HR has going for it – it's economical, practical and good to drive. The only problem is its steep price. There is no...

Who'd have guessed that the highly polarising BMW X6 would start a niche. Yet here we are with the Mercedes-Benz GLC Coupe. It's a car cut from the same cloth - take an SUV, make it less practical, charge more for it. But the GLC Coupe is not a direct rival to the X6, rather it's pitched squarely...
Want to narrow the choices down? Which of these is most important to you?
Or you can choose something else:
Yours sincerely, Honest John