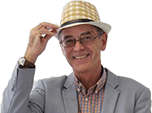 Data bank: Load luggers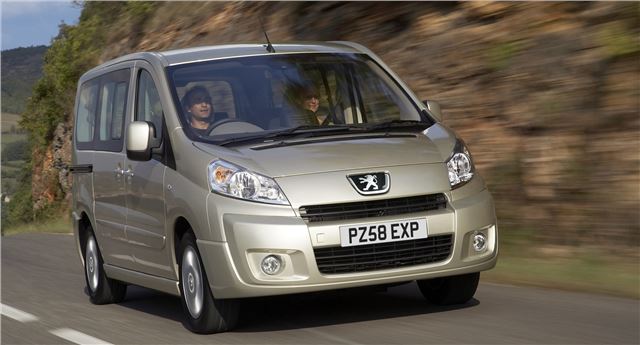 If you're moving house, or if you're in the business of moving things like furniture and white goods, there's a good chance you'll need a big, spacious car. There is a problem with that, though – most of the time when you thumb through a brochure you'll only come across the load space figure in a table, and it'll be hard to locate and difficult to understand.
On top of that you'll have to gather lots of brochures and magazines to collect the data on which car has the biggest boot and represents the best value. 
To make it simpler for you we've sorted through all of our data to find new vehicles with the largest load space. To make it simple we've taken the 'minimum' load space figure, which is the amount of room available with all of the seats in place.
10. Fiat Doblo – 790 litres – from £13,300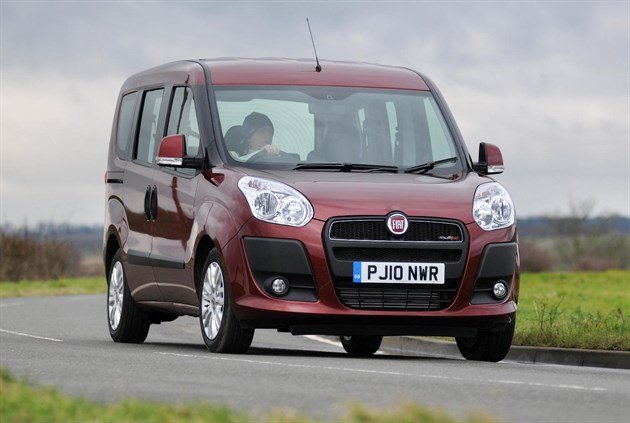 The Doblo is available from £13,300 and, besides a fairly generous luggage area of 790 litres (3200 litres if you fold the seats down) you get a reasonable fuel economy figure, particularly in the 1.6-litre Multijet diesel. It's one of several van based vehicles to make the top ten.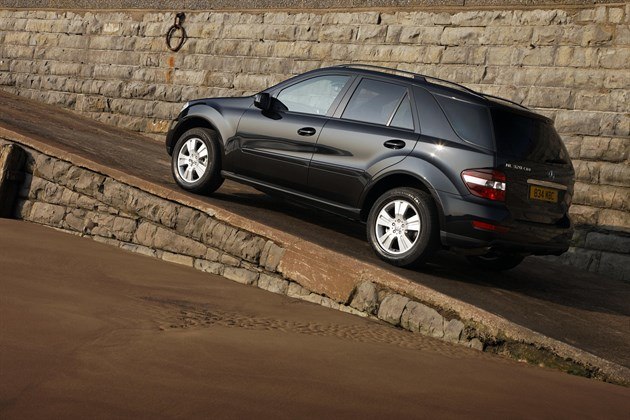 One of the more expensive vehicles in the top ten, the M-Class Mercedes is about to be replaced with a new model, but for now it ranks ninth in the list with a 833 litres of luggage space. That can be expanded to 2050 with some seat folding. It's one of two Mercedes-Benzes to make the list, and is as luxurious as you'd hope from the German maker.
8. Hyundai i800 – 851 litres – £21,355
The i800 isn't a common sight on UK roads, perhaps because not many people know it exists. The model range is simple, with one trim level and engine type - a 2.5-litre diesel. Even with eight seats there is space for 851 litres of luggage, making it ideal airport shuttle material, but for those who need to carry lots of children and their stuff it's not too bad either.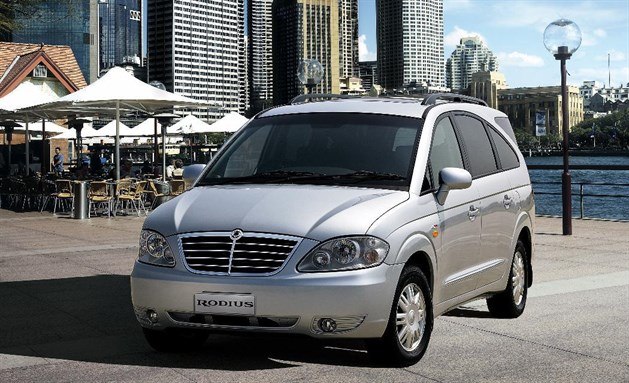 It might well be the most hilariously ugly car on sale, but it's extraordinarily spacious, too. There are three rows of seats, all of which provide decent leg and head room, and there's a generous load area of 875 litres. It can be expanded to a huge 3,043 litres if you take the seats out, too, which is enough for almost everyone's needs. There's a five year 250,000 mile warranty, too, for those worried about a the fairly obscure brand.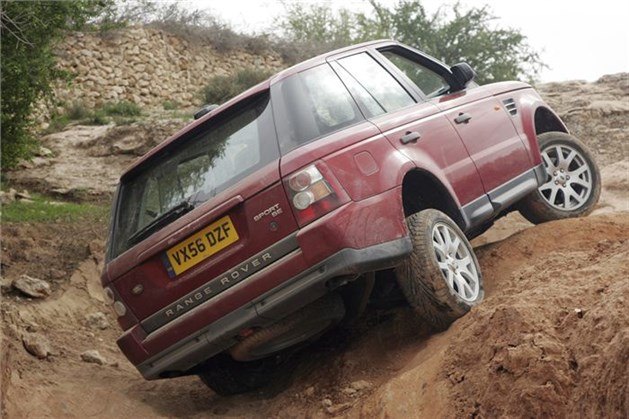 With the launch of the Evoque it might seem curious to continue with the Range Rover Sport. This is, of course, unless you need to carry masses of stuff and you don't want to fork out for the fully fledged Range Rover (which is also in this list). The Range Rover Sport is still a tremendous car and basic models are substantially cheaper than the 'proper' Range Rover. 958 litres of space is plenty too.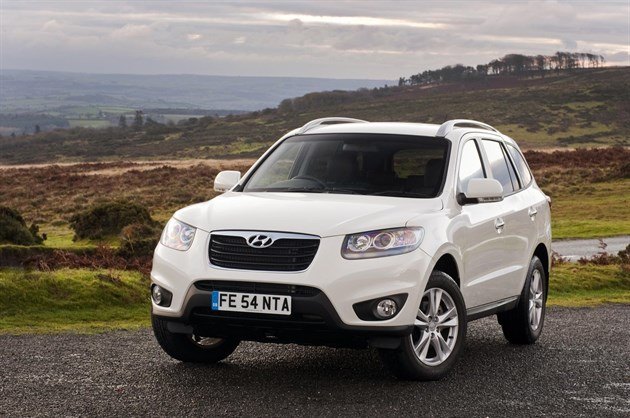 Big, spacious, well equipped and not that expensive, the Santa Fe makes sense for a lot of buyers. It's rather good on rough tracks, too, so if you're out in the country, need to carry a lot of equipment and don't want to spend a fortune on the likes of a Land Rover then it's a wise choice, thanks to a sensible list price and 969 litres of luggage space, just one litre less than the Viano below.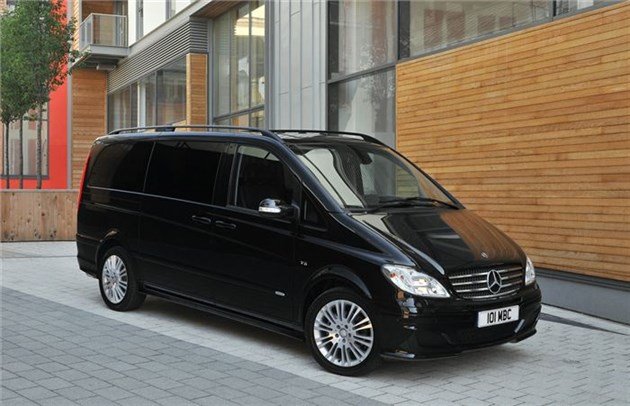 There might only be one litre of luggage space separating the Viano from the Santa Fe, but besides luggage space they nothing like one another. The Viano long wheelbase (there is a short wheelbase model with a smaller load area) is a bit like a van, but with the luxuries cranked up. It has eight seats, loads of room and is, after all is said and done, a Mercedes-Benz - which is enough for most people. It's better suited to corporate work, though.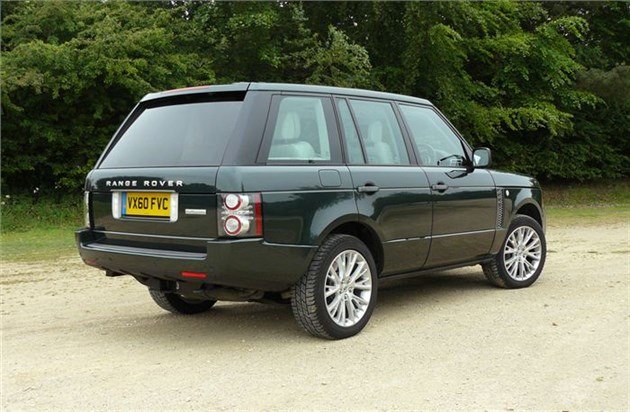 The 'basic' Range Rover Autobiography isn't exactly cheap at just shy of £70,000, but it is, perhaps, the most complete car you can buy. It's luxurious, quiet, packed with technology, spacious, speedy and works over almost any terrain. For those with enough money it's one of the finest cars on sale. It's got a decent luggage area too, at 994 litres.
2. Kia Sedona – 1083 litres – from £20,995
It's fair to say the Sedona isn't the most popular car on sale today. In fact, you probably don't even know what it looks like because so it's so anonymously styled... but if you want to move a lot of things and a lot of people at once then it's worth your consideration. It's quite well equipped, too, particularly in higher trim levels, which benefit from a reversing camera and leather seats.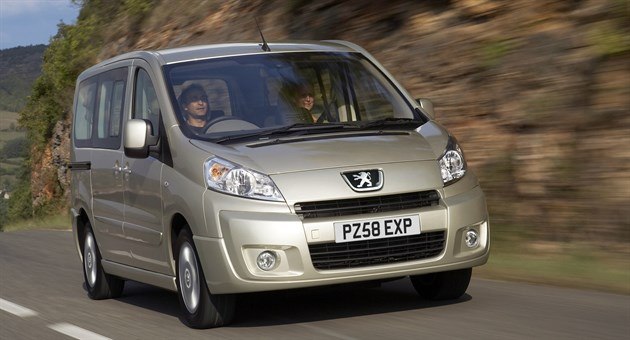 Peugeot 'Tepee' models are based on commercial vehicles but with creature comforts like windows, rear seats and upholstery. The benefit of using a Peugeot Expert as the basis for an MPV is the huge load space – 1,400 litres in higher spec models. It's genuinely gigantic, and shy of buying a van it's hard to do better for outright cargo space. So if you need to carry a lot it's the one to pick.
For more details, facts and figures on these cars or on any others, whether large or small, visit our specs section.
Comments