Top 10: Petrol v diesel - estates
Diesel may offer better economy on paper, but that doesn't necessarily mean it always provides the lowest overall running costs compared to a petrol equivalent. Diesel costs more at the pumps and there's almost always a purchase premium, so it can take an unfeasibly high mileage to claw back the diesel premium in mpg savings.
Here are ten of our favourite estates, with like-for-like petrol and diesel versions compared to show which is the most cost-effective over the long term. 
If you'd like to compare any make or model you can use our Fuel Cost Calculator.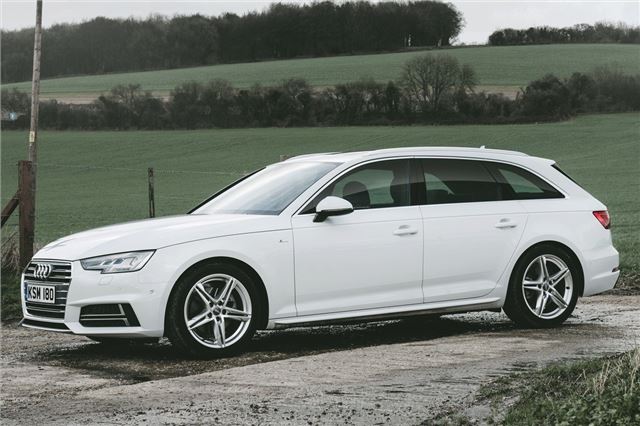 1


Audi A4 Avant Sport – diesel
Diesel requires 78,605 miles to break even
Ultra isn't just the name of a football hooligan, it's also the name of an especially parsimonious Audi diesel engine – a hooligan of efficiency, if you like.
The difficulty in picking a clear winner here is down to the subjective stuff. On one hand, the 190PS TFSI petrol A4 is quicker and smoother than the 190PS TDI Ultra, plus it will take diesel owners 79,000 miles to break even given the £2,350 diesel price premium. Petrol wins, right? That said, the diesel has more torque and so is better suited to the business of carrying heavy loads. And this latest 2.0-litre TDI engine is just about the quietest four-cylinder diesel you'll ever experience. Decisions, decisions.  
Comments