Honest John's Motoring Agony Column 13-04-2019 Part 1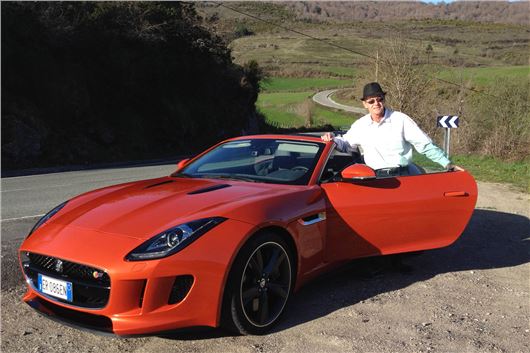 Published 12 April 2019
Answers about flatspotted tyres, Ingenium diesel, Suzuki Baleno, hydrogen fuel cell and, in part 2, assisted hill start, Hyundai Santa Fe, Peugeot 2008, Vauxhall Mokka X and more. 
As usual, emails to Honest John should be addressed to: letters@honestjohn.co.uk  Please try to keep them as short as possible.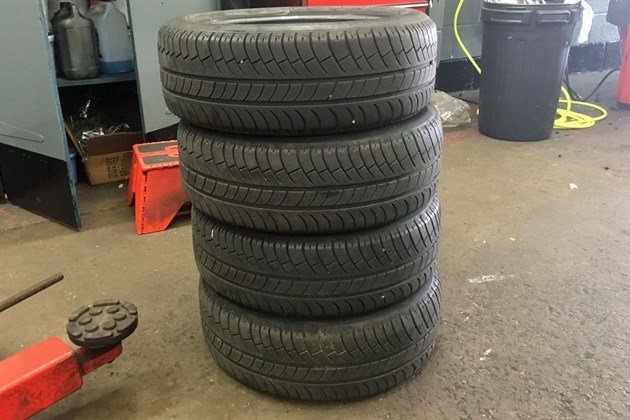 Saving Energy
I have a 2013 Mercedes B180 auto with 72,000miles and have been delighted with the car. I have always used Michelin tyres: 205/55/16 Energy Saver, as originally fitted. I had 2 new tyres on the front in 2015 and recently went back for re-balancing because the front of the car appeared to be oscillating, particularly at low speeds. On spinning the wheels on the balancing machine both tyres appear to have gone oval. There is still 5mm of tread left on both so plenty of life left. Do you have any idea of the possible cause? Have you heard of this problem previously and do you think I have any comeback on Michelin?
DC, Retford
Possibly from being parked for a long time in the same place with no movement and with insufficient pressure in the tyres. Don't blame Michelin. I took a set of 11-year-old Energy Savers off a car this month and they were still round with plenty of tread, just a bit hard. (The reason for taking them off was to test a set of Continental AllSeason Contacts.)
Emission accomplished
I see you warned a correspondent off Jaguar diesels until they have sorted their engines out. I thought that the 2016 models onwards met the latest EU pollution specs? My 2017 XF 2.0D is a great car to drive, and you would hardly know it is a diesel. I get 50mpg on longish runs, better than my partner's 1.0 Fiesta and I would no doubt beat that with a lighter right foot. Surely pollution should take into account the way diesels sip fuel. You are lucky to get 30mpg from a 2-litre petrol engine. Petrol engines can be gas-guzzlers.
CL, Woodford
Check the good/bad sections here and you will soon see what I am on about: /carbycar/land-rover#used/ Transverse Ingenium diesels are particularly bad. Longitudinal Ingeniums (as in your XF) much better because the DPFs can be close coupled. V6 diesels are starting to give trouble. JLR 2016-2018 Ingenium diesels were recalled by the VCA over emissions in March.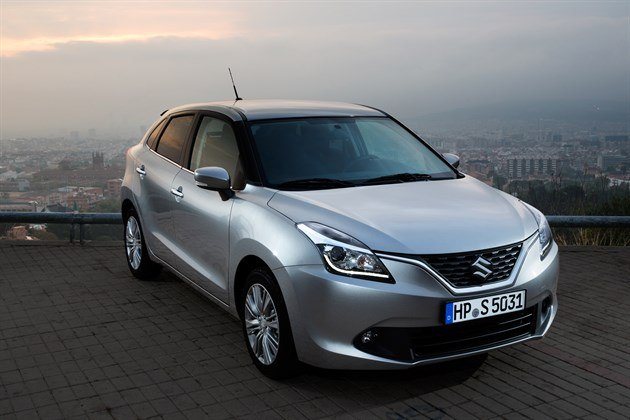 Enough is enough 
I currently drive a Suzuki S Cross CVT and have been very pleased  with it since purchase new 3.5 years ago. When visiting a Suzuki  showroom recently I looked at a Baleno CVT model that seemed to  have a good finish and many extras included in the price. Not having seen this vehicle on the road or ever having seen it mentioned in your column I write to ask your thoughts on this car. It was  listed  as  having a 1.0 litre petrol engine with a turbo, whereas my present S-Cross is a 1.6. Is the Baleno engine powerful enough?
JS, via email
Unlike your S Cross, the Baleno is not a CVT. Has a 6-speed torque converter auto. Tested here: /road-tests/suzuki/suzuki-baleno-2016-road-test/ The Swift auto is even better: /road-tests/suzuki/suzuki-swift-10-boosterjet-automatic-2017-road-test/ (The S Cross had a Very confusing history of automatic transmissions: CVT from 2013 to 2015; Dual Clutch Transmission from 2015 to 2016; then 6-speed torque converter from September 2016.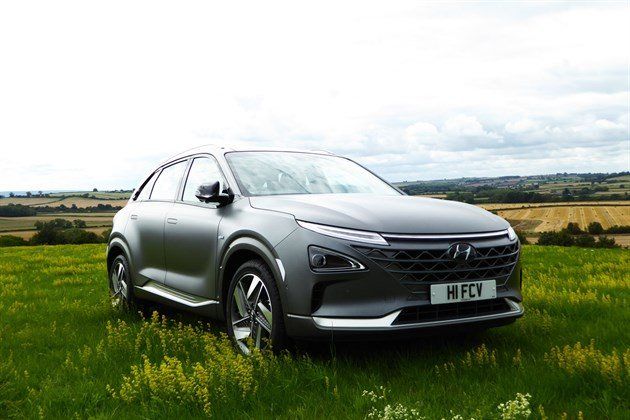 Hydro electric
I've never been convinced about battery powered cars for all the reasons you stated in your answer headed 'Fossil Fools'. I've heard the Japanese are rolling out Hydrogen cell cars which don't require huge packs of batteries, don't need recharging, have the same range as petrol/diesel cars following a refill and the Hydrogen cell bi-product is water vapour. So why are manufacturers building battery cars and factories to manufacture batteries with all the associated problems?
CT, via email
Technically, hydrogen fuel cell cars are more complex and more expensive to make. And then, of course, there is the problem of producing the hydrogen fuel. Here's one: /carbycar/hyundai/nexo/ Here's another: /road-tests/toyota/toyota-mirai-2015-road-test/ And here might be the answer to distributing the fuel: /news/miscellaneous/2019-04/toyota-comes-up-with-a-compact-self-contained-hydrogen-fuel-station/
Disco sorted?
I'm considering purchasing a Land Rover Discovery Sport diesel, but in your response to a letter last week you said that "you wouldn't get involved with any JLR diesels until the company has sorted them out".  What did you mean by that and what is your recommended alternative power unit for this vehicle? 
HC, via email
See the land rover entries in http://www.honestjohn.co.uk/carbycar/ Ingenium diesels now subject of an emissions recall. Until the complaints stop rolling in, my recommendation is to go for a Honda CR-V hybrid: /road-tests/honda/honda-cr-v-hybrid-2019-road-test/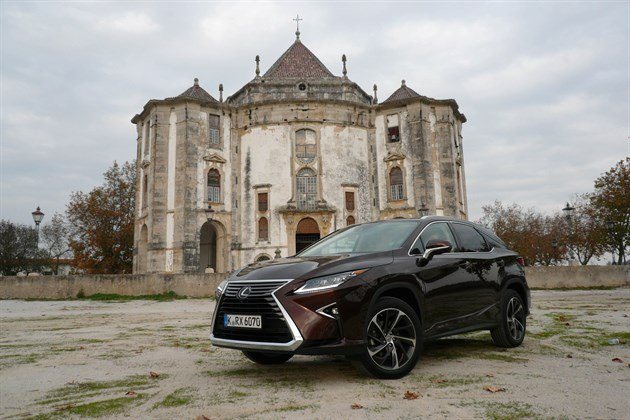 Lux-us
Can you advise on a replacement car for us  later this year? We have driven a succession of Range Rovers and currently have a Vogue SE with the diesel 4.4 engine. The car is lovely and my wife adores its comfort, although I am dreading the depreciation when we come to trade it in later this year. We need an AWD SUV with the same comfort as the Range Rover and a big enough boot for our two large dogs. We do about 10k miles a year. A hybrid car may be acceptable. We change our cars every 3 years.
MC, via email
Lexus RX450h: /road-tests/lexus/lexus-rx450h-and-rx200t-2016-road-test/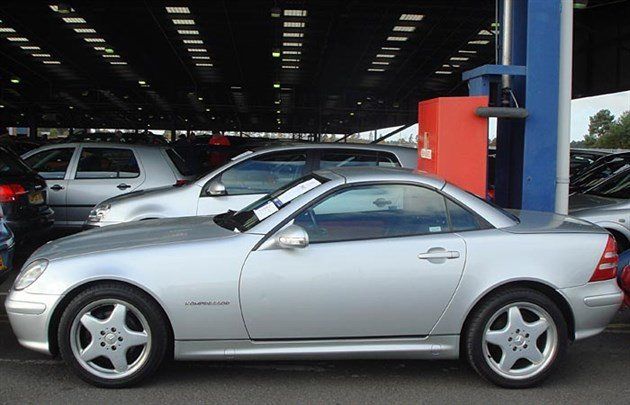 Oil SLK 
I have owned a Mercedes 230SLK for over 15 years. The car is more than 19 years old, first registered in September 1999. Over the last 18 months I have noticed the engine is using more oil with the warning light coming on and, when checking, found the dipstick to register the minimum. There were no tell-tale leaks on the garage floor; no oil in the water and no noticeable smoke coming from the exhaust and so for 6 months I just topped the oil up and, at the annual service in August, mentioned it to my garage. They found minor leaks, which they fixed but could offer no other explanation. They asked me to note the next time the oil light came on and how much oil it took to top it back up and they would compare the oil use against the mileage covered and check with the Mercedes manual. In October the light came on and it took 2.3 litres of oil to top it up. The car had done just over 1,000 miles during this period. They advised me that this was excessive but still could not supply me with an alternative explanation. Some weeks later I had a chance conversation with an RAC man after having a problem starting the car. He felt that the rings were gone and that it would be extremely costly to repair as it involved an engine rebuild. Since that time I have continued to top up the oil but have now noticed that the warning light comes on following high revs driving, e.g. accelerating up a hill, and then goes off when the revs drop back down. When I have checked the oil level it is well above minimum and closer to maximum. It seems that the oil level in the sump drops prompting the light to come on and then recovers later almost as if there was a blockage in the system which clears itself. I would appreciate your opinion and, as importantly, what I can do about it.
HD, Cardiff 
That indicates to me that the valve stem oil seals are failing. Might be possible to get them replaced without removing the head.
Non-starter 
My 2013 VW Polo would not start last Wednesday. I thought it was a flat battery. Green Flag recovery towed it to Windrush Volkswagen in Maidenhead where I bought the car new and have serviced it there regularly. The dealer phoned me on Wednesday morning telling me that it would cost £99 to do diagnostic tests to check what was wrong. On Friday they sent me a message saying the problem was low compression in the engine caused by inlet valves not sealing properly. I have absolutely no idea what they were talking about. They said it would cost me another £504 to make further tests and would let me know on Monday. I phoned them this morning and they said they would phone me back before lunch. My car has done less than 24,000 miles in almost six years, serviced by the dealer garage every year. Do you think it could be wear and tear? Or a defect in the car engine? I am very concerned about the cost. I have used this dealer for the last 14 years and I had bought 4 cars from him. I supposed they know that I am a widow and I know nothing about cars. Your advice will be greatly appreciated.
PF, via email
The inlet valve not sealing properly could be caused by carbon build-up in a direct injection petrol engine, possibly the result of repeated short runs from cold starts using supermarket petrol. This can sometimes be cleaned up by the Terraclean process. It does not necessarily mean that the engine has to be dismantled. Ask the dealer what precisely the £504 is for? If might be to Terraclean the valves.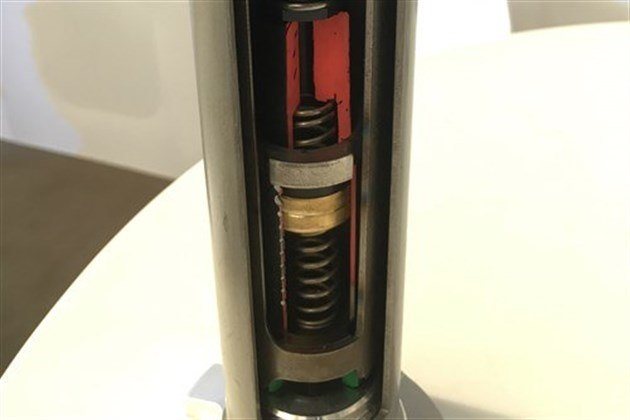 Comfort sprung
Way back in the early 1970s I had a Citroen GS with the Oleo-Pneumatic suspension system. It proved to be the most comfortable car I have ever owned. Your early 2018 review of Citroen's updated C4 Cactus with the new "comfort" suspension looked very promising and I am wondering what your readers are saying with nearly a year of experience? My wife and I are now in our early 80s and, for her 
particularly, comfort in a car is especially important as every little road imperfection attacks her aching back. For the past 30 years or so our family car has been a string of Renault Meganes and Clios, with which we have been very satisfied, but now we need to concentrate on comfort, despite our relatively short journeys. Is the Cactus really as comfortable as Citroen portrays? And, do you know when the C3 will be offered with the new suspension?

PG, via email
The Citroen Advanced Comfort system is a combination of a new type of progressive hydraulic damping that allows for softer springs and also a new type of seats. Obviously, they work better with smaller wheel sizes and deeper profile tyres: /news/new-cars/2017-10/citroen-c4-cactus-advanced-comfort/ 
Burns night
I would appreciate your comments on my 14-month old MINI Cooper petrol model with 18,000 miles. This is my 4th MINI, purchased from the same supplier. I had not had any problems with the car and had  arranged to have it serviced as part of my purchase agreement. The day before it was going in for the service, I had a round trip of 40 miles.  On the return part of the trip I could sense that something was not right with the clutch/gearbox area. Also, a warning note flashed onto the dashboard indicating that the clutch/gearbox was getting hot. On travelling slowly home I was within 400 metres of our home when it stopped. No matter which gear we put the car in it would not move. I arranged to have it taken to the dealer where, over the next few days, the main service was completed, except they informed me that I  needed a new clutch, etc. This, they then said, was due to me driving with my foot on the clutch pedal. I don't, but they refused to repair the car unless I paid for a new clutch, etc., as it would not be under the guarantee. I have driven cars of all  types for over 60years , both in UK and abroad. I had to pay £2,500 to get my car back after renewing the problem area. I would appreciate your comments on the reliability of this area on present cars, plus I will probably get my solicitor involved.
SS, North Lincs
This is not a regular problem with the F56 MINI. A manufacturer rarely warrants a clutch beyond 6 months because a determined driver could if he wished destroy it in 15 minutes.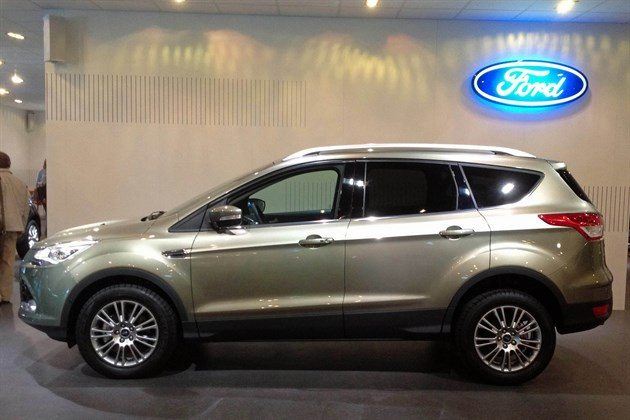 Fluid situation 
I own a 2014 Ford Kuga 2.0 TDCi 180. I took it to Ford for its annual service in 2017 with the odometer reading 30,205 miles. Ford carried out a 37,500-mile service. They also suggested "Powershift gearbox change oil and filter", which I declined. Last year's annual service was carried out by an independent garage. I asked about the oil and filter change and was told that it wasn't necessary until  100,000 miles. Last week I read with interest your note saying "the clutch pack and transmission share the same fluid so the unit requires fresh fluid and a filter every three years or 38,000 miles)". Is the fluid and filter that you say needs changing, the same as that previously suggested by Ford and was the independent garage incorrect in their advice?
IP, via email
Yes. Failure to change the wet clutch Powershift fluid and filter because owners resent paying for the job is the main cause of wet clutch Powershift failures.
High maintenance
In March last year part-exchanged my much-loved VW Tiguan (95k trouble-free motoring) for a June 2012 Ford Kuga Titanium 4x4 TDCi Powershift auto with 32k miles on the clock. It pulls my caravan well with more stability on the road than the Tiguan, but the transmission is not as smooth from take-off. I have covered 14k miles since purchase. I see in the service book that the gearbox oil and filter were changed at 18k miles. Have there been problems with this gearbox? Secondly, do you think I should have timing belt, tensioner and pump changed prior to the recommended mileage due to hitherto low annual mileage? 
RW, vi email
This is a 6-speed wet clutch Powershift and it require fresh fluid and filter every 3 years or every 38,000 miles whichever comes first, so, particularly after towing that can burn the fluid, I would get this changed again. I think it's also overdue a timing belt, tensioner, waterpump and aux belt replacement.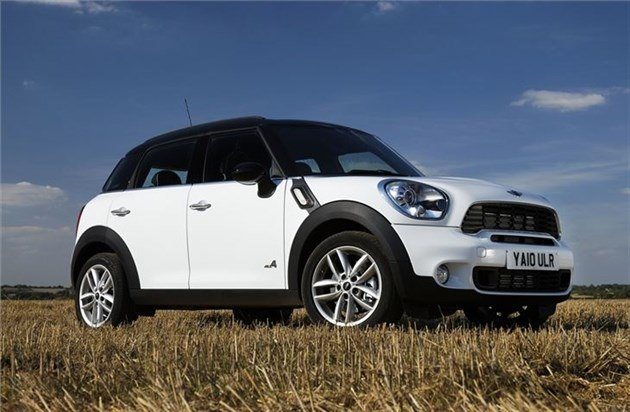 Right charger
We have a 2016 MINI Cooper S All4 with 13,000 miles. The car is now covering only 900 miles a year, is used infrequently, with mainly short journeys up to 15 miles round trip with the auto stop/start disabled. A battery warning light came up recently, which according to the handbook, means 'severely discharged'. On taking the car to our local garage, it still had 55% charge and they successfully re-charged to 100%. I believe it would make sense to keep the battery charged whilst the vehicle is parked in the garage. Can you please recommend a suitable type of battery charger.
SP, via email
I have a similarly little used car. But what I do is make a point of taking it on a 20 - 30 mile run at least once a month. That keeps the battery nicely charged. Readers recommend Accumate battery conditioning float chargers. (https://accumate.co.uk/accumate.htm) A couple of other brands are CTEK and Ring, from Halfords.
The story unfolds
At the beginning of December I took delivery of a new car. It turned out to be not as described in the literature from which I chose the level of trim. It is not fitted with the electric folding and heated door mirrors that should be on that model. The dealer did not tell me of the deficiency until handover and in accordance with the Consumer Rights Act I gave him the opportunity to rectify the omission. After six weeks the dealer told me that a remedy is not possible. A replacement car to the manufacturer's full specification is not available until an uncertain delivery date when, to supply it, the dealer wants an additional payment of £2,400. Having minimised my new car's use since delivery to 700 miles, I have rejected the car and claimed a refund. The dealer is entitled to make a deduction from a full refund for use of the vehicle but under guidance from the Department for Business, Innovations and Skills (BIS) a deduction based upon the consumer's use of a motor vehicle is not the same as the shortfall between the purchase price and the second-hand market value of the vehicle. In these circumstances, can you please suggest how a reasonable deduction from a full refund should be calculated for using the vehicle, assuming that the car has not suffered any damage and is 'as new' apart from its low mileage?
DL, Market Drayton
If you take this to court you might find that a deviation from a brochure description is not sufficient grounds to reject a car. There was a case in the 1990s: Johnson v Hersham and Walton Motors concerning an Aston Martin where such a ruling was made. But this was merely a County Court case. If you attempt to assert your "right" under the Consumer Rights Act 2015 you would probably be setting a case precedent and you might find yourself pitted against considerable opposition. What you have is a 2018/68 registered car and it is now 2019. Your car is second-hand, not new. So it is only worth the value that the market puts upon it, whatever that value is. You might be able to price it using: /used-prices/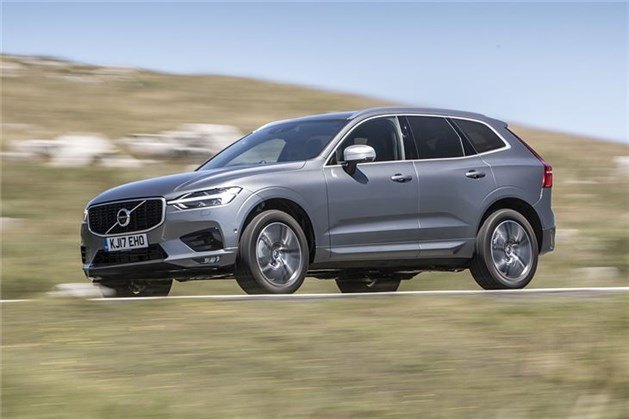 Coatings of many colours
I just bought a new Volvo XC60. Lovely car (saw you weren't that keen). But I have the usual problem of sales pitches asking a fortune to put special coating over the paint. In the good old days I used a product called Liquid Diamond (Polymer sealant, forget the company, possibly Simoniz?) and  it was brilliant. We used to use it for all our motorbikes and cars (I was a traffic policeman); my own bikes and cars as well and, after a few coats, the vehicles were protected from the salt and road dirt, etc., only needing a quick wash or a hose at home to bring back to a nice condition. I now live next to the sea in wet Donegal, Ireland and use a few coats of Autoglym, but it's not the same. Any suggestions and other good products to produce those same results as can't find anything to match ?
PG, via email
Autoglym Lifeshine is a ceramic coating that really needs to be professionally applied. Autoglym High Def Wax, you can apply yourself. I received a few accolades recently for the Diamondbrite ceramic coating, that might be the same basic stuff you mention.
Agassed at the price
Yesterday, my trouble-free 2016 petrol Honda Civic Tourer (the one you recommended 3 years ago! had its 3-year service (£260 for oil, filter, brake fluid change). This was for a '37,500-mile' service, though it has done less than 10k. It had earlier passed its 1st MoT with flying colours. Just before announcing it 'ready', I was offered an aircon service for £65 (not mentioned when the service was booked, nor when I checked it in), so I demurred for the time being, as it seemed to be OK. I remember reading your past advice to blast the cold air through every month or so for a few minutes, (and have also recently read that one should then blast some hot air though likewise), and have been doing that.

MB, via email
£65 is cheap for an aircon regas these days. The reason is that the EC imposed a new refrigerant on the European car industry that costs 5 times as much and seems only to be available from a single supplier (Competition Commission fails again). But this fact is pushing up the price of the old refrigerant (in your car) so if you leave the job for a year it could cost you a lot more.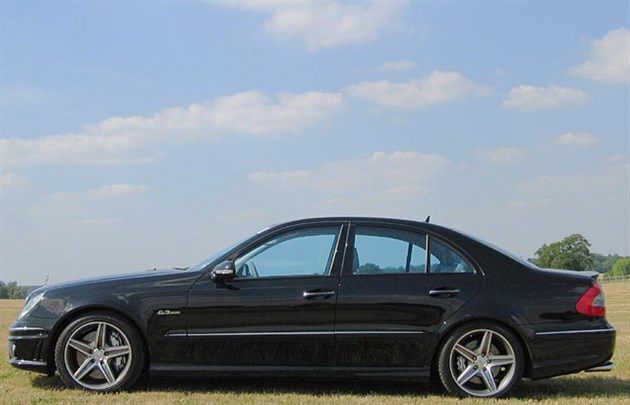 Mild to wild
I am looking to replace my 2010 Octavia 1.6TDi with something more dynamic, fun and up to around £20k (with trade-in). I have seen a 2007 E63 with 120k for £11,280 and am tempted. Are these reliable enough for long-term use? This will be complimented with a second car that will be our daily runabout - the big estate will be used for continental holidays and for long trips to see the far-flung family in the UK, I also have three dogs so need the space. Annual mileage will be low, circa 3-5k - is there anything else to consider?  I keep my cars well maintained and want a chain over belt drive.
MH, via email
A W211 E63 is a mind-blowing car but also a potential wallet buster. A new engine alone is £20k + because they are hand built. More sensible to think along the lines of a Focus ST estate (that has a chain cam 250HP motor).
Click to Honest John's Motoring Agony Column 13-04-2019 Part 2
Comments
Author

Honest John
Latest