Honest John's Motoring Agony Column 16-03-2019 Part 2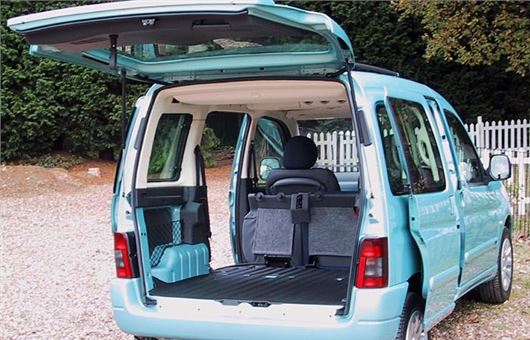 Published 13 March 2019
Click back to Honest John's Motoring Agonies 16-03-2019 Part 1
Man on e-mission 
My London friend has a 2000-registered KIA Sportage 2.0 petrol 4-wheel drive with separate ladder chassis. He is a tradesman and uses the Sportage to transport paint/wood, etc. around, plus a measure of light towing. The Sportage has been reliable, but thirsty. He needs to replace it. He has a budget of up to £5-£6k and is considering a used Skoda Yeti 1.2 manual because you can take the rear seats out and use it like a van. He is mindful of new London congestion charges coming in over the next 2/3 years. He feels he needs to stick with petrol, not diesel. Is the Yeti a good choice? Should he consider alternatives?

AH, via email
Makes sense for practicality, but they don't have a great record, particularly the chain cam 1.2TSI and especially if fitted with the DQ200 7-speed dry clutch DSG: /carbycar/skoda/yeti-2009/good/  He'll probably be better off with a Berlingo Multispace: https://vans.honestjohn.co.uk/van-reviews/citroen/berlingo-multispace-2008/ Though, of course, EU4 compliant petrol engine vans and MPVs will now be at a considerable premium in the London area.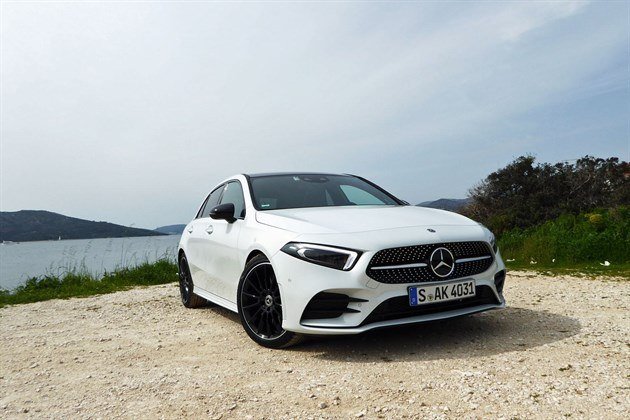 Scraping through
Like Telegraph correspondents, I have been very taken with the new Mercedes A-Class, potentially as my next car. In practical use, however, from owners there are worrying reports of the very low 4-inch ground clearance of the hatchback leading to serious scrapes on speed humps and even on tight downhill bends. This is a major difficulty for me with a steep uphill kerb for my garage. Have you heard of the problem and have you any news that the car in 4-Matic and saloon version may be more forgiving on ground clearance?
GL, via email
Tested here: /road-tests/mercedes-benz/mercedes-benz-a-class-w177-2018-range-road-test/ And to get to some of the places where my colleague was filming we had to negotiate rough ground. Obviously the GLA will be raised on bigger wheels, like the last one: /carbycar/mercedes-benz/gla-2014/ There's also a new B-Class, of course, that might suit you better: /carbycar/mercedes-benz/b-class-2019/ Note that you can now get all of them with MB's own excellent new 2.0 litre diesel rather than the old, belt-cam 1,461cc Renault diesel engine also offered
Transmission period 
I own a December 2015 Ford Focus 1.5 182HP auto. It is a great car and has done 18,000 miles. I always put it in neutral when stationary. My Ford dealer is suggesting a gearbox fluid change for £300. Is this necessary? Is this a gearbox you consider to be unreliable? Is the auto box on the new model any different?
CT, Sale
I think your car has a 6-speed (6F35) torque converter automatic transmission, not the dubious 6-speed dry clutch Powershift. Had it had the higher torque 6-speed wet clutch Powershift then it definitely would need a fluid and filter change. But the 6F35 6-speed torque converter auto should not need a fluid change for a few more years.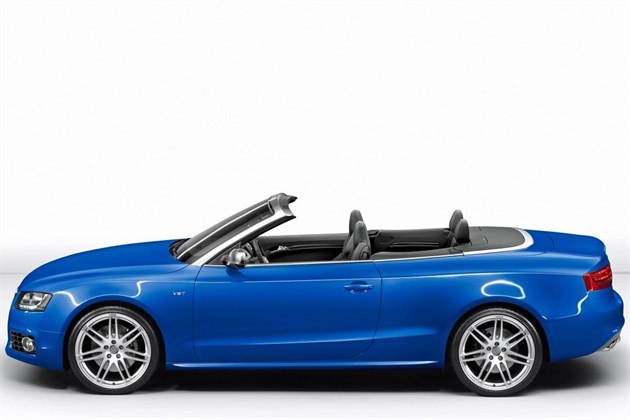 Inch perfect
I changed the wheels of my Audi A5 Cabriolet from 19-inch to 17-inch, and fitted Michelin Cross Climate tyres. I dropped you a line to ask whether there was any problem doing this and you replied positively. You mentioned that I should look forward to enjoying a much better ride comfort on the 17s. You were absolutely right, the 17s are excellent and it feels like a completely different car: much more pleasurable to drive. I actually thought that the 19s needed replacing as they did not behave very well in the wet, but I asked the fitters to measure the tread and they reported that it was still 5-6mm. Before I changed the tyres, I went on a 180-mile trip (Motorway / A roads) in pouring rain and the experience was not pleasant, and I did not feel in full control. I recently made the same trip in pouring rain with 17s and Michelin Cross Climates and the drive was completely different: safe, secure and comfortable. When will people wake up to the fact that low profile tyres and larger diameter wheels are a total waste of money? I spent many years in Canada, and during Winter the so-called 'Muscle Cars' with wide wheels constantly got stuck in even with snow tyres. The weight distribution was spread over too large an area with wide tyres. I've learned my lesson now, thanks for the advice.
BL, Teignmouth      
Many thanks for your positive endorsement. The message is starting to get through, but slowly. Too many kids working on car magazines recommending ridiculous 20-inch wheels with 35 profile tyres.
Taking the train
My daughter has been driving a Toyota Yaris for a year and has inherited my love of cars and driving. Whereas I was able to learn to drive properly as a police officer in the Met and gained a Class 1 pass on an advanced driving course at Hendon, that route and quality of training is not open to her. I would like to send my girl on a course that will equip her to drive to a higher standard with an emphasis on car control, dealing with skids and higher speeds. Are there any reputable courses that would fit these criteria?

SE, via email
IAM Roadsmart is running a series of courses on motor racing circuits where drivers can improve their skills with some proper training. See: https://www.iamroadsmart.com/courses /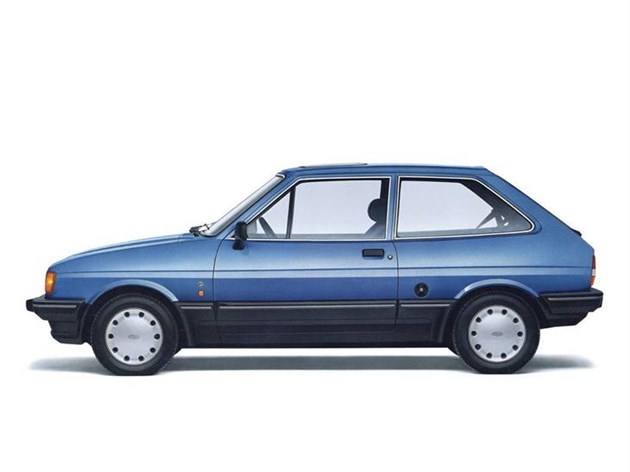 Shifting Ghia 
Thirteen years ago I inherited an immaculate 1986 Ford Fiesta Ghia from my late grandfather. It is in reasonable condition still (and has a low mileage of 60,000), although it has been kept outside and could do with a little TLC to smarten it up again. Bodywork has a couple of small marks and some rust underneath. We have been driving the car up until 12 months ago and it has since been stationary on our drive as it requires a repair - replacement of an anti-roll bar bracket (MoT expired 8 months ago). For various reasons I am now looking to sell the car to upgrade to a more modern second-hand vehicle and would ideally like it to go to someone who is keen to spruce it up and will appreciate it.  Do you have any advice as to how best I could go about selling it? I live in South-East London. I am not sure whether or not it would be worth seeking to get this repair done and a new MoT (we were advised by the local garage that the bracket would need to be made by hand as they were unable to source one).
LB, via email
The best place to find a caring new owner and a decent price is: http://www.fiestaclubgb.co.uk/ Or spread the net a bit wider with https://www.fordownersclub.com/forums/forum/1-ford-fiesta-club/
Modern Jazz? 
We have a 2010 Jazz 1.4 manual, 50,000 miles, regularly serviced, MoT to September, good condition. Thinking about changing it for a younger used Jazz, possibly automatic. I know you've written in the past about some Jazz being better than others. Which do I go for/avoid? And, if I may, what is our Jazz worth, either as a cash sale or in p/x ?

RH, via email
The best current Jazz is the Jazz Sport 1.5iVTEC 130 6-speed manual or CVT-7. It's quick enough, whereas the 1.3iVTEC isn't. Of the Mk IIs, the best was the 1.5iVTEC 120 5-speed torque converter auto. This was actually built at Swindon (among other places) but solely for export to South Africa. We have a Thai built version of it in Thailand. Your 2010 is worth about £2,750 as a part-exchange or £3,500 as a private sale: /used-prices/Honda/Jazz/2010/?q=1.4+Manual/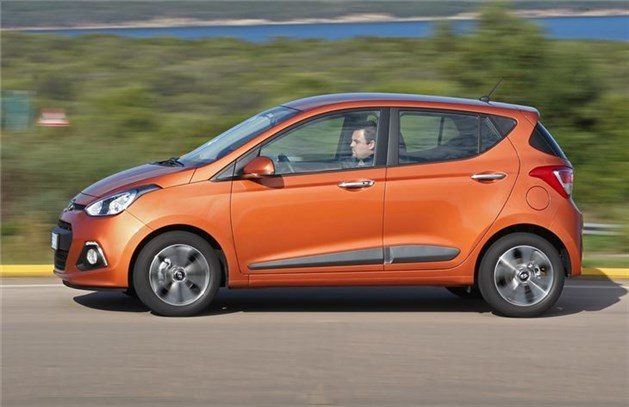 One previous owner
I bought a Hyundai i10 from Southampton's main Hyundai dealer, Richmond. It's new, 68 plate, sold as pre-registered. The logbook wasn't mentioned, and I've since phoned and been told that they retain it for 180 days. It was new with about 70 miles, as it was transferred from their Guildford branch. The salesman programmed my home address into the satnav. There was nothing else there. I knew my way home, it's only a few miles, but the satnav plotted my route with green icons. I can delete them, but every time I programme it, several more green previous destinations are created. I'll go to the dealer shortly.
EF, via email
if you paid the full price for the car (or close to it) then the dealer has no right to retain the V5C for 180 days. You should immediately use a form V62 to register the car in your name, but it will still be a 2nd hand car with you as the 2nd owner and you will be due for the tax. See: https://www.gov.uk/sold-bought-vehicle / I think the green satnav icons might be waypoints.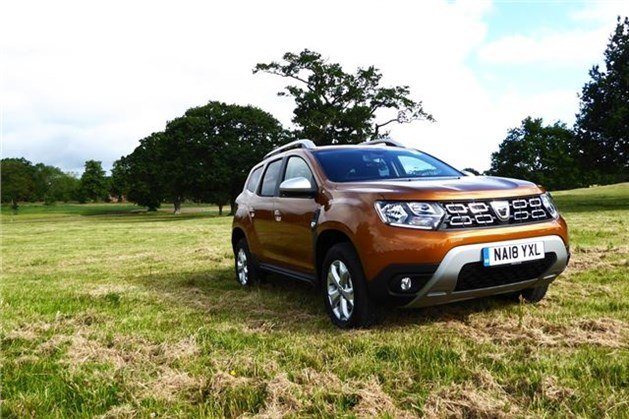 The simple life
We are having huge difficulty looking for a simple, straightforward car, to buy new and run into the ground. We have had great success with the Ford Escort and Focus 2008 (just basic servicing, plus brake pads, tyres, etc), but are wary about the complexities of today's vehicles (too much to go wrong), and recent Ford reliability reports. We need something Focus-sized, with a petrol engine around 1.5 litres that's capable in its own right (i.e. nothing 3 cylinder/ 1 litre and boosted up) which will go reliably for at least 10 years. Air con (and a chain cam) would be good, but we don't need flashy bits like alloy wheels, nor all the start/ stop, lane control, reversing cameras, and other paraphernalia which seem to go with most things on the UK market. And – when it comes to servicing – we would be keen not to have to pay for marble on the dealer's floors. We are looking at the KIA Ceed 1.4, but any thoughts, please?
AM, Storrington
You might find a Dacia Duster 1.6SCe, from £9,995: /road-tests/dacia/dacia-duster-2018-road-test/ Simple, basic, economical and decent to drive and be in.
Governing body
Does any car manufacturer offer a speed limiting device on their cars whereby the driver can set a maximum speed, as opposed to a set speed as in cruise control, with the facility to change that speed limit on the move as one travels from an area with one restricted speed to an area with another restricted speed, say from 50mph to 30mph? 
JI, via email
Most cruise control also includes a speed limiter.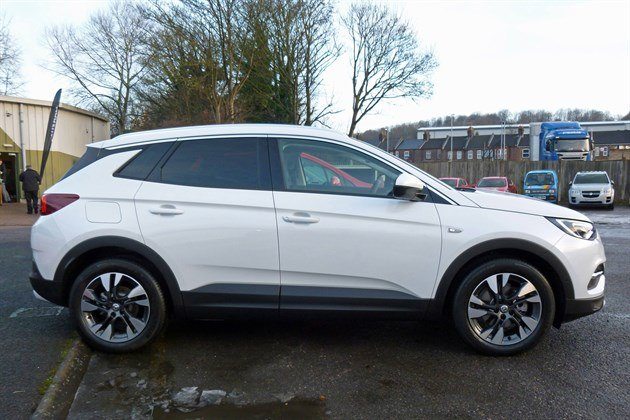 Pound of flash
I've been reading your interesting and informative columns since the mid 90s. How hard it is to find honest unbiased information on cars today. I'm back in the UK for a week and rented a Vauxhall Poundland or Grandstand or some such thing. It's awful. Give me a Cavalier Mk3 any day
RC, via email
'Vauxhall Poundland'. I like that. It's a Peugeot 3008 with all the style ruthlessly removed to appeal to traditional Vauxhall buyers. It seems to work. I see more Vauxhall Crossland Xs and Grandland Xs than Peugeot 2008s and 3008s, but that might have something to do with the huge discounts on the Vauxhalls.
Thinking smaller
My wife has lost height recently, down to 4' 10" and finds that our Toyota Yaris Hybrid no longer gives her the good all-round vision she previously enjoyed. Can you suggest a car that will correct this for her and also has more comfortable suspension. Our garage entrance is only 8-feet wide and we would buy a new car or second hand up to 3 years old with a petrol engine. Our annual  mileage is under 5,000 miles a year. 
LL, via email
I was very impressed by the forward vision from the driver's seat of a KIA Venga when I originally tested it back in 2010. It and the Hyundai ix20 have not changed much since except in engines and gearboxes. The auto is now 6-speed torque converter. See: /road-tests/kia/kia-venga-2010-road-test/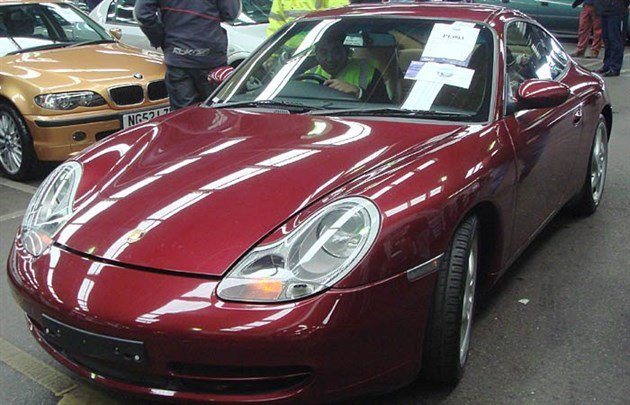 Poor man's Porsche
You always seem to advise against buying Porsche 996. I have just bought a beautiful 1998 996 Coupe Tiptronic 3.4, so no IMS problems. Portiacraft sold this to me for just £12,000 with full in-house 12-month warranty. Fabulous supercar for peanuts with unbelievable warranty package.
CE, Potters Bar 
Reads like a good deal but, of course, it was cheap because it's a 996 with the suspect 1st generation watercooled flat six and the hideous fried egg headlights. Best renew that warranty.
Putting the brakes on
I'm a middle-aged mother, constantly on the school run. My 2008 VW Golf 1.9 TDI with 125k on the clock has been diagnosed with a faulty ABS unit which will cost more than twice what the car is worth to fix. I like the drive and fuel consumption of the VW Golf but need some ideas for alternative 2nd hand makes I should look at. Any pointers you could give me will be greatly appreciated. Many thanks in advance,
IC, via email
The ABS/ESP module can actually be rebuilt by http://www.ecutesting.com for about £400, plus the cost of removing it from the car, shipping to and from and re-fitting. So don't be conned by some venal garage that wants £2,000 to fit a new one. Forget diesel with DPFs and SCR systems for the school run. Your next car has to be petrol or hybrid. Maybe a Toyota Yaris or Honda Jazz hybrid if you can find one for sensible money (used prices have increased). Otherwise, a plain petrol Yaris or Jazz (just not one with an automated manual transmission) or a KIA Venga or Hyundai ix20.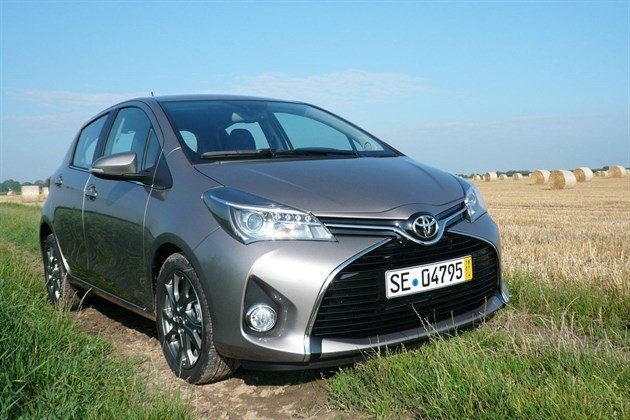 Automatic decision
On behalf of an elderly relative I am looking for a used, 1 - 5-year old hatchback: e.g. V.W. Polo, Honda Jazz, etc., petrol with automatic gearbox. Can you advise which manufacturer's gearbox systems have proved most reliable in this size, and easiest to drive when pulling out at junctions or roundabouts.
NW, via email
A Honda Jazz CVT-7 or a Toyota Yaris 1.5CVT make the most sense. The Yaris comes with a 5-year Toyota warranty. DQ200 7-speed dry clutch DSGs have not been reliable in Polos, etc. She could also look at a Mazda 2, a Peugeot 2008, a Peugeot 208, a Citroen C3 Aircross or a Citroen C3, all with reliable 6-speed torque converter autos. Best that she learns to left-foot brake to keep the car under full control, especially when parking.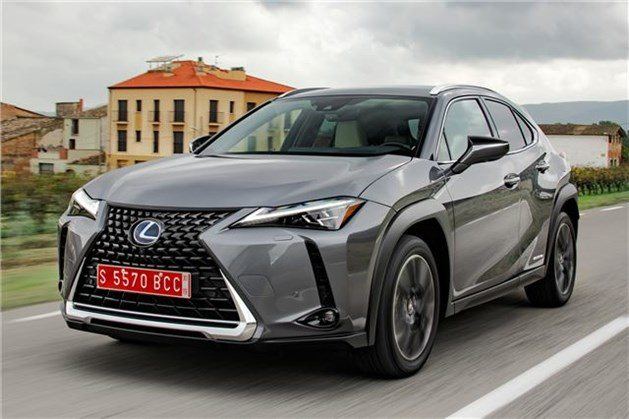 Nexus?
Looking to replace my present 4-year old Lexus NX300h Luxury (27,000 miles to date) without spending a fortune, for a petrol or hybrid SUV/4x4, preferably smaller and more economical. Although I am eighty plus, I do like a vehicle with style and some performance.

R.E., Glasspool 
New Honda CR-V hybrid: /road-tests/honda/honda-cr-v-hybrid-2019-road-test/ New Toyota RAV-4 hybrid:  /road-tests/toyota/toyota-rav4-2019-road-test/ Lexus UX: /road-tests/lexus/lexus-ux-250h-2019-road-test/ Or (smaller) a KIA Niro: /road-tests/kia/kia-niro-2016-road-test/ Or a Toyota C-HR hybrid: /road-tests/toyota/toyota-c-hr-2016-road-test/
Emissionary position
I have a 2012 Nissan Qashqai Tekna DCi. I'm a bit concerned about the negative press comments of Nissan diesels and their emissions. I wrote to Nissan UK but got a rather vague response saying "All Nissan vehicles fully comply with today's emissions legislation." Is it really true that Nissan Qashqais have emissions among the worst? My car has never failed the emissions part of the MoT and indeed once the service person told me mine achieved a particularly good test score. Having a small grandchild, I am concerned about air pollution, and I really hate to think that my car, which does really good MPG, is a particularly bad one for polluting emissions.

DB, via email
Which engine? 1.5dCi or 1.6dCI. The 1.6 chain cam is much more advanced and has just been reworked into a 1,750cc with 150HP. It was one of the first with tech such as integrated exhaust manifolds. The 1.5 belt cam is basically an older Renault unit that has sold in the millions worldwide and is probably the best-selling small diesel engine ever.
Click back to Honest John's Motoring Agonies 16-03-2019 Part 1
Comments
Author

Honest John
Latest