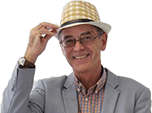 Honest John's Motoring Agony Column 19-01-2019 Part 1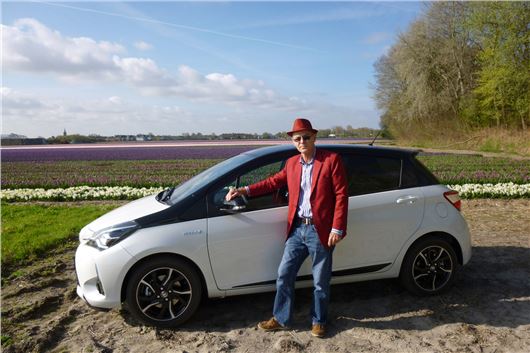 Published 15 January 2019
This week's questionable carnundrums concern higher cars, mileage allowances, unstoppables and in Part 2 a crankshafting, a Step in the wrong direction, a sense of responsibility and some long stories not cut short. 
As usual, emails to Honest John should be addressed to: letters@honestjohn.co.uk  Please try to keep them as short as possible.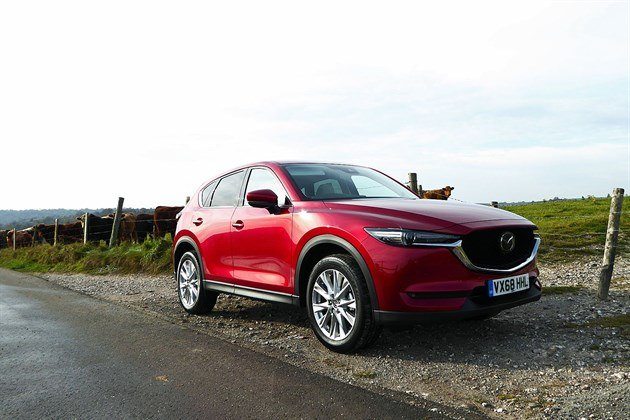 Reaching for the Sky 
Can you recommend a replacement for an ageing Mercedes C-Class estate? Not a large SUV. Higher seats. Good boot. Auto, petrol. Not necessarily estate. Possibly Crossover.
TP, via email
I've just been driving the new Mazda CX-5 2.0 Skyactiv G 6-speed auto. From £28,000. Very quiet and refined, very well equipped and very comfortable. No racing car, of course, but I don't think you want a racing car. Road test here: /road-tests/mazda/mazda-cx-5-20i-petrol-automatic-2019-road-test/ If the CX-5 is too big, then maybe the CX-3 2.0 Skyactiv 6-speed auto: /road-tests/mazda/mazda-cx-3-2019-road-test/ Alternatively, the excellent new Honda CRV hybrid: /road-tests/honda/honda-cr-v-hybrid-2019-road-test/
Personal Contract Unpurchased
Recently a PCP deal I had expired and I elected to return the car to the Finance Company as it was worth less than its Guaranteed Future Value. My gripe is with the one-sided contract. It appears the Finance Company has a lot of clauses in its favour but never loses out in a case when circumstances change. My car was on a 4-year, 40,000-mile contract, which was perfect when I entered into the deal. However, in the end, due to a change of circumstance, I did nearer to 30,000 miles. When I handed the car back, it was in stunning condition, but had some wheel rim damage for which they charged £72. This fee was not unreasonable on its own, but coupled with 10k fewer miles, it would seem reasonable to me that they should have written this off. In fact, if they were going to charge me 10p / mile excess on my car, it would not be unreasonable to expect them to pay me for fewer miles at a similar rate, which would mean £1,000 back. I suspect PCPs will at some point be regulated for any unfair mis-selling, similar to high-interest loans, endowment mortgages and PPI, so it would be in the industry's favour to make the deals fairer straight away. I have seen with lease deals, for example, that you can change the mileage at least once during the lease term. PCP deals should therefore have a similar option with pre-determined figures for different mileages to avoid unfair contracts. What are your views? And would you be interested in raising awareness for this issue.
HC, Skipton
I have never heard of the Guaranteed Future Value being increased because the car had not done the mileage. You contract for a maximum mileage. It's a bit like a speed limit. You get fined for exceeding it. But you don't get any credit for driving 25% inside the speed limit. However, in your case there is nothing unfair. You could have bought the car at the Guaranteed Future Value and, has it been worth more than that because of its low mileage, you could have resold it for more. If it wasn't worth more (as it wasn't in your case) then it wasn't worth more to anyone, including the finance house.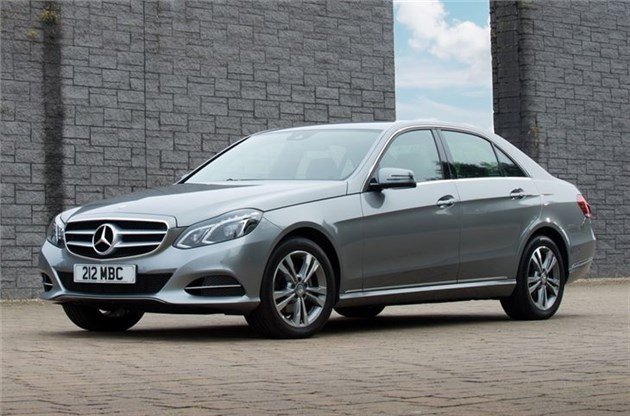 Keeps on running
I purchased a Mercedes E220 SE Bluetec Auto (first registered 26/09/2015) with 22,000 miles from a Mercedes dealer, including 12 months warranty. In early September the stop/start stopped working and the car was returned to the dealer. The service manager returned the car, saying the problem was the auxiliary battery which they had replaced under warranty. 4 weeks later, the stop/start stopped working again, and, following another day at the dealers, they said they had replaced the auxiliary battery again under warranty. I was also told that the car didn't do enough miles: It will do about 8,000 miles this year. Can you advise if this mileage could be the problem, or is there another problem with stop/start generally.
TF, via email
If you do a lot of short runs then the battery will not become sufficiently recharged for the stop/start to work and eventually the battery will lose its capacity to hold enough charge even after a long run.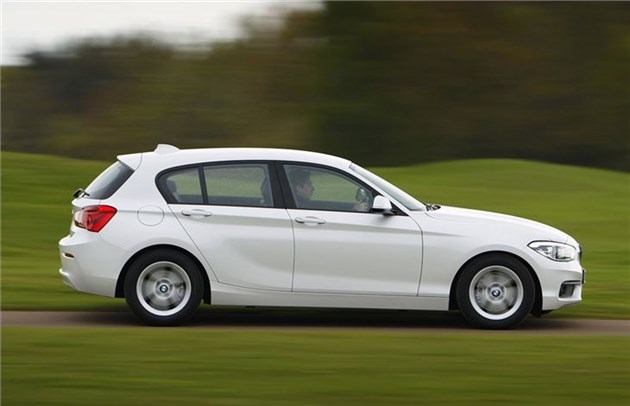 Slippery slope
I have a 2016/66 BMW 116d. I have done 20k miles. I have had problems with the electrics and starting the car and, as it's under warranty, it is in the garage being inspected. I have never enjoyed driving this car and miss my Audi Q3 that I traded in to buy the BMW. I would love a small SUV and would like a car that will keep its value. Can you recommend a trade-in whereby I would not have to part with more than £3k?
GV, via email
Our system gives a p/x value of £10,230 for your BMW (values have slid substantially). Add £3k and you're up to £13,230. Modern cars simply don't keep their value unless they are bought for the right price in the first place, but when part-exchanging you have to buy at dealer price. A new Dacia Duster 1.3TCe Comfort it about £1,000 outside your budget: /road-tests/dacia/dacia-duster-2018-road-test/ But that won't enhance your status. I'd try to find a Peugeot 2008 1.2 Puretech 130 (with Grip Control). Maybe a Suzuki Vitara. But if you want the Kudos of an Audi it's going to be another, older, Q3.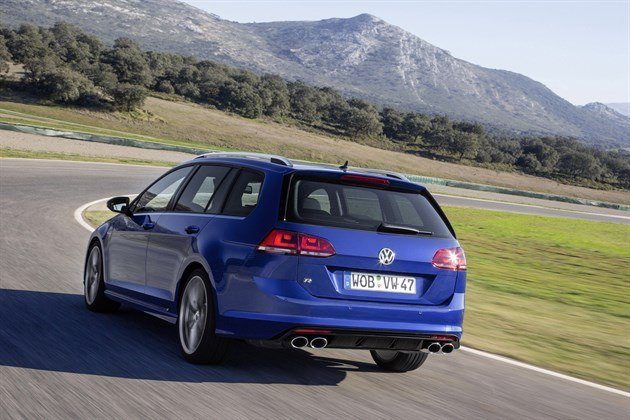 Open wide and say 'R'
I drive about 15,000 miles a year and am on my second leased Golf R (from July 2015 with VW Finance and from July 2017 with Lex Autoleasing), the 300PS DSG then 310PS DSG version. The latter required a new DSG gearbox at 7,000 miles and was off the road for just over three weeks due to production and shipping of the replacement DSG box from Germany, during which time I was provided with a 999cc manual Polo. With the first Golf R, the front tyres needed changing and all four tyres were changed to a different premium brand at ATS Euromaster. With the second Golf R, the Lex contract is with Kwik Fit, and they changed only the front two to a different brand and a different tread pattern, as this was apparently all that was authorised. To cut a long story short, after several telephone calls, I left the car at Kwik Fit, made a formal complaint and eventually all four tyres were replaced with Michelin Primacy 4s in July 2018.  Tracking was checked and no adjustments were needed. The car then drove pretty much as normal until the change to cooler weather. However, now the weather is only a little cooler and mildly damp at times (no snow or ice or even significant frost as yet in Kent) I have a Golf R that keeps sliding either front or rear or on all four tyres on exactly the same corners and roundabouts that I have been driving at the same speeds for the last three years and three months on three other sets of tyres. I passed the IAM driving test and have been an IAM member and consider myself a fair driver. Although the stability control has brought the car back under control, I am not looking forward to proper winter and don't want a shunt. I took the car to my local VW dealer and the tyre pressures are fine and the tread is 5.5mm on both fronts and 6mm on both rears. My question is: are Michelin Primacy 4 tyres actually suitable for a performance car like a Golf R? I would be grateful for your thoughts.
GN, via email
Wrong tyres. You need Michelin Pilot Sport 4s: https://www.michelin.co.uk/tyres/michelin-pilot-sport-4 / Crazy to fit a Golf R with Primacy 4s. Some owners have tried Cross Climates on Golf Rs, but complained that they don't work. Likely that the profile is too low for Cross Climates to flex sufficiently. Thanks for info about failure of your DQ500 7-speed DSG. First failure of this box we have heard of. Previously thought it was a colossal improvement over the old DQ250 6-speed DSG that was formerly fitted to the Golf R. Crucial on a car with an automatic 4WD system that all four tyres are the same and all are maintained at within 3mm tread depth of each other. If not, the AWD clutch system will interpret this as slippage and significant wear will occur.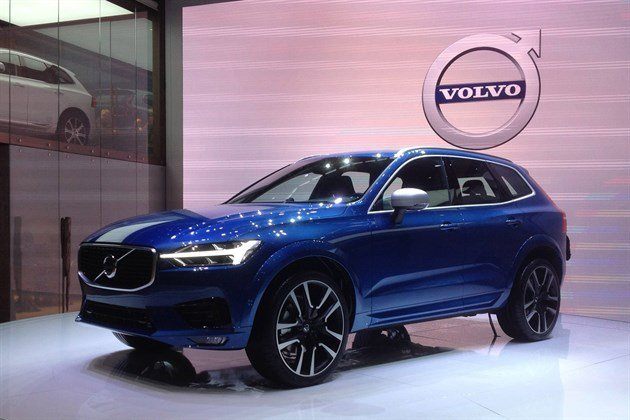 Punctured pride 
A simple puncture has cost me £200. In June this year I bought a new Volvo XC60 Inscription. This month it had a puncture caused by a small nail embedded into the flat of the tread and not affecting any part of the tyre wall. Upon removal of the tyre, my local well-established tyre fitters discovered that the tyre carcass was lined with an adhesive foam type material that they said some new four-wheel drive cars have to subdue road noise. Furthermore, the tyre could not be repaired because of aggravating the 'foam' lining. The dealer who sold me the car never mentioned this problem to me, even when I agreed to pay extra for a spare wheel. Will I have to pay £200 every time I have a puncture?
ME, Ludlow
Looks like it. I had a tiny puncture in a Mazda 6 in 2013. I tried to use the tyre repair kit. The glop just spurted out. So I called the RAC who temporarily plugged the tyre and escorted me to Kwik Fit Harrogate where a new tyre cost me £256. A few days later Parking Eye tried to screw me for another £60 for overstaying the 2-hour limit at Wetherby Services. Punctures never were much fun. Now they are even more of a nightmare.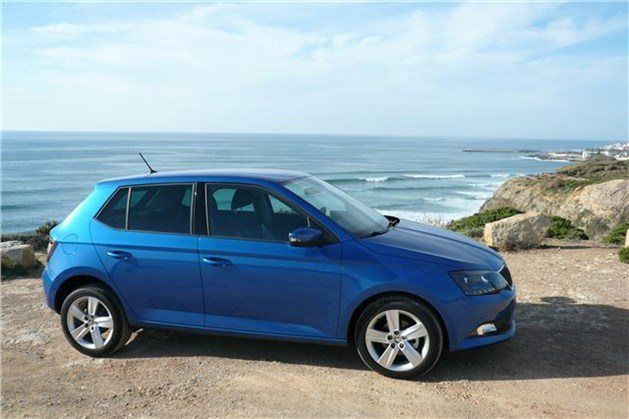 Fab Flaw
We have a 2017 Skoda Fabia. Just recently, we noticed the carpet in the driver's area and in the rear behind the driver very wet. The passenger side front and back is dry and the carpet on the up-slope under the brake, etc also dry. I asked about water ingress via the pollen filter and was told that was on the passenger side so not the cause. The car has had a water test in the dealers garage [75 miles away] and they found water getting in but could not find where. Have you any suggestions? 
AR, via email
Whether it is coming in via the pollen filter or not it is most likely to be due to flooding of the bulkhead vent well because the drains either side of it are blocked. Lift the bonnet and any water in the area under the grille at the base of the screen has collected because the drains are blocked, so it has nowhere to go except into the car. Best tool to clean out the drains is a teapot spout brush.
Rental case
You and another journalist in the Telegraph, extol the virtues of purchasing an ex-daily rental car. The reasons you give for this are all sound in principle. However, I believe you miss the important fact of how these cars are driven by the hire company staff, especially interns, younger inexperienced employees and the contracted drivers. I have a relative who is employed by a multinational daily car rental company who tells me to avoid their used vehicles because of the way they are driven by their staff. Many are crashed or leave the road during delivery and collection and, to avoid the branch or the driver being disciplined, they are often dragged back onto the road by office staff using other rental cars with no knowledge of the damage they are doing to the chassis or bodyshell alignment. Others are used to practice J-turns and other stunt manoeuvres on quiet industrial estates after-hours on the way back from hire. Some are subject to silly experiments: Recently, for example, a gearbox was destroyed by changing into a low gear at high speed to 'see what happens'. I wonder what strain this placed on other components of the drivetrain in similar instances during the lead up to final failure? Races between drivers on back roads is common after driving out to collect a car that is off hire. Add to this the issue that body repairs are frequently contracted to the workshop offering the best of price and turn round time rather than the marque franchise, so non-original parts are quite likely to be used. I doubt this abuse would ever be detected by the average potential buyer until premature failure of components or rustproofing occurs. Whilst privately owned and 'one driver' company owned vehicles could be subject to the same lack of care, the frequency is likely to be much less as the keeper is responsible for the vehicle and, in the latter case, it is less easy to conceal from the fleet manager. Caveat emptor I guess.
JL, via email
Oh, really? Well, when I was trading I used to deal in ex-rental cars. I kept one of them, a Mondeo, for 9 years. Needed a timing belt. Needed brakes and tyres. Needed a new clamp on the PAS reservoir. Needed the washer reservoir cleaning out. Apart from t that, in 100,000 miles, nothing. Was still running fine when some idiot crashed into it and wrote it off. FIATs, Peugeots, Rovers, Fords, Vauxhalls. I never had any trouble with ex-rentals or any complaints about them. So I base what I write on what actually happened. Not alarmist yarns.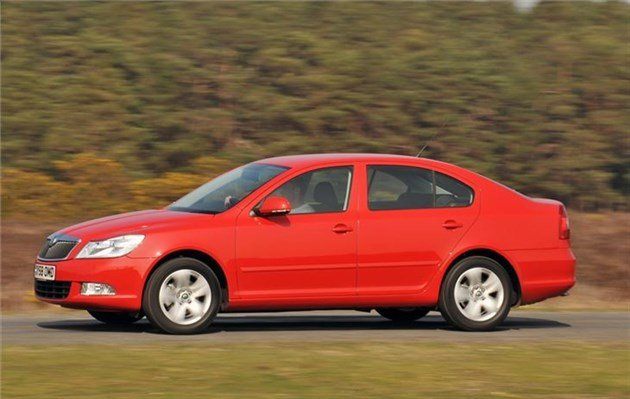 Oil consuming anger 
I read an email to you in July 2018 in which a reader reported that his Octavia 1.8 TFSI uses a large amount of oil. The symptoms described are exactly the same as my Octavia, which I inherited about a year ago from my father who did very low mileage compared to me. I do about 240 work miles per week plus leisure and I have found the vehicle uses about a litre of oil every 8 days. As a result of your email I took my Octavia to a Skoda dealer who performed an 'oil burn test'. The car is replenished with new oil and then driven until the oil warning light illuminates. The lamp came on after only 396 miles. Skoda says their test showed the engine is outside of 'their parameters' and the engine will require a strip down with new rings and pistons etc. Skoda has yet to provide me with an accurate cost for this work, but a figure of up to £4,000 has been mentioned. Your original email implied that this is a known problem with VAG EA888 engines between 2009 and 2013 (mine is on an 2011 with 75,000 miles) and I wondered if Skoda ever issued a recall notice for this problem. Has it been established that there was a design fault or a reason as to why the engine is using excessive amounts of oil? I understand VW may have modified the design of the faulty components. The Skoda garage will be speaking with Skoda UK to see if they are willing to make a 'goodwill' payment, however, they are not hopeful. I have full service history up until 2016 from the dealership and receipts for oil from this date up until present day as I carry out my own servicing. The cost that has been suggested is putting the car close to being uneconomic to repair. If Skoda UK refuses assistance in the cost of repair, do you think I have a case to take to Small Claims? I believe that the excessive use of oil is clearly down to a design fault or build problem.
NM, via email
The most likely reason for this is that the very gentle use your father put the car to and the fact it was filled with synthetic oil on the production line, did not bed in the piston oil rings. At the sort of revs he was using he probably failed to notice the high oil consumption. It doesn't happen with all EA888s. Only those that have been too gently driven during their break-in period. Unfortunately your car is now at more than 6 years old and at 75,000 miles so there is no legal liability either on the original supplying dealer or on Skoda to rectify this. You could try for some goodwill and if you get it that might make the repair economically viable.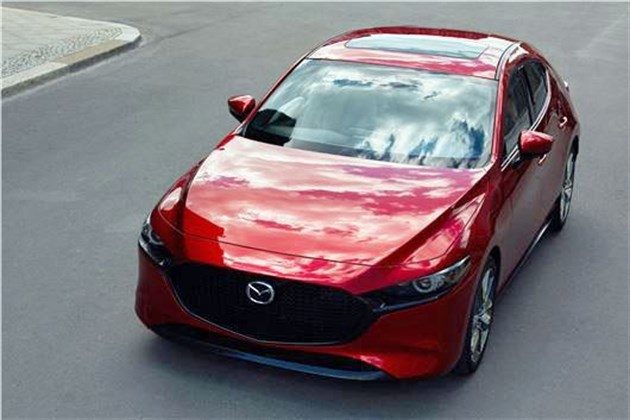 You'll be amazed
We've had a lot on our plate this year and we have only just finished looking at the vehicles you suggested. The best for us turned out to be the Mazda 3 and we got as far as deciding on the automatic, only to told by the salesman that because there is a totally new one ("a game changer") due to be released in April, there are now no automatics left. A pity, because we had set our hearts on getting one – and we don't like the CX-3. Our inclination is to wait until April and see what the new one is like. Would that be a good idea and do you know anything about the new one? Meanwhile, we'll have to hang on to our Skoda. It's having a cambelt change and full 5-year service on Monday. 
ST, via email
This is the new Mazda 3: /carbycar/mazda/3-2019/ We drove prototypes in the old Mazda 3 body. I'm scheduled to drive the complete new car on 20th/21st February. It will be available both with the new Spark Controlled Compression Ignition Skyactiv X engine and more conventional Skyactiv G engines.
Total wiper-out 
I've been having trouble with the windscreen wipers in my 8-year old Mercedes E-Class. When it's on 'intermittent' it sometimes works ok and other times it has to be prompted by turning off and on again. When I choose the next option (continuous) it carries on with the intermittent, although with less time between wipes, and on the 3rd option the wipers either go extremely fast or reasonably fast. On one occasion the wipers, together with indicators, failed altogether but I managed to reset by turning the engine off. It is rather a worry, what do you think it might be and would it be expensive to fix?

MD, via email
Might be a worn-out wiper motor. Might be a worn mechanism. Might be moisture getting into the wiper motor. Might be an entirely separate wiring fault, possibly in the wiper switch. So not quick and easy answer, I'm afraid.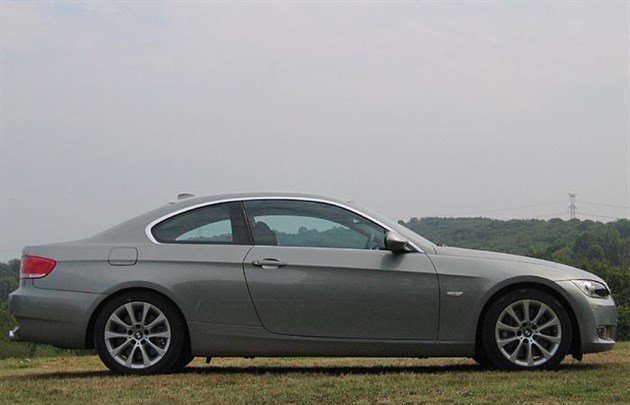 Total recoil
My 2007 BMW 325i Coupe with 70,000 miles started to misfire last week. After quite a lot of messing about, the problem has been resolved by my local garage, but talking to friends it seems that this is quite common and it might be an idea to put something in your page in the Saturday DT. I am used to old-fashioned car ignition: Coil, Distributor, Contacts, Rotor Arm, Condenser, Plug leads and Spark Plugs. However, modern engines are a lot different, even though they do the same thing. To cut a long story short, after tracing the misfire to various different coil packs, the problem was solved completely by replacing all six spark plugs and all six coil packs. The garage reckoned this was the cheaper option because of the labour it saved.
GC, via email
Yes coil pack failure is very common in German cars. What happens is that the coil packs develop hairline cracks over the summer, then, in the autumn, when the ambient air becomes heavy with condensation, moisture starts getting in and the trouble starts. There was a massive scandal over this years ago after the launch of the original Audi TT that suffered badly from VAG cost-cutting on the quality of the coil packs fitted. 
Click to Honest John's Motoring Agony Column 19-01-2019 Part 2
Comments
Author

Honest John
Latest