Honest John's Motoring Agony Column 11-08-2018 Part 2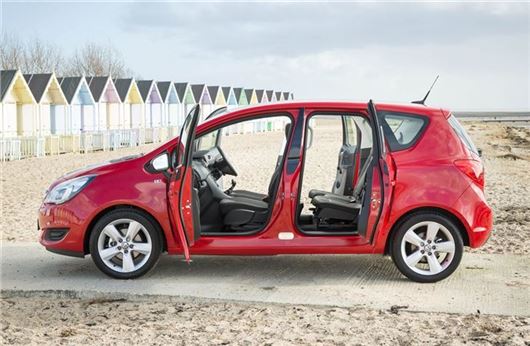 Published 10 August 2018
Click back to Honest John's Motoring Agonies 11-08-2018 Part 1
The Meriva wives of Windsor 
I have a six-year old Vauxhall Meriva. The other morning, after leaving it idle in the garage for two days, I went to start it and found the battery to be completely flat. The battery was installed by Vauxhall and is 14 months old. I called recovery and the mechanic recharged the battery but could not find a reason for it to have gone flat. He suggested that the car dashboard had malfunctioned and drained the battery but suggested I take it to Vauxhall straight away.   This I did and the car was left with Vauxhall overnight. I was told they could find absolutely nothing wrong and that they had tested everything. Can you think of any reason why the battery should have gone flat? I wish that they had found something wrong because now I am worried that this could happen again.  Your advice would be much appreciated.
KH, via email
What can happen is that the 'see you home' interior light switch switches off the light after you leave the car but itself remains live, draining the battery. Try switching this light off completely, at the light itself.
Pressures moments
We have had a Honda Jazz from new in March 2016. Generally we like the car although I find it a bit "gutless", but my wife is very happy with it. However, we have an ongoing problem with the tyre pressure warning indicator coming on. In the period we have had the car, the warning light has come on at least a dozen times and all but one of them has been spurious. This is very annoying and the danger is that one day we will ignore it and there will be a reason why we should not. I am now at the point of preferring not to use the Jazz because of the annoyance with this warning. Is this a common problem and is there any cure apart from getting rid of the car. The warning mostly comes on during longer motorway trips although that could be because most of our journeys are of this type.
ELB, Chippenham
They can be a bit sensitive because tyre pressures rise with heat by about 3PSI as soon as you've driven the car any distance. If that increases the disparity between pressures it can set the warning off. Really it's a matter of very carefully adjusting the cold pressure and re-setting the warning. Once you get it right it tends to stay right. Did for me, anyway.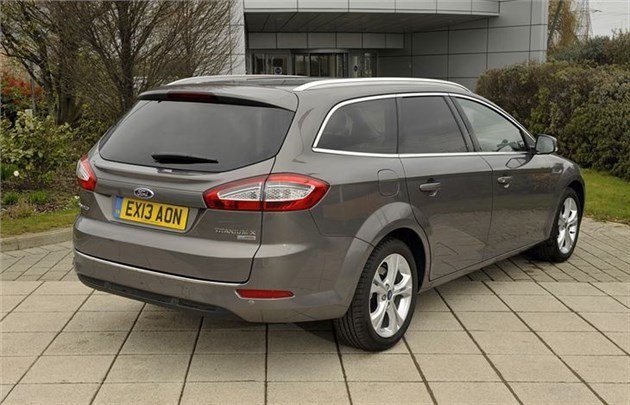 Busted flush
I have a 2014 Ford Mondeo 2.0 Ecoboost Sport Auto Estate, which has done 52,000 miles, much of it Motorway driving and commuting to London, avoiding peak times. Last week it burned a lot of oil, which came out as smoke when accelerating hard. Although the oil warning light did not come on I had to put in about 7 pints of 5w40 oil, before I got it to my repairing garage (Local Ford Dealer). They tell me it was a burst oil filter (not covered by my extended warranty, as it is an external component). They replaced the filter, filled up with oil, cleaned the rear and underside of oil and stated that it should be fine. I still notice some slight oil on the rear door which I assume is residue burning off. Two questions: what causes this bursting, as I have never had it before in my vehicles over 58 years of driving, in the UK, US and Western and Eastern Europe, averaging 30k plus miles pa? Secondly is it likely to have caused any long-term damage?  (It starts perfectly, idles well and no engine noise).
AG, via email
Simply a faulty weld or crimp on the oil filter body. Not common. But, of course, the oil pressure of the engine will out at its weakest point. Fingers crossed. This is a very tough, chain cam engine so it should be all right. That said, a burst oil filter should have simply let out the oil out, not caused the engine to burn it. So I wonder if the turbo oil seal failed and the oil was being burned via the engine as a result.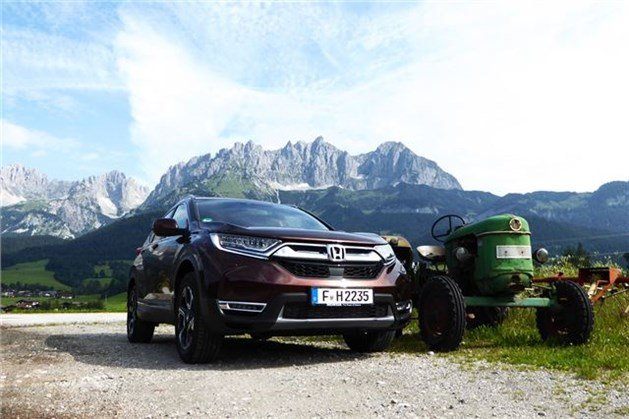 Expeditious
Having owned a LandRover Discovery since 2005 and always been happy with its performance, comfort and loadspace, it is, sadly, now time to change. I have been looking at options to suit my current needs, under 10k annual mileage, mainly short journeys, and two dogs, one of which, when asked to get in my wife's Qashqai goes and points at the Disco. I also like the ease of getting in and out of higher seating. My eye has been taken by the Honda C-RV, ideally one about 12 months old. I am concerned that my short journeys may not suit modern diesel engines and am considering a petrol engine with automatic transmission. Am I right to be worried about diesel and are there any other potential problems I should be aware of, or any other vehicles I should be looking at?
SH, via email
The 2.0iVTEC petrol engine of the CR-V is a bit flat and not well suited to the 5-speed torque converter auto. The new CR-V arriving in September has a 194PS 1.5T VTEC engine, 4WD and a CVT transmission that works extremely well. It will be complemented by a hybrid early in 2019.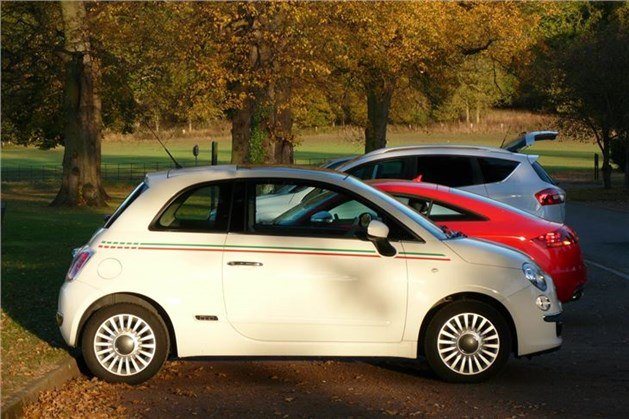 Bumped off
My wife has a 10-year old FIAT 500. We've had enough of the bumpy ride, although we really like the style and size of the car. We need a small car, not necessarily as small as the 500, but with an autobox and 5 doors. A hybrid would be OK, or just petrol. We would like something stylish, which the 500 is, and have looked at the Yaris Icon Tech. It seems a lot of money at £20k. An ex-demo could cost £15k, but we like the idea of a PCP for £230 per month with no deposit, which we can't get on the ex-demo. Any thoughts on this car, itsgearbox, PCP and other car options?
IM, Christchurch
Mazda 2 1.5 6-speed torque converter auto or, even better, Mazda CX-3 2.0 auto. Or a Peugeot 2008 1.2 Puretech 110 EAT6. A PCP gives you the option to find out how much you like the car and how reliable it is over 2, 3 or 4 years, with a pre-agreed price to buy it at the end of the term, or hand it back
Unbuyers opinion
I am writing to say how disappointed and disgusted I am with webuyanycar. I received a "guaranteed" valuation of £5,410 for a 30,000 mile 2013 VW Polo, which, upon inspection by the WBAC agent at Crawley was reduced to £4,800. Why? Because there were a few stone chips, a minor scratch and a slightly scuffed alloy, which I had not even noticed. All such things you would expect on any car that is five years old. The professional valeter who prepared the car ahead of me going to the WBAC facility suggested they would cost no more than £100 to repair. The process stinks. The WBAC agent guy put on the system that the car needs four panel repairs. I struggle to see how a touch-up with a paint pen, a T-Cut and polish is considered a panel repair. I questioned that, but the system is the system. He referred it to his manager, who had not even seen the car, but the man just grunted and suggested they could pay £10 - £15 more. He could not care less and his attitude was atrocious. I would certainly not have someone with that attitude anywhere near a customer facing role. The agent who dealt with me was more pleasant but working within the restraints of the system. I think WBAC is just ripping off the customers, especially with adverts that suggest it pays better than a trade-in. Parkers Guide suggests a £5,600 trade in price for this low mileage and a retail of £6,400 to £6,900. I will certainly never use webuyanycar again and will make sure I let all my friends know of my experience.
PC, via email
Sorry tale, but though we get a bit of this anecdotally, yours is the first actual complaint for years. Webuyanycar was sold to BCA some years ago and is used to source cars for its auctions. Manheim does the same with wewantanycar. Sometimes (rarely) the WBAC price paid is more than a dealer will offer because BCA auction prices change daily and they detect rises before Glass's Guide or the Trade generally does.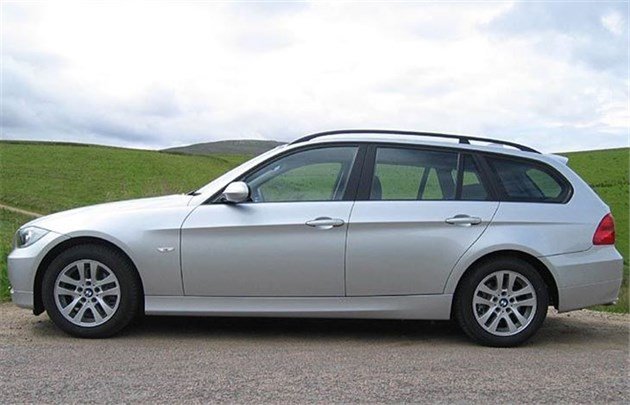 Rejection slip
I purchased a 2008 BMW 318d M Sport Touring from an independent dealer. During the drive home, after 5 miles, the DPF warning flashed up. I took the car back following day and asked for a refund, which they flat-out refused (rather rudely). As a qualified mechanic myself, I am well aware of the ongoing issues that a faulty DPF can cause. They say I have to give them a chance to repair it (I know they will just bodge a repair). I say I have the right under the Consumer Rights Act 2015 to reject the vehicle as it has a fault, and get a refund. I have contacted Citizens Advice and sent the dealer a refund request in writing, to which they haven't yet replied (and I don't think they will). All the while I am left without transport, which I need for work, etc. Is there anything I can do to make them see sense and give me a refund? Seems to me a pretty obvious case, but I really don't want this dragging out for weeks or potentially months.

CB, via email
If you paid less than £10k, which I guess you did for a 2018, then threaten Small Claims. See: /faq/consumer-rights/ The trouble is, this can take a while with a likelihood but no guarantee of a ruling in your favour. If you get a favourable ruling, pay extra for a High Court Sheriff's Order.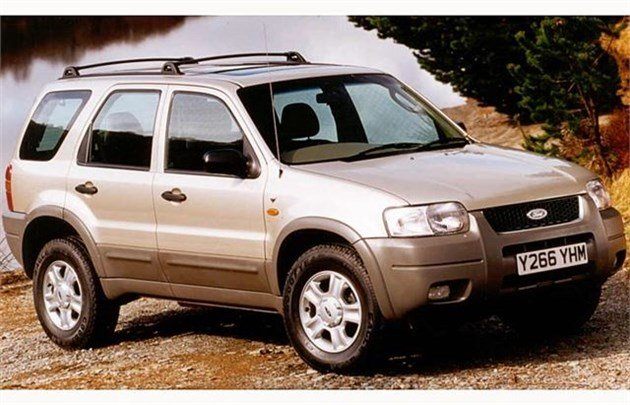 Tribute to a Maverick 
We have a 16-year old Ford Maverick 3.0 XLT, which we enjoy, is in good condition and does all we require from it. However, the engine management light on the dash has been illuminated for well over six years. In spite of this, there is no noticeable increase in fuel consumption or performance and year after year she passes the emissions tests. Our garage tells us that this is now an MoT fail and we will likely need a new EGR valve.
MS, Flyford Flavel, Worcs
The Maverick and the Mazda Tribute were basically the same car. Your problem might be a lambda sensor. Might be the EGR. Might be a bypassed engine immobiliser. Same quad cam 2,967cc Ford Duratec V6 engine engine as the Ford Mondeo ST220 and Jaguar 3.0 V6s, so plenty of people know about the engine. It will be possible to get it fixed. Lots of camshaft position sensors for sale here: https://www.ebay.co.uk/b/Ford-Maverick-Car-Engine-Camshafts/63719/bn_1280608?_pgn=2 /  (When searching Google, remember its not the 'Essex' V6, it's the 'Duratec' V6.)
Rotten borough
I've locked horns with a particularly nasty parking company based in Cornwall who slapped a parking charge notice on my car, accusing me of not displaying a valid pay and display ticket. This was utter nonsense.  I took and submitted photographs to prove that point.  These were dismissed out of hand by the company who inferred that I must have put the ticket on the dashboard after I'd returned to my car. Their evidence for this was the fact, according to them, that the ticket did not appear in the photographs taken by the parking 'officer'.  How strange? I've lodged an appeal, but I'm still being hounded by the company to the extent that if I don't pay them £100 soon further action will be taken in the form of either using solicitors or a debt collection agency. How can I get these dreadful people off my back?  Is this sort of behaviour par for the course for such firms? Their reputation in Cornwall is appalling. 
JG, via email
Probably run by the Warleggans. If you think you have a case, then demand that it goes to Small Claims. Parking outfits can interpret the Supreme Court ruling in Beavis v Parking Eye 2011 as giving them rights it does not give them. But they cannot enforce the 'penalty' by debt collection agencies or bailiffs without a County Court order.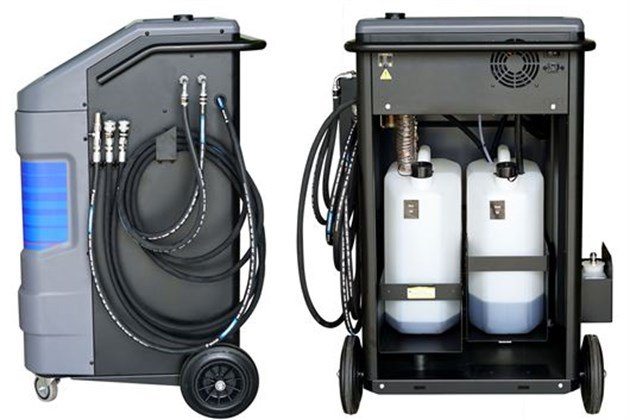 Time bomb?
I recently started experiencing a ticking noise from the front underside of my 2008 Jaguar XF automatic roughly in the area of the gearbox. It is most apparent on the overrun and when in slow moving traffic. My regular servicing garage and a local transmission specialist are both stumped by this noise. The transmission guy thinks it is probably nothing to worry about as it isn't getting any worse, but I would still like to get to the bottom of it. Your thoughts would be appreciated.

AB, via email
Worth trying a transmission fluid replacement by dialysis using the Liqui Moly machine. if your guy doesn't have one, check with http://www.fedauto.co.uk / This is the machine I mean: /news/products/2018-05/automatic-transmission-fluid-replacement-by-dialysis-now-even-easier/
VAT qualifying
Further to my decision to bin the idea of an Audi A3 I decided to buy a KIA and take advantage of the £2,000 scrappage deal. However, when I was given the final financial breakdown the allowance was only £1666.67: VAT had been deducted from the £2,000 scrappage offer (at a rather strange rate of 16.6%). I believe I was misled, but it would appear that there is nothing I can do about it. I now have the car. Perhaps through good column you could offer caution to anyone thinking of taking up what would appear to be a very attractive offer. I have seen scrappage offers as high as £5,000 which, by my calculation would give only approx £4,170 in real saving. VAT is a curse that seems to catch us at every turn.
MR, via email
£1,666.67 x 20% is £333.334, so £1,666.67 + VAT is £2,000. You obviously don't get scrappage of £5,000 on a cheap car; only on one that either won't sell or on which there is a big margin. Scrappage is just a hidden discount anyway. In many cases you could get a discount greater than the scrappage, and then still have your old car to sell.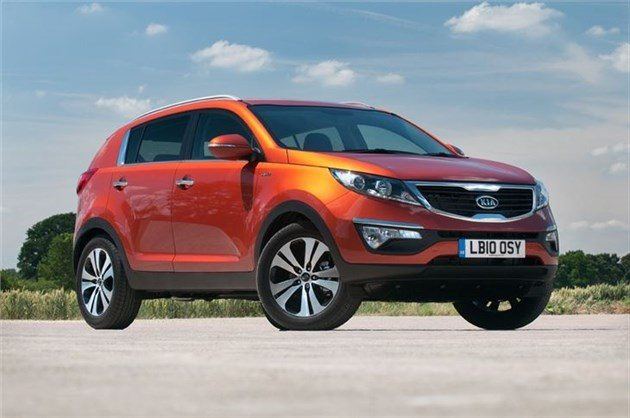 Opening question
My 3 year Personal Contract Hire deal is due to end next month and I have lost a key. Will the dealer likely charge for one? Do you know of any suppliers of such keys? The car is a KIA Sportage.
AN, via email
Try Timpsons in a Tesco carpark or foyer. They may be able to copy the key you have.
The generation game
When having our 2012 Honda Jazz serviced, the dealer told me that alternators now don't give maximum charge to batteries as they formally did. In order to make an alternator more reliable they only deliver a proportion of charge capacity. It appears that the alternator is set at an assumption mileage and depending on a journey distance only delivers a proportion of charge. My question is, if this is right, what is the distance of the alternator's set assumption mileage? Thank you, look forward to your reply please. 
JB, via email
No fixed distance. In order not to absorb engine power which uses fuel hey work on the overrun and on braking so they do not absorb engine power and use fuel.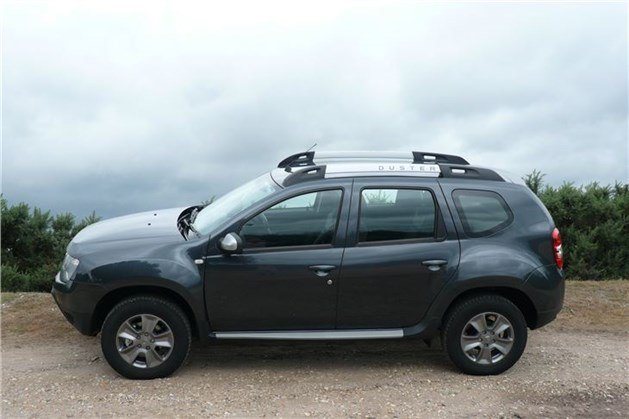 Jeeping it in the family
I need a small 4x4 for the winter months, one which will cope with muddy field gates in particular. The Suzuki Jimny is too small, so I need something slightly bigger. Hopefully I will buy new but which make is the best second hand?
FT, Tarporley
The best for the least money is a Dacia Duster 4x4. Tests here:  /road-tests/dacia/ I tested the new Duster on 19th June and it's much more refined, yet not much more money. Very cute new Suzuki Jimny arriving next month.
Thinking back to front
The front tyres on my Mercedes A180 are wearing, not surprisingly as it is front-wheel drive. Is there any point in swopping the fronts for the backs or should I let the fronts get to their limits and buy new ones for the front?
SK, Yatton Keynell, Wilts
Depends how badly they have worn. If about half worn, it makes sense to swap fronts to backs (same side) to try to wear them all out at the same time because that gives you more choice and a greater discount when replacing all four. You will need to re-pressure the TPMS sensors and re-initialise them to the new pressures.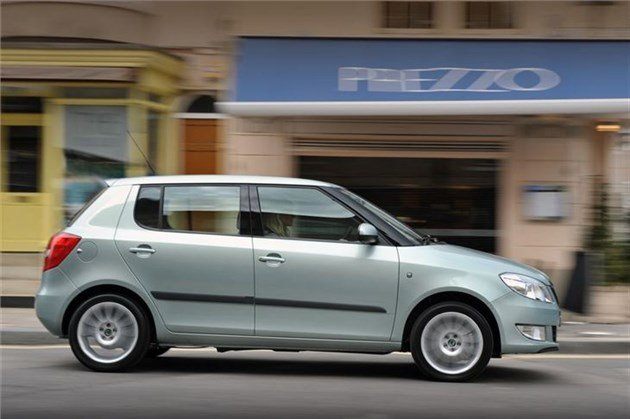 Cabinet leaks
I collected my 2011 Skodia Fabia 1.6 Diesel, which btw is a fantastic little car and does the promised MPG; my best so far is 65.3mpg. My problem is I collected it from the dealer (purchased on HP) on Friday June 8th, got it home noticed quite a bad oil leak coming from either the injector seals or cam cover gasket. I took it to the dealer's service centre who cleaned out the oil and asked me to monitor it for a week, which I have done. It is still leaking, the pods had about 1 inch of oil in them, I took it back again and they confirmed it needed to come in for repair. That is the easy part. My problem is I live 50 miles away and they will not allow a fix local to me and although they have a courtesy car will not lend it to me. It will cost me £200 in return taxi fares to get the job done, I have complained because I don't think this is fair at all. It will cost me more than the repair itself.
CK, via email
Tell the dealer if he does not repair your car and does not either run you to and from your home or supply a courtesy car, you will sue him for your out of pocket expenses using Small Claims. Or, simply, reject the car, which you are entitled to do under the Consumer Rights Act 2015: /faq/consumer-rights/
Lane excuses 
I realise that you usually comment on the various advantages and disadvantages of different cars, but I wondered whether you might wish to express an opinion on lane markings on road surfaces. Mostly these seem to work well, but I often find that I can only be certain which lane I need if, for example, approaching traffic lights at a junction, when I have actually already had to make a decision. Typically, on a recent journey in unfamiliar territory, I could see two lanes at the lights ahead, but needed to choose one of them in order to position myself correctly. The lanes had arrows marked, but I couldn't work out what they were telling me until after I had to decide. In my uncertainty I approached slightly straddling both, then changed to the one I needed, causing a following taxi driver to hoot at me - he obviously knew the area and could select the right lane in good time. It seems to me that such markings should be accompanied by signs showing what lies ahead, which would avoid the problem I had. I have seen such signs occasionally, but they are pitifully rare. Do you agree?
AT, via email
I know exactly what you mean. All too easy to get into the wrong lane and anger local drivers who are familiar with the traffic system. But there's no answer except more road signs and more paint on the road.
Trayed off
About 8 weeks ago I managed to part-detach the front undertray from my 2010 Toyota Yaris 1.33 VVTI TR. I paid to get it re-attached at a local garage shortly afterwards. 6 weeks on and the undertray has now cracked and is starting to break. I am looking to get this replaced. What is the most cost-effective was of doing so?

EC, via email
A loose or broken undershield is now an MoT failure, so you need to get it replaced. Google <Toyota Yaris 2010 engine undershield> and you'll find some from £40.
Click back to Honest John's Motoring Agonies 11-08-2018 Part 1
Comments
Author

Honest John
Latest