Honest John's Motoring Agony Column 30-06-2018 Part 1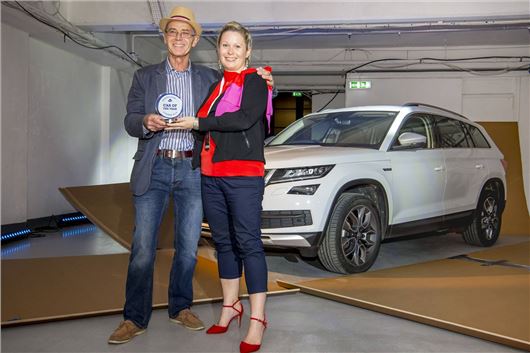 Published 29 June 2018
This week's midsummer madness concerns automatic decisions, flat refusals, unwarranted exclusions and in Part 2 homes from home, steering wheedling, deserting diesel and more.
As usual, emails to Honest John should be addressed to: letters@honestjohn.co.uk  Please try to keep them as short as possible.
Kode of conduct 
I am considering a Skoda Kodiaq 2.0 litre petrol Edition (7-seat model with petrol engine as we only do around 8k miles per year). I questioned the salesman at Norwich Skoda (Robinsons) who was very helpful, but couldn't give an answer, so he asked Skoda in the UK, who also could not confirm the exact model of automatic gear box that would be supplied with the car. Skoda UK duly contacted the factory in the Czech Republic who replied promptly that the gearbox being fitted now to this model is the DQ 500-7A. I just wanted to know if you have any knowledge of the DQ 500-7A. It is a 7-speed, I believe. We test-drove their demonstrator, which was an Auto 7-Speed in the petrol version, and it seemed to be very good and smooth. We are very impressed by the apparent build quality of this Skoda. We then went next door to the VW showroom (also run by Robinsons) and compared the Kodiaq with the VW Tiguan Allspace, whilst fresh in our minds, and they appear to be so closely matched, but we felt that the Skoda had better attention to detail in the interior. Is this beauty just skin-deep, and in your opinion, and is the VW worth all that extra cash? The Skoda also seems to have a really good finish.
IH, Norwich
That's great news because the DQ500 in the Kodiaq 2.0TSI is the highest torque transverse wet-clutch 7-speed DSG available, as fitted to the 400 horsepower Audi TTRS and Audi RS3 400. The Kodiaq 1.4TSI also gets a sensible DQ250 6-speed wet clutch DSG instead of the weak DQ200 usually fitted with the 1.4TSI engine. The Skoda Kodiaq was the Honestjohn.co.uk Car of the Year, so that answers your final question: /honest-john-awards-2018-the-winners/
Flat battery gets you nowhere 
I have a 2017 Mazda MX-5 RF, which I bought 12 months ago from a Mazda dealer as an ex-demonstrator car. During the past year it has failed to start three times, having been left for over a week. It has been to my local Mazda dealer where they failed to find anything wrong and suggested an impending software upgrade may improve the situation. I contacted the dealer after the third failure and the car is having the software upgrade this week. However, the service manager tells me that the battery may go flat if left for more than four days. According to the garage, this is what Mazda is saying is the guaranteed battery life. No one told me this until now and I can't see anything in the handbook about it. I would not have bought the car had I known. Surely it is reasonable to expect a car to start after being left a week (I would have thought several weeks). Currently it means I can't go on holiday and leave my car at the airport. What would you advise?
ES, via email
There must be an electrical draindown somewhere. I can leave my 10 year old FIAT for 6 weeks without any problems (and that's a FIAT). The fault could be the interior light dimmer switch, but if its something else they will probably fit a draindown detector that shuts off the battery if an excessive draindown is detected.
Voidance tactics
Last October my son bought a VW Golf from a local dealer. The car was sold as having 1 year of manufacturer warranty left. He also took an extended 1 year warranty from the same dealer. The car developed a fault and he was advised to take it to a dealer. So he took it back to the dealer he bought it from who told him he needed to send it to the main VW dealer in the area. The main VW dealer inspected the car and declined to check it under warranty as someone other than a VW dealer had accessed the on board computer, thus voiding the factory warranty. My son bought the car promised it still had valid VW warranty. The dealer he bought it from seems to be having trouble correcting whatever the fault is. Does my son have a case to return the car and get his money back, less, of course, a negotiated sum for his use and mileage?
JC, Ludham
Yes. The VW dealer will mean more than merely accessing the ECU via the OBDII port. Someone must have reprogrammed the software inside it and that is why the VW warranty is voided. The dealer who sold him the car my not have known of this, but is still liable either to get it fixed or to buy the car back: /faq/consumer-rights/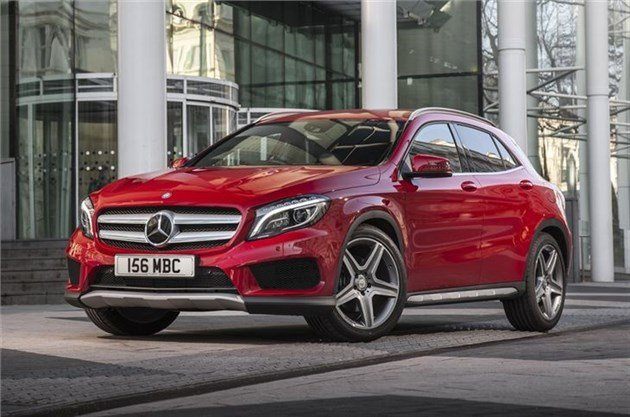 Twice shafted?
I recently bought a Mercedes GLA200 with the 7G-DCT auto gearbox. I know you advise to get torque converter autoboxes (and avoid some VW autoboxes), but this was not an option on the Mercedes. A couple of questions: Is this gearbox reliable, or am I likely to have problems with it in the future? Is there anything I should be aware of with this type of gearbox? Secondly, can you advise the correct driving technique, particularly in slow stop/start traffic to avoid any problems with the clutches. There is a stop start function on this car and I guess this would avoid the clutches driving when stopped, but what is the down side of continually starting: wear on the starter and starting ring on the flywheel, etc? (I assume a conventional starter is fitted).
RL, via email
Yes. This is a huge, wet-clutch twin-shaft transmission that can take 400Nm torque. I always change to N when stationary but obviously if the traffic is stop/start every few seconds that is not practical, so simply use the footbrake. Yes, if you stop on the brakes and the engine cuts out in stop/start then there should be no wear on the wet clutch pack, but, of course, stop/start depends on conditions and does not always operate. The transmission needs an oil and filter change every 3-4 years which is expensive because it contains 7 litres of oil.
"One family owned"
We have three children aged 18, 20 and 21 who have all passed their driving test.  The 20 year old has 2 years no claims bonus, whilst the other two have yet to get on the road. We wish to operate a kind of family pool car, where all of us can use one car. We can either buy second hand or go for a new car deal. However, insurance-wise I am unable to get the following information despite online searching: Can we get 'any driver' insurance for several young drivers? And can they build up no claims on this? Is it most cost effective to buy a second hand vehicle to insure or opt for a new car deal?  If so, which is the best deal? I looked up Marmalade insurance, which allows you to add young drivers to a parent's car, but they only allow ONE young driver to be added. We are really stuck. Please help. There must be other families in the same boat and our lot need to be on the road this summer.
ED, via email
Best to go for a transponder 'black box' insurance that constantly monitors the way the car is being driven by all drivers and have all drivers as named drivers in the policy including you and your husband. If one of you will honestly be the main driver of the car then make that driver the main driver (the policyholder). Only that driver will then accumulate an NCD. Better a small, low powered (under 1.0 litre) new car for reliability and safety. One of the slowest is a basic model Dacia Sandero 1.0 at £7000, but it does not even have a radio. Find insurers at the end of this list of links: /useful-websites/tax-insurance-warranties/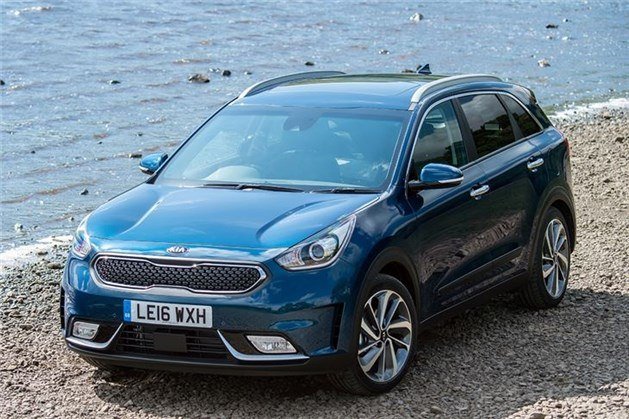 Missmatched
I have purchased a 2017 KIA Niro 1st Edition which comes with 225/45R R18 alloys as standard and no spare wheel. I requested from the KIA dealership a spare wheel on purchase and 6 weeks later I have been supplied with a 205/60 R16 tyre fitted on a steel 6.5J x 16 rim. Is it legal to use this on the same or different axles as the wheels are of different sizes and construction? Can you foresee any difficulties if it had to be used whilst in the UK or touring in continental Europe and would there be limitations of time or distance for its use?
CK, via email
You can use that as an emergency wheel only. Had it been a 'space saver', then drive at no more than 50mph for no more than 50 miles and constantly aware that roadholding and braking distances will be impaired, especially in the wet. But since the circumference of the 205/60 will be close to that of the 225/45s you can probably take it a bit faster and further. Far better than a can of tyre repair glop, though.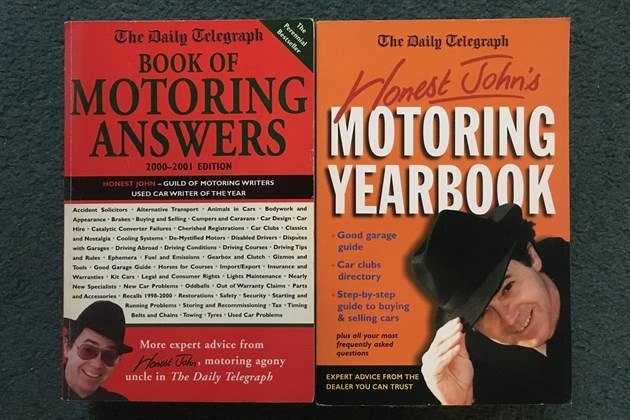 Annual event
Have you, or do you, publish a compendium of your Expert Advice? 
PL, Cowbridge, South Glamorgan 
In the 1990s and early 2000s we used to publish annuals, but, as with all print media, demand dropped off, so they were replaced by the website http://www.honestjohn.co.uk / That contains at least 100 times the amount of information even our 3-inch thick annuals could hold. A couple of years ago we published 'Cartastrophes' as a bit of a laugh and you can still get that from https://www.veloce.co.uk/shop/index.php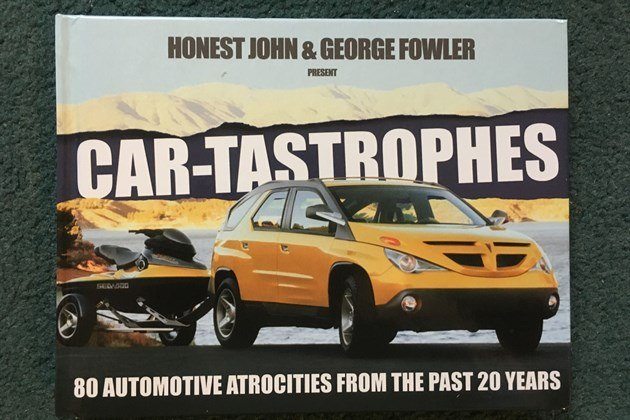 Transit camp
We have a 2007 Ford Transit based camper van. For a while, if not used, the central locking and radio fail, although we have a new battery. We have to manually open the van, which then starts easily, and re-enter the radio code. After a run, all is usually well for a couple of days, then the failure returns, although after the last run I couldn't get the central locking to work at all. A local Ford dealer said I needed a new key from a main dealer, but at over £100 a go for two keys I wondered if you had an alternative solution to both the cause and the remedy.
AW, via email
The batteries in the keys only last 2-3 years and you have to have a fresh battery out of its package and ready before changing it because you only get 10 seconds after removing the old battery before the key loses its code. Something to try is to get a new key cut and coded from one of your working keys at a branch of Timpsons in a Tesco foyer or Carpark. Obviously it has to be coded from a key that has worked that day or the new key may also be losing part of the coding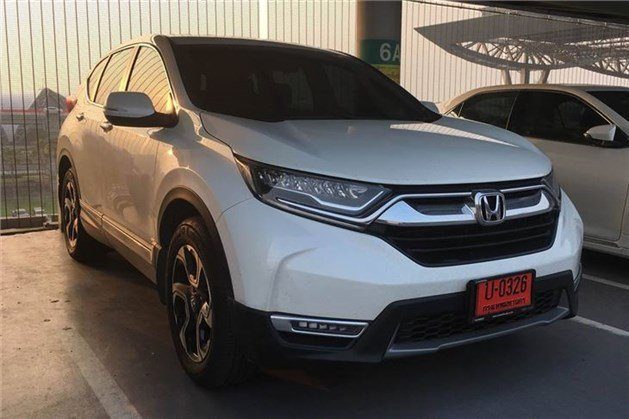 Better wait than never
After nine years and 160,000 miles, we are about to trade in our RAV-4 and a four-year old 29,000 mile Aygo for a new Hybrid RAV-4. We wish to go into our retirement years in a green blaze of glory and seek another nine years of relatively worry free motoring. Unfortunately we were alerted to the following link: http://www.bbc.co.uk/news/business-44008098 It's on the BBC website. The RAV-4 is not a 'plug-in', but should we be concerned, bearing mind the about-turn on diesel fuel after we purchased our original RAV-4 in 2009?
RM, via email
Hold your horses. New RAV-4 hybrid due early next year along with a new Honda CR-V hybrid:
In the meantime, there's the Toyota C-HR hybrid:
/road-tests/toyota/toyota-c-hr-2016-road-test/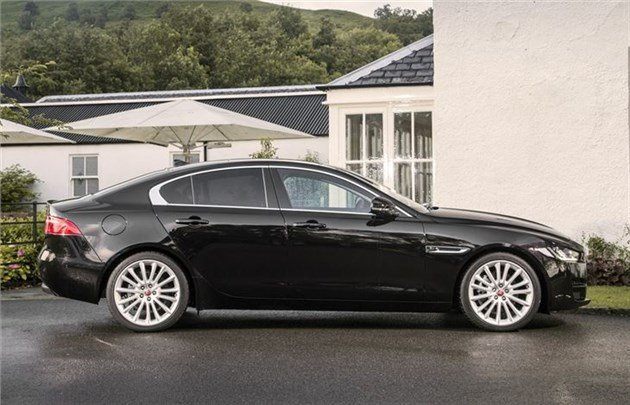 Automatic reaction
My wife and I had so much trouble with the automatic gearboxes when testing the Jaguar XE that we specified a manual gearbox instead. We found the automatic dangerously hesitant on downshifts and neck-snappingly abrupt when it finally made a change. I can only put this down to personal driving style because other people seem unaffected, although I have considerable experience of automatics in other applications. Very strange. I drove at least 3, one recently tried while my manual car was in for service. They are at their worst when travelling at modest speed and asking for a bit more power for gentle acceleration or to climb a slight incline. Nothing happens when the throttle is gently depressed, accentuated by the gutless torque characteristics at low revs, then with a bit more throttle they'd suddenly shift down 2 or 3 gears and throw your head back with the snap. It isn't just me: my wife has the same trouble. I've noted numerous comments in road tests, etc., that the auto isn't great. So un-Jaguar-like. We've really worked at trying to adjust to it but to little effect. Otherwise it's a great car let down by a few relatively minor issues and joke rear access (not important to us as it's usually just the two of us).
DD, via email
Hmm, yours is not the only complaint. But I've driven three XEs, each with different engines, five XFs, seven F-Types and three F-Paces, all with the same 8-speed ZF and never noticed any problem. I also drove one of the first manual XE 2.0 diesels and that had a terrible shift quality. But I'll note your experience in the carbycar entry.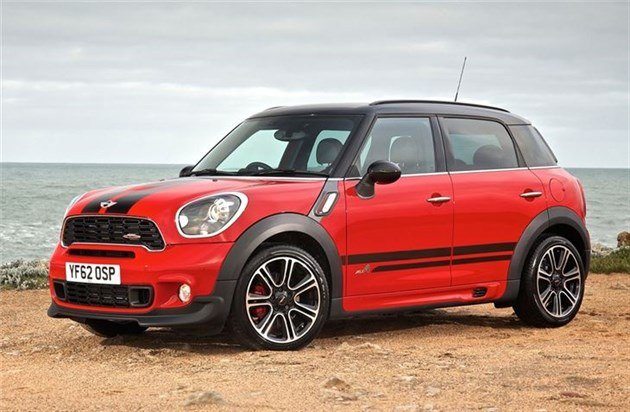 DAB hand
I have a MINI Countryman Cooper SD ALL4 Auto (Chilli Pack) hatchback, registered 30th June 2014 that has done 17,000 miles. Recently, the DAB Digital radio suddenly stopped working, as did the rear parking sensors, all factory fitted. It was purchased from my local main Vauxhall dealership last October with 14,200 miles on the clock. They checked all fuses when completing its MoT and health check but found no problem. They were not inclined to investigate further and suggested I take it to the nearest BMW dealership some 15 miles away. Any idea of the cause of the problem?

DJ, via email
DAB is weird because of the way the signal is transmitted. I've had about 20 cars with DAB radios. Sometimes they simply don't pick up a signal, especially if you have left the radio so it switches on with the ignition. Sometimes switching it on separately from the touch-screen menu gets it going. Sometimes stopping the car and re-staring works. Even if it's been off for days you can get into the car and just find it working again. So don't give up just yet.
Shrink wrapped
I am shortly moving to a town-house in Dorset with a small garage. My present car, a Nissan Qashqai, will be too big. It is very comfortable as it is easy to get in and out of. Can you please suggest a petrol-engined, four-door alternative that is comfortable and reliable and has high seating, as I am 84 years old.
SJ, via email
A KIA Venga or a Hyundai ix20. Alternatively, Honda has finally put the 1.5iVTEC 130PS non-turbo into the Jazz for the UK and it's both compact and easy to get in and out of: /road-tests/honda/honda-jazz-15ivtec-sport-2018-road-test/ We have an older Thai Market Jazz 1.5iVTEC 120PS 5-speed auto in Thailand and it's been excellent.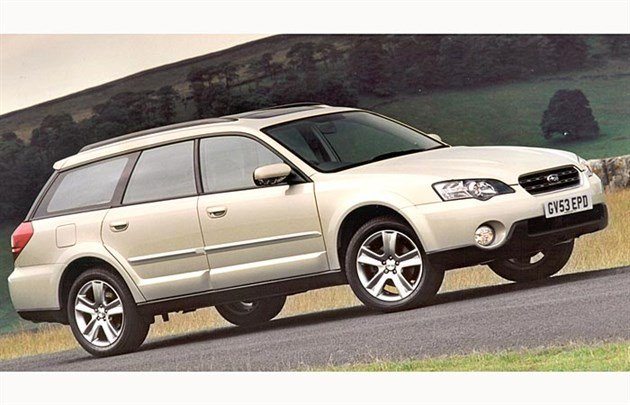 Exhaustive research
The front section of the exhaust on my 2005 Subaru Outback 3.0R is rusty and weak and will soon need replacing. I have received a main dealer quotation, admittedly for a complete system, of £2400 for parts + labour + VAT which amounts to more than the value of the vehicle and consequently out the question. If at all possible, I really want to keep the Outlander as so far it has been trouble-free and excellent in every respect. I have a very good local garage that can fit the exhaust replacement but I am advised that the relevant parts will be difficult to obtain. I would welcome any help and advice.
TW, via email
In that case, the answer is to have a stainless steel exhaust system custom-built, for example by: https://www.longlife.co.uk/stainless-steel-exhausts / Or Google <stainless steel exhaust systems>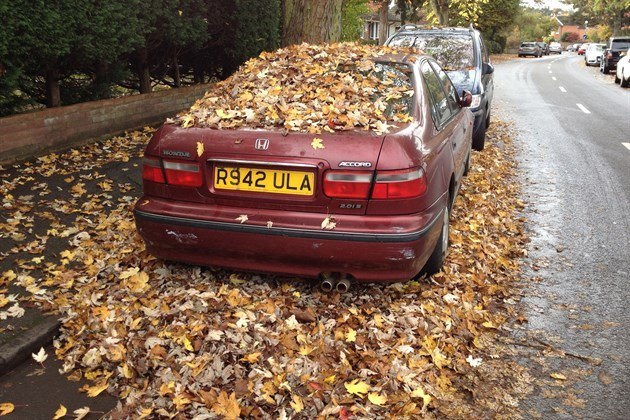 Play 'Musty' for me
My husband has an old 1990s Honda Accord, with a sunroof. It is MUSTY and smells of damp. There is definitely a leak in the boot but I think it just smells horrible (drove me to buy a new Toyota Yaris Hybrid last year). I avoid riding in this car. Is there a company or expert who can re-rubberise all the areas to stop this for my husband? He likes to hold on to old cars, and, since we are retired, there is no big mileage put on the cars these days.
PH, Surrey
You can check the seals around the edge of the boot by rubbing some butter or lard around the edge of the seal and seeing if it is transferred to the shut surface. Alternatively it could be leaking via the rear light clusters. or it could be that the one way cabin vents between the lower sides of the boot and the rear bumper valence extensions are broken or chewed through by vermin. Those are three possibilities in the boot, but then there are door seals, damp proof membranes inside the doors, blocked bulkhead vent well drains. Plenty more.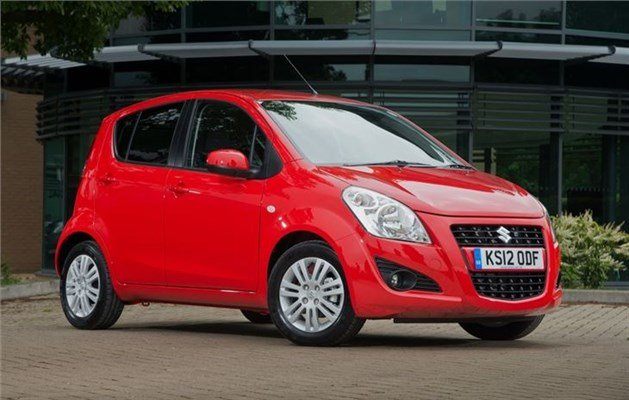 Jersey sure
I am looking to buy a small second-hand (5 - 15 year old) 4-seat automatic with a petrol engine for short journeys. I have had numerous operations on my hips, pelvis and left leg over recent years and am still suffering mobility problems, only walking with the aid of two crutches. So I need a vehicle with seats that I climb up into rather than sit down into. I need an automatic as I can't depress a clutch pedal, and a petrol engine as I live in Guernsey where I would rarely drive further than 5 miles 2 or 3 times a week. I want it to be small due to the narrow lanes here and 4 seats as I want to fit a child seat for my 4-year old grandson. What can you recommend?
DL, via email
Suzuki Splash 1.2 auto or Vauxhall Agila 1.2 4-speed auto: /carbycar/suzuki/splash-2008/ Older, a 1999-2005 Toyota Yaris 1.3 4-speed auto
Advance payment
My wife agreed to buy a brand new Mazda CX-3 which, less our trade-in, means a net payment of £14,800 for which the garage, sited some 110 miles away in Perth, wants her to make a bank transfer on 31/5/18, the day before we collect the new vehicle. While the business is long established and has two agencies, Mazda and Peugeot, and two outlets, paying in advance leaves us with no recourse if anything happens to the business between payment and car collection.  Would making a small part payment of say £150 by credit card give us security in the very unlikely event of loss? Similarly he who holds all the money holds the control if for example there was something wrong with the new vehicle viz paint scrapes, body damage etc or if it does not meet the agreed specification. Would you also recommend we negotiate a modest retention of say £1,000 to be paid by debit card on the day of collection?
CS, Inverness 
The dealer wants the money to clear his debt on the car. (Dealers don't usually own their stock. They need finance.) Might make sense for you to go to Perth, book a hotel to spend the night, check the dealer out for any sign of a problem before making the bank Internet transfer. 
Fab Flaw
In what almost seems a weekly basis you mention problems with the DQ200 gearbox. May I ask what are the commonest problems reported to you? I have this box fitted in my Skoda Fabia and feel somewhat vulnerable, first because the gearbox occasionally has to transmit 132kW and second because the gearbox was filled with the "wrong" oil for the first year of its life until the service recall. Apart from following the instructions in the Owner's Manual and putting the gearbox into neutral whenever the car is stationary for more than a few moments, and thus minimise the drag on the clutches from the uphill start system, there seems little I can do to avoid problems.
CG, Chelmsford
132kW is 180PS, so this must be a Fabia 1.4 vRS Twincharger that, developing 250Nm torque, is right at the peak of the torque that the DQ200 can handle. The problems are overwhelmed clutch packs (that you are wisely minimising drag on) and loss of drive through failure of the Mechatronics. There are also engine problems; See: /carbycar/skoda/fabia-vrs-2010/?section=good /
Reunion?
I need to find my old MGB roadster, purple SDC818M 
SR, Hamsterley
Comes up as untaxed since 2002 with no MoT and no SORN on https://vehicleenquiry.service.gov.uk/ViewVehicle / if it was taxed up to 2002 then taken off the road it should have been SORNd, so  there is a high chance it has been scrapped or broken for parts. You could try the MG Car Club or the MG Owners Club, but if it still exists and if they know the keeper they would have to get his/her permission to revel the details to you.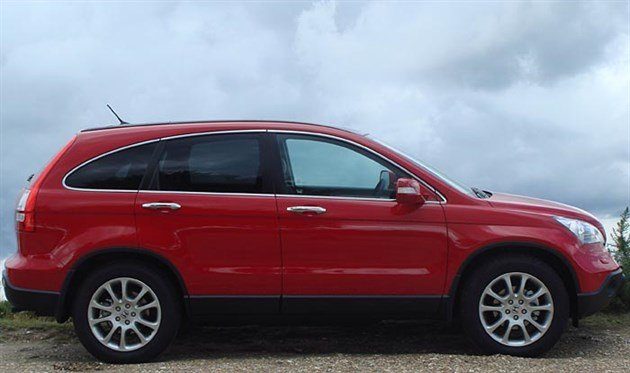 Hondarable member
I have a 10-year old 2.0 litre Honda CR-V auto exec with 106,000 miles on the clock. It has been a superb car, I replaced the low profile tyres with 65 profiles and this improved the ride. I am now thinking of replacing it. My first thought is for a straight update to the latest model, however I don't see so many of these about and wonder if there is anything wrong with the current model or whether there is anything else I ought to be considering of like size and spec. I live in Surrey but am moving soon to Norfolk. I only do about 6,000 miles a year now and may do less in the future.

RG, Surrey
There is a new CR-V on the way. Arriving later this year with petrol engines and early next year as a hybrid. We will be testing it in early July. It's already on the road in Thailand: /carbycar/honda/cr-v-2018/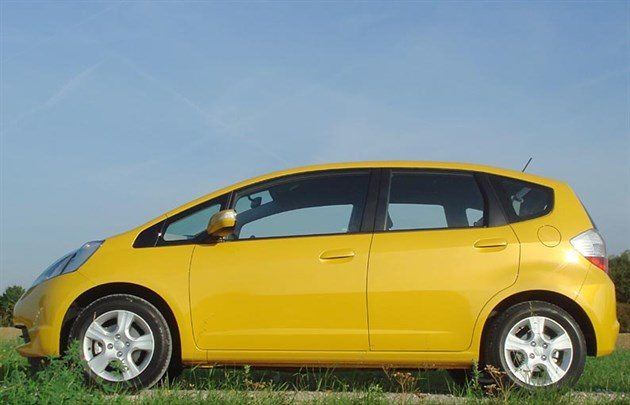 Trad Jazz
I have bought a Honda Jazz ES iVTEC 1,339 cc, first registered in June 2009. It has done only 27,750 miles with regular services. Is there anything I should be aware of or anything that may need doing in the near future?

DW, via email 
If it's manual you might have some transmission bearing trouble. If it's an i-shift automated manual then there could be clutch and actuator issues. Otherwise quite reliable. We have a 2010 Jazz with 141,000 kilometres, but it's a Thai market model with a bigger engine and 5-speed torque converter auto: /carbycar/honda/jazz-2008/?section=good /
Click to Honest John's Motoring Agony Column 30-06-2018 Part 2
Comments
Author

Honest John
Latest