Honestjohn's Motoring Agony Column 07-04-2018 Part1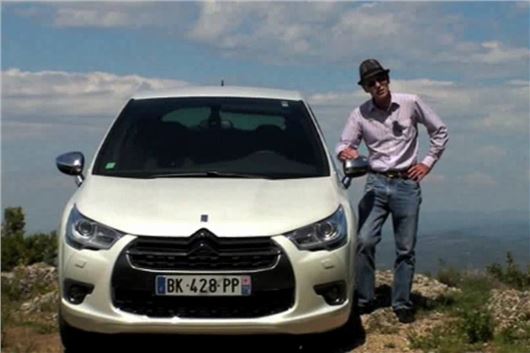 Published 04 April 2018
This week's autrocities involve bags of trouble, a sticky subject, passing away, bearing all, steaming up and in Part 2 some detective work.
As usual, emails to Honest John should be addressed to: letters@honestjohn.co.uk  Please try to keep them as short as possible.
(Sorry, for what's known as "logistical reasons" this is published a day and a half earlier than usual)
Bag lady 
My car has done only 31,000 miles and now the airbag red warning light is staying on. My local Honda dealer says it will cost around £500 plus labour to install a new computer unit to rectify this problem. Do you think this is reasonable? Your advice will be appreciated, as this seems to me a rather costly exercise.
KT, via email
There is a stack of DVSA recalls for this. Go to:  http://www.vosa.gov.uk/vosa/apps/recalls/searches/search.asp?whichpage=3&pagesize=10&resultString=(HONDA%20CR-V)%20%20for%20the%20date%20range%2001/Jan/1992%20to%2001/Jan/2018&tx= / See if the VIN of your car is included. If this is a Takata airbag the problem could be that the Worldwide recall of something like 37,000,000 Takata airbags bankrupted the company.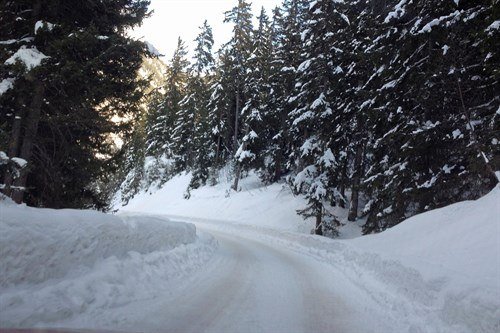 Alpful tip
We spend a lot of time in the Alps during the winter and, just as your correspondent recommended, we always lift the wiper blades away from the windscreen to stop them icing up and sticking overnight.  However, on my husband's new Skoda, this was not possible as the wipers automatically tucked away under the bonnet lip as soon as the ignition was switched off. As this was a problem my husband phoned his Skoda dealer in the UK to ask how to do it but was told 'It is not possible to do it due to Health & Safety'. Since Skodas are manufactured and used extensively in a cold country we didn't believe this, so we popped into a French Skoda garage where a helpful young man spent around two minutes showing us exactly how to do it. (Flick the wiper control down once after turning off the ignition.) The moral of this story is, don't believe absolutely everything your dealer tells you.
RH, via email
An excellent tip. Proof that it pays to be cynical. Many thanks.
Past its best
It is time to change my 13-year old Passat, which has given fault free service over the years. I'm currently interested in the latest Honda HRV 1.5 VTEC CVT, the Kia NIRO 1.6 hybrid DCT and a Suzuki Vitara Auto. Your views and any feedback on these cars would be appreciated.
PB, Henley on Thames
Interesting selection. We've tested them all:/road-tests/honda/honda-hr-v-2015-range-road-test / /road-tests/kia/kia-niro-2016-road-test / /road-tests/suzuki/suzuki-vitara-s-boosterjet-2015-road-test / You could add: /road-tests/peugeot/peugeot-2008-puretech-110-eat6-2016-road-test / And: /road-tests/toyota/toyota-c-hr-2016-road-test / All feedback in the relevant entries in http://www.honestjohn.co.uk/carbycar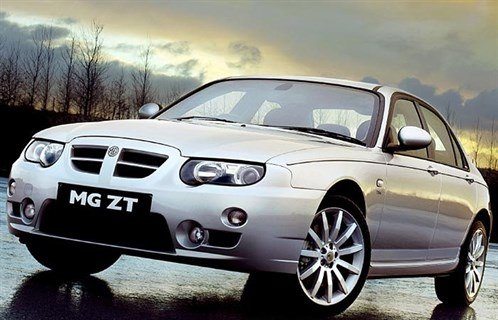 Roving ire
I write with the regard to the problem highlighted last Saturday on the Rover 75. I have a 2005 MG ZT that had similar problems. The 75 and ZT are notorious (as are a number of other cars) for the ABS warning light coming on. This is almost certainly due to poor connections on the snap connectors under one or both of the front seats. I had a member of the 75ZT Car Club solder together the connections under my driver's seat. Problem solved.  I also had a drumming noise coming from the rear that sounded like a bearing problem. This was diagnosed by a local MG dealer (previously MG Rover) as 'stepping' on the rear tyres. After a test drive he showed me on the tyre exactly what he meant. I have however, no idea how this came about.
PC, via email
Many thanks. Emails tend to get into The Telegraph 4 - 6 weeks after the event. But in this reader's case (very high mileage car) it was one of the rear reluctor rings that are integral with the rear hubs and replacing it solved the problem. (The front reluctor rings are not integral to the hubs.) The stepping of the rear tyres is due to a malfunction of the rear brake pressure compensator that temporarily locks the rear brakes under hard braking. Normally, 90% of a car's braking is at the front and the rear brakes merely balance this.
Play Misty for me
I am writing on behalf of my sister who recently purchased an Audi Q2 1.4 TSi S-line. Driving it during the end of summer and early autumn proved to be a delight however, once the outside temperature began to fall away and the weather turned cold and damp (she lives in Lancashire) the car has been plagued with misting up, especially on the front and rear windscreens. Having read the supplied manual and checked the ventilation settings, she then took it back to the Audi supplier only to be told that she must leave the air conditioning on for 7 minutes and on no condition wipe the windows with a cloth. This seemed to her to be totally impractical (how many busy people can afford to sit in their car for this amount of time in order to wait for the cars visibility to improve?). I would be very grateful if you could offer her any advice as to whether this is the correct information that she has been given or if there could be another explanation as to why this problem is occurring. My sister is very disappointed with the advice provided by Audi and has stated that in all of the previous cars she has purchased, Mercedes, and Volkswagens (which did not have climate control either) none have misted up to this degree. Hoping that I can alleviate her frustration and put the joy back into her diving, I await your advice.
WH, via email
At first I thought there must be residual moisture inside the car, possibly via a door seal or because the bulkhead vent well drains have become blocked or because the pollen filter cover is perforated and that is waterlogged. But another complaint of the same thing in an A1 had me thinking that this might be a fault with the valve that either admits hot engine coolant or refrigerant to the cabin matrix.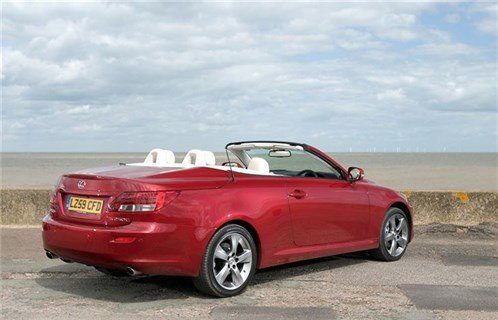 Cruise controlled
Clearly I'm not lead footed, but regularly in rural Fife my wife and I get 38 mpg in our Lexus IS250C and recently, driving from Near St Andrews to near Bromyard in Herefordshire, were delighted to see 46mpg in 7 hours, normally expecting to get 42 when driving to see son No1 in Battersea, or No 2 in Bath. Yes, we use V-Power and stick to under 80mph on motorways. OK, driving around hilly Bath, its more like 28 but all-in all we are delighted comparing it with my first car a 1937 Austin 7 that can only have weighed 20-25 % as much and never did more than 30mpg on regular Jet at 40d a gallon.

CS, Fife
That's extraordinary mpg for an IS250C, which is not know for its economy. Average Real MPG is 31.8. Please enter in /realmpg/lexus/is250c-2009/
Best offer? 
Just before Christmas, my daughter was involved in an accident and the other driver accepted full responsibility. Her car has subsequently been written off and she has been told she will receive £2,300, which is their valuation of its worth. Understanding that, I have looked on Autotrader for a similar Jazz in terms of year, mileage, condition etc. and they are between £2,500-£3,000. Should we accept their valuation or suggest an extra £200?
GT, via email 
You are entitled to 'market value' and if you can prove you are not getting market value you can squeeze more out of them. They will, of course, counter that advertised prices usually overestimate, so are not transaction prices. Use /used-prices/ to get a realistic assessment.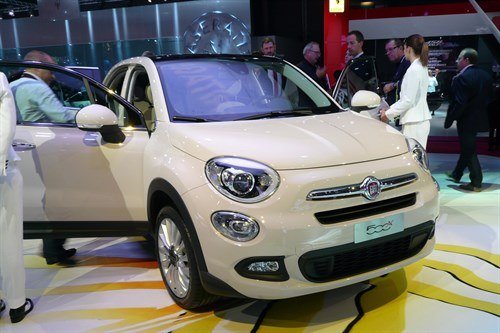 Big Bang theories
My partner purchased a FIAT 500X on finance and has had it for just under a year. The car itself was made September 2015. Last week the engine blew up: lots of smoke, loud revs, engine wouldn't stop. We were on the motorway at the time so got towed and took the car to our mechanic friend who said take it to the dealer as the car was so young and had only just done 15,000 miles. When the dealer looked at it he said it fell out of warranty and we would need to contact FIAT. We have done so and are currently waiting to hear back from them. Whilst we wait I wanted to seek your advice after reading the attached article. The change oil light was on, but my partner was going to get this checked out at the service that was due after the engine blew up. Referring to the online manual she read, it says oil has to be changed within 500 miles. However the dealership says in the handbook it's 500km, which we would be over by 92km as we drove 368 miles. The advice I seek is twofold: Firstly, given my partner was never questioned on how far she drives or any info in regard to how to look after DPF regeneration with this car, or any info on warranty, has she been mis-sold? Secondly, where do we stand with what has happened with the car, considering it has been maintained to the best of her knowledge. She has driven for over 10 years and never had any issues, the car is under 3 years old and, as she read, is under 500 miles and dealership says it's 500km. Surely this shouldn't happen. Could you please help.
NG, via email
I will try to explain what happened: An oil light comes on either because the engine has lost oil pressure (in which case the engine needs to be switched off immediately). Or, in the case of a diesel, if the oil, becomes contaminated with diesel because active regeneration of the DPF is not happening correctly, possibly because the engine has been switched off when this was happening. In that case, the fuel post-injected to the engine to promote active regeneration sinks into the sump, raising the sump level. In your case it reached a level where the compression ignition engine started running uncontrollably on the sump oil. You seem to have been lucky in that there wasn't enough for it to rev so high it blew up because you say you could still drive the car to your mechanic friend. But, basically, to keep driving with the oil light on was foolhardy and the manual should warn you to stop driving. I don't think the danger was properly explained in the manual. Anyone with any mechanical sense would naturally stop and check the oil level, which you would have found, was excessively high. You should check the oil level weekly anyway (even though no-one does). But someone who is not mechanically inclined would simply follow the instructions and doing that is what led to the disaster. So I think you have a case against the FIAT dealer who sold you the car, even though it was a year ago: /faq/consumer-rights/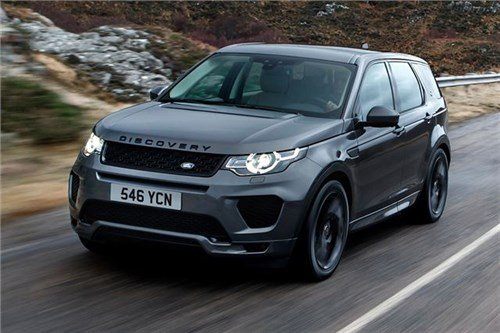 Faults information
After a number of fault-free Toyota RAV-4s we decided to buy British. We purchased a Land Rover Discovery Sport HSE Black in November 2016. To date it has been in the dealership for a cumulative total of 16 weeks. Amongst the faults have been: Reversing camera failure plus associated electronics: 7 weeks; Rear tailgate hydraulics failure; Rear brakes (Callipers, discs and pads) replaced 3 times, latest episode has been 6 weeks in Dealers; Heater failure; Rear light condensation and having to be replaced; A number of software updates, a couple of which caused further problems requiring further resolution; The rear door was also damaged on one visit requiring a re-spray. I have lost all confidence with this car; do I have any form of redress? 
GM, via email
The Land Rover Discovery Sport is accumulating an impressive list of complaints, mostly of the Ingenium diesel when used for short runs: /carbycar/land-rover/discovery-sport-2015-l550/?section=good / Anyone buying a new Discovery Sport should consider opting for the Si4 Ingenium petrol engine rather than the diesel. So far we've only heard of one being successfully rejected (for the DPF oil contamination issue that is not on your list). I think you need to try to come to an arrangement with the dealer because taking this to the County Court could prove to be very expensive and you would not anyway be able to recover the full price you paid 16 months ago. See: /faq/consumer-rights/
Family mam 
I'm looking for a good family car for my two children, both under 10, husband and potential mid-size dog and carrying bikes for the odd family ride in the summer on a towbar. Favourites so far are the Golf estate, VW Tiguan, Mazda CX-5 and a close second are the Ford S-Max and Hyundai Tucson. Do you have any recommendations and which engine is the best for each?  I want this car to last me as long as my last 10-year old with 110k miles has. I do low mileage down country roads mostly, but my son will go to senior school in 2019 and that might involve a longer trip and one or more junctions on a motorway.

AB, via email
For the driving you describe you don't want a diesel and that cuts the choice down. For example you can only get 2WD manual CX-5s with petrol engines. That's what I'd go for. If you need more loadspace, maybe the 7-seater S-Max 1.6 Ecoboost petrol.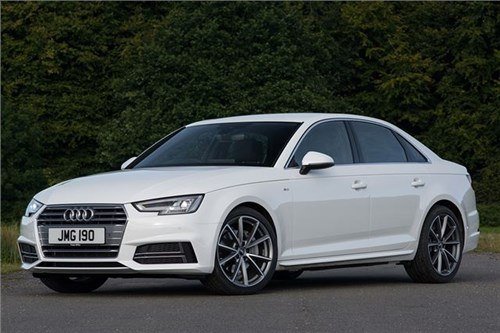 Concerned citizen 
As a private motorist, last September I bought a new Audi A4 Avant that has the 1.4 turbo petrol engine, rather than my previous 2 litre TFSI CVT. I was assured performance would be comparable and I am pleasantly surprised with results so far, but have a couple of concerns that the Audi dealer does not answer to my satisfaction. The handbook shows the engine and gearbox codes as CVNA and SVQ. (1) When moving off from start up, either first thing or after a while parked, there is a "ker-klunk" from the gearbox. Being previously frustrated with the Multitronic CVT transmission, I was looking forward to reverting to a traditional automatic but am concerned by this sound. It only happens the once in any journey, usually within the first quarter mile, and the dealer assures me this is normal and is the box preselecting the next gear ready for the change up. Really? This doesn't sit well and concerns me. (2) When under load, between 1,000 - 2,000 rpm, I am aware of an occasional "rattle" sound coming from the engine. Sounds as though from O/S/F. Being old school - now 76 years of age - it sounds similar to pre-ignition "pinking" or maybe tappets? And it is eliminated by either backing off the throttle or accelerating hard. As I think all engine management is nowadays computer controlled, I find either of my diagnoses hard to accept. In case it is fuel related, I have switched to Super fuel, which makes no difference, so I am confident that is not the cause. Murphy's Law says it does not happen when I try to show an Audi mechanic what I am finding - so I thought to ask an impartial source if anything occurs and there maybe things I should address. As a new vehicle with 3 years warranty, I should have no need to worry - but I like to put things right if I know I may be doing harm by driving without addressing things I know are not right. Be grateful for any comment.
RB, Princes Risborough
This car does not have the troublesome lightweight DQ200 7-speed transverse dry clutch S-tronic (apparently imprved from 2016). It has the DQ382 7-speed wet clutch longitudinal S-tronic, which has a far greater torque capacity than the 250Nm of the 1.4TSI. The pre-selecting action is normal. You can read all about how it works on the Audi website. You'll probably get rid of the engine 'rattle' by switching to decent fuel. Basically, any Super with 97-99RON, but preferably Shell V-Power. This gives more torque at low rpm and makes an engine feel smoother. However the 1.4TSI 150 ACT is 'cylinder on demand' for economy and that might be why you find it feels a little strange.
Evoqative 
My current 5-year old Range Rover Evoque is pleasant drive, but has started to cost on parts, service and fuel economy. I need a high, comfortable seating position and an automatic: I'm a big chap with replacement knees. Together with trade-in my maximum budget is £25k. Happy to have around 5,000 miles on replacement car. Have looked at Ford Kuga, KIA Sportage, VW Tiguan. I understand the Volvo XC40 is out soon. Your advice on choice, please.
JC. via email
Hard to find a decent petrol automatic in an SUV in this price range. Many are DCTs. Suggest a Suzuki Vitara S 1.4T Boosterjet, a Peugeot 3008 EAT6, or a Mazda CX-3 6-speed torque converter auto. Otherwise, maybe a 2nd-hand VW Tiguan 2.0TSI DQ250 6-speed DSG or a Toyota RAV-4 2.5 hybrid. If taking the risk of diesel, a Mazda CX-5 2.2 Skyactiv D 6-speed torque converter auto. The XC40 is European car of the year, but prices start at £28,000.
Hopes dashed
My car is a 2015 new model Ford S-MAX 2.0 TDCi 150 Powershift. It is fitted with Ford, Sync 3. Do you have any insight as to when & how Ford will provide updates for its satnav installations? I particularly want an update for the new Queensferry Crossing road system around the Firth of Forth. I also use a TomTom in the car as it is more intuitive and does not include the display of other media on the screen (radio, air con controls and telephone). The TomTom has been updated with the new Queensferry Crossing roads system. I looked at buying a new KIA last year and was told that to obtain updates for their satnav systems, I would have to look on eBay.
AD, via email
Common complaint of Ford satnav. Best to get a car fitted with a Garmin or TomTom based system, but even they aren't fully up to date and show the car driving through fields on the A1 between Leeming Bar and Scotch Corner.
Jumping Jack Flash
I bought a 'Phase 4 in 1 Jump Starter' from Halfords in order to start my MX-5. Unfortunately the instructions are clear that the negative terminal of the starter should be connected to the engine or bodywork and not to the negative terminal of the battery. I had therefore to return it for a refund as there is no suitable area to connect the negative clamp to as the batter is in the boot. I could have sworn that when the AA jump-started my car once before they connected to the negative terminal of the battery. Could I have in fact connected to the negative terminal and are the instructions just precautionary?
PT, via email 
That's not a problem. The body of the car is the negative earth. So all you have to do is connect the positive lead to the positive terminal of the battery and the negative lead to any exposed metal inside the boot of the car. Where a battery is completely hidden, there is usually a terminal under the bonnet for jump-starting the car. The driver's manual will tell you about that.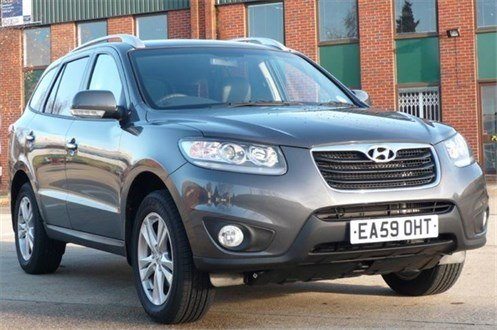 Santa clause
We bought a second-hand 2010 Hyundai Santé Fe, enthused by your keen road test of this model, which, as you say, is remarkable at doing everything one wants. We bought it from Hyundai Basingstoke and when I phoned the previous owner he said it was difficult to start when hot. This has proved to be the case and sometimes it will just turn and turn on the key without firing. If one (I discovered) takes the key out, locks the fob whilst sitting in the driver's seat, unlocks it immediately and puts the key back in, it starts straightaway. Separately, sometimes the remote will not lock the car and we are forced to use the key in the driver's door. Most times it locks perfectly at a distance and the batteries have been changed. After two depressing visits to two separate Hyundai main dealers, not the supplier, we are just told "computer can find no fault" and a £137 bill for diagnosing it (paid straightaway by Hyundai Basingstoke).  We have a year's Hyundai warranty with six months or so left. Any thoughts please on where the fault could lie as we might eventually be stranded and it is unnerving if one is out with grandchildren.
JG, via email
The fault must be in the wiring (probably the earth) of the remote locking receiver and engine immobiliser. Since Hyundai dealers have failed to pinpoint it, you could call in a local <car electrical specialist> (http://www.yell.com) and ask him to look for the weakness. If it's an external connection that he can fix, all well and good. If it's internal to the remote locking receiver, then that will need to be replaced and you can use the specialists report to bend the arm of the dealer who sold you the car.
Taking it Easy
I thought I would feed back on a Motoreasy warranty purchased after clicking through a link on the website; possibly worth feeding back to readers. I purchased a warranty for our 2010 Mini Cooper S in July 2017. I took the policy through a man called Raj, who promised the world. I took a Plan B policy and was ensured no excess, no parts cost, no labour cost excluding the £79.99 first diagnosis fee (they record all calls). We had a big engine knock fault light timing issue and attempted to use this warranty. What an absolute abysmal customer service experience. Still waiting a call back regarding my initial complaint re the no parts cost. The nearest garage (I live in Fife; hardly a small region) is in Edinburgh. The car was running horribly and we were expected to drive 30 miles. The warranty (reading the small print) states anything over 50,000 miles 70% parts cost (never mentioned at any point), reducing down as the mileage increases above 60,000, etc. Ours has 54,000 miles. They are basically not interested. I'm fed up chasing them for answers. The car is OK. Seems to be intermittent. Runs a bit rough usually a bit of a run some more oil (every 1,000 miles). The garage reset and all is well. However, this does not bode well for the future. Cannot recommend. I have now traded the car.
WH, via email
Forgive me, but this doesn't make sense. You are complaining that your warranty did not cover a fault that it turned out your car did not have. Probably nothing more than from using the wrong fuel. No mechanical breakdown insurance covers you for things like that.
Click to Honest John's Motoring Agony Column 07-04-2018 Part 2
Comments
Author

Honest John
Latest