Honest John's Motoring Agony Column 21-04-2018 Part 2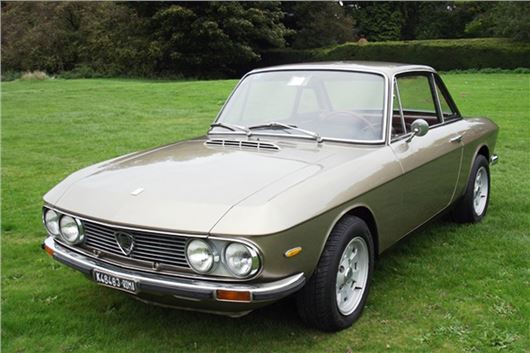 Published 20 April 2018
Click back to Honest John's Motoring Agonies 21-04-2018 Part 1
Ful restoration
My son is restoring a Lancia Fulvia that has not been on the road for twenty-five or so years. When the restoration is complete does he have to re-register it with DVLA. He does not have a SORN certificate
MS, via email
SORN was introduced on 31st January 1998, as was the rule of continuous insurance unless the car is on a SORN, so we can assume the car was taken off the road before then. It's now best to put it on a SORN, and hope that its registration has not been reallocated. (https://www.gov.uk/make-a-sorn). When it becomes roadworthy, he needs to insure it, put it through an MoT, then 'tax' it, even though the 'tax' will be FoC under the 40-year-old historic car rules. This same 40 year rule is about to start being applied to MoTs as well. More than 40 years old on January of the year, you don't need one.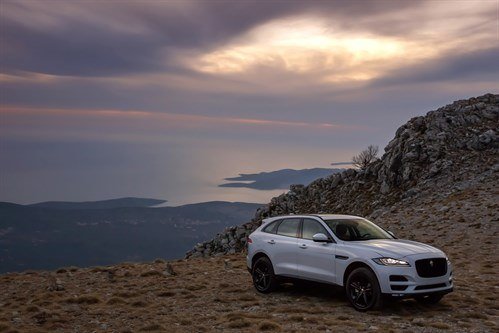 Ridiculous to the sublime 
I have all but decided to part with my Berlingo in favour of a near new AWD F-Pace. I like the Berlingo for its all round versatility (shopping, dogs and dump runs) and am worried I may be disappointed. Do you think the 2.0 diesel auto is my best choice? 
SP, via email
The first question to ask is why is the nearly new F-Pace up for resale? If it was a demonstrator, fine. But if it was rejected by the first owner, not fine at all. We're still talking big money here. £40k +. But because the DPF of the F-Pace is close coupled to the longitudinal engine, it does not suffer the same problems as the Evoque, Discovery Sport and, presumably, the E-Pace. There is an all new Berlingo Multispace on the way, launching at Geneva on Tuesday: /carbycar/citroen/berlingo-multispace-2018/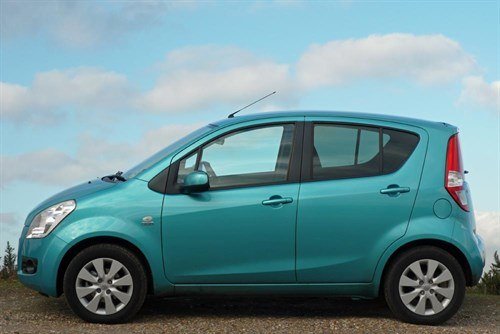 80s cars
I am on my second Suzuki Splash, after your recommendation a few years back. I am now well into my 80s, have had a knee replaced and need the higher driving position this car offers. The ease of getting in and out has also been very helpful. I only do fairly local driving now of between 4-5,000 miles a year. Sadly, Suzuki no longer produces this car. I shall be looking for a replacement within the next 12 months. I would welcome your recommendations now for a replacement? Should I also consider going electric or hybrid?
VF, Amersham
The direct replacement for the Splash automatic is the Ignis, but it has an automated manual transmission, not the torque converter that Suzuki fits to its bigger cars. (At least one colleague rates the Ignis automated manual very highly.) If you want to stick to a torque converter auto, go for the KIA Picanto 1.25 or Hyundai i10 1.25. The smallest hybrid remains the Toyota Yaris hybrid. Unfortunately, on car launches when we first test smaller cars, the automatics are rarely available. But the Yaris is covered here: /road-tests/toyota/toyota-yaris-2017-range-road-test/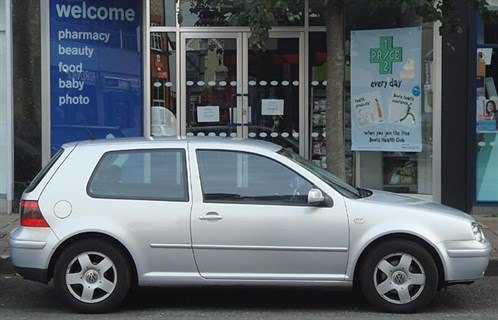 Africar
I have a VW Golf Mk IV that has problems of overheating. The Golf specialist that I am in touch with could not solve the problem. Please what can I do? I live at Ibadan.
SO, Ibadan, Nigeria
Check that the thermostat is not seized up. If it is, depending on ambient temperatures in Ibadan, you might get away with throwing it away and doing without. If the thermostat is functioning properly, you may have a blockage through corrosion sludge in the engine cooling system, the engine radiator or the car heater radiator.  You need to switch the heater to max so the coolant flows through it and flush the system out repeatedly until all the coolant that comes out is clear. The problem could also be the temp sensor sender or the fan motor. Check that the fan motor is working by applying a 12v battery to the two terminals directly. If it is working but never coming on then the sensor/sender switch screwed into the cylinder block is faulty and needs replacing.
Inter Active
I bought from new a BMW 2 Series Active Tourer 1.5 3-cylinder petrol 3 years ago and like it a lot, but would like to use it in the wintertime to travel around the North of England, so I am deciding whether to sell and buy a 4x4 or get some winter tyres. The depreciation is painful, so winter tyres would be great if they offer something close to 4x4 grip in snow, etc. Incidentally, the 17-inch alloys that came on the car are a bit bumpy with the runflats so would a set of 16-inch alloys make a more comfortable ride with winter tyres? What do you think would be my best option?
PH, via email
A set of 16-inch Alutecs from http://www.tyremen.co.uk and a set of Michelin Cross Climate tyres will probably do the job and can be left on all year round. That's an investment of maybe £600 - £700 compared to a cost to switch to a 4x4 of easily £5,000, and for that to work properly you'll need to fork out extra for all weather tyres.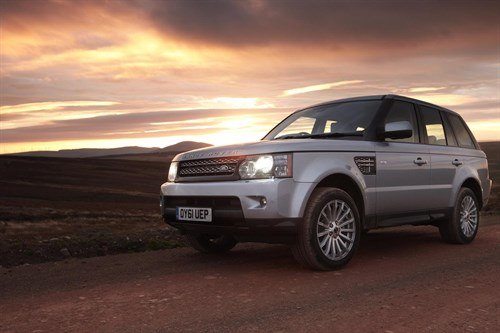 Some bearing on the matter
We have a 2010 Range Rover Sport Diesel Mileage 60k. It stopped. No warning signals. Undrivable. Advised that main bearing collapsed and engine therefore a write-off. Land Rover suggests a new engine. They do not recommend repair or rebuild elsewhere. Are they in any way responsible, or is this a one-off? My daughter is the owner and is uncertain of any course of action available to her.  
BW, Tenterden, Kent
Quite a lot of reports of this in the Discovery 4 that shares the same 3.0 TDV6 engine (actually a Ford engine): /carbycar/land-rover/discovery-4-2009/?section=good / Unfortunately 2010 probably puts it outside the 6 year limit during which Sale of Goods legislation and case law give you a "reasonable expectation" of no major failures: /faq/consumer-rights/  It could be that in view of the other failures JLR might offer some help. If not, then it's worth joining the relevant Internet forums where LandRover owners share their experiences and get together to exert pressure on the company.
Where are they now?
After reading of a couple of HJ reader attempts to trace previously owned vehicles, I began to wonder what had happened to my own. I remembered that on sites like Eurocarparts and Blackcircles, by inputting a car's registration, the site would tell what the car was. I assumed that they must get the information from a legitimate up to date database, but what? I started to input my old car registrations into the Blackcircles registration panel to see if my old cars still existed. I was amazed to see that many of the later cars of the 17 still seemed to be in existence, including a 1982 Fiesta that was highly prone to premature component failure. My 1989 Uno registration was now on a Ford Transit. The shock came when I inputted my 1985 Uno reg. and it came up with the correct details of the vehicle. As I only owned this vehicle for three years from new because, shockingly by then, it had developed a structurally challenging rust problem, I cannot believe that it has not corroded to nothing by now. Am I wrong in assuming that a database correctly recognising a vehicle from it's reg. is a sign that the vehicle is still in existence?
CR, Wales
We offer to readers: /car-data-history-checks/ The Government site is: https://www.gov.uk/get-vehicle-information-from-dvla/ The gov.uk site tells you if the car is on SORN and when it was last taxed and MoTd. If there is no information, you can safely assume the car was scrapped before the SORN rules came into force on 31st January 1998. If you find a car still exists and want to try to trace the keeper, you can try the club for the make and model of car. The club will still have to get the keeper's permission before it can be disclosed to you.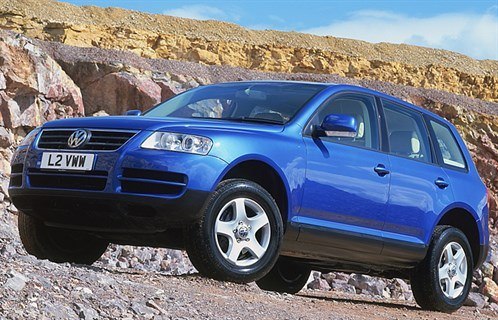 …those Touareg camp fires… 
My wife loves her reliable VW Touareg 245 3.0TDi auto, bought new in January, 2013, now with 56k miles: comfort, safe feeling, acceleration when needed; top speed of 134mph not important. At 74, she finds climbing into the cabin uncomfortable as she has to bend her head to get in through the now "low" roof. She has tried our son's new VW Transporter and its size solves that problem, though the interior is too noisy. Otherwise she'd keep her Touareg. Her preference, for a vehicle that will last reliably for 7 years and 70,000 miles, is a "loaded" Toyota 4-door 5-seat Hilux automatic or similar Japanese pick-up, though 4-wheel drive is less important. The Hilux 2.4L engine, though, has much less acceleration than the Touareg. Any suggestions, ideally for a pickup?
MK, via email
The problem she is facing is that, though the roof height of 4x4s is about the same as MPVs, the floor height from the ground is much greater, so the cabin is shallower and it can be quite a climb to get in. Rather than pick-ups, better to look at MPVs, such as the BMW 2 Series Active Tourer. The 225xe is a hybrid with four-wheel drive so kills a lot of birds with one stone. She'll get the most performance from a pick-up from a VW Amarock with the same V6 engine as her Touareg. A new Touareg has just been announced, but its biggest market, China, gets if first: /carbycar/volkswagen/touareg-2018/
Extensive experience
My wife's second-hand Mk 2 2015 Jazz 1.4iVTEC, now at 24,000 miles, is coming up to 3 years old. Honda has offered an extended warranty for 1 year at £299 or 2 years at £550, which includes Honda breakdown assistance (which we do not need, being RAC members). The warranty covers all mechanical & electrical components, casings, all oil seals and catalytic converter. It does not cover body paint, glass, internal/external trim, LEDs, batteries, exhaust or airbags, or parts that normally wear. My wife covers about 12,000 miles per year  mainly on rural lanes, A and B roads plus some motorways. Do you know of any defects with this model that are likely to occur over the next 24,000 miles. I thought there was a problem with gearbox bearings with some? Does this offer sound good value and is it worth taking it up.
AS, via email 
That's relatively cheap for a 4th and 5th year warranty. Shows that Honda is fairly confident it won't be needed. On the basis of our experience, repairs on our used 2010 Honda Jazz: a wheel bearing, a ruptured a/c matrix, over 60,000 kilometres and 3 years (now at 141,000 kilometres) have not amounted to £400, never mind £550. 
Any holes in the Polo?
Of all the smaller cars the new Polo impresses me most. I can afford it, but do you think it is over-priced and will it be reliable? My other choice to replace an ageing Focus is a C-Max. That seems better value, though not s small car.
PD, West Sussex
The history of the previous Polo has not been particularly illustrious: /carbycar/volkswagen/polo-v-2009/?section=good / And VAG's latest Golf is attracting a high level of complaints: /carbycar/volkswagen/golf-vii-2013/?section=good / Current Fords have not been too hot either: /carbycar/ford/c-max-2010/?section=good / So, hand on heart, I can't recommend either. If it was my money I'd probably put it into a Honda Jazz 1.5iVTEC Sport: /road-tests/honda/honda-jazz-15ivtec-sport-2018-road-test/ (In fact I did put my money into an older Thai market Jazz 1.5iVTEC and it's been brilliant.)
Expecting too much
In July 2016 we bought a 2012/62 Mercedes E220 CDi with 23,500 miles from the local Merc dealer. It has now done 36,600 miles, mainly long runs. I am sure it is now noisier than when we purchased it, especially under acceleration, and the diesel consumption is much worse: on a regular 240 mile journey I initially got high 50s mpg, but now struggle to get 50. Before Christmas the garage took it in and checked everything, particularly the injectors. They reported everything OK and suggested the noise and extra fuel consumption could be because the weather was much colder. Does that sound feasible? In December 2016 my wife inadvertently filled up with unleaded fuel and drove about 5 miles before realising something was wrong. The Merc garage picked it up (we had recovery cover) and then charged us £1,389 to flush, clean and make good the damage. Could this be affecting the performance despite the repair?
JP, Messingham, Lincs
Yes. A diesel will use more fuel during the first 5 miles or so of a journey in very cold conditions, but not after that. So I'd guess at wear in the injectors or the diesel injection pump causing the drop. That said, 45-50 is normal mpg for an E220CDI. I know a couple of people who have them; one a (rare) manual; one an auto. MPG might improve on Super diesel such as Shell V-Power Diesel.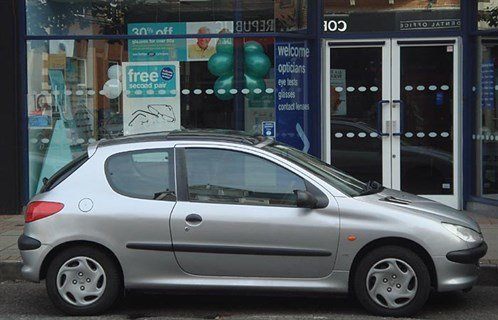 Semi-detached
You have been kind enough to help me in the past and I'm hoping you will be good enough to repeat the favour. At an auction this evening there will be a Peugeot 206, first reg 2004, and listed as semi-automatic. Could you enlighten me on what the system is as I would be going on behalf of an elderly gent who cannot cope with 3 pedals. Is this a conventional auto worth considering and could you give me an indication of its value.
PH, via email
When a car is described as "semi automatic" that to me means automated manual and best to run a mile. Unfortunately, the DVLA causes enormous confusion by describing automatic transmissions as "semi automatic" wherever there is a manual override, which there is on most of them. The 206 has an AL4 torque converter auto, which is better than an automated manual, but still has a poor reputation for dependability.
Full disclosure 
Up until February 15th my car was insured for Social, Domestic, Pleasure, commuting to and from a regular place of work and to pre-arranged meetings in connection with my job. My commuting mileage was a round trip of 32 miles and I did less than 500 miles a year for meetings. I rang to inform my insurer, LV, that my circumstances had changed as I'd been made redundant. They thanked me and charged me £19 for the likely increase in my mileage. How can they possibly assume that my mileage will increase because I'm not going to work every day or attending business meetings? If I hadn't told them, would I have been driving uninsured because I wasn't using the car for what I'd told them I would? One year I didn't attend a single meeting! I should, perhaps have told them the day the cover expired so that they could back charge.

KW, Harlow
I think this is either the result of a miscommunication, or the extra underwriting risk of insuring someone who has been made redundant. Another apparent anomaly is when a spouse dies. The survivor is then treated as a greater insurance risk than when half of couple because the risk is no longer spread between two people. However, I should point out that I have never seen any underwriting statistics to support this.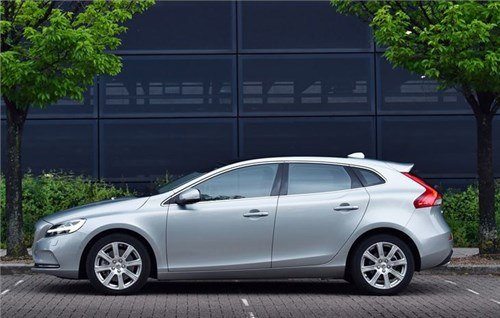 Thirst among equals?
I purchased a new Volvo V40 T3 1.5 automatic in September 2017. I have now covered 4500 miles and the best average miles per gallon on mixed driving is 32.3 miles per gallon. I think that is poor. My dealer says there is nothing wrong with the car and has increased all the tyre pressures to the eco settings. There has been no improvement other than a much firmer ride. I have also tried using the eco drive mode, stop start and cruise control as much as possible all without any improvement. I hoped to get 40 mpg +, as an average and test reports say the car should do 50. Am I being unrealistic or is it time to go back to the dealer?
MS, via email
This is basically a Ford Focus EcoBoost engine and transmission in a heavier car. Unless you are regularly driving distances of 50 miles or more 32.3mpg would be fairly normal. REAL MPG for the model is 31.9mpg to 33.9mpg: /realmpg/volvo/v40-2012/
Golden Omey
As part of my small range of decent vehicles (a couple of small BMWs and a Morgan Plus 8) I run a 2000 2.0i petrol Vauxhall Omega Estate 123,000 miles, as a general all purpose carry-all. It is brilliant, will take a 6ft single bed easily and an 8ft x 4 ft sheet of timber with the tailgate slightly open – its is so versatile – ideal for taking garden refuse to the dump etc., and to help friends when moving furniture – also it's a very comfortable and roomy 4-seater when not used to carry stuff. But it's showing signs of age: a bit of rust here and there even though I keep in the garage overnight so avoids the worst of the weather. Have you any idea of what could replace it when the time comes? Something with 4 seats, fairly cheap and cheerful, petrol and able to carry the 8'x4' sheet preferred. Your advice and comments
MW, via email
Mercedes E-Class estates, Skoda Superb estates and Ford Mondeo estates are generally the most capacious. 
Click back to Honest John's Motoring Agonies 21-04-2018 Part 1
Comments
Author

Honest John
Latest