Honest John's Motoring Agony Column 14-10-2017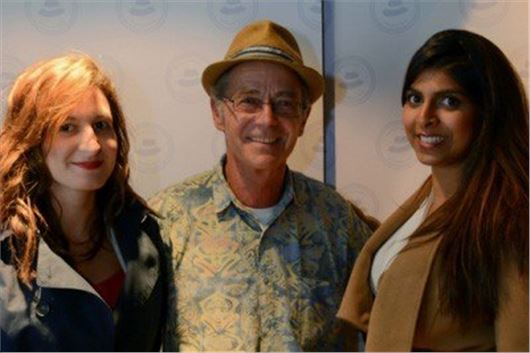 Published 13 October 2017
This Saturday's hard shoulder to cry on involves a cover story, missed gears, budgetary constraints, kicking up a stink, an allergic reaction, coping with shortages and more to while away the hours before the inevitable journey to Aldi.
As usual, emails to Honest John should be addressed to: letters@honestjohn.co.uk  Please try to keep them as short as possible.
Biker grown
My son has been riding a motorbike for 18 months and has 1 year's NCD on his motorbike policy. Two months ago, he passed his car driving test and since then I have spent many hours, even days trying to find car insurance at less than £2,000 for him to drive a car. I've tried different scenarios and different vehicles to no avail. He will not be a 17 year old male driving around with four mates hanging out the windows and boom-boom music. He will only use the car when the weather is wet when he would not ride his motorbike. Even putting me on as a named driver only reduces it to about £1,650 and if we put my husband as a named driver it puts the premium back up to over £2,000 as he is a 71 year old male - so both are classed as high risk males. We have a 25 year old Ford Fiesta Flight (1,490cc) and most companies won't add our son on our policy to drive it and if they will it is even higher (£2200+). I'd appreciate any suggestions, as it seems unfair that our son cannot use his car licence to get driving experience and keep dry at the same time?
YY, via email
The only way is to let the insurer monitor his driving all the time with a Telematics based 'black box' insurance. It will help for you to put yourself down as a named driver on his policy, but don't drive the car because the telematics will record your driving as well as his.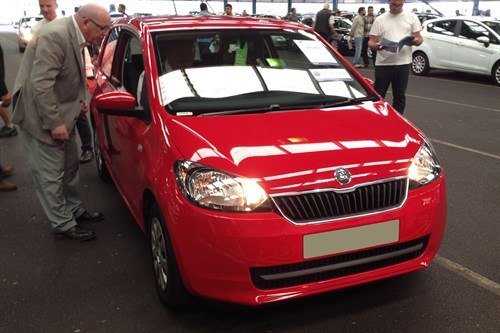 Gearfoxed
For 18 months we have owned a 2015 Skoda Citigo, which we keep in our garage overnight. If we reverse out of the garage directly down the driveway and into the road it is virtually impossible to select 1st gear to move forward along the road without waiting about 10 seconds to engage the gear. The problem does not arise if 2nd gear is selected or if the car has been previously used that day. On the other hand, if after backing out of the garage, neutral is selected
whilst the driver gets out and closes the garage door, then reverses into the road there is less of a problem selecting 1st gear. On first complaining of this problem the Skoda dealer, from whom we bought the car, adjusted the gear linkage. This improved things for a short time but, despite further complaints, the problem persists, yet the dealer now maintains there is nothing wrong with the vehicle. My wife and I have driven a variety of cars over many years without experiencing a similar issue. Do you have any experience of this or any suggestions?
MB, via email
The gearbox is the Achilles heel of the Up, Mii and Citigo.  /carbycar/skoda/citigo-2012/?section=good/ But with many gearboxes, notably Alfa Romeo 105 Series, selecting 1st gear from cold has always been a problem. It's possible that a different type of gear oil might improve it and help it last a bit longer.
Picking up the scraps
I own an old diesel car. I have 2 kids and a dog. Which is the best deal for scrapping mine and getting a new family car?

BG, via email
Obvious answer: It depends how much you want to spend. So far, they vary from £2k on a cheap Vauxhall to £8k on a very expensive Audi, and it's always possible that with a bit of hard bargaining you could have got the discount or bettered it anyway. They're rounded up here: /news/buying-and-selling/2017-09/your-guide-to-buying-a-new-car-through-a-scrappage-scheme/ You also have to look at what you get. £2k scrappage discount on a new KIA Picanto or KIA Rio with a 7-year warranty makes more sense to me than £2k off a Corsa with a 3 year warranty.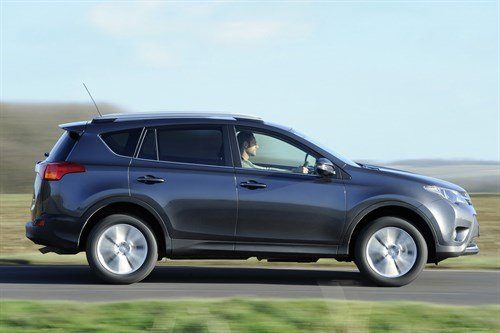 Bought a stinker
We purchased a low mileage one-owner 2014 RAV-4 from a Toyota dealer for our longer distance journeys. On driving home we thought the smell in the car was just its newness and left the windows open in the garage for a few days, but to no avail. Shortly after, I contracted an eye infection and no long journeys were undertaken for a couple of weeks. When we did, the smell was most pungent, not unlike one of those air fresheners that valeters leave on the mirror, and we drove 200 miles with the windows partly open and the air system of the car turned off to stop us feeling sick. We took the car back to the dealer and a week later I phoned and was informed the car was ready and nothing had been found to be the cause of the problem. The car was returned and I was told the pollen filter had been changed, a scented fresh air charge put through the ventilation system system. They though the car was OK and that all we could smell was the leather. On driving home it obviously wasn't and we find the vehicle unusable. Do you have any suggestions as to any recourse we have please as it's sitting in our garage whilst we use our old KIA which I'm glad we kept.
JO, Chesterfield
The most likely culprit is spilled milk in the carpets somewhere: a really sickening smell. Bicarbonate of Soda will kill the bacteria. But you'll have to sniff out exactly where the spilled milk is. Something else worth doing is to kill any bacteria lurking in the condensation in the ventilation trunking. Set the system to 'fresh air' (not 'recirculate'), open the vents you would normally have open, especially the face level vents, turn the heater to MAX, open the windows, start the engine, and leave the car idling on your driveway for 15 minutes while you stand beside it (to stop it being stolen). The heat should kill any bugs in the system.
Heat treatment
I have a 2014 Ford Mondeo Ecoboost, purchased following many recommendations in your column. By and large I'm fairly happy with it. Problems arose, however, last Monday, which was the very hot Bank Holiday. I was visiting friends a three-hour drive away. A couple of hours into the journey, my eyes became watery leading to slightly hazy vision and my first request, upon my arrival at my destination, was for some headache tablets to neutralise the nagging ache. The same occurred on my return journey. Clearly the climate control was working hard to keep the car comfortable. The car has been serviced as per manufacturers recommendation by a Ford authorised dealer, the most recent being May this year. Do you think there is a problem or was sheer bad luck due to the circumstances of the extreme heat that day?

JH, via email
Could be a choked up or otherwise contaminated pollen filter. Could be bacteria growing in the condensation left by the a/c in the ventilation trunking. You can get rid of that by opening all the windows, switching the heater to max, then standing beside the car for 15 minutes as the heat kills the nasties in the a/c system.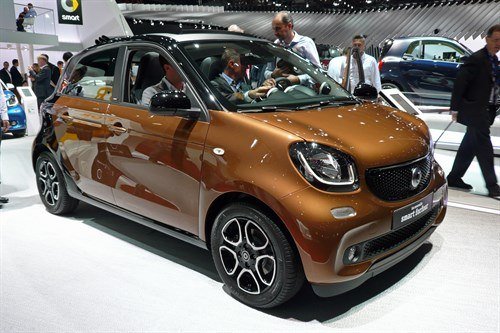 Short answer
My wife and I (both short, retired, one grandchild) want to buy a four-seater, four-door car for everyday use. (We have an MX-5, garaged, for sunny days only.) As well as the four seats, important criteria are: reasonable comfort on medium (say three-hour) motorway journeys and low emissions. So hybrid would be considered. We don't envisage changing this car again soon, so future-proofing is also important (no diesel). We'd like a nearly new second-hand car (1 to 2 years old, and no more than 30,000 miles). The specific budget is less important than finding the right car. We've lined up three models at the smaller end of the range that we want to test-drive (FIAT Panda, Renault Twingo and VW Up), but we would like to have 3 models of the next size up to choose from. Any of your comments on the smaller models chosen, or ideas for the larger ones would be very gratefully received.
MG, via email
None of the cars on your list are hybrids, but if you're considering a Twingo you should also look at a Smart ForFour that has had a bigger impact on the UK market and therefore holds its price better. And the best car in this class is the KIA Picanto, which comes with a 7-year warranty, closely followed by the Hyundai i10 with a 5-year warranty. Moving up to the next class, you can get a Toyota Yaris hybrid, with a 5-year warranty, but that's the only hybrid in the class. Leapfrogging that, you could go for a Toyota Auris hybrid, a KIA Niro or a Hyundai Ioniq hybrid. Details of all of them and tests of most of them at http://www.honerstjohn.co.uk/carbycar/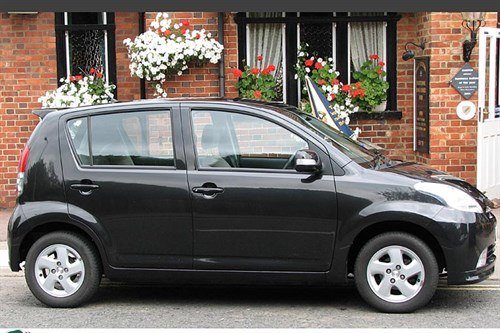 Giving up
My brother reaches the age of 91 later this month and he speaks of giving up driving and passing his Perodua MIVY to his daughter with whom he lives. I have no problem that he wishes to give up driving, nor that he wants to give away his car, but feel sure that he is being encouraged in this by the daughter and I have suggested that he keeps the licence live, as they live in a very rural village with no shops so that he can then pop down to the nearest shop 2 miles away, for a paper or whatever, when the family are away in their caravan and he is left to care for the home, etc. His comment when I mention this to him is that, "I shall leave it to the DVLA. If they send me a licence I shall keep it. If they don't I wont." This begs the question, does the DVLA need to be contacted for the renewal or would they make contact via a reminder?
PC, via email 
From the age of 70 he needs to renew his driving licence every 3 years using form D46P or Online. He has to declare himself fit to drive and it is his responsibility to make sure that he is, with appropriate health checks at his GP and eye tests.
All the fives
I have a 6-year old Toyota Aygo with 47,000m that I love for its economy and easy parking. However, I now need to change it for a 5 seater (since the birth of another grandson) and would appreciate your advice. I don't have a lot of money and can only afford a maximum of £3,000 on top of the trade-in value of the Aygo. My next car needs to be economical and have 5 doors, (the smaller the better) - and a rev counter, which my Aygo does not have. I am considering an automatic (but not essential). and prefer petrol driven.  My annual mileage is less than 10,000.
JA, via email
Try to find a 2007-2009 Honda Civic 1.8iVTEC manual. Masses of room, very versatile seating and 40mpg potential. Do NOT buy the i-shift automated manual.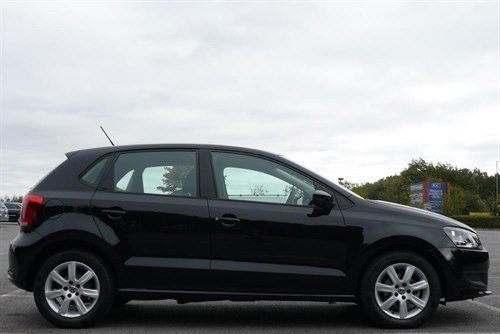 The hole story
I have just agreed to purchase a 2009 VW Polo 1.4 Automatic from a dealer. I was shown the service record and, while the servicing is recorded, the book itself has a stamp on the flyleaf for a car with a different VIN and registration. The service entries, are recorded as having been carried out but I am concerned, as I do not know which engine I have and what are the correct service instructions for the Polo. For instance, I do not know if the engine has a cambelt or a chain. I do not know what are the recommended service intervals. I have tried to search the Internet for details using the VIN, but nothing comes up. This, of course, does not surprise me. Being an old codger of 88, my computer skills, are, to say the least, limited, so I do not always get the results I hope for. So I turn to you for advice and assistance. The dealer cannot help me, as he says he is not a VW franchise. He is proposing to service the car before delivery, but I am told this will only be an oil change. The car records a mileage of 35,000, so will this limited service be adequate? I am concerned that he may be trying to dodge other items that are required at or before this mileage. I can get no help from the owner's manual. I would appreciate your earliest attention, as I would like to be able to raise any matters that you advise, before I accept delivery next week.
NL, via email
This will have a 1.4 16v engine that needs an oil and filter change every 10,000 miles or every 12 months whichever comes first and a new timing belt, tensioner, waterpump and auxiliaries belt every 4 years or 60,000 miles whichever come first. It probably also needs a brake fluid change and a change of pollen filter. Unfortunately, the transmission will be VAG's DQ200 7-speed twin dry clutch DSG that has not been reliable and which was recalled over 2012/2013 to have the synthetic oil it was originally filled with replaced by mineral oil because the original fill of synthetic oil was becoming conductive, affecting the Mechatronics and causing the transmission to lose Drive. The only way to make sure this change has been done is to check with a VW dealer.
Scrap meddle
What is your view of how the various diesel scrappage schemes will affect the car market and whether now is a good time to go for one? I understand that older diesels will be banned from some cities in 2019, though I don't know the details. I suspect at that point such cars will become worthless and there will probably be a stampede out of them into new(er) cars. This would be a bonanza for the car manufacturers who would have no need to offer their current scrappage deals, as it would be a seller's market. I was planning to keep my 2006/56 diesel Focus for a while longer, but would it be advisable to part with it under a scrappage scheme now rather than risk being caught out in 2019? 
JD, London W7
The city centre ban is for pre-EU6 diesels, which means pre autumn 2015 (though a lot of diesels were EU6 prior to that). Won't apply to all city centres. The scrappage schemes seem to offer fro £2,000 to £8,000, but the £8,000 is for a £70,000 car. Usually you could get that sort of discount or better anyway. Right now there is a surplus of new and pre-registered smaller diesels that the market has lost interest in. These are being offered at knock-down prices that won't be repeated simply because manufactures will stop building as many diesels that actually cost more to make than petrol-engined cars.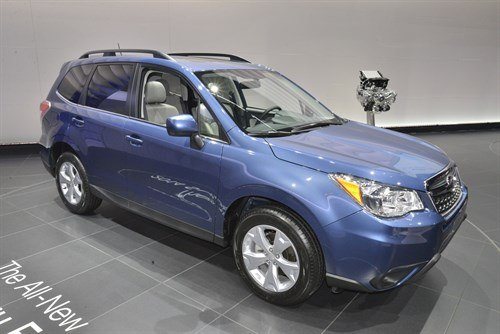 Sub standard
In July 2015 I bought a 9-month old Subaru Forester from the local Subaru dealer. It was his demonstrator. From the outset the battery would not hold its charge sufficiently to start the car after 7 to 10 days parked in the garage. This car is not in daily use, but nor was the 26 year old Mercedes it replaced and that and a classic car I have would hold their charge for many weeks. Both the dealers and Subaru refuse to accept that this is a fault that should be rectified under the warranty that expires shortly. A design fault in my view, as it is common knowledge that other Foresters suffer the same problem. How do I get a resolution to this problem?       
AB, Wadebridge
I think the aftermarket importer-fitted immobiliser causes the drain. See: /carbycar/subaru/forester-2013/?section=good/ A local 'car electrical specialist' (http://www.yell.com) could get to the bottom of it.
Better letter
I have a BMW 2006 BMW 320d M47 with 74,500 miles. Does it now need a new Cam chain, water pump, and tensionner? I now do only 4,000 miles a year and want to keep it.
CJ, Badminton
As long as there are no rattles, it should be all right. It is the Efficient Dynamics N47 that followed the M47 (timing chain at the back of the block) that has all the trouble with the timing chain tensioners. Do, however, keep changing the oil and filter every year or every 10,000 miles, whichever comes first. And keep an eye on the waterpump. Any growling noises, leaks or cooling system problems it will need to be replaced.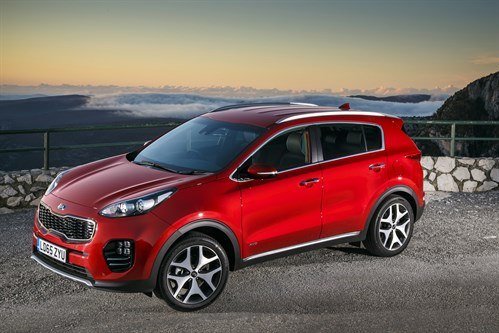 Keeping the family in it
Time to replace an aged Hyundai ix35 with a suitable alternative for a growing family. A vehicle with a bit more poke and child safety featuring strongly would be a good alternative. What do you suggest?
TD, via email
We liked the KIA Sportage 1.6T-GDI GT AWD: /road-tests/kia/kia-sportage-2016-range-road-test/ And it comes with a 7 year warranty. You can also get the same engine and drivetrain in the Tucson.
Registration fate
How can I find out if a particular registration plate is still in existence and the location of the current owner?
FH, Pickering
You can check the basic details of the car here: https://www.gov.uk/get-vehicle-information-from-dvla/But the registered keeper is data protected unless you have "reasonable cause": https://www.gov.uk/request-information-from-dvla/
Combined car
I have a 2004/54 Mondeo estate and my wife a 2008 plate C-Max (both diesel). I like my Mondeo for the amount of space in the back, but she needs the extra height of the seats in the C-Max due to mobility problems. Now we are both retired, we do not need 2 cars as we mainly do journeys of less than 10 miles with a few each year of over 100, and the occasional tour of France. The sensible option would be a hybrid, but which one? She needs higher seating (but not one that needs a ladder to get into) and I would like space in the back or, if not, an easily fitted roof rack. Both our present cars run well so is it sensible to take advantage of the present diesel scrappage schemes or run the cars into the ground?
MB, Penny Farthing
There's the KIA Niro, but maybe not enough space in the back, and the Toyota Prius Plus (spacious, but ugly). Toyota RAV-4 hybrid. Toyota C-HR hybrid. Some more hybrid SUVs on the way. No hybrid MPVs. PSA's hybrid4 system was diesel hybrid and didn't really work.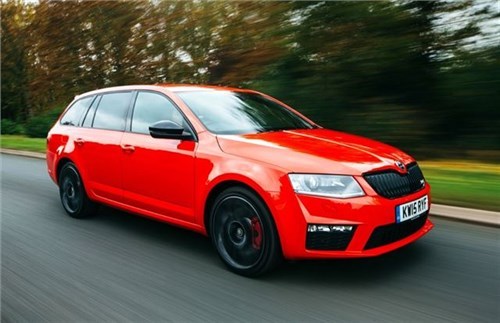 Suspension of disbelief
I have just decided to buy my Octavia TDI estate at the end of a two-year lease. I find the rear suspension over-firm and crashy. I have been reading into replacing the suspension with that of a MK7 Golf SE suspension. Can you offer any advice on the feasibility of this?
DT, via email
The Octavia has simple twist-beam rear suspension. Higher spec versions of the A3, Leon and Golf have multi-link independent rear suspension. All MQB-A based cars should, in theory, have interchangeable parts, so it should be possible to modify your Skoda, but it would make far more sense to swap it for a Golf or a Leon with the multi-link suspension already on it. Alternatively investigate fitting smaller wheels with deeper profile tyres to your VRS. Just make sure they will fit around the front brakes.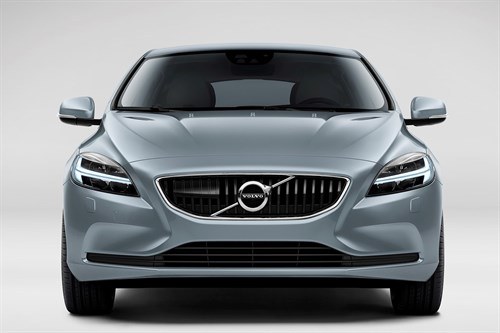 Re-fuelling
I currently own a 3-year old Volvo V40, with a Euro 5, 1.6 Diesel engine and 25,000 miles on the clock. I appreciate that for the mileage I do, diesel was not ideal, but the car was purchased new, at the right price. Like a few others, I am pondering whether to change to a petrol vehicle or keep the diesel for the time being. I would buy another Volvo; either the V40 or the V60, purely on the basis that the seats have been the most comfortable for us, particularly for my wife who suffers with pretty severe osteoporosis of the back. I also like the style and the finish of the vehicle. Do you have any suggestions for an alternative in a similar price range and if I stick with Volvo, any thoughts on either car?
MB, via email
There is a good range of Volvo's own 2.0 litre petrol engines in the V40 now, from 120HP upwards. Make sure they haven't changed the seats and if they haven't then best to stick with the model. (I daren't suggest anything else, but if you do stray, make sure the seats have adjustable lumbar support.)
No change there, then
My Scirocco 6-speed wet clutch DSG is getting markedly more hesitant and I need to find a fix somehow. I had the fluid and filter replaced 13,000 miles ago at its 49,000-mile service. Would another change alleviate the current problem, or might it even need a new gearbox. I really appreciate your help.
RC, via email
All you can do is get it to the dealer who performed the transmission fluid and filter change and, if the problem is serious, hope for some goodwill from VW towards a repair. There may be an obligation of this under Sale of Goods, that expects an expensive consumer durable such as a car to last 6 years without serious problems. The fault might be the engine and EGR rather than the transmission itself.
Click to Honest John's Motoring Agony Column 14-10-2017 Part 2
Comments
Author

Honest John
Latest