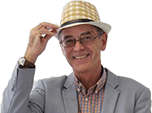 Honest John's Motoring Agony Column 09-09-2017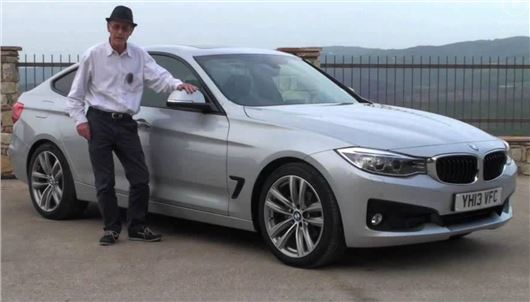 Published 08 September 2017
This week's exhaustive emails involve upgrades, replacements, lockouts, diagnostics, dashcams, space savers, clunks in the night and quite a lot more.
As usual, emails to Honest John should be addressed to: letters@honestjohn.co.uk  Please try to keep them as short as possible.
Class distinction
I am looking to upgrade from a C-Class Mercedes to an E-Class. The problem is engine choices. They are all diesel apart from the expensive two performance cars, which are petrol. The Mercedes dealer is advising me that the diesel engine more than meets the latest European standards for emissions, but my problem is low town mileage between long motorway journeys every six to eight weeks. I am very concerned regarding the DPF becoming blocked, even after the addition of Adblue to the exhaust system. I would greatly appreciate your views on low mileage journeys in diesel cars with the Adblue additive and weather Mercedes could give me a cast iron guarantee the filter will not block up.
DAB, Plymouth
I have driven the 220d (4 cylinder) and the 300E (4 cylinder) in the cabrio and the 220d in the estate and can confirm that the 220d is actually much better: /road-tests/mercedes-benz/mercedes-benz-e-class-cabrio-2017-road-test/ A 400E (3.0 litre 6-cylinder) is also on the way and there will be a 350e petrol plug-in hybrid. Short runs create more soot, but if your Mercedes dealer will guarantee in writing that you won't have any problems, you could go for the diesel.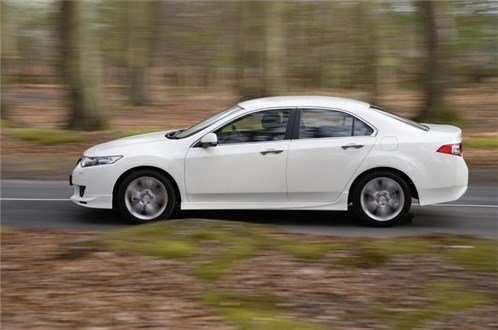 Not quite in Accordance 
The DPF of my 2011 Honda Accord 2.2iDTEC, owned for 5 years, has needed regenerating every 6 months and never has an initial warning appeared; only the "limp mode" warning which surely must be a design fault? In all other respects the car has suited me well, but I have lost patience and am now considering a Civic 1.5 petrol turbo Prestige as you have recently suggested as a suitable replacement for an Accord, being of similar size, comfort and performance. I have also considered a VW Golf 1.5 EX Estate, which is of very similar specification. Could you comment on the pluses and minuses of either vehicle?
MB, via email
Honda Civic 1.5i VTEC Prestige tested here: /road-tests/honda/honda-civic-15-vtec-2017-road-test/ New VW Golf 1.5TSI EVO engine tested here: /road-tests/volkswagen/volkswagen-golf-15-tsi-evo-2017-road-test/ I will record your comment about the Accord 2.2iDTEC in carbycar. But you didn't tell me how you use the car or its mileage. If used for repeated short runs then the DPF will fill up with soot because it cannot passively regenerate and can get so full of soot that active regeneration will not work. If it's high mileage then the DPF could be full of ash from the soot it has regenerated.
Key question
My 2001 Rover 75 Tourer 2001 has developed a fault where I cannot easily insert the key into the ignition. My mechanic tells me replacement key barrels are no longer available. They are available on ebay but I am nervous about ordering there as I don't really know what I'm doing. Is there any other source of supply?
VS, via email
I didn't bother with eBay for years, but now buy on eBay very actively using Paypal and have no problems at all. It's very efficient. (Very competitive, too, for what I buy, but I can sometimes make a killing.) Vendors grumble because they have to pay commission, but without eBay no one could find their products and they'd have no customers. For what you need, you can simply buy directly and pay using your debit or credit card without having to join PayPal. With a bit of luck this should give you a direct link to the eBay page: https://www.ebay.co.uk/sch/i.html?_from=R40&_trksid=p2060353.m570.l1313.TR0.TRC0.H0.XRover+75+ingition+lock+barrels.TRS0&_nkw=Rover+75+ingition+lock+barrels&_sacat=0/
Nissan person's search
Our 80,000 mile 1998 Nissan 200SX, serviced annually, running on Cross Climates and owned by us for 17, years failed to start due to engine management. Possible security fault since rectified. Nissan dealership unable to assist as Nissan UK no longer supply data and test equipment to their dealerships for this model of this vintage for fault diagnosis. Only one dealer within 2-hour drive has the test kit. Local dealer gave us a telephone number for a vehicle electrician who is no longer in business. No other offer of help from Nissan is forthcoming. My wife will not trust the car until the fault is diagnosed. Do all major manufacturers have the same approach to customers who retain their older vehicles? Prior to this model, we owned an earlier 200 hence the 200SX. Is it worth contacting Nissan CEO? Any advice most welcome.
JKS, Doncaster
Few car manufacturers have any interest in their models more than 10 years old. 200SXs are one of the most popular among the drifting community who know how to fix them. But there's also a club that you should be in anyway: http://www.sxoc.com/ That's the best place to seek and get help over matters such as this.
Transcendental mediation
Are you familiar with 'Transcend' (a Taiwan manufacturer of tech devices and equipment). I ask because the dreaded 'Gadget Detective' himself  (Mr Fevsi Turkalp), about 03h30/04h00 this morning, recommended a dash-cam made by Transcend (www.transcend-info.com)
PD, Lyndhurst
John Slavin tests all gadgets for us. This is his latest top ten: /products/top-10s/top-10-best-dash-cameras-to-suit-all-budgets/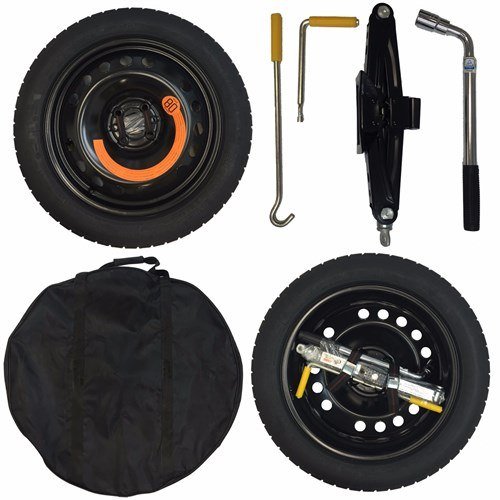 Reader going spare
You advised RD in today's Saturday Telegraph on where to buy a space saver. I think you might have to check with the insurers if you are going to use a space saver if it is not a factory options or been specified when the car is new because it is a change to the vehicle specification as much as changing wheel sizes is.
NLS, Saxmundham
http://www.tyremen.co.uk are good for these. They are treated as emergency wheels. The AA carries universal space saver spares. You are not expected to inform your insurer when you use one. However, anyone stupid enough to treat an emergency wheel as a standard road wheel and who had a crash as a result could expect to find themselves uninsured for comprehensive claims due to contributory negligence.
Bought a clunker
I purchased a Ford Focus 1.0 EcoBoost 125 Titanium in March. The car was fine for a month but then developed a knocking noise when braking in reverse. The car has been back to the dealer 4 times for a total for 16 days for investigation and resolution. During this time the front shock absorbers and brake pads have been changed. After each visit the noise remains. I notified the dealer that I want to reject the car but he has, via his solicitor come back to say that I have no grounds for rejection as the noise is a "characteristic" of the car. Are you aware of this "characteristic" and would you expect a franchised dealer to take 4 visits and 16 days of investigation to decide that there's no issue?

GS, via email
It's probably slight movement of the rear brake callipers. Quite common generally on cars with rear disc brakes and nothing to worry about.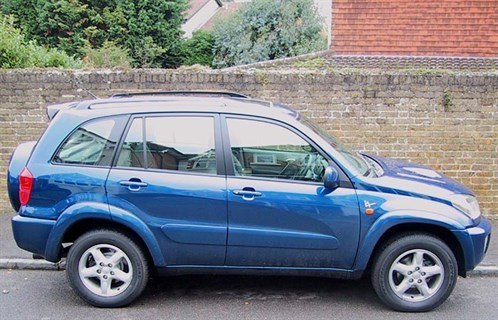 No connection
On my 2004 Toyota RAV-4 (now 31,000 miles) the clutch that was replaced 18 months ago burned out the day it was fitted due to duff parts by an independent garage, replaced after much hassle. Today, Toyota carried out an airbag recall and the clutch burned out again, en-route. Also Toyota found the brake discs corroded, rear tyres worn, and wheels corroded. Is it worth repairing? Why did the MoT at a different garage not highlight problems? Should I get rid or let Toyota replace clutch for £1,000? Need advice please since loss of my husband.
CM, via email
When a car is at a Toyota dealer they check everything in fine detail and usually provide a photographic report. A car can pass an MoT at a Toyota dealer, yet the owner will still be advised of things the dealer thinks need attention. It's simply Toyota best practice. You don't have to have everything done to Toyota standards. But you were warned. This model of RAV-4 has quite a high clutch (and DMF) failure rate. I'd get the clutch replaced with a Toyota clutch.
Aftershock
Three months after my Audi A4 diesel was subject to the 23Q7 emissions recall the engine developed problems, went into limp mode and then stopped completely. It had to be transported to my garage where two injectors had to be replaced to get the engine working again, cost: £1,100. I have now received a letter from Audi offering help (refund?) as part of a "goodwill policy" in connection with the failure of the fuel injection system after its "service action", but only if the repairs were carried out by an Authorized Repairer and genuine parts were used. The letter came after I had the repairs done. My garage is reputable, but not authorized and the parts used were from BOSCH rather than Audi. In the light of Block Exemption regulation, are the conditions imposed by Audi legally justified?
BB, via email
Unfortunately, you fell into a trap of VAG's making. Only the threat of legal action finally "persuaded" it to make the offer you received after you had the work done, so I think a claim will be difficult. But if I was you I'd still make one, on the grounds you only had the work done independently because no such offer (which should have existed) was on the table when you needed the work. If you were forced to take the matter to Small Claims I think you would win. Because, this letter admits responsibility by Audi, your case is against Audi, not the supplying dealer.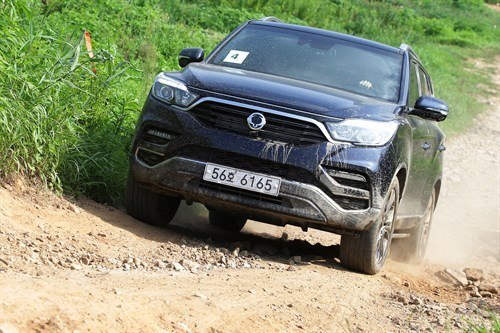 Give it a Rexed
I need to replace my LandRover Discovery TD5. I need 4wd and a vehicle with good towing ability. It needs to be easy to get into and have plenty of room as I am a big chap with bad knees so auto gearbox might be an advantage. I quite fancy a VW Tiquan or possibly a Touareg as I have a VW Caddy and like that (prefer to drive it to the Disco). It now looks as if diesel is going to be hammered by government and there may be a great choice of reasonably priced cars coming through the system. What cars should I be looking at?
CW, via email
LandRover has just introduced Discovery Sports with 2.0 litre 240HP/340NM and 290HP/300NM petrol engines, and VW now has a range of petrol engines from 1.4 to 2.0 litres for the Tiguan. But if you're after something diesel and beefy there's a new Ssangyong Rexton on the way, from £27,500. That's probably the closest new car to a Discovery TD5 and it's very tough, with a 5 year unlimited mileage warranty. Other diesel contenders are the KIA Sorento KX2 manual and the Hyundai Santa Fe manual (the autos are a bit slurry).
Mapnav
We have a Ford Focus Titanium Auto, first registered April 2016. The SatNav is already outdated, as we know from changes to local speed restrictions. Both Ford Motor Co and our local Ford Dealers say this cannot be updated as we already have the latest update available to them. We find this difficult to accept as we have a mobile Garmin Sat Nav with a lifetime upgrade facility. This is simple to install and download the latest software and maps to the unit. What do you advise?
MF, Swanage
TomTom and Garmin can be updated regularly. Google Maps on your smartphone is bang up to date and on some cars this can be fed through the infotainment screen. Unless factory-fit satnav is actually TomTom or Garmin or Google Maps based, or unless it is online with its own SIM, it usually can't be and you have to wait until more up to date mapping is digitised and available for your system.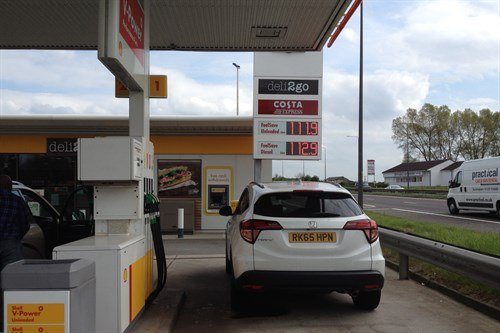 Fuels and their money
I drive a nearly two-year old BMW X3 2.0d (mileage is only about 8,000 a year) and on long runs I average about 44mpg. I fill up at supermarkets because they are cheaper. Would I benefit from either Redex additive and/or by filling up at the local Shell garage instead, or keep buying the cheaper stuff and use Redex once in a while?
GF, via email
My advice is and always has been: Don't ever use ordinary cheap fuel. Use only superfuel such as Shell V-Power Nitro Plus, BP Ultimate, Total Excellium, Esso Synergy Supreme + or Texaco Supreme all of which already contain all the necessary additives. I averaged 63mpg over 7,000 miles in a BMW 320dED, 59mpg over 6,500 miles in a Volvo S60 D4 and 58mpg over 13,000 miles in a Honda HR-V 1.6iDTEC on Shell V-Power. In petrol engined cars, 49mpg over 20,000 miles in a FIAT 500 1.2 and 49mpg over 12,000 miles in a Peugeot 308 1.2 Puretech 130.
Preventing gear loss
I have a FIAT 500 1.4 Sport Dualogic. My gearbox seems to lose 1st and 2nd, then I have to pull over, turn off, then restart and it seems to get me home. At other times I can be driving at 40mph, go to over take, it's fine until I pull out, then I lose power, try and give it more power thinking it'll clear but it's gutless again and I have to pull over. I've changed out the brake pedal switch that was cracked that made the gears not work properly. It wouldn't go further than 2nd gear. That's ok now, but now this issue with the lack of power. Any idea?
IH, via email
Problem with the actuator. I'd get it to a member of http;//www.fedauto.co.uk/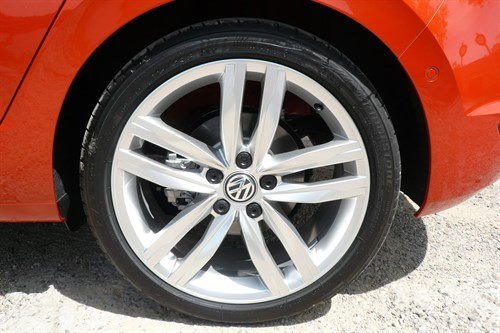 Hard facts
We bought a VW 1.4TSI Golf Plus some seven years ago, chosen because of its more raised front seats. Having decided to part with it last month we have opted for another Golf: a 1.4TSI SV. My husband, however, finds the ride more uncomfortable than in the Golf Plus. We will probably have to change again. What can you recommend for maximum front passenger comfort, please? My mileage is approximately 12,000 a year.
MR, via email
Might be the wheels and tyres. First try lowering the pressures slightly. Next step, smaller wheels with deeper profile tyres. The photo shows 18-inch wheels with 40 profile tyres, which give a hard ride. You need 15-inch wheels with 65 profile tyres or as least 16-inch wheels with 55 profile tyres.
Treading carefully
I have a 2016 Audi A5 3.0 TDI Quattro with the S-tronic DSG  gearbox. Lately the car has become very jerky in traffic and around town and jolts as you come to a stop. I think it's gearbox related, but my local Audi dealer said they couldn't locate a problem and sent me on my way. There's definitely something not right with it. Any ideas?
PP, Herts
Might be due to a disparity between the tyre tread depths, interpreted by the quattro system as slippage. But there have been a few problems with the longitudinal 7-speed s-tronic, mostly in Q5s. I'd demand that the supplying dealer deals with it properly. Unacceptable that you should suffer this problem and the dealer tell you he can't fix it.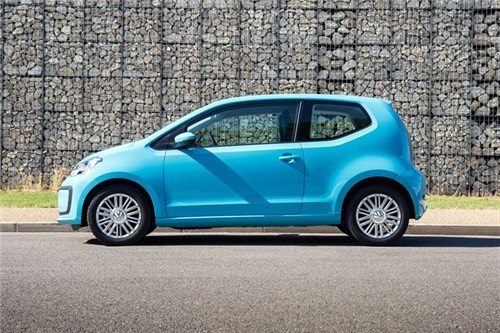 One Up manship
In January 2017 I purchased a new Volkswagen Up. I have since discovered that the VW Assist Breakdown Insurance is only valid for one year. I found this out only when looking on the VW website brochure, after I had taken delivery. I raised my dismay with both the dealer and VW, but I was told that this could not be changed. This practice seems to be out of step with most manufacturers who I believe give three years breakdown cover on new cars. I do not know what the situation is with other VW models, but I would like to warn anybody planning the purchase of a new car to check this point.

WH, Bristol
It's usually only one year's breakdown cover with most manufacturers, after which you are "invited" to pay for it for subsequent years.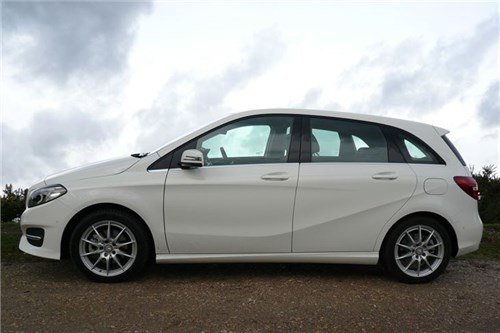 "I've started so I'll finish."
I have a 2014 Mercedes-Benz B-Class, purchased new. It's the Sport 220 4-matic model with a 2.0 litre petrol engine. I purchased it in November 2014, just before the facelift and the replacement of the petrol with a diesel engine in the 220 model. I have had very intermittent problems with it since it was about 9 months old. The first problem was a random surge in speed from the car when driven at low speed 5-10mph, which took nearly a year to resolve with the replacement of the DSG clutch pack. It has now developed a new problem: intermittent failure to start. Despite several multi-week stays with Mercedes, this has not been resolved and the car is now getting towards the end of its warranty so I am becoming very worried. The problem is difficult to describe in words, so I have given Mercedes several videos showing what happens but they cannot reproduce it. Basically, the starter motor engages and then immediately stops. The centre display between the speedometer and rev counter blanks and then briefly displays the message "4matic currently unavailable". If the key is held in the crank position, the starter re-engages after about 1/2 second and the screen blank process repeats. The "4matic currently unavailable" message is not always displayed. Nothing is logged in the diagnostics, so as far as Mercedes second line support is concerned, there is no problem and my local Mercedes dealership is struggling. They have already replaced the "eco start battery" (whatever that is; it is not the main battery) and last time they replaced the ignition switch mechanism. The car ran for five weeks without the problem reoccurring but it has now happened 3 times in 5 days. Up to now the car has always started eventually but as nobody can diagnose the problem that may not keep happening. Have you had anyone else contact you with similar symptoms? If you are interested in following this up I am very happy to supply you with the registration number and I can send you the videos showing the fault occurring if that would help. Any help would be very much appreciated, best regards.

RW, via email
We have received previous reports of surging from B-Class petrol models with DCT transmission. But not the specific problem you are experiencing. Write a letter to the supplying dealer demanding that he either fixes it or buys the car back at current retail market price. Send it by Post Office Special Delivery, keep a copy and staple the certificate of posting to the copy so it becomes a matter of record.
Click to Honest John's Motoring Agony Column 09-09-2017 Part II
Comments
Author

Honest John
Latest